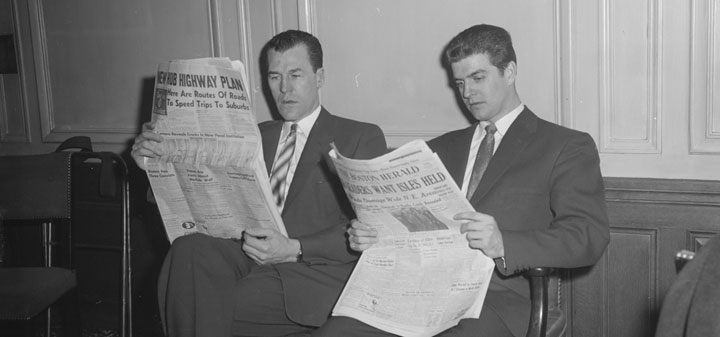 ABC News on hacks to drink better wine. "Drink most white wines young, says Gordana Kostovski, general manager and sommelier/beverage director of the Volver restaurant in Philadelphia."
Vogue on 10 things that every woman should know about wine. "If you only know about one elegant, delicious, unique white wine, let it be the high-acid, lean, steely white wines of Chablis (pronounced Shah-blee), in central France."
Vice on why we need a radical new approach to wine. "Nobody will tell you this, but a large part of having a wine menu at any restaurant is negotiating deals with distributors and buying as much wine as cheaply as possible, [and] then selling it for as much as you can. I am over this model."
Eater on regions to find the best value wines. "The great thing about unpopular wines is that they tend not to be as expensive. There are beautiful Merlots made in so many regions, but I particularly love some of the wines coming from Lalande-de-Pomerol (Bordeaux) and Washington for everyday use."
The Chicagoist talks to sommeliers about 2016 wine trends. "South Africa has unique, ancient soils, which create a lot of old world nuances in their new world wines," says Alex Smith of ENO Wine Room."
Paste Magazine says that South Africa's Graham Beck may be the most eco-friendly winery in the world. "Winemaker Pieter Ferreira is turning out spectacular bottles on land that goes beyond sustainably-farmed to dedicate itself to maintaining four hectares of conservation land for every one hectare they farm."
Decanter on the hidden face of St. Julien. "Jane Anson visits to Château Finegrave, one of the last independent, small producers in this well known Bordeaux appellation."
The Drinks Business asks could furry wine glasses be a thing of the future.
Wines and Vines on Jackson Family Wines new Oregon acquisition.
Jamie Goode looks at the U.K. wine market. "I'd like to see a move away from private label, towards putting producer's names on the front of the bottle, so there's an integrity about the wine: you know where it came from and who made it."