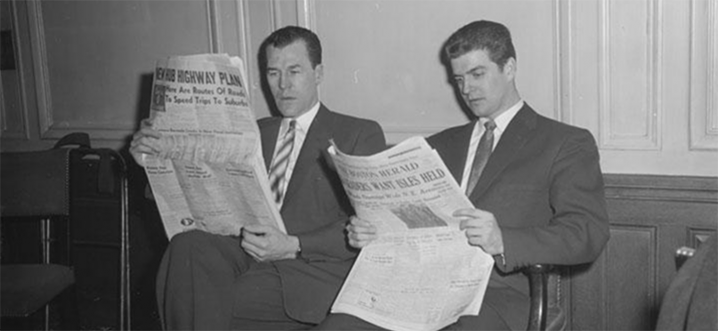 The New York Times profiles wine podcaster Levi Dalton. "Through the podcast's 442 episodes (and counting), Levi Dalton, the host and a former sommelier in New York, has talked to people of consequence in almost every corner and level of the business."
Reuters reports that Australian wine exports to China are booming. "The tariff cut and lower shipping costs than European and U.S. rivals have made Australian wines more competitive in China, where their reputation as a premium product is growing, said Stephanie Menere, finiancial controller at Canberra-based wine exporter Inland Trading Co."
Food and Wine reports that American Airlines is adding free wine to some flights. "Of course, "free" is a relative term in a situation like this, seeing as it's being billed as a new service: The alcohol could simply lead to a higher price."
In Decanter Monty Waldin reports on debate around Chianti Classico's top-tier Gran Selezione classification. "Gran Selezione's introduction was controversial, to say the least, given that no fewer than 19 different iterations of red Tuscan wines bearing the word 'Chianti' already existed."
The Drinks Business reports that South Africa is facing its smallest crop since 2005 due to drought. "Most producers depend on irrigation water from the various irrigation schemes that have been rationed since early in the 2017 growing season. Water quotas have been cut between 50-80%, it added."
Beverage Media untangles wine regulations. "Sending a bottle of local gin home from vacation or ordering vintage Champagne for an anniversary can be complicated—or impossible."