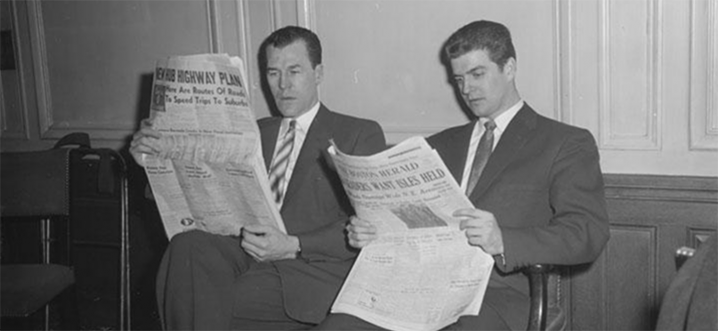 The San Francisco Chronicle evaluates canned wine. "Steely whites and light rosés aren't the only wines appearing in cans these days. You can find everything from Champagne-method Pinot Noir to tannic Petite Sirah."
Bloomberg asks sommelier Robert Bohr how to order wine. "Showboating is obnoxious in anything, and it's extra-obnoxious in wine, especially if your guests don't care."
The Daily Mail asks sommelier Caitlyn Rees how to order wine. "Red wines are generally served from a cellar, which are always much cooler,' the award-winning expert said."

The Wine Spectator on how alcohol affects female health. "There's a reason why the U.S.D.A. Dietary Guidelines recommend up to two drinks a day for men and up to only one for women, and it's not just because men are generally larger than women (though that helps)."
Decanter reports that Several alleged members of the militant French winemaker group CRAV are set to face trial this March. "The case is the result of an investigation carried out by Montpellier's SRPJ (Service Régional de Police Judiciaire) into 32 acts of violence between April 2016 and August 2017."
The Drinks Business reports Aubert de Villaine, co-owner of Domaine de la Romanée-Conti has said the 2015 vintage ranks as perhaps the most remarkable of his half a century long career. "He said: "I have never seen a season where the vineyards were so beautiful from beginning to end."