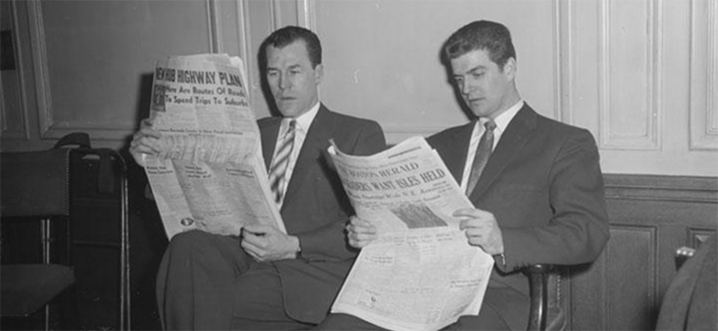 The New York Times on winemaker and sometime singer Jon Bon Jovi. "It's a favorite in our household because you can drink it starting with lunch and into the evening, and we enjoy lots of it whenever we travel," he said."
The San Francisco Chronicle on Amador County's rising profile. "Amador has an incredible quaintness to it," says winemaker Paul Sobon, emphasizing the reasonable prices for bottles and tastings in the area."
USA Today on how Yellow Tail is splashing out on Super Bowl ads. "Anheuser-Busch has exclusive category commercial rights on the Super Bowl, meaning no other alcohol ads can air. So Yellow Tail has made local ad buys in 80 U.S. markets to get its Super Bowl commercial to most of the country, up from 70 markets a year ago."
The Guardian on how one of New Zealand's most famous winemakers has angered critics by using grapes from Australia in its popular sauvignon blanc. "Wine behemouth Montana, which claims to have created New Zealand's first bottle of Marlborough sauvignon blanc in the 1970s, started using Australian grapes as a cost-cutting measure."
Seven Fifty Daily on the impact of Phylloxera on the wine world. "This microscopic insect, native to the Mississippi Valley of the eastern United States, practically destroyed all the world's vineyards once freed from its native land."
The Drinks Business on how to decode a wine list. "In theory, you are more likely to find something more interesting this way than if you had picked something off the first page, however it is by no means a bulletproof strategy."