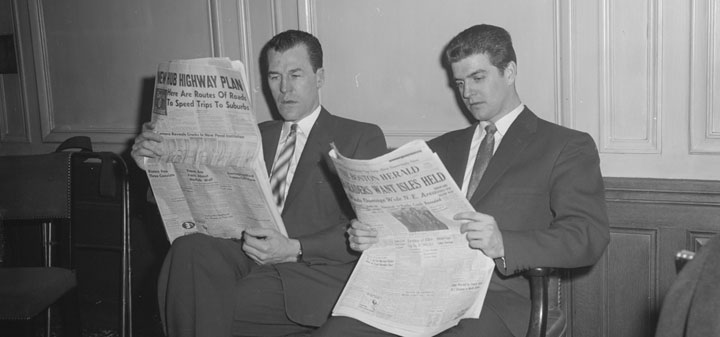 In Decanter, Andrew Jefford asks the question is Pinot Noir now Australia's most successful variety. The Gourmet Traveller writes about the growth in Australian Champagne sales.
In the San Francisco Chronicle, Jon Bonné names Napa winemaker Steve Matthiasson Winemaker of the Year.
Tim Akin makes his predcitions for 2014 including Rupert Murdoch purchasing Decanter and adding a feature on topless fermenters.
Although there are some stunning wines, many of the 2012 Northern Rhone wines are over ripe, over sweet, writes Jancis Robinson in the FT.
In the Wall Street Journal Lettie Teague on five types of glassware that will heighten your drinking experience.
Damien Wilson in Harpers.co.uk says when it comes to wine, Europe has China all wrong.
Richard Jennings in the Huffington Post looks at relative values in Saint-Émilion.
On I'll Drink to That talks to Shawn Paul, an Associate Wine Specialist at Christies.
Bordeaux sales slide, Bloomberg reports on how three cases of 2009 Lafite match a record low ($10,800/case).
Palate Press profiles Napa winemaker Mario Bazán, a Mexican immigrant who learned his trade at Joseph Phelps and Robert Mondavi.
How to drink wine and stay thin, Winefolly explores.
Robert Parker gives three Sonoma wines perfect scores of 100 points and compares one to La Tache, Winesearcher reports.