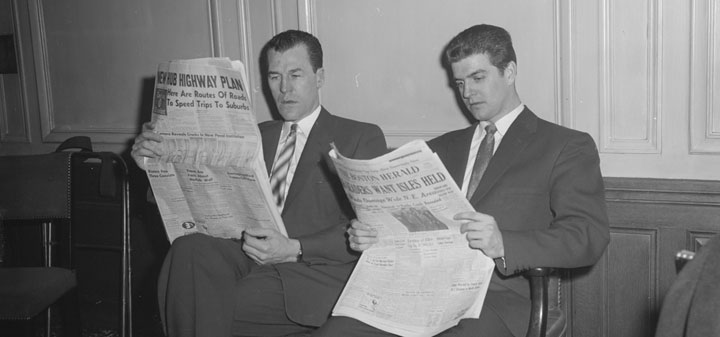 The New York Times interviews the CEO of Vinexpo. "There are so many Americans who fly to Bordeaux for Vinexpo. In terms of consumption, the United States is the top wine market in the world. And there is nothing like Vinexpo in the U.S. So that is my next dream, to bring our expo to America."
The New York Daily News on rosé.
Lettie Teague defends New Zealand Sauvignon Blanc. "A few wines were slightly disappointing—a bit one-dimensional or dilute, or lacking the trademark crisp acidity. They weren't terrible or flawed, just a bit boring—good for a picnic if not the dinner table."
The Los Angeles Times on the rise of the sommelier. "In the old days, it was enough to have the classic French wines and Napa Cabernets. Now, says Puck, a sommelier has to know how to curate a list of wines that go with the food."
The Guardian on the rise of DIY wine blending. "That's generally the way with wines at the more industrial end of the market: judicious home blending of budget bottles can make the difference between borderline acceptable and pleasantly palatable."
Marketwatch on a low histamine wine that may prevent headaches. "The trick to making wines low in histamine? The team behind the wines says it's really about finding the right grapes, growing them in certain kinds of soil and then using the proper sanitation techniques and fermentation methods — all are factors that can affect histamine levels."
Yahoo on 11 things you should never say in a wineshop. ""I only buy 90+ point wines." Do you only watch movies with 90+ points on Rotten Tomatoes, too? Because you're missing out on the wonders ofPoint Break."
In Decanter Andrew Jefford examines the career of Justin Howard-Sneyd, wine buyer turned winemaker.
The Drinks Business talks to Susana Balbo, who founded Dominio del Plata winery who is going to run for parliament in Argentina.
Jancis Robinson on La Fleur Morange the carpenters wine. "Hands-on is perhaps an understatement for his wine-production techniques. In 2000 he designed and constructed a tiny but mould-breaking winery next to the sandier vineyard that supplies his second wine Mathilde, called after their daughter. "
The Washington Post takes on the Douro Valley. "Modern DNA testing has identified 248 grape varieties in Portuguese vineyards."