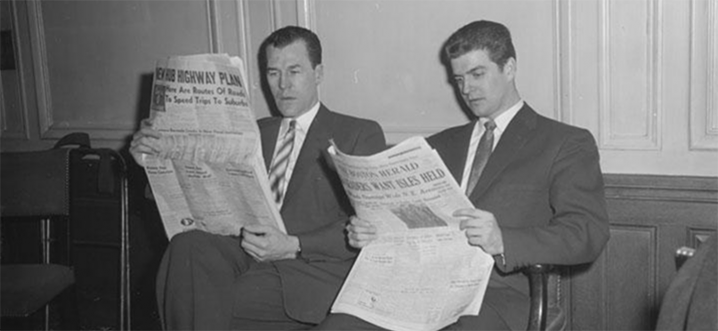 In the New York Times Piedmont is developing a more casual wine scene. "Formal restaurants are no longer the only place to find a wide selection of notable local wines. Wine shops with a handful of tables — informal places that locals frequent for lunch or a bite before a late dinner — now have shelves that are packed with the region's best wines at retail prices, not the pronounced markup found in many restaurants."
The Wine Enthusiast on seven wine world heritage sites to visit. "Winemaking traditions here go back at least 1,000 years. Sweet wines from Tokajiwere generally recognized as the first made specifically with botrytized grapes and became the choice of kings."
Wired looks at replica wine. "Like anything else, wine is a combination of chemicals. Ellipse can test for some 500 different attributes and measure the results at the parts-per-billion level."
In the New York Times Eric Asimov visits with Commando G who are reviving ancient Spanish wineries and building new traditions. "In Spain, we didn't have any references," said Mr. García, who goes by Fer. "We learned about terroir and minerality in France and Italy, but not in Spain."
In Punch Jon Bonné explores the wine list at Joe Campanale's restaurant Fausto. "Similarly, Campanale's wine program doesn't take what could have been an easy path—simply repeating his past successes. Instead, it shows that wisdom does come with just a bit more age, and at first glance looks like a revival of something New York has done well in past years: the smart, eminently affordable Italian wine list."
Decanter reports that hail storms have impacted thousands of hectres of land in Bordeaux. "Of this area, 3,400 hectares of vineyard saw more than 80% of vines hit, 'compromising the 2018 harvest and, for some, also the 2019 vintage', said the FGVB."
Sevenfifty Daily on best practices for boosting online wine sales. "The Wine House uses an e-commerce plugin to connect its online orders to its in-store inventory system. Online sales currently account for about 30 percent of The Wine House's overall sales."
A Napa winery is suing Google over what it claims are fake reviews reports The Drinks Business. "Of the 27 reviews posted on Google, the vast majority are 'five stars', however there are a small number of 'one star' reviews, which Farucci believes are being left by one person using different names. One negative reviewer calls the winery a "toilet" while another refers to the staff and owner as "manipulative, calculating and pompous".