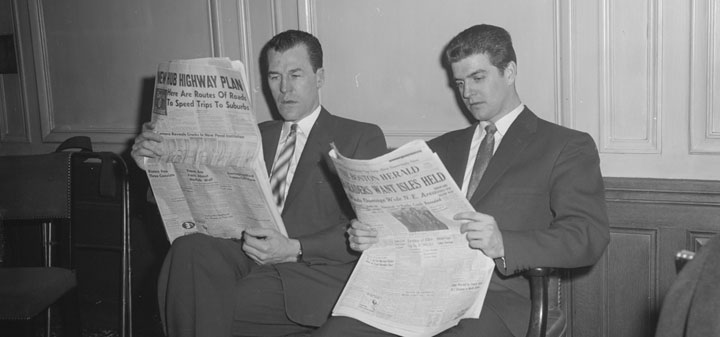 The Mirror asks what do wine medals really mean? "And he picked out a Rioja from Asda for less than a tenner which won gold last year as a perfect example of how it is not always necessary to spend a fortune to get a great wine."
The Washington Post on the 1976 Judgment of Paris. " "It's no coincidence the first vintage of Opus One was in 1979," Spurrier says now, referring to the joint venture in Napa Valley between Bordeaux's Château Mouton-Rothschild and California's Robert Mondavi Winery, launched a few years after the tasting."
Stuart Piggot on Italy's answer to Petrus.
Bloomberg on how Virginia wine sales have reached $1 billion. "Tourism is rising, with 1.6 million visitors to wineries in the state last year, and 2016 marks the 40th anniversary of the Italian winemaker Casa Vinicola Zonin SpA's investment in Virginia's Barboursville Vineyard, which it acquired in 1976, the bicentennial of the revolution."
The Daily Mail on what your wine waiter really thinks about you. "Women in groups are a nightmare, too. They refuse to taste the wine, saying 'I'm sure it'll be fine', then they drink half the bottle and send it back."
Eater on how sulfites became the bad guy. "Especially since sulfite-free wine does not truly exist. Grape juice becomes wine through fermentation, which occurs when yeasts convert sugar from the grapes into alcohol. "All yeasts will produce detectable amounts of SO2," explains Gavin Sacks, a professor and researcher at Cornell University's Viticulture and Enology program."
The Seattle Times on wine in a can. "Canned wine is "especially appealing to men who consider it to be somewhat 'beer-like' and manly, but women are drinking canned wine, too," Seifer said. Indeed, some canned wines already seem to be targeting different demographics. There's a Mancan for wine bros, for instance."
In Decanter Andrew Jefford wonders if Vermentino will ever be considered one of the world's great white wines. "Vermentino's heartland is best expressed in terms of maritime zones: the Golfe du Lion, the Ligurian sea, the Tyrrhenian sea."
Jancis Robinson explores 2006 Bordeaux. "This was very much a Merlot vintage but it had nothing of the delightful freshness evident in the embryonic 2015s I tasted last month in Bordeaux."
Eater on 10 top sommeliers reaction to Malört.