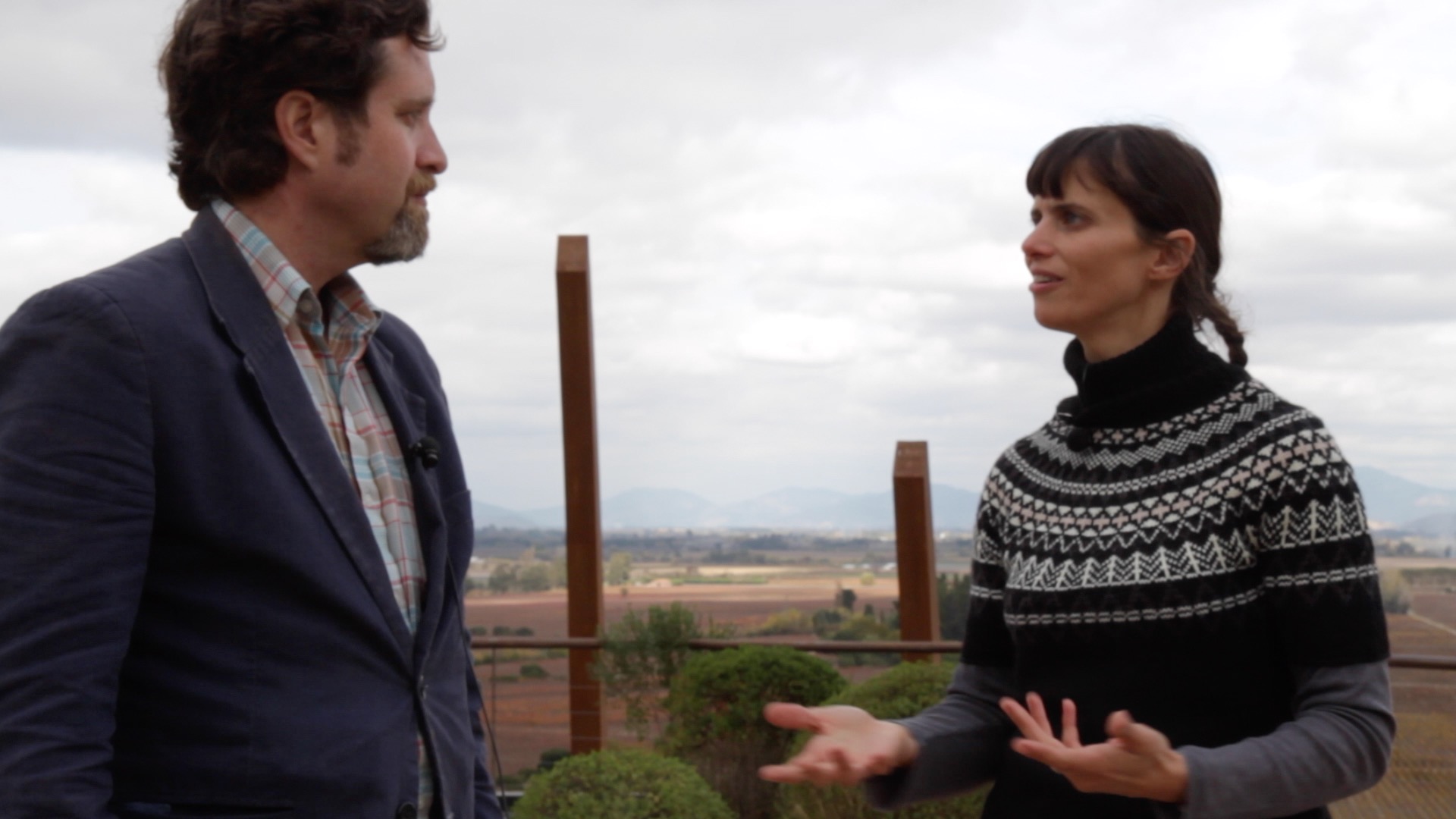 Lapostolle was founded by Alexandra Marnier Lapostolle, great-granddaughter of the creator of Grand Marnier, and her husband Cyril de Bournet in 1994 (photo below right). Lapostolle's winery in Apalta in the Colchagua Valley is also home to the Residence a Relais & Châteaux hotel called The Residence.
Lapostolle owns 370 hectares in three different vineyards and produces a total of 200,000 cases spread over Sauvignon Blanc, Chardonnay, Cabernet Sauvignon, Merlot, Carmenère, and Syrah.
We speak to Lapostolle winemaker Andrea León about the evolution of Chilean wine, working with famed wine consultant Michel Rolland and the importance of organic farming.
Christopher Barnes: Andrea, tell us about Lapostolle.
Andrea León: Lapostolle came to Chile 20 years ago to make wine here in Colchagua where Alexandra Marnier Lapostolle, the seventh generation of the famous Grand Marnier family, had discovered the amazing potential for producing high-end wines. They began working in Chile, far from their French homeland, and have been here ever since. Now we own three vineyards, in three different appellations, we have two wineries, and we're a mix of Chilean and French, in culture and style of wines.

Michel Rolland was the original wine consultant here and they had an unusual arrangement in which he wasn't allowed to work for any other winery in Chile. Is that correct?
Well, Alexandra's a very smart lady and I wasn't around at the time, so I just heard the official story, but, yeah, Michel came to Chile and Alexandra asked for exclusivity because she wanted to have him for Lapostolle alone. Also, we have to remember that this was the early '90s so Michel Rolland was not the Michel Rolland we all know today, so he was happy to say yes. Maybe later he wasn't that happy, but, yeah, since then, it's been the only winery he worked for in Chile.
How do you think he has influenced this winery?
Michel's view, simply, is that of the importance of terroir. He comes from Pomerol; he grew up in a vineyard, so I think his view of the vineyard first is very important, and is still very important at Lapostolle.
For the rest, I think, it's the interaction between Alexandra and her own views. The family owns a chateau in Sancerre. She knows about wines. She loves the vineyards when she comes. She spends most of her time tasting grapes or walking the vineyards.
Along with Michel's view, that makes Lapostolle's style and core. But I think Alexandra has, I don't know if Michel can see this, as much influence as him in a way. She has her vision and taste. He plays with the raw material we give him to make a reality of Alexandra's vision of the wine she wants to achieve.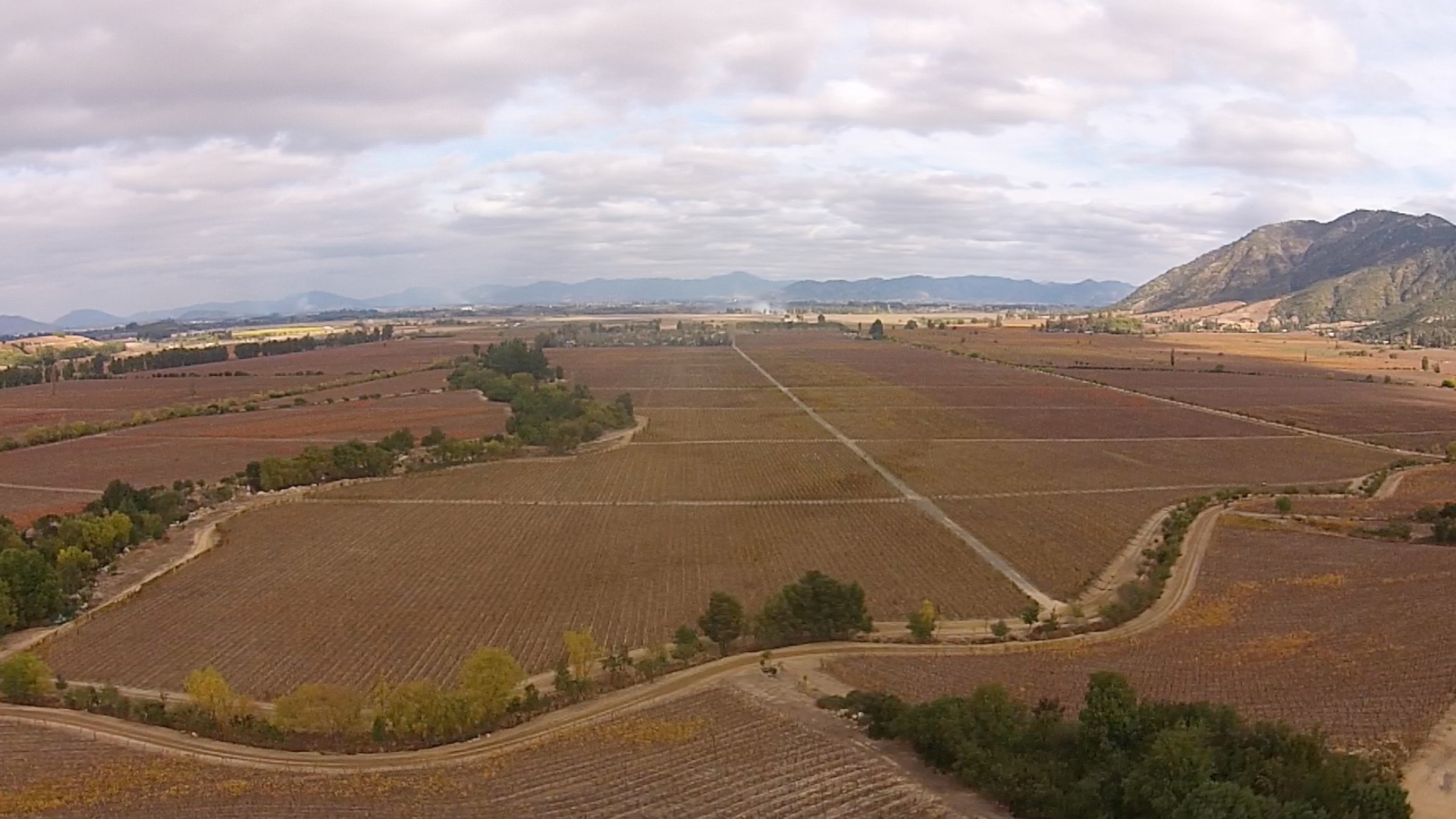 Your vineyards are organic. Why did you go down the path of growing organic grapes?
We started the first organic trials back in 2001 and, again, it was Alexandra's intention to see where that would lead us. Chile is basically very healthy and, in a way, an isolated environment because of our natural barriers, so it seemed a logical path to go that way. We were already moving in that direction and so she said, "Why don't we do some trials?" Then in 2006, we became fully organic and in 2008, we are now biodynamic. So, on top of the organic, which is a first step for me, the biodynamics is second.
Why? I think there are many reasons. First, she had biodynamics in the back of her head. Her husband, Cyril de Bournet, is related to the Lasserre family in Bourgogne, and that's partly how she was exposed to the biodynamic philosophy. She always had a vision to produce wines related to their origin, and one way to achieve that connection is through biodynamics.
We were not sure it would work so the first step was to be organic, and then the second step was to become biodynamic. Today, we are certified, but it is the will to be good to Mother Nature, in a way, and to ask who lives here and who had to be in the vineyards, and eat the grapes.
Also, it's a way to improve quality. But for me, it's more the concept of bringing the terroir more directly related into the wine, which is what biodynamics is about.
You started growing on hillsides as well. Tell us about that.
Yes. Many years ago, viticulture traditionally was planted in the flat area, because we had a lot of land. We started to plant on hillsides in the late '90s. We have an estate in Casablanca, which is mostly hillside planted. Here in Apalta, you can see that we started from the bottom and we now have hillside plantations which are more than 200 meters above where we are, which is already 200 meters from the bottom.
Why the hillside? It provides us with a palate for experimentation, for diversity. I wouldn't say the bottom necessarily is better or worse, but it's definitely different and it gives you more elements to achieve balance and complexity in the wines. We believe, as everywhere else in the world, the hillsides are going to be the potential of the wine viticulture for us here.
How have your wines changed over the years?
I think, in part, it is experience. That is something you cannot buy. We are lucky to have very old vines in the vineyard here at the bottom. We have vines that were planted in 1910. I think we have refined many things over the years in terms of vineyard management, harvesting and how the wines react in the winery, in terms of oak treatment, balance, and blending.
I think the wines definitely have changed. We all grow and our palates change, for the better. We are much more complex. We better understand the vineyards. We can separate harvests, separate areas and manage them differently.
Coming back to biodynamics and organic, that helps a lot. You need to be very present in the vineyard, and very aware of the differences in order to be successful in your viticulture, and then you'll bring it to the wine. I think if you taste compare older vintages to newer vintages, you can see the difference. it's subtle, but it is there.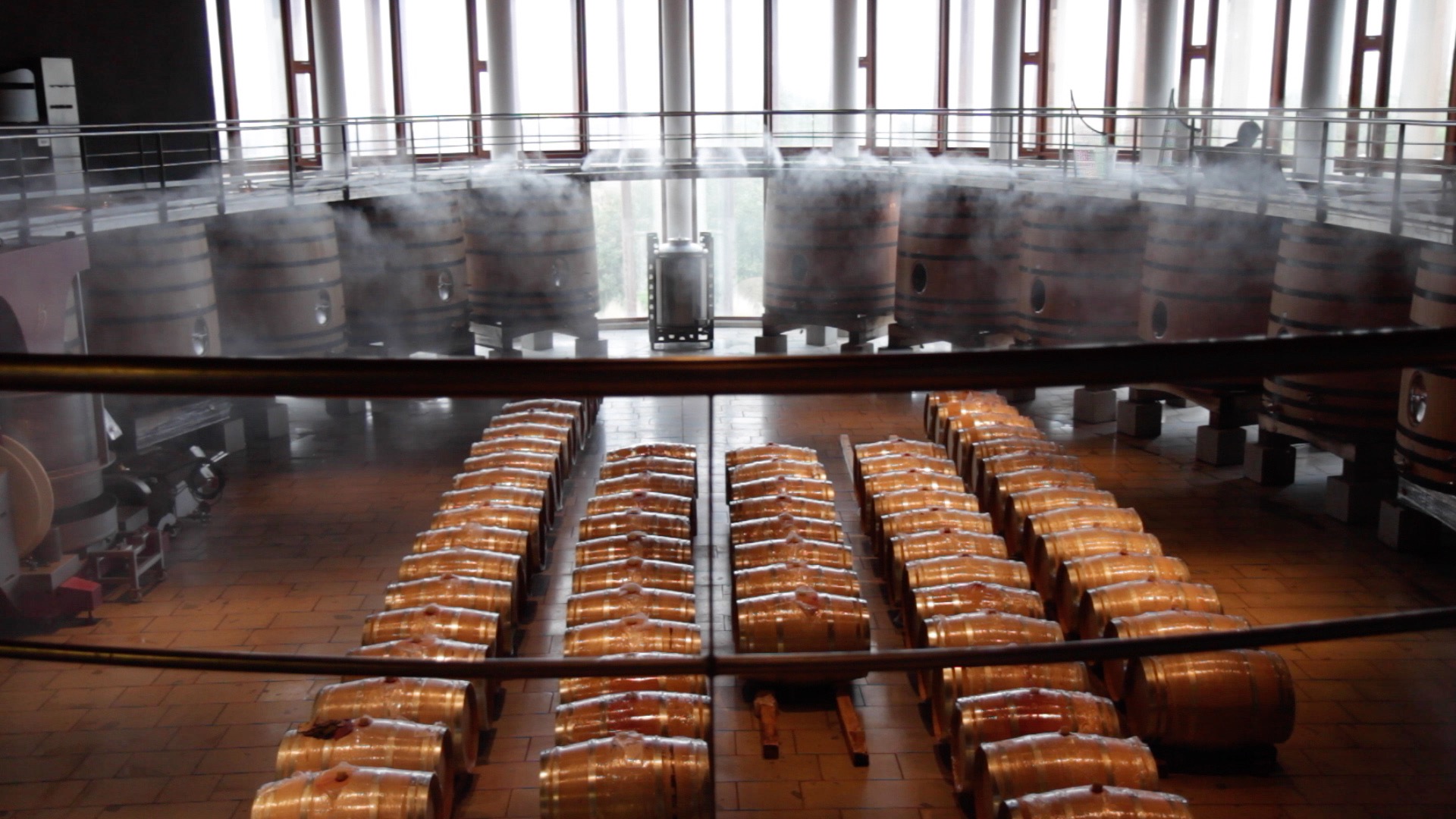 How have the changes reflected in the style of the wines?
A good example is our Cuvée Alexandre Chardonnay, which was very much all aged in oak. We planted it in Atalayas, which are vineyards in Casablanca, in the late '90s, and so it was a young vineyard, with oak, and a malolactic style of wine which might be a little bit richer, rounder.
As the vineyard has evolved and grown, and we learned to manage it, we keep more of the acidity, the freshness. Today, it's only half-fermented in oak and half in stainless steel. Half of the oak is new, the other half is used. We don't do any malo.
So, we've found our kind of French style, in a way, but we're not making Burgundy. In Burgundy, you can put new oak, all malo, but here in Chile, it's different and I think we all learned that over the years; it's a classic example. In Apalta with our reds, it's a little bit the same in terms of refinement.
Since the beginning at Lapostolle, we haven't done too much "makeup" in the winery. It's very classic winemaking inspired by France, trying to keep the fruit up front, so I think the mix of barrels probably has changed, but we never filter our wines. We always have done wide fermentation in all our wines from top to bottom. So it's the small adjustments, I think, and with a better understanding in the vineyard that has allowed us to have more purity of the fruit in the bottle later.
Andrea, you worked in France and New Zealand before coming back to Chile. How did you end up working for a French company in Chile?
Well, life has funny ways and I probably had some advantages for the Marnier Lapostolle. I can speak French, which is always good, so I can understand everything and, well, I just clicked with them. The winery here in Apalta was just being built and they needed somebody to be onsite, making the wine here with their vision and I seemed the right person at the right time. I hope they're happy. Well, I think they are because I've been here 10 years now.
Fantastic. You have your own range of experimental wines called The Collection. Tell us about that.
The Collection is some wines we do with Alexandra. It all started with an interest in making more than a single wine. Chile seems very far away sometimes, and we wanted the wine lovers abroad to experience Chile. I have always had an idea to show the terroir effect on small batches of wine with the Shiraz grape variety. This grape adapts well in Chile - very well to cool climate, high altitudes, the intermediate valleys. Also, I love Shiraz, so I was happy to experiment.
We did what we call The Collection Shiraz, which is a series of six Shirazes from north to south. Then, after that, we did the Carmenère, all from Colchagua so we have three Carmenères from the Andes to the coast, so we showcased the north to south, the east to west. All wines were made with the same style, more fruit-focused, and with very little oak. The idea was to really see the differences.
Right now we are launching Mediterranean varieties, obscure but great varieties that you never see alone. It's really a chance to see a different side of Chile as a collection. It's a group of wines, so you go through them. It's really fun and neat and a great experience.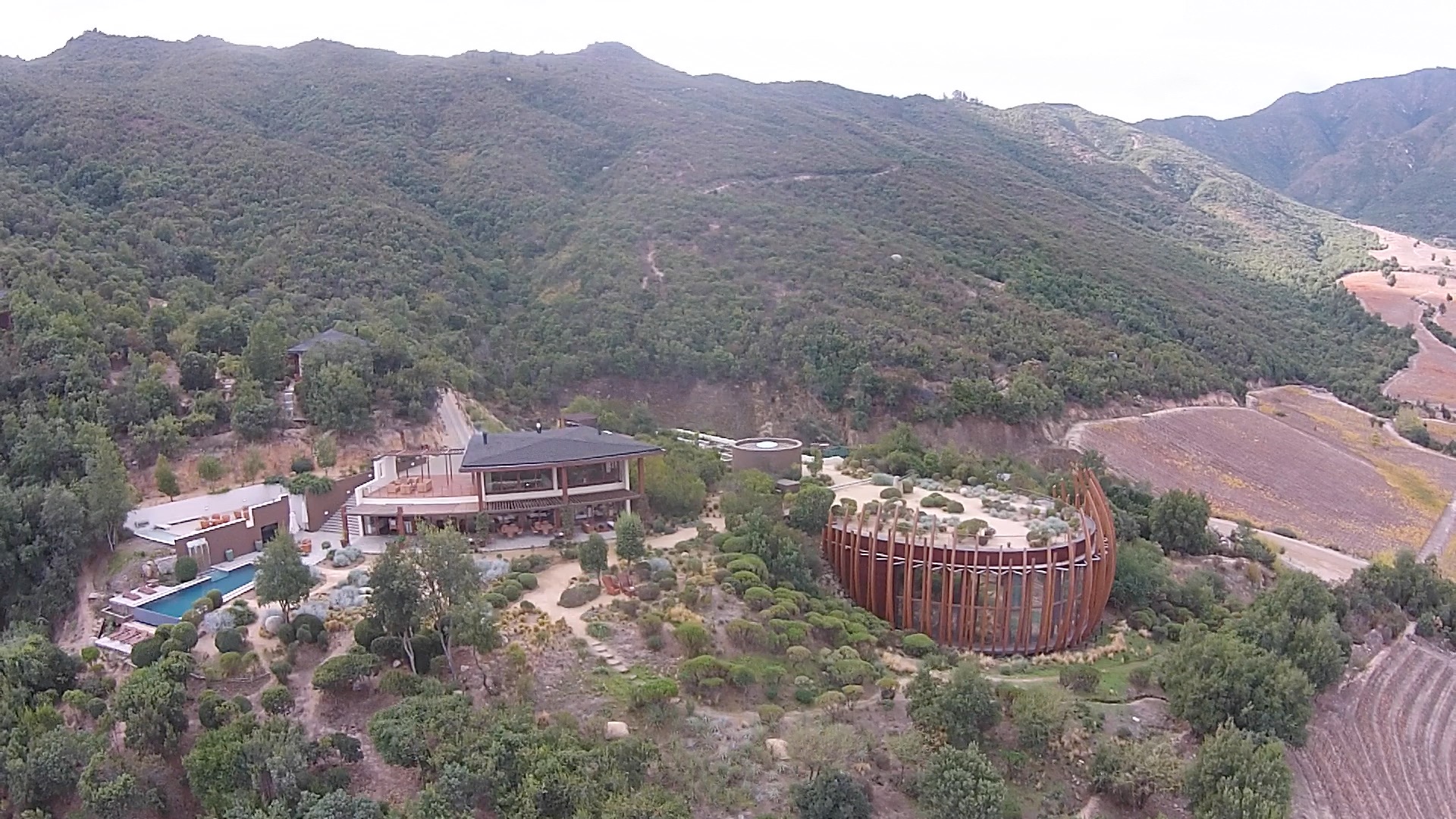 In terms of the Chilean wine industry, in general, what are some of the challenges that it faces right now?
I think Chile has come a long way for good overall. But, as always, there are new challenges both in the commercial side and in the internal market. It's a great moment for the Chilean wine scene today. I hate the word 'industry' because it doesn't really reflect what wine is. But Chile was born as an industry and is now really moving back to what it truly is, with a generation of both winemakers and wine owners who want to take more risks, to educate more. It's important for the business side, but I think it cannot just be that, so we need to experiment more, which is what is happening.
Also in Chile we took a bit of a challenging route in that we bat for diversity, rather than focus on one grape variety, which is easily related to abroad. So it's perhaps going to take longer, but I think, in the end, it's going to enrich the whole experience of Chile because it's not only wine. It's food, it's people, it's a little bit of what you show in your videos and your books and everything. So we're working, I think, in a good way, but there are still a lot of things to do and improve.
How is it in Chile for female winemakers?
Well, it's challenging, like everywhere in the world, I guess. This is a very demanding job and the harvests are long and intense, and you are away from your family. I think there are a lot of great female winemakers, but it's hard to find a balance right now with family and work, and your passion, because to be a winemaker you need to have a bit of that fire inside you, but it's definitely improving.
Chile is a Latino country, and as you would expect it's very macho, however, women are getting more and more influence. We have a female president now. You wouldn't have guessed that 20 years ago. The guys in the cellar are now used to having girls boss them around a little bit, so it's improving. We still have a long way to go, but I think it's a nice distinction in this industry that there are many more women in the wineries than there were 20 years ago.