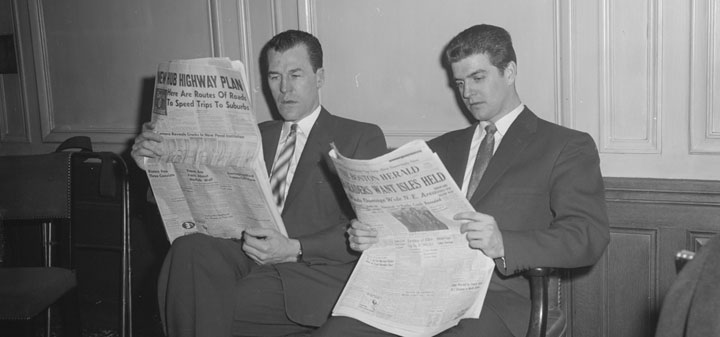 The Wall Street Journal profiles Wine Disciples Enoteca - a wine store and wine bar in Manhattan. "This business is all about relationships," said Mr. Coll. "The farmer, the importer, the distributor, the restaurateur—we're all just links in the chain, cogs in the wheel of getting wine to the table," he said. "I just want this to be a place where people can taste and be together."
Rutgers is getting involved in the New Jersery wine industry. "The Rutgers center will help coordinate the institutional resources needed to grow better grapes. The overall aim is to help farmers like Bill Heritage succeed at winemaking in the Garden State."
Le Pan on a contest to find the best dressed sommelier. "For the awards presentation, Ridington sported a fitted blazer, a wine-colored tie, a pine-green scarf, and cropped, tailored trousers."
The Drinks Business reports that Prince Charles' Aston Martin runs on wine. "Surplus wine from the English wine estate is sold to a local biofuel producer, Green Fuels, for £1 per litre and turned into ethanol."
The Wine Economist on the European invasion of California wine. "No one remembers for sure, it is said, whether it was Mondavi who approached the Rothschilds or if it was the other way around, but whoever had the idea for a French-California partnership it proved to be a good one."
Food and Wine recommends wine gifts.