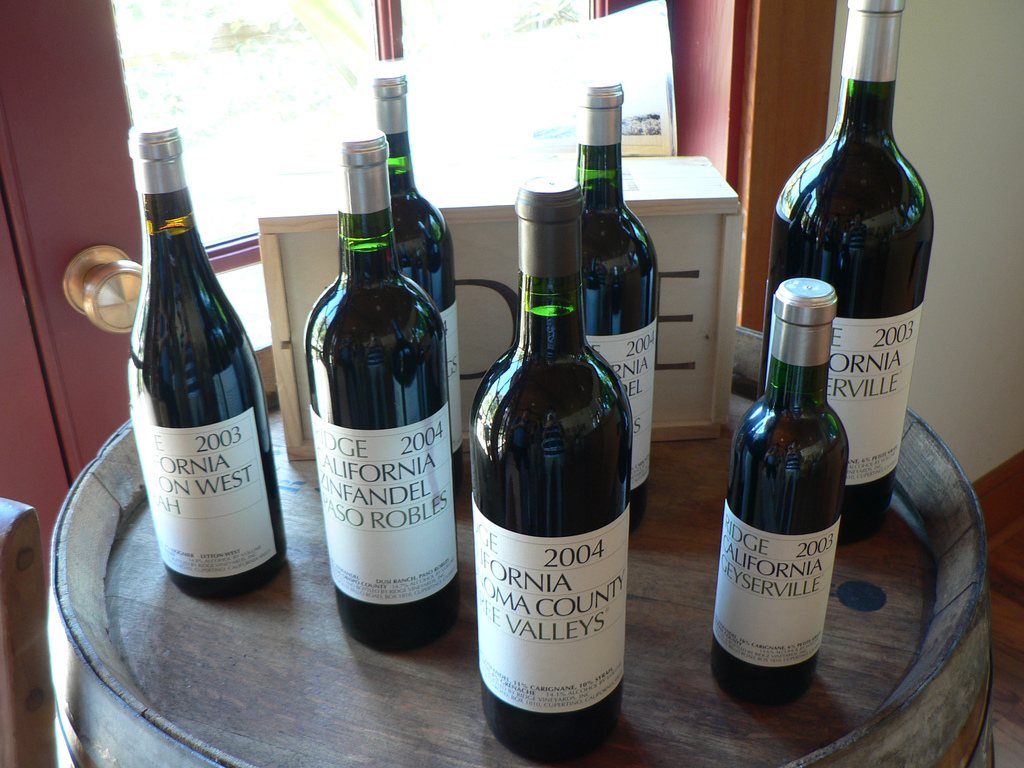 Beyond fascinating for any fan of Ridge Vineyards to view Zinfandel labels (with tasting notes/vintage reports) from over four decades. And yes, I plan on looking at all 352 of them. A couple highlights include the description of the 1968 Ridge California Zinfandel Jimsomare Vineyard:
"This is not a 'claret' (light-red) type of Zinfandel. Handle it carefully, for it is so deeply pigmented that shaking up the sediment makes it almost opaque. Aside from that, we leave you room to write your own description. In one word, my own might be SURPRISE. "
Also, I did not know that there was a Monte Bello Zinfandel, the first vintage being from 1969.
Here's the aforementioned 68 Zin label. Plus 351 more. It's also mesmerizing, and soothing, to see how little the label has changed over 40-plus year history. And looking at the label from 1964 makes me think how modern the design appeared at the time. Now, it's simply timeless.
(Note: It's actually the 50th year of Ridge Zinfandel; the slide show covers "only" 41.)