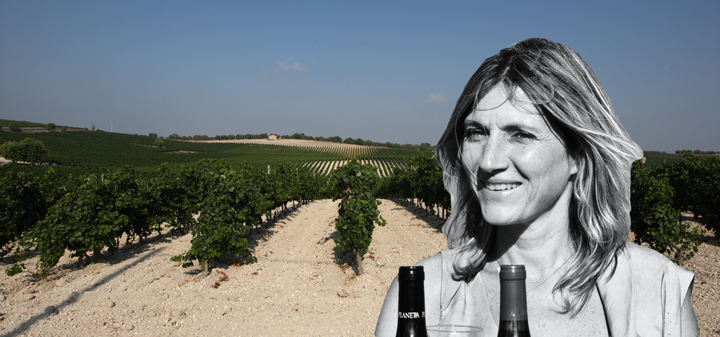 Editor's Note: The following is a transcription of a phone interview and is the second installment of a series of interviews in which wine writer Jameson Fink sits down with Sicilian winemakers. To read the other interviews, click on the link at the bottom of this post.
How do consumers discover the wines of Sicily, through indigenous or international grapes? It was a question I was thinking about regarding my own history and experience with Sicilian wine. That's why it was fascinating to speak with Francesca Planeta about the important role Chardonnay played in the development of her family's business, particularly from a marketing perspective. We then shift gears and head to Mount Etna to discuss the appeal of the wines among the sommelier set and fellow wine geeks. Now with six estates across the island, what's next for Planeta? Find out.
Jameson Fink: Can you talk about the rebirth of Sicilian wine and what role Planeta has played in it?
Francesca Planeta: Yes, the rebirth started in the mid-80s, thanks really to my father, Diego Planeta. Not so much because of Planeta wines because we only started with our brand in 1995, but he was the president of the regional institution of research, agriculture and wine-making, and promotion of wine He became the first president after years, and started really to invest in Sicily in order to experiment, setting up experimental vineyards... and he brought in consultants.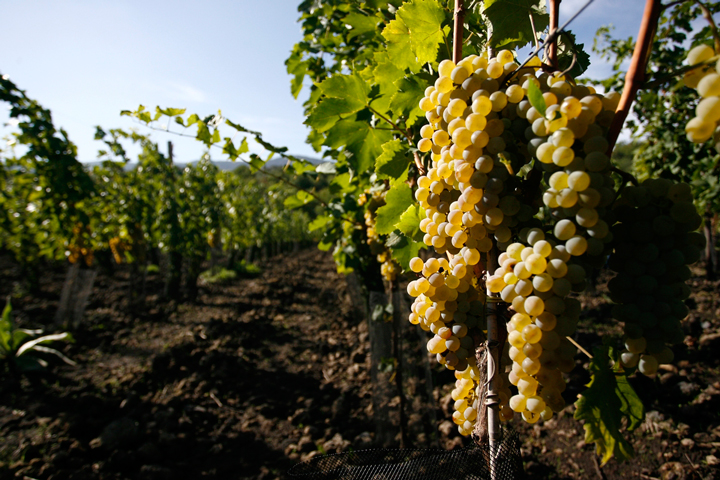 We've been farmers for many different generations and my father, and we've been in the wine business through a wine cooperative that was formed basically by my grandfather. My father was president for 40 years in Menfi. Since we've been in the wine business and involved and so with the cooperative and through this, my father decided in '85 also to start Planeta. He planted first the vineyard with a new concept; I call it a new generation vineyard. Experimenting with international varieties, experimenting with Sicilian varieties. In particular at that time, we started with Nero d'Avola and Grecanico — Sicilian — and international grapes were Chardonnay, Merlot, Cabernet Sauvignon and so on.
Meanwhile, I was doing my studies and getting experience in wine and marketing in other sectors. My cousin was studying agronomy and then he worked for several wineries. In '94, we set up the projects of doing a Planeta brand, a Planeta wine, family-owned brand. In '95, was actually our first vintage, with this vineyard that already had 10 years in Sambuca, where the historical farm of the family has been since end of the 15th century. We started off with a really interesting impact on the markets and the consumers, and were also very surprised how the international varieties adapted to our terroir and of course, how they were in style and the characteristics that were quite Sicilian, I'd say, at that time, so very interesting.
I can't say an immediate success in terms of sales but it actually helped to sort of set up the markets and start people talking about Sicily and Planeta. In the meanwhile, we continued our research in viticulture, especially on indigenous varieties ,and also moved along to other areas trying to discover historical and original areas of some local varieties. We moved (and I'm talking about '97 and '98) in the southeast we moved to the area of Vittoria where we started our first project for Cerasuolo di Vittoria, which is indigenous Nero d'Avola and Frappato. We moved to Noto, which is in the southeast, in the province of Siracusa, which is the original area of Nero d'Avola to set up a vineyard dedicated to Nero d'Avola. Let's say a "Grand Cru" of Nero d'Avola. And also Moscato di Noto, which we make Passito di Noto, a sweet dessert wine, and now also a dry moscato.
Last project — it's not really actually the last one but the last finished project — is on Mount Etna. With two main vineyards, a winery, and four wines too: two whites of Carricante and two reds of Nerello Mascalese and a Brut Metodo Classico. Last project on the viticulture is in Capo Milazzo, a wine made from Nero d'Avola and Nocera. This is the very first wine that will one day become Mamertino appellation.
So I would say we're pioneers. If we go back to the history of the new generation of viticulture, thanks to this research, and moving to other areas, getting more involved, getting in more contact also with the local varieties, with the local people. Some areas were already there. Lots of names producers already existed (same for Cerasuolo di Vittoria), as well as wineries, but the concept of the research for the winemaking, for all that, first my father and then Planeta, as a brand and a family has done quite a lot in terms of sort of opening the doors. Not only for ourselves, but for many other local and small producers on the island.
It's interesting to hear you talk about international grapes and indigenous ones. I was introduced to the wines of Planeta through your Chardonnay, and probably a lot of other people were, too. You focus on both international grapes and indigenous ones. Why do you focus on both, rather than solely indigenous grapes?
First of all, because indigenous grapes in 1985 were only used for bulk wines, we needed to research and find out more about these wines. As you know, in viticulture, you can't try every week. You have to wait one year, year by year. A lot of experimentation. There were not many examples on the island — "this is the best Nero d'Avola" — you have to really do it on your own for everything. International varieties were very popular in the New World, so the fact that we were in a warmer climate, getting examples and the right viticulture, the right care consultants. We wanted to start using varieties which were well-known.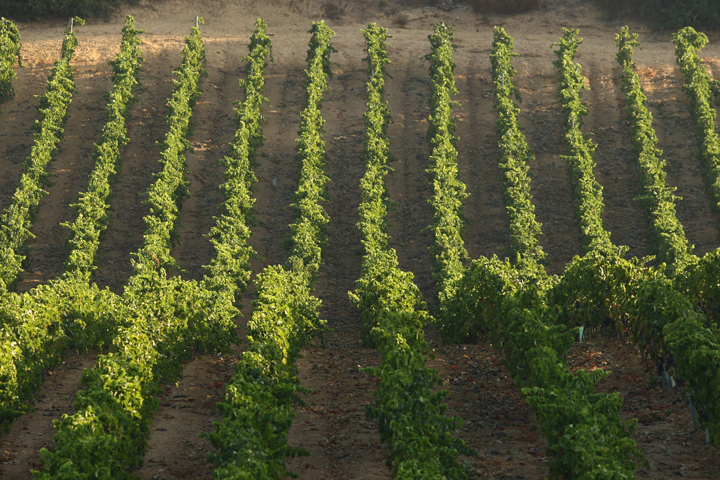 That was actually a good strategy in terms of the marketing, because if we started immediately with the indigenous. La Segreta Bianco and Rosso have always been a blend of indigenous and international. It was very hard at the time for me to sell indigenous.
With the results we got, that Chardonnay was something quite extraordinary for Sicily. People really got some help to really to get into the world, to know more about viticulture in Sicily, to know more about our terroir. And start then, step by step and then we started to research and introduce other thing. I think if we didn't have those wines, it would've been much harder for us and I actually can say that it's still actually the most popular of our wines. It's the icon of Planeta, it's all around the world. For example, I've just been in Taromina this weekend on holiday, and most people were from America. And the sommelier was saying, "Everyone knows Planeta Chardonnay." They maybe will start the Chardonnay and since you're on holiday in Sicily you'll try something else from Planeta, which is more indigenous. It's all a question of let things flow.
Let the wine flow. Yeah. It was interesting looking at Planeta that you have six estates right now, and each are in different wine producing regions of Sicily. Was this a long-term plan? Is this a strategy? Is it important for Planeta to have representation in different parts of Sicily, making different wines in different terroirs?
It's been a 20-year investment, but I don't think at that time (in 1995) we could afford it to think in this way. Also, I remember it was hard still, the image of Sicilian wine. It wasn't that you could think, "You know what? Tomorrow I'm going to plant 50 hectares of Nero d'Avola and the next day I'm going to sell them." Everything is sort of done step by step and seeing results of the little steps and doing little steps. I consider it safe to say that my father, he had from the beginning the vision, he had the courage to try.
Six boutique wineries — we keep saying this is the last one, every year.
Each time you say, "This is the last time."
This is the last one…
But of course, the evolution of the brand Sicily has been in the last 20 years, it started from, in terms of marketing, there was no brand Sicily. Talk about Planeta, brand your family, because Sicily hasn't got a brand. Sicily starts to get more popular, so brand Sicily (and Planeta, of course). Third step is brand small terroirs, local terroirs. Takes a long time because there are little pieces, little areas. Cerasuolo di Vittoria is 300 hectares out of 120,000 on the island. People don't even know where Vittoria is. Certainly it's hard, in terms of marketing, but I think in terms of the value of these images and varieties and the result makes you think, "What is the next step?"
It's quite funny because the moment my father finishes an investment, especially in terms of the construction of the winery, and he gets two weeks of sort of break down. You know when you get really sort of depressed because, "What am I going to do now?"I think in this depression, it's his mind going, "Okay, I'm going to find another place. I need to go, I need to do it."
There seems to be an enormous revolution of the tourism and wine tourism, so we are starting to build a little boutique hotel and storing some houses. We are starting to get ten thousand visitors a year. So if it's not going to be a winery, it's going to be probably a big old boutique hotel in the vineyards where people can come to stay. So there's always an evolution, I think, especially in Sicily, where there's so much to do.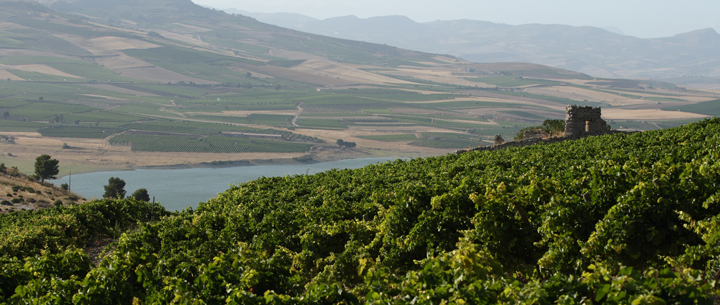 It seems right now that people, especially sommeliers, are fascinated by Mount Etna and its wines. Can you talk about what makes Mt. Etna special?
It's a place that everyone knows where it is in Sicily, there's an immediate recognition of the area. Secondly, the style of the wines certainly are quite different because of the microclimate, the soils. The differences, say from the classic Sicilian wine: much lighter, higher in acidity, of course, especially in the whites.
It's a combination being the first place that people locate and find fascinating, the appeal of the story of a vine at 800 meters, volcanic soil. In terms of style of the wine, a lot of people liken it to a Pinot Noir, or a Burgundy. But personally, I think the style of the reds are more similar to a Barolo. For me, the Pinot Noir of Sicily is Vittoria, the Cerasuolo.
We have two whites coming from different altitudes in Etna. One's got a little bit of Riesling, but its 90% Carricante and it comes from the vineyard in Eruzione, higher. There you'll find find more sort of the say Alsatian style and very high acidity, very fresh. The one lower, it's Etna DOC. I find it more Chablis-style.
One thing I really like about the website is you really have on each one, you really have extensive,detailed food pairing suggestions, including Sicilian dishes, some of your family dishes, and some of those that you might get to try if you're visiting the estate. How important is food when it comes to understanding Sicilian wine?
I've just even read research that was done in U.S., from a university. The first thing people associate with Sicily is food. Quality food. The first thing that comes in their mind is quality food. Crime was at the end of the list. I was very proud about that.
Right.
Thanks. Yeah, twenty years ago, it would have been the opposite, probably.
We have a variety of food in Sicily which is incredible. As we have for the wines, we have it for the food. We can have the five different caponata, if you're eating in Menfi, or Palermo, or Etna, or somewhere else. You can have the five different pasta alle sarde, or sardines.
Yeah, great.
Just to finish, I'm going to publish in two weeks time, our first cooking recipe foods.
A cookbook?
Yeah, a cookbook with all family recipes. Mainly family recipes from the Western parts where we originate, but also parts where where we have a winery.
My last question is about sustainability. Can you talk about what Planeta is doing as far as sustainability initiatives?
We've been working very closely on sustainability, especially on a project together with Tasca d'Almerita (at the beginning and then other producers are starting to come into this project) which is called SOStain. Where sustainability is all the company, all the resources, from water to take care of the landscape, transportation for glass — everything. This project has been, started by a university with winery pilots, Planeta and Tasca d'Almerita.
A scientific group comes and gives you the situation of your sustainability at this moment. Every year, you put some goals that you want to reach. Year by year, reducing the water, reducing this and year by year you see how much the winery becomes more and more sustainable. This is probably something that will never end. You can always be more sustainable.
Absolutely. Thanks so much for your time, Francesca.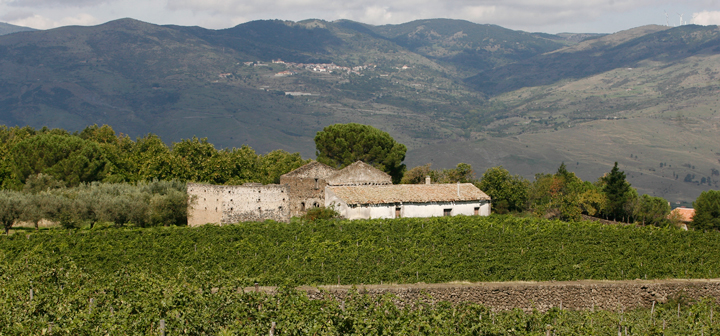 Be sure to watch catch up on all the interviews: