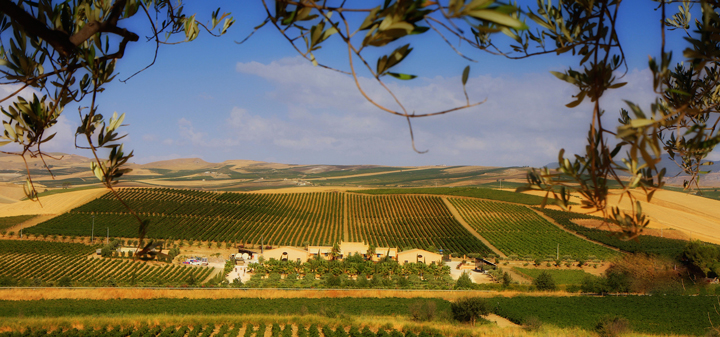 Editor's Note: This is the first installment of a series of interviews in which wine writer Jameson Fink sits down with Sicilian winemakers. To listen to the recorded interview, do so here.
What is it about an island that makes it so intriguing? Geography plays a part In the case of Sicily; its varied terrain is astonishing. And the diversity of the landscape carries over into the wines: red, white, rosé , sparkling, sweet, and fortified that come from a variety of indigenous grapes. (As well as some international ones.) It's telling that Bill Nesto and Frances Di Savino titled their book on the subject, The World of Sicilian Wine, because Sicily is, as they say, a world unto its own.
That's why I spoke with a variety of people representing wineries from different regions of the island. Each has a different take on what makes their part of Sicily special, starting from the grapevines and stretching beyond into their community and region.
I begin with Josè Rallo of Donnafugata, who talks about her family winery located in the center of the western Sicily, Contessa Entellina, where wines have been sold since the time of the Romans. In fact, Donnafugata's top white wine, Anthillia, bears the name the Romans gave the town of Entellina.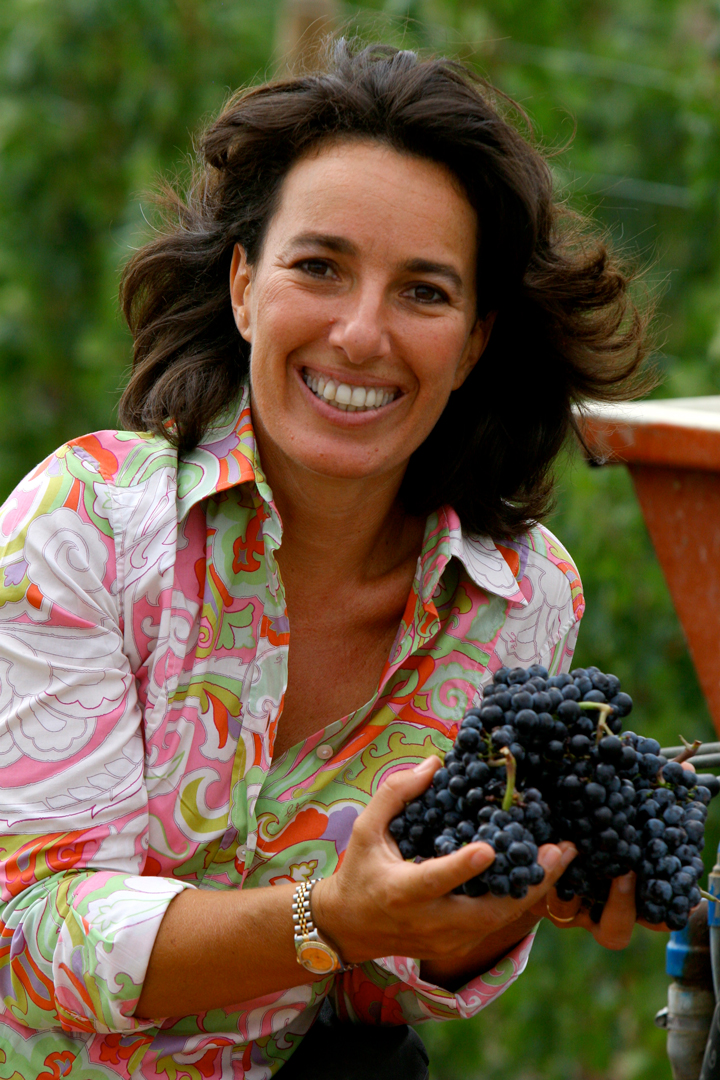 Jameson Fink: Josè, can you tell me about when the winery was founded and where in Sicily?
Josè Rallo: Donnafugata Winery is a family business, and it was founded by my family, who started in [the wine business in] 1851 in western Sicily. My father...started Donnafugata with my mother in 1983, so the brand Donnafugata was born in 1983 while the family has run a wine business since 1851.
Right: Rallo. (Anna Pakula)
My mother inherited this vineyard in the center of the western part of Sicily, Contessa Entellina…This was in the 70s, so it took her about ten years to experiment and have a new vision of what viticulture can mean in terms of premium wines in Sicily.
After ten years together with my father, they founded Donnafugata, and the purpose was to start a big revolution... to produce premium wines that were fresh, with longevity and with a lot of perfume, pleasant. A revolution compared to the old idea of southern [Italian] wines: heavy, alcoholic, not fresh at all.
So for Contessa Entellina, that region, what makes it unique as far as the geography and the wines from the rest of the Sicily?
We know that for a century before Christ, the Alenians [?] were cultivating grapes, and they were producing wines that were sold to the Romans. The Romans gave a name to the town and the territory: they called it Anthìlia. And Anthìlia is our flagship white wine.
You have wines made with traditional Sicilian grapes and also international grapes. Do you consider yourself as a winery to be traditional, modern, a blend of both? Where do you see yourself?
In the 80s, my mother and my father decided to also plant international varieties, and it was very useful in terms of marketing because Sicily was unknown. Producing some Cabernet Sauvignon or some Chardonnay from Sicily, it was a tool to make consumers more confident in this unknown wine region.
In the same period, they were working on the native varieties. Doing massal selection for Nero d'Avola was very, very important. (Nero d'Avola is cultivated all over Sicily.) Now we know that these are many, many different clones, but, at that time, there was no genetic research or definition for the clones. So producers were planting a new vineyard [by] selecting plants from the old vineyards. It was something very practical, but not really scientific.
My mother, for instance, in '87, felt very confident with the Ansonica vineyard that was on her property, and she produced Vigna di Gabri, which is quite famous in England. It was 100% Ansonica. But since it was already '87 and Sicily was coming up, it was a little bit easier to promote a native grape, a single vineyard.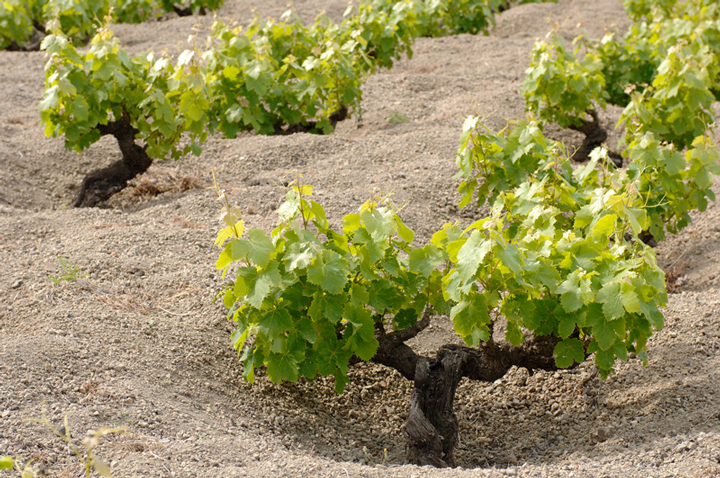 Right: The vines. (P. Scafidi)
I just got to taste three different versions of Zibibbo: one that was dry, one that was a little bit sweet, and one that's a dessert wine. Tell me about the island where these grapes grow and what makes that unique.
In 1989, my father decided to go to Pantelleria to start producing sweet wine. He wanted to recover this production which was very much neglected and in some way very traditional, [but] not in a positive way of the term. He first focused on Passito, which is the Muscat wine coming from dried grapes. He started trying to understand what was the real key factor in this production cycle, to make something really modern and really elegant.
He applied the cold technology to control the fermentation, and this was very important so fermentation can go very, very slowly for a long time, maybe forty days, thirty days instead of two, three days of the traditional fermentation. Also, the drying process was very important because usually the farmer on Pantelleria Island made a [wine] very, very dried, like caramel, dried grapes. Very oxidized, very burned...
You don't get the freshness.
You don't get the freshness. Little by little, he started not to dry the grapes so much, so the balance between the fresh grapes and the additional dried grapes made in this way with the idea of freshness, elegance, produce this Ben Ryé--"Son of the Wind" in the Arabic language--and that was the first wine. It was important because this kind of wine is very high value wine and gives you also the right, how you say, margin, income margin to invest in the vineyard. You need to cultivate four times the grapes from the vineyard than you usually cultivate for a normal white wine because you need four kilos of grapes for one bottle.
On Pantellieria you have volcanic soil you have to rest. You have a terrific wind coming from the south that can cut 50% of the production. So this was the first product of Ben Ryé.
Then came the Kabir, the Muscat, which is made from very, very well-ripened grapes. Not dried, but just with a very good sugar level. This is a less sweet wine, very fresh, with a golden yellow color and a very nice nose of roses and melon. Typical notes of the Muscat but with a good intensity. The intensity of a volcanic soil, of a volcanic island.
The last to be born was the Lighea, which is the dry Zibibbo — totally dry Zibibbo — but the Muscat notes on the nose give you like a sweet sensation. It's not sweet, but you feel like...
You taste it, and it's completely dry. It would be a good wine to drink outside.
Outside, in the summertime or spring time with shellfish, would be a perfect pairing.
Seafood in Sicily.
Exactly.
One last question. Let's say I have a couple days and I'm visiting the winery at Contessa Entellina. What are some places that I should visit in the surrounding area? Do you have recommendations like a place to eat or something that I should see while I'm there that would give me a sense of the place?
I have a couple of suggestions. First of all, I would go to visit the archaeological site of Selinunte. There are eight temples--very big temples--and one has been reconstructed after an earthquake, and the others are just these big columns, fallen down in a fantastic image and landscape. It's very big archaeological park. You can walk for hours feeling the [presence of the] Greeks and feeling that this was, Selinunte was, the most important religious site of all the Greek world. It looks out at the sea, so it's really fantastic.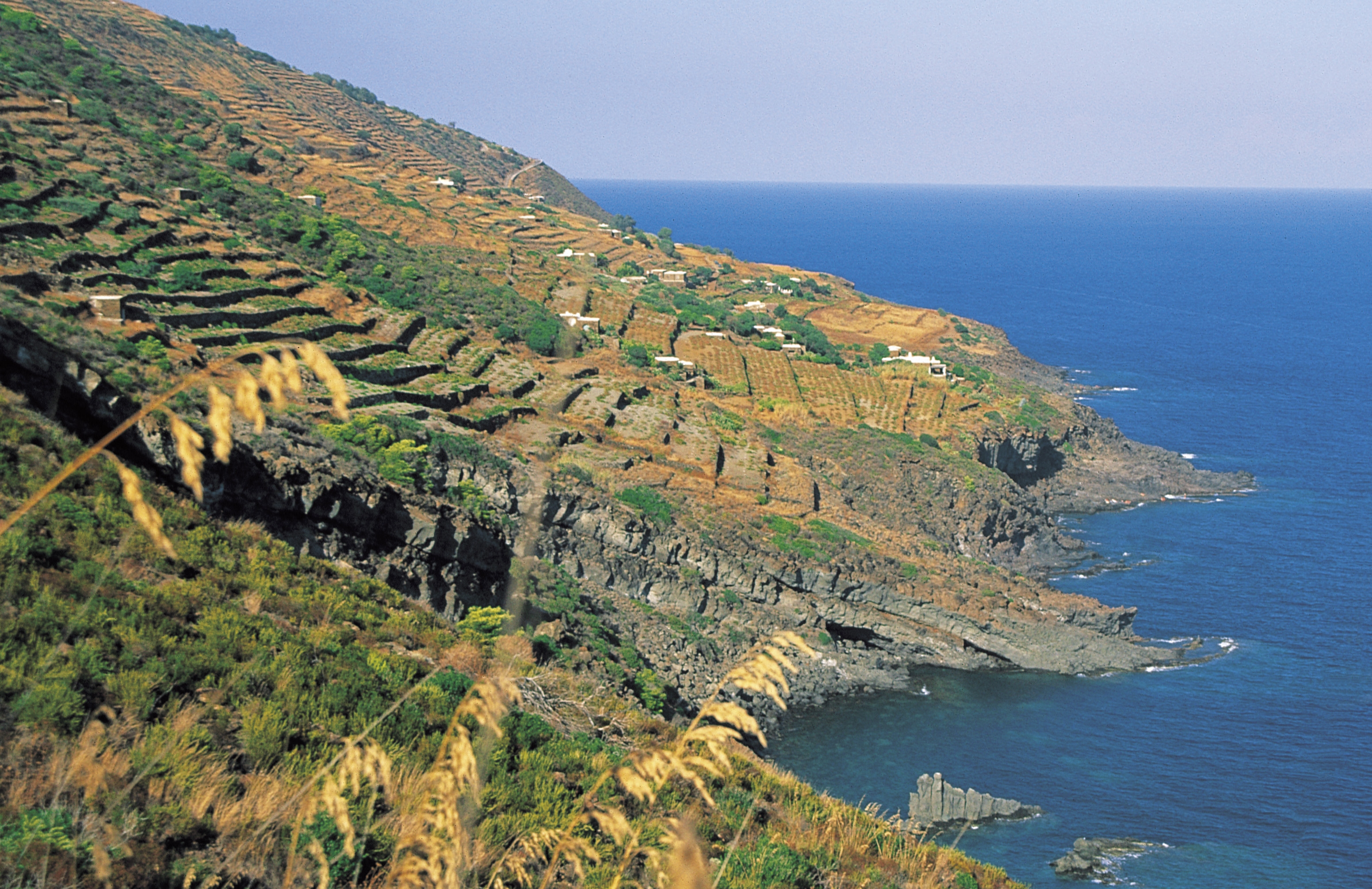 Above: The view. (Enrica Frigerio)
Just out of the temple, out of the park, you have the sand, you have the beach, and on the beach there is small cabana, a wooden house, a small wooden house where they prepare some grilled lobster or grilled fish and you have your feet in the sand, and you have the temple on your right. You have the sea. You can have a swim and it's really, really fantastic. La Pineta. There is also a natural reserve.
And I lied. I have one more question. Can you talk about sustainability and organics and biodynamics? Talk about your winery's involvement in those kinds of environmental initiatives.
Yes, I think it's a very important subject…[that]we all need to focus on. As for Donnafugata, it is more than ten years that we have been focusing on sustainability. We have been starting to produce clean energy with a solar power plant. We look after energy savings in many of our production cycles.
The last thing, we have environmental certifications. The last in 2013, carbon footprint accountability. Because, in our philosophy, it's important to balance. We spend, we use energy to transport. We buy glass bottles, so there is someone who is using energy for us, so we need to balance all this by producing clean energy, saving energy. And I need to make a calculation that gives me the balance of the two numbers: the negative numbers and the positive numbers….In my idea, this is the right way to focus on the environment.
Perfect. Thank you very much, Josè, and now let's have a glass of wine.
Yes, please.
Okay, thank you.
Below: Donnafugata. (Anna Pakula)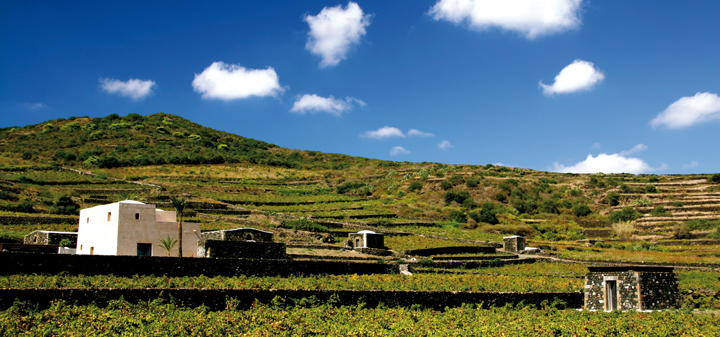 To listen to audio of the entire interview, click here.