Pietradolce was founded in 2005 by Michele Faro, whose family runs one of Sicily's biggest plant nurseries. Faro and his famly forsaw the renaissance in Sicilian wine and purhcased some of the choicest 50 to 100 year old vines growing in the shadow of Mt. Etna.
Jameson Fink: What makes the vineyards of Mount Etna distinct from other parts of Sicily when it comes to terrain and climate for growing grapes?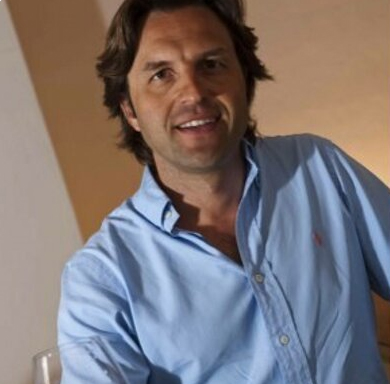 Michele Faro: Etna is a really different terroir compared to the other areas of Sicily. Etna is an "island in the island" because we are on the mountain (about 900m above sea level.) We have wonderful volcanic soil, we have big temperature [differences] between night and day, and we have a lot of...different valleys and difference "contrade" (cru).
We really work in an extreme area; you cannot think to produce wine on Mount Etna without a huge passion for this terroir. I was born in this area; my grandfather was a small producer of wines from Etna. That's why I have this passion in my blood.
How does working with pre­-phylloxera Carricante and Nerello Mascalese vines add to a wine?
I am deeply convinced that the pre-phylloxera "alberello" vines can give something more to the wines because they produce small quantities but they give you high quality: deep skins, elegant and concentrated juice! Working with pre-phylloxera vines is not easy because they give you a small production. This is really a point of passion and not a point of business. For me, these vineyards are so poetic, and so relaxing! They represent the soul of this terroir.

Wines from Sicily, particularly Mount Etna, are very popular with sommeliers in the United States. What is behind the appeal?
I think that wines from Mount Etna are becoming so popular with sommeliers because those people want to discover something new coming from small, unique, exceptional terroirs. They look for elegant and mineral [driven] wines. All those things are easily found in wines made from Nerello Mascalese from Mount Etna.
If you have a few extra days in the area around the winery, are there places you recommend people visit? For example restaurants, cultural sites, museums, nature spots? What about places to stay, such as hotels or other accommodations?
If you have some days after having visiting the winery, I would suggest to visit the nice historical small town of Castiglione di Sicilia. If you want to sleep, I would suggestion Donnacarmela, which is a small boutique hotel about 30 minutes from the vineyards. If you want to eat in a typical place near the vineyards, I would suggest Trattoria Cave Ox, a small, nice place with homemade cuisine and a great wine list. And La Cucina di Donnacaramela, the fine restaurant inside the hotel Donnacaramela, with a 500-label wine list.