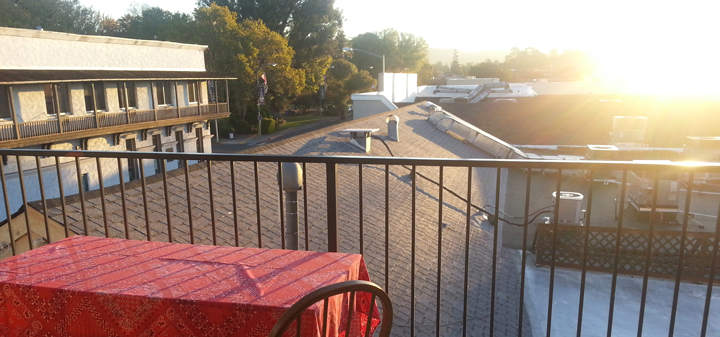 Editor's Note: Vardo in the Vineyard is a series following Amy Tsaykel's life as she resides in an RV parked atop a vineyard in Sonoma County.
"There are clearly advantages to scale, but they cap out... extra size just gets in the way." - Malcom Gladwell, author of David & Goliath: Underdogs, Misfits, and the Art of Battling Giants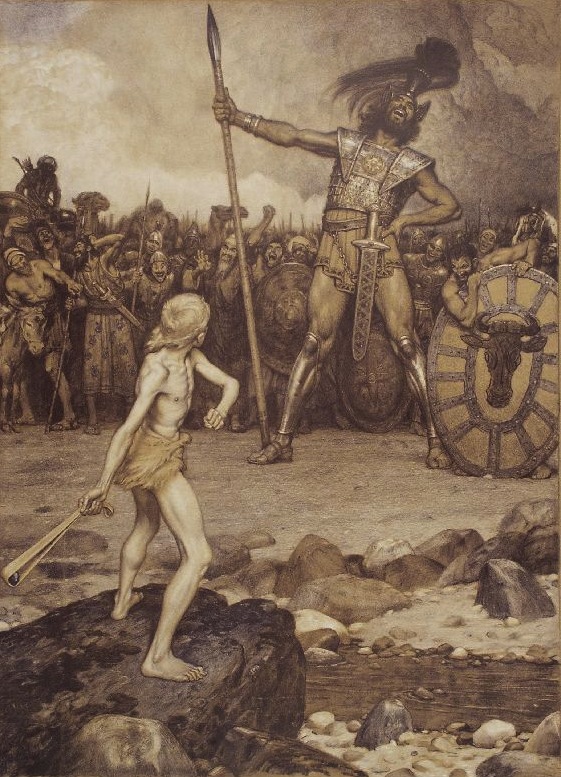 In a recent Goldilocks moment, I found a fit that's just right: a studio overlooking the Sonoma square that'll serve as my creative space. I'll keep the nearby trailer as sleeping quarters. But after eighteen months there, it's definitely time to grow.
Left: A battle of proportions where that of heart outweighed the corresponding physicalities. (Osmar Schindler)
Initially, I felt guilty allowing myself the pleasure of a larger space. Had I failed some kind of simplicity challenge? Am I greedy? Does size even matter?
I believe it does. Yet what makes for ideal size is highly variable. Those with less might learn to work better, while those with more seem to have greater impact.
"Tiny has become the new idolatry," says Jay Shafer, founder of iconic Tumbleweed Tiny Houses. Yet even Shafer readily acknowledges that one size does not fit all. According to the film Tiny: A Story About Living Small, Schaefer himself roosted in tiny houses for years before expanding to a larger home.
This "idolatry" certainly exists in the wine industry. Michael Terrein, former winemaker at Hanzell Vineyards in Sonoma, spoke to this trend in a 2006 article for Wines & Vines: "Our lives are inundated with information and choices … [and] in response we seek simplification. The singular artisan producer of wine is an oasis in what has become a hyper-capitalistic culture."
Terrein, now an independent producer, is correct for several reasons. Small businesses are generally better innovators than large corporations. "It's the small producers who show us not only what can be done, but what might be done—and done better," says Matt Kramer in Wine Spectator (January 2012).
Too, small wineries can more precisely control quality. From picking to sorting to punchdowns, work at small wineries is often done by hand. The result is a level of care that's impossible at larger companies.
Of course, small companies struggle to work as efficiently as large ones. And their reach is rarely as great. So are they better, after all?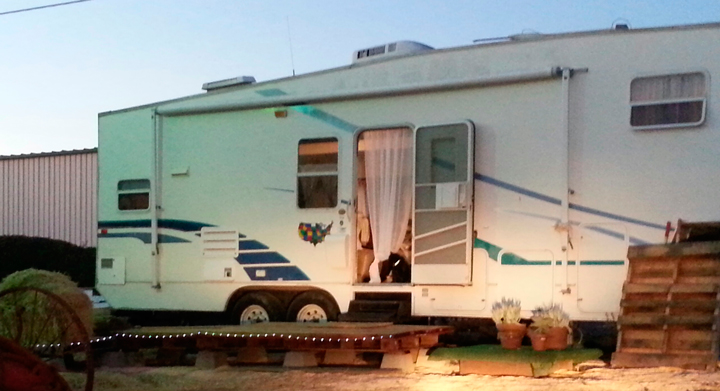 Big vs. Small: A Few Generalizations
Based on my time in the vardo — and my five-year employment with a boutique winery — I appreciate the concepts of innovation and quality. In my gypsy wagon, I've had to whip up a new storage solution every week. And the space is small, so I'm compelled to care for it and fill it with quality items close to my heart.
Mimi Zeiger, architectural critic and author of Tiny Houses, asks, "What are the inventive techniques that we can use to make small spaces really livable? In a lot of ways, those then can apply at any scale."
Similiarly, boutique wine growers and vintners experiment to find techniques that are later adapted by larger producers.
It makes sense that I wish to apply my own "inventive techniques" beyond the gypsy wagon. There, I've been plenty inspired, but need more space to process the experience. In my sweet new studio, I have a larger space to work and create, and (dare I hope) a greater potential for impact.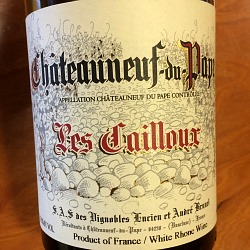 House Wine
Here's another place size matters: in your cellar. While we're accustomed to seeing standard 750 mL bottles on our table, sizes run the gamut. As a single woman (who is not, incidentally, a lush) I enjoy keeping half bottles in my cellar. It turns out that half bottles age nearly twice as quickly as their standard counterparts, so it helps to choose carefully. Last month at Backroom Wines in Napa, owner Dan Dawson poured me a taste of 2011 Les Callouix Chateauneuf du Pape, naming it as his favorite wine in the shop. Highly aromatic with impossibly silky mouthfeel and ripe red fruit, the wine emits lavender and allspice. Thanks to Dan for the recommendation.