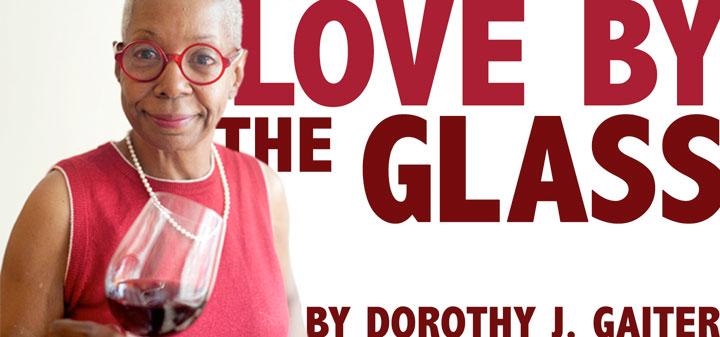 Sometimes the surest path to truly understanding something is to try to make it, to pour one's self into the nitty-gritty of its creation. Rajat Parr, widely considered one of the greatest sommeliers of our time, has been making wine for the past few years — and we're really glad he is. In 2010, Parr founded Sandhi Wines in Santa Barbara, California, with partners Sashi Moorman, a wunderkind winemaker, and Charles Banks, a visionary former managing partner of Napa cult wine Screaming Eagle and Jonata, a well-regarded, less stratospherically priced winery in Santa Barbara County's Santa Ynez Valley. Sandhi means "collaboration" in Sanskrit.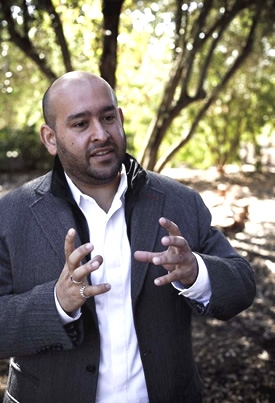 As director of the wine program at Chef Michael Mina's dynasty of 18 restaurants nationwide, Parr, 42, who grew up in Calcutta, had his pick of the world's wines to put on wine lists. But his heart has always been in Burgundy. So Sandhi, for which Parr and Moorman share winemaking duties, is dedicated to the two great grapes of Burgundy: Pinot Noir and Chardonnay.
Broadly speaking, Parr says there are two styles of Pinot Noir made in California. "There's the intense, richer, voluptuous kind and the pure, very clean wines of what I'd call finesse. It depends on where you want to be on the spectrum of flavors," he told me last week when I reached him by phone.
"About 95 percent or more are the bigger style and that's fine. But we've looked in a different direction," he continued. "There's no secret to it. It's just our backgrounds, the wines I loved in the beginning when I was a sommelier. I enjoy drinking crunchy wines with structure, texture and high acid. I'm not into bigger, jammier styles."
Sandhi's range of Chardonnays and Pinot Noirs is made from fruit sourced primarily from some new and some famous older vineyards in the windy, cold-climate, high-elevation Sta. Rita Hills appellation at the western end of the Santa Ynez Valley. Many of these vineyards have old, north-facing vines and enjoy cool winds and fog off the Pacific, perfect for Pinot Noir. They have clay and diatomaceous soils, which contain fossilized seashells that contribute to the wines' minerality and concentrate their flavors, Sandhi's website says.
Sandhi makes appellation wines; a Santa Barbara County Chardonnay, which is an uber blend from eight sites; pricier vineyard-designated wines; and an organic Amrita Pinot Noir that's only available at the tasting room. Amrita means "nectar of immortality" in Sanskrit.
John and I have had two different Sandhi Chardonnays (the Sanford & Benedict and Santa Barbara County, both 2012) that we discussed forever, but it was the 2012 Pinot Noir Sta. Rita Hills that we went back and purchased again.
All of the wines were clearly from the same hands: bright, lean, minerally and pure. They were intentional, steadfast in their fealty to the style, not one element overplayed, harmonious. We both thought that the Chardonnays were a bit too lean, although my last sip of the Sanford & Benedict, when it was room temperature, was more to my liking. I also wondered what it would have been like decanted.
The Pinot Noir was stunning before the first sip. It had a rose petal and raspberry nose. Heady stuff. We wrote in our notes: "Well-balanced, it has subtlety, an ease about it. If we had a master class and said 'this is what Pinot tastes like,' this is what we'd pour. It's got a little bit of everything but not too much of anything. We'd guess it was a Burgundy. Really impressive."
When I enthused about it, especially what a great value it was, Parr played down the winemaking.
"It's not like we created something new," he told me. "The region is very special. The vineyards we work with are very unique."
True, some of Sandhi's Chardonnay and Pinot grapes do come from the famous Sanford & Benedict vineyard, a now iconic spot that was identified by pioneer winemaker and geologist Richard Sanford and planted in 1971. This makes them the oldest Pinot Noir plantings in the county. In 2012, the Culinary Institute of America in Napa inducted Sanford into its Vintners Hall of Fame, the first vintner from Santa Barbara to be inducted. The CIA cited him as the "first winemaker to prove the potential for Pinot Noir in the chilly Sta. Rita Hills," and for his leading role in the creation of the Sta. Rita Hills AVA. More than half the fruit in the Sandhi Pinot we liked came from old vines in the Sanford & Benedict vineyard. Terlato owns the vineyard now.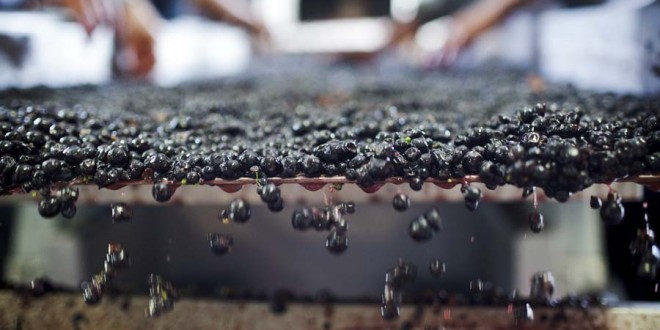 I interviewed Sanford a week after his induction because John and I were drinking an old wine made by him and his one-time partner Michael Benedict for Open That Bottle Night. He told me he'd been inspired to make Pinot Noir by a Volnay he'd had while serving in the Navy in Vietnam.
He also shared an amazing story of the night around 1977 when he poured Sanford & Benedict's legendary 1976 Pinot Noir for members of the exclusive California Club in Los Angeles. "I poured it and there was just silence. Then I heard this guy say, 'Son of a bitch,' and I was horrified. I thought they hated my wine. Then I learned it was a term of endearment. He had said, 'Son of a bitch, here's proof that they can make Burgundy in California.'"
Parr, known for being able to identify producers, vineyards and vintages by taste alone, didn't automatically focus on the Santa Rita Hills when he was scouting a location. "I did look around between 2004 and 2008," Parr told me. "I looked at Sonoma and Anderson Valley before settling on Sta. Rita Hills. I did my research and tried different things before settling down here in Santa Barbara." (He and Moorman own and make the wines of Domaine de la Côte, a winery that draws from six vineyards planted over 40 acres in the Sta. Rita Hills appellation. And Parr and Banks are partners in a négociant business, Maison L'Orée, in Burgundy.)
About balance. On just about every page of material about Parr and his wine endeavors — he and Moorman started out with a passion for food — you'll see the word "balance." It's even the underlying idea of Maison L'Orée's crest. It's a goal and has been something of a burden, too, for Parr. In 2011, he and a friend, Jasmine Hirsch, director of sales and marketing for her family's Hirsch Vineyards, got some friends together to taste some wines that they liked. An organization called In Pursuit of Balance grew out of that. While its website says it was created to "celebrate wineries striving to produce balanced Pinot Noir and Chardonnay in California," it immediately irritated a number of winemakers and critics, who basically asked, "Who put them in charge?"
The issue of unbalanced wines had been percolating among wine lovers way before IPOB. It's just that they put a spotlight on it. Still, some critics have pretended they don't know what balance means.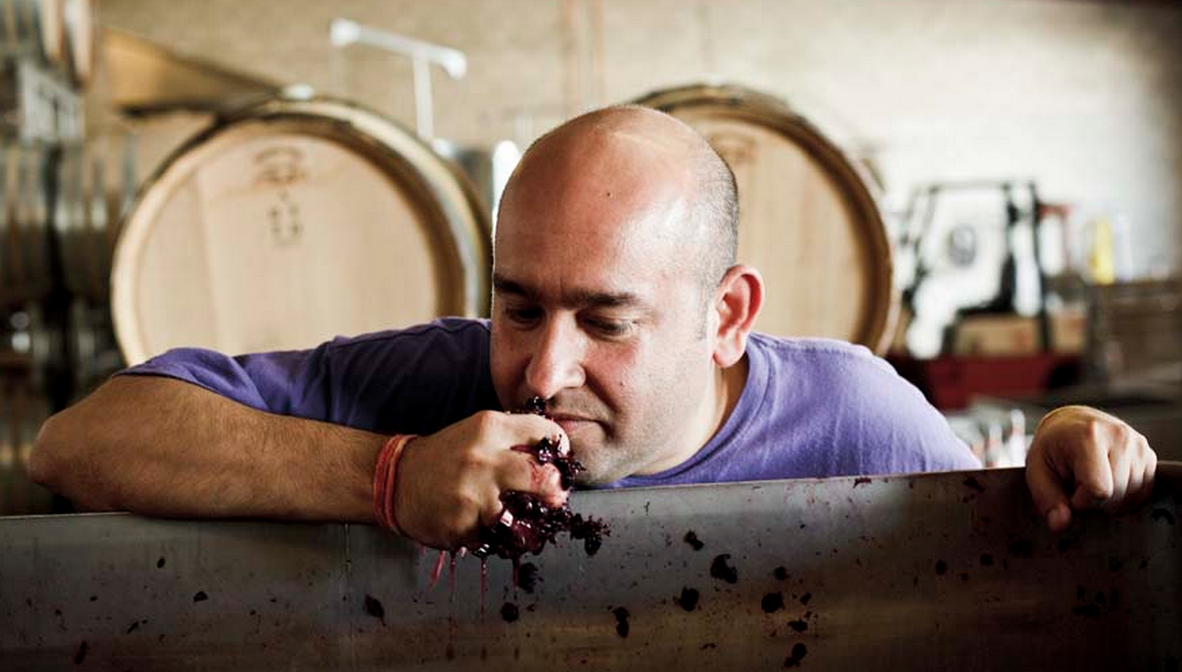 "It was an obvious word," Parr told me after mentioning Buddhism. "It started out as a small tasting and grew into a big fiasco. There's no movement. It's not supposed to be a competition."
IPOB has annual events now and they are packed, Parr says. "What we have in common is that we're looking for wines that are great on the table, a beverage for the table for family and friends that brings a little joy."
And of Sandhi? "We're lucky we found the right place to grow grapes and work with the right people," Parr says. "It's a blessing."
Dorothy J. Gaiter conceived and wrote The Wall Street Journal's wine column, "Tastings," from 1998 to 2010 with her husband, John Brecher. She has been tasting and studying wine since 1973. She has had a distinguished career in journalism as a reporter, editor, columnist, and editorial writer at The Miami Herald and The New York Times, as well as at The Journal.