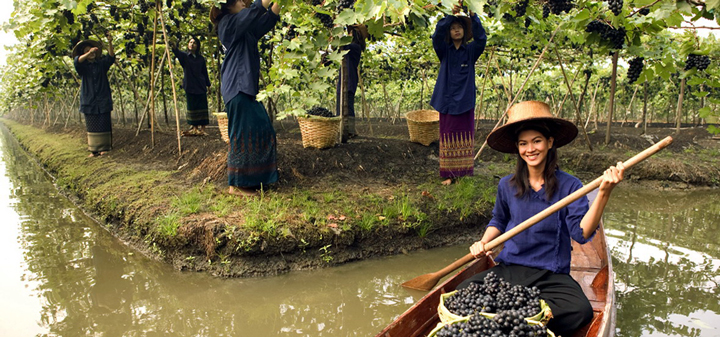 Editor's Note: Vardo in the Vineyard is a series following Amy Tsaykels life as she resides in an RV parked atop a vineyard in Sonoma County.
For many of us, a new year brings a new outlook. When that glittery ball plunged its way into 2015 a few weeks back, I vowed to rediscover beauty — to polish my lens, widen my eyes, and look for more good in the world, in my wine glass and far beyond. But how?
I used to be good at this: "beauty hunting" (as writer and yogi Jen Pastiloff calls it) was my thing. In college, I was a visual art major, and my trained eye carefully considered everything — from classic nudes to rotting compost heaps — for my canvas.
One professor liked to preach: "It's not what you do; it's how you do it."
Cast in a certain light, anything could be beautiful.
Back then, the only wine I knew was, predictably, Boone's Farm Strawberry Hill. But since I slugged the stuff on a remote mountaintop under a starry sky (my alma mater is in scenic Appalachia), even Boone's seemed to qualify as beautiful. Eye of the beholder, I suppose.
Now I perch on the deck of my sweet trailer home in Sonoma, and that same vast sky blankets me, though my wine cellar has notably improved. My teacher's words take on daily significance. Finding beauty in the trailer's aging pastel vinyl wallpaper or garish brass fixtures can be a challenge, but one I relish. Where is the intersection of the strange and the beautiful, anyway? I sip, and wonder.
Around the globe, wine is made in unlikely places, with unlikely techniques, and by unlikely people. Let's face it — some of this wine is just plain bad. Yet some is truly remarkable, forcing us to acknowledge beauty where we didn't know it could exist.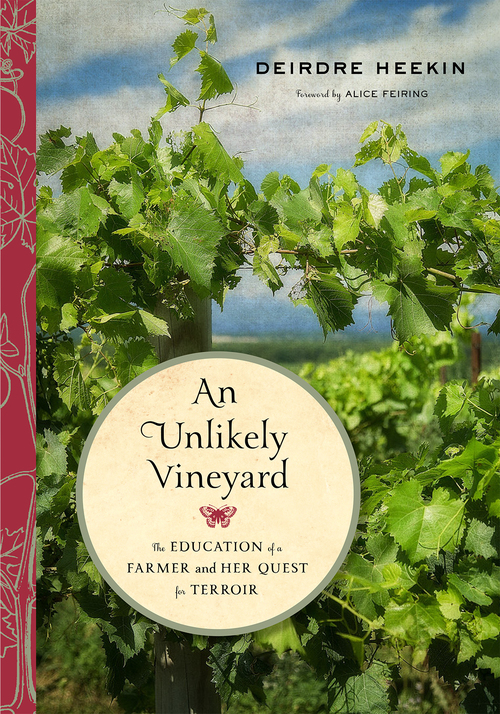 When it comes to strangely beautiful wines, vigneronne Deirdre Heekin wrote the book. An Unlikely Vineyard: The Education of a Farmer and Her Quest for Terroir tells of a quest to make wine in the relatively unchartered territory of Vermont. Along with husband Caleb Barber, Heekin runs the acclaimed restaurant Osteria Pane e Salute. In 2011, the duo launched the wine label La Garagista, growing such rare varieties as Marquette, Frontenac, and St. Croix.
Despite the odds (that winter temperatures can dip to 30 below zero, that the soil is a dense and stubborn clay), La Garagista produces wines that are widely praised. In fact, they've earned ringing endorsements from the likes of critic Eric Asimov, sommelier Pascaline Lepeltier, and importer Terry Theise. In a 2013 interview with Meg Houston Maker, Heekin emphasizes that she makes her wines with minimal intervention: "All wild yeast, no de-acidification, no chaptalization, no funny business... nothing."
Unmistakably, hers are natural wines. Natural. Could accepting what is, without trying to change it, lead us directly to beauty? Noted. What else, then?
Thousands of miles away in Thailand, on the fertile shores of the Gulf of Siam, humidity is sweltering and rainy seasons threaten. Nevertheless there are hundreds of acres dedicated to grapes — mostly Syrah and Chenin Blanc, but also traditional White Malaga and Red Pok Dum. Truly unusual are "floating vineyards," which are really more like little islands. To tend and harvest, workers must navigate canals in gondolas. During monsoon season, they must also bastion the floating vineyards. In keeping with the centuries-old Buddhist agricultural calendar, there are two painstaking annual harvest seasons.
Such extreme circumstances makes "natural wine" nearly impossible. Siam Winery is the largest and most acclaimed winery in the Thailand. Fans include King Gustaf and Queen Sofia of Sweden, as well as Robert Parker. In an interview with Decanter magazine, Monsoon Valley winemaker Kathrin Puff says that in tropical climates, "terroir becomes more complicated… you have to work harder…to balance problems out."
I have admittedly never had the experience of sampling wines from the Gulf of Siam. Yet in reading their stories, I am inspired, thinking: Yes, hard work is beautiful.
A continent away in Lebanon is the legendary Chateau Musar. For 85 years, Chateau Musar has produced some of the most exciting Bordeaux-style wines in history, from their location in the sun-splashed Beqaa Valley near Beirut. (Grape Collective contributor Jameson Fink wrote an excellent story on Chateau Musar last spring.) Miraculously, the winery continues to function against a backdrop of violent war and upheaval. Harvest preparations have been delayed for fear of Hezbollah. Grape trucks en route to crush may encounter mines or tanks. And winemakers must regularly retreat into their bunkers. Yet somehow, the wines are extraordinary.
What can be learned about unlikely beauty from Chateau Musar? Far be it from me, couched in the comfort of my relatively stable and nonviolent world, to speculate. But, perhaps, sometimes beauty requires risk.
Spinning the globe and considering these wines, I am struck by the fact that there is no one definition of beauty. When we seek it everywhere, we find it everywhere: in low alcohol, cool climate wines; in higher alcohol, tropical wines; in wines that shouldn't exist at all. It's not what you do, it's how you do it.
With this idea, my seemingly clear lens on the world becomes more like a prism, throwing dappled light across dark preconceptions. It's a bright new year.