Chateau Fonchereau is situated 15 km to the east of Bordeaux, and consists of 50 hectares: 30 hectares of vines in one piece, and 20 hectares of woods and meadows. The vineyard is composed of 60% Merlot, 20% Cabernet Sauvignon and 20% Cabernet Franc for the red vines, and Sémillon for the white vines.
It has had many French nobility as owners, and since 2006 is the only Mexican owned Chateau in Bordeaux. We speak to co-owner and the Estate's Director, Alfredo Ruiz.
Christopher Barnes: Alfredo, can you give us a little bit of background on the estate.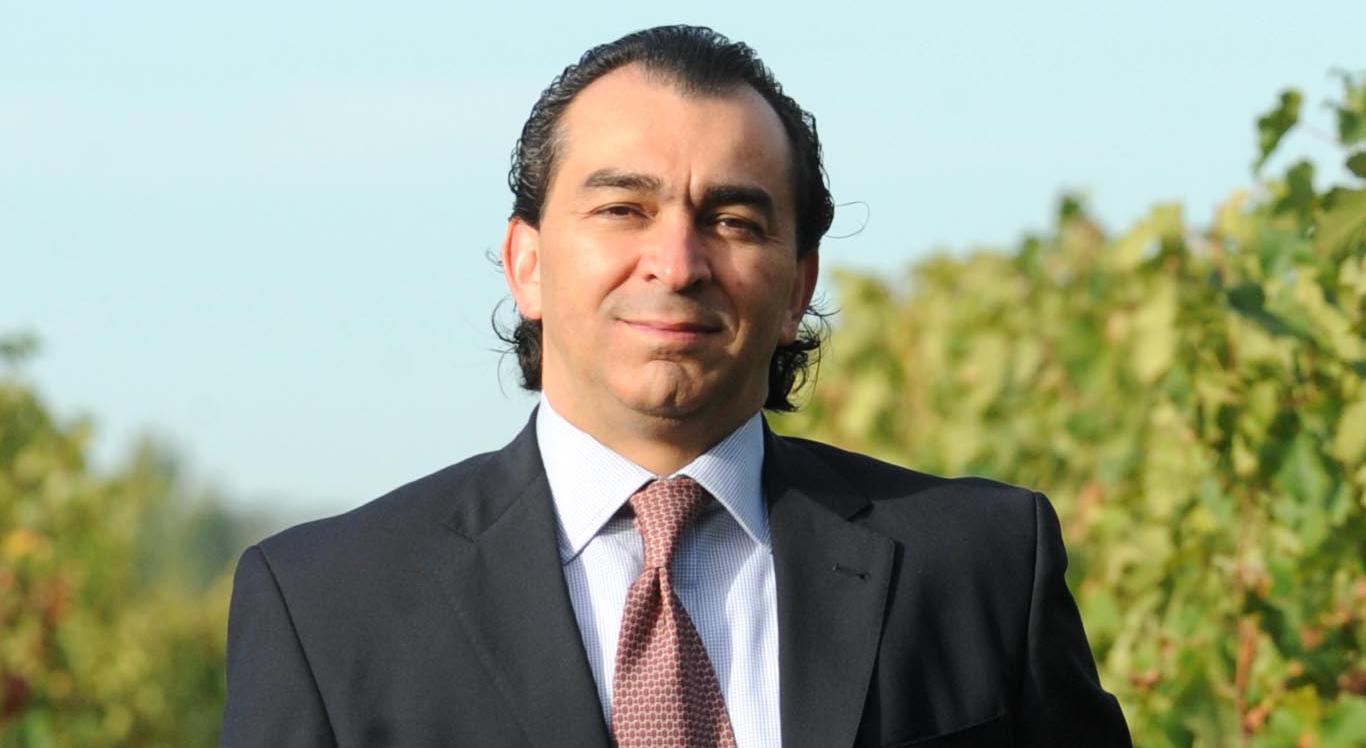 Alfredo Ruiz: Chateau Fonchereau is a fifty-two hectares property, which started to produce wine in the fifteenth century. The house where I live, which is the chateau, is the image on the label of our wine. It was built in the sixteenth century, which means that America wasn't yet discovered. Mexico didn't exist. The United States didn't exist, and there was tradition here in this land.
We are 15 minutes from downtown Bordeaux, from Saint Emilion, from the train station, and from the airport of Bordeaux. So, our vineyard has a nice location because you can come to stay with us and go visit Saint Emilion and the surrounding areas. You can get here easily from Bordeaux as we are very near the city of Bordeaux. It's only a 15 minute drive.
Tell us about how the winery became the only Mexican owned winery in Bordeaux.
Well, in fact, I worked all my life in the Mexican government until another political party came in. So I had to find other things to do in life, and, obviously, a way to raise funds. So, I went on vacation to Europe, and I came to France. We visited the vineyard because friends of mine in Mexico were close friends with the previous owners. I invited two friends that spoke to one of the owners on the phone, and we bought the vineyard in 2006. We didn't know many things about wine, but we had a great passion for wine. We had never produced wines before. I had to learn everything here. We put the production together, we signed it and we came in. Since then, I've been the director of the vineyard.
I like this property, it's a very nice place. We have several hills that allow the water to come out naturally.
Who are your Mexican partners in the estate?
The Fernandez brothers.
What did they do before going into the wine business?
They worked in media, and they are estate developers also. They continue to do that.
Before you went into the wine business, you were working for the Mexican government. Tell us about that.
I essentially worked across three different ministries. Secretary, as you would say in America, which was Finance Minister, budget. The second one was Foreign Affairs, which is the Department of State for you. The last position I had was Economy where I was responsible for the administration of Profeco, a very important organization in Mexico that protects consumers. Profeco is another contribution from Mexico to the rest of the world, because we are the first country to institute a system that protects consumers.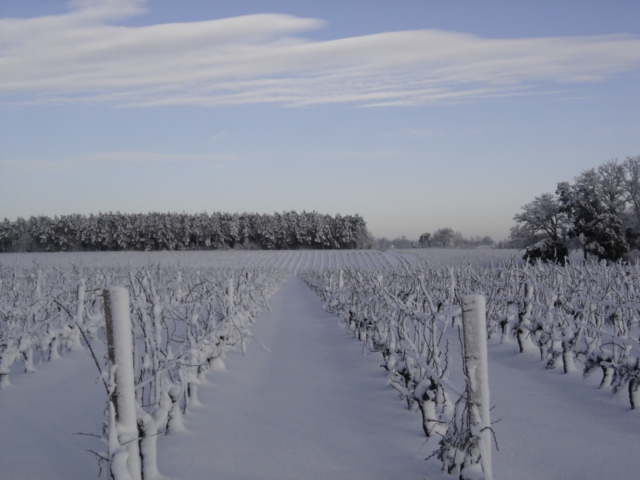 Were you associated with a particular party? Were you associated with the PRI or the PRN?
I was associated with the PRI, the political party of my family, my grandfather, my father, and my mother. It was tradition of my family and I respect traditions. My grandfather, my mother, and my father were elected for this political group. I respect that.
When you worked with the Fernandez brothers to buy the estate in Bordeaux you really had no experience in the wine business, is that correct?
That's true.
How did you go and learn everything? How did you get up to speed quickly?
You have to have the will to do it. It is the first thing you need to have, for whatever activity in the world you're into. The most important tables and restaurants here in Bordeaux and in Paris, carry our wines. How did I do that? I only came to Bordeaux with my wine that I have in my hand. I spoke to the owner and I offered our wine and to split the price. Since then we've been working with many veterans here, it's the same thing.
I learn everything from everybody. This is a company, I have a team. There are people that have been working here for a while. We have changed people, yes, it's true. They are professionals, they've been to many places, to many parts of the world. They have been helping me since 2006.
Learning wine and producing wine is an art. It's really an expression. It's a complicated thing, and it's a very passionate thing. The first thing that we have is passion for wine.

Alfredo, tell us a little bit about the winemaking. Who is your winemaker?
Athanase Fakorellis who is a Greek guy. He's a close friend. We have one hectare of very old vines here. White, which is white Bordeaux, and only one grape, Sémillion. This is the grape that produces, or it is essentially used to produce sweet wines. I am conscious of the importance of having very old vines, century old vines. The old vines that the property has is an important thing. I study how we can produce from those grapes a great wine in Bordeaux and in France that could be an exceptional thing all over France and all over the Bordeaux du le, the region of Bordeaux.
Athanase Fakorellis is a specialist in white wines, which is a rare thing in Bordeaux. I started working on how we could produce a very important white wine here in Bordeaux, which is the wine that we produce everyday. That's why Fakorellis came to us. He's helping out with the wine. He's helping us with the white, but he's also helping us with the red wine.
Is that your full time winemaker or your consulting winemaker?
He is my consulting winemaker. I have a local winemaker here which works with us full time. Very responsible. We started in the French technique.
Tell us, how much wine are you making right now?
360,000 bottles a year. We are very proud of the wine we are making.
How many different types of wine does that constitute?
Three different kinds. The red one, we sometimes produce in two different labels, a first label and a second label. The white one that we just spoke of, and the rosé which is a very pleasant project. This is my little toy. We were one of the first to produce a rosé. It's not an intense color that Bordeaux wines and rosé wine had before. Most people think that the white wines are in Bourgogne, the red ones in Bordeaux, and the rosé in the south of France. I don't think that's true, so we have three wines with different colors, and I am very pleased.
What kind of changes have you made to the estate since you took it over in 2006?
Nothing changed. This is a historical place that needs to be respected. Time has passed here and has proven how things should be done. There is this fashionable style of producing wine of concentration. Many people have been working on that because in the States you have a very important market. It seems that because these wines are very concentrated and have been selling a lot, their prices have risen. I think that the wines that Bordeaux produces are some of the greatest wines in the world. We try to respect the way that these wines have been produced for hundreds of years.
We have new markets. We have new customers in 16 countries all over the world. We offer our wines differently. First thing in particular is that we are Mexicans. The foreign investments in France and in Bordeaux are frequent. In Bordeaux all the nationalities exist in the wine business. Last year many Chinese people came to buy vineyards here as well as in the United States; I think many of them are in Napa also. We don't change things. We respect the traditions and that shows in our wines.
Tell us about the different grapes. You said that you're using Sémillon for the white. What are the different grapes that you're using for the red wines?
We are using three. We put three different grapes in the same bottle. It saves in energy which I think is tremendous. With the daily assemblage, we mix the way that we think the wine needs to be mixed, using three different grapes. We use mostly Merlot in our wines as probably 75-80% of the blend, and then the difference comes from Cabernet Franc and Cabernet Sauvignon. The mixed blend of those three grapes is what produces our red wine.
How old are those vines?
Those vines are probably between 35 and 45 years old and are all over the property in different parcels.
Tell us a little bit about Mexican wine in general. What is your opinion of Mexican wine?
Oh, this is a very tough question because I appreciate all the producers in Mexico. I respect all the producers in Mexico. As a French producer, the first thing I will say is they're just starting. I'm very glad about what they have been doing and what they are doing. They have raised very nice prices on the bottles, which is a great success. I think they will do even better than that. I think because it's a very nice place to visit, this will help all the producers. It is near San Diego, near the border. Mexican wines will perform better in the future I think.
It's interesting that you and your partners that are interested in wine, decided to buy in France rather than create an estate in Mexico, such as a lot of wealthy Mexicans have done. What was the thinking behind that?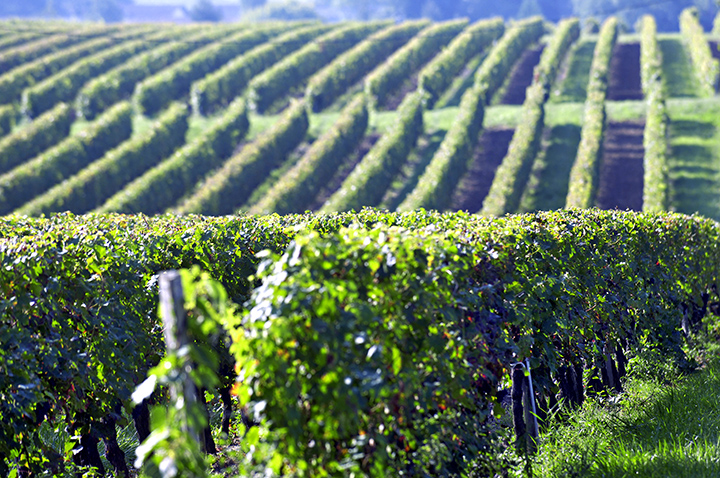 There are different reasons for our decision. Very different reasons. First one, is that some of the best wines in the world are produced here. Second, for me particularly, is that France as a country has given me important things. I like the French way of life, even if it's a really complicated country, that's why I asked Fernandez to join me in this project and not in another estate in Argentina, Chile or even in the United States. Mexico is just starting to produce wine. We wanted to have a company that could really have a long term production and a long history. We'll see how the Mexican companies, the Mexican wine producers will evolve in time. In some places they have trouble with the water, in some places they have trouble with other issues. I expect that they will figure all those problems out. I really think that it will happen like that.