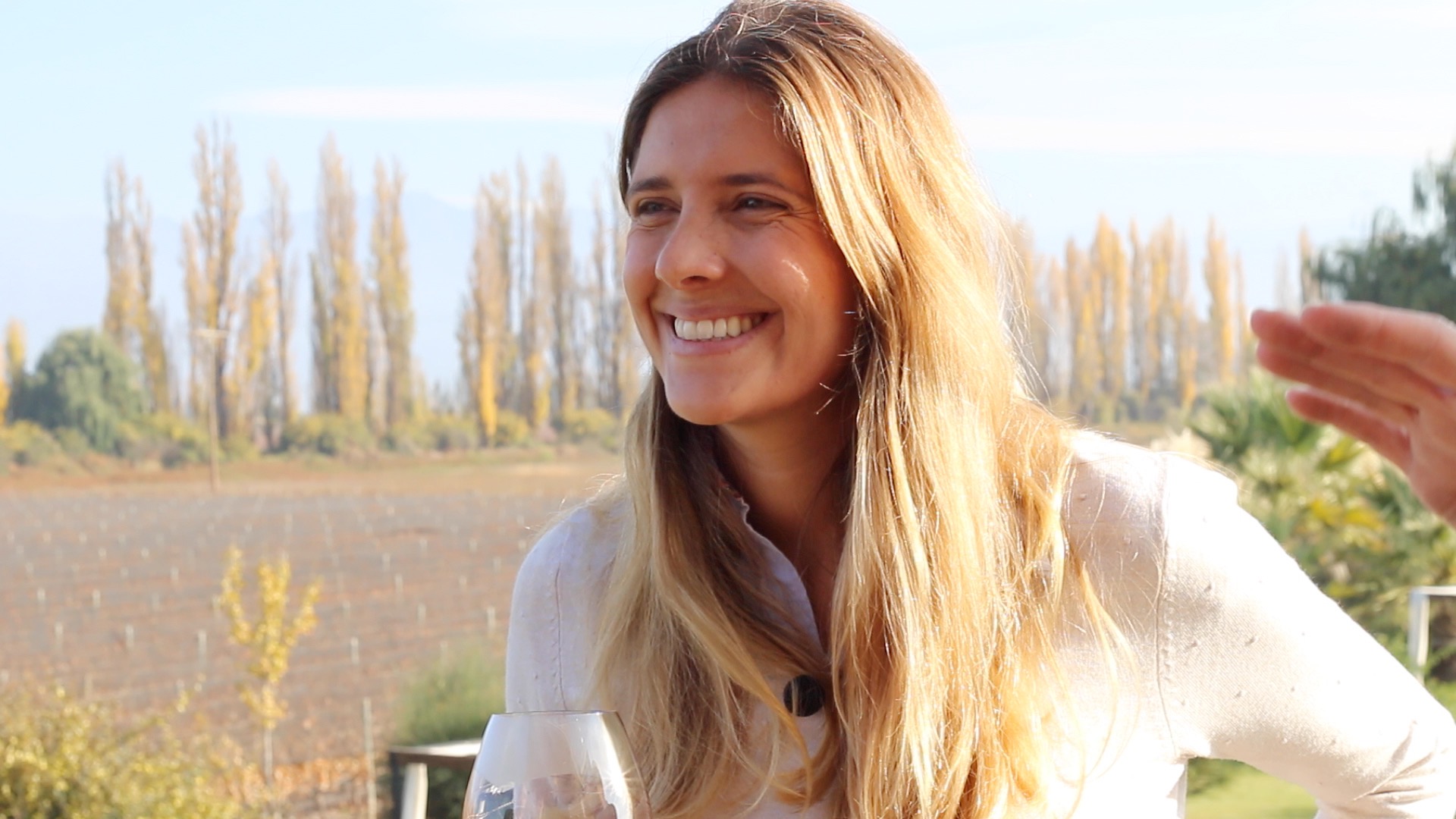 Susana Balbo has played an important part in establishing Malbec as the international commercial hit. She is one of Argentina's great entrepreneurial stories. In 1981 she became the first woman in Argentina to receive a degree in enology. Before launching her own company she worked in Cafayate, Salta province at Michel Torino winery where she helped to put the Torrontés varietal on the map. Afterwards she worked at many well-regarded wineries including Catena Zapata and consulted internationally in Spain, Chile, Italy, Brazil, Australia, and California.
After a first failed attempt to start the Lovaglio Balbo Winery in 1990 (which closed in 1994), she bounced back in 1999 when she launched Dominio del Plata which includes the brands Ben Marco and Crios as well as the Susana Balbo label. What is incredible about the business is that it is entirely export-focused, which in Argentina, a country with extremely high per capita wine consumption, is unusual. More than just creating good wine Balbo has proved masterful at building brands. The company ethos is to spend four times on marketing what is spent on the core capital expenses of the winery.
Her children, José, a U.C. Davis trained winemaker, and her daughter Ana (below photo) decided to go on with the family tradition and join the Susana Balbo Wines team.
We talk to Ana Balbo about the family business and building an export-focused brand.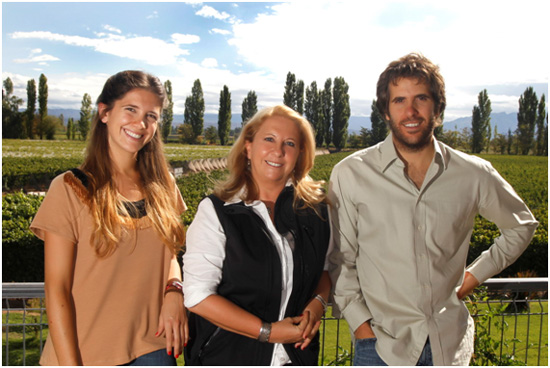 Christopher Barnes: Ana, tell us about how your mother started this winery.
Ana Balbo: My mother started this winery in 1999. Actually, she began the business, the company in 1999 after the closure of her previous winery in 1994. She realized that she needed to build the business first, the actual winery—the building, the tanks, everything. In 1999, she began with two people and an office. She actually made wine in other wineries, renting a tank, and working for other people. Then she rented a little winery. After that, in 2001, she began building the Dominio del Plata, the winery we own today, completing it in 2002.
My mother graduated from Don Bosco University here in Mendoza in 1991, and became the first female winemaker. It was quite difficult for her back then, because this is an industry, and still kind of is, dominated by men. Argentina is quite a traditional country; the division between women and men is still really traditional. Back then, she tried to find a job here in Mendoza as a winemaker but she couldn't. She was only offered a job as a lab assistant. She then made her way to Salta in the extreme north of Argentina.
I don't know if they are less traditional there, or because it's quite the challenge to go and live in Cafayate, a small town in northern Argentina. She lived there for 10 years. When she moved there she was the lowest paid winemaker of the valley, and in a couple of years, she became the highest paid winemaker of the valley. as a result of her hard work, her dedication, and the new ideas and techniques she brought to winemaking. That's how she began crafting Torrontés more than 30 years ago, and changed for us, and for Argentina.This is our flagship white variety.
Back then no one saw Torrontés' potential. A lot of producers just treated Torrontés as a table grape, and no one saw the international potential of its elegant style. My mother realized that through a careful process, she could take the bitterness through a turn test. Though it is quite aromatic it got really bitter in the mouth.
Then after spoiling many liters of Torrontés, she came up with the idea of using some enzymes she learned about at university that were used for apple juice. She used them in Torrontés and she achieved a quite balanced and elegant wine. Her peers said, "Oh, Susana, what have you done? This is an elegant, feminine wine! This is not the Torrontés we're used to."
It's quite a thing to build a business and then fail at it and have the courage to get back on the horse and try again. How did she have the fortitude to try again?
I think it's a matter of character. She's really an entrepreneur and she is persistent—going forward, trying again, doing new things. I think the second time around, she realized she has learned a lot. Experience gave her the courage and the confidence to start again. Also, because she's quite independent and she needed to run her own business.
In terms of the failure of the first business and the success of the second business, what changed? What lessons did she learn that translated into making this business a success?
I think back then she learned that the first business was focused on the Argentina market. The Argentina market is really tricky. It's not as confident and it's difficult to get paid. It's difficult to trust people sometimes. Her second project, our winery at the moment, it's 98% focused on export. The second thing she learned was that for every dollar she put in capitol, the building, the tanks, in everything, she needed four dollars to build her market. You cannot put all your savings, or all your money in, because it's really difficult to get credit here in Argentina. She didn't have a big investor behind her to help her. She had to be really efficient in how she spent her money.
She realized that she had to build a market first. She had to have demand for her wines first, and then build her company. That's how she did it. She began building the business, building demand, selling, promoting, traveling as much as she could. Then she was able to build the company. It's also a mixture between being a really capable entrepreneur and sometimes, you also have to have luck.
When my mother began in 2001 in Argentina, we had what was called a "Corralito." El Corralito was the informal name of an economic crisis in 2001, and the government froze all bank accounts.
She was advised by someone with connections that the Corralito was about to happen. She had some savings from the sale of her previous company, her first winery. She had to sell for less than she anticipated. She told her bank manager to wire her money out, before that happened. When the Corralito occurred, she realized that her order was held up and that the money was still there, so she told the bank manager, "You have to do something because you promised, and I instructed you three months in advance to take my money out."
He said, "The only way I can give you your money is if you start spending." In 2001, Argentina was facing one of the worst crisis ever and she was building this winery because she had to spend money, so she started buying equipment, just to be able to access her money. She was poor back then. After 2001, Argentina had a big devaluation, and that was the big jump that enabled this company to grow, because the working capitol multiplied. The elevation happened like four times back then. That's how the business was able to grow— so sometimes you need a bit of luck too!
When you started, you were producing about 3,000 cases and now you're producing more than 200,000 cases. Is that correct?
Exactly.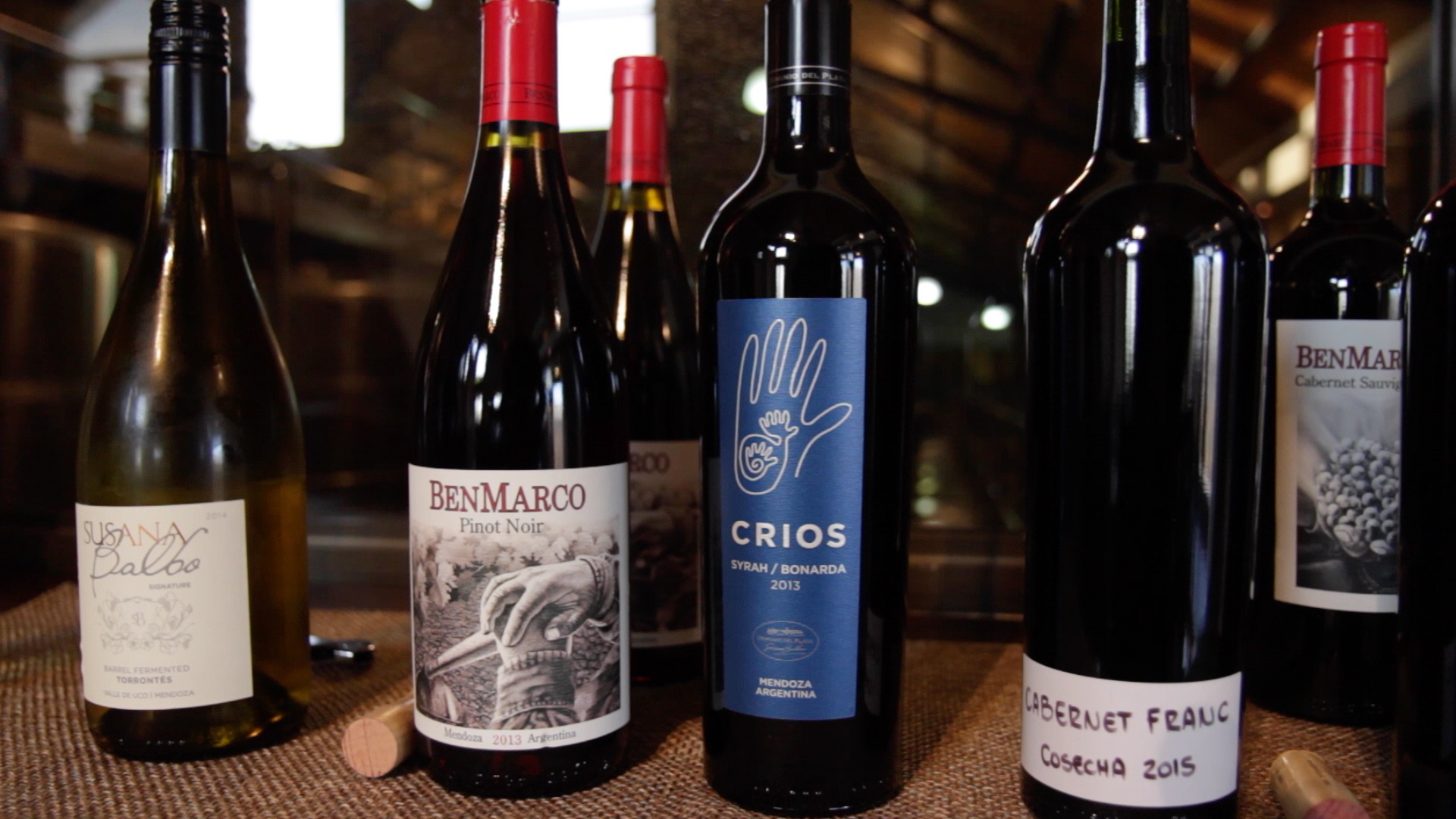 How did that transition occur? That's pretty significant growth.
I don't know if it is luck, or perhaps the word is timing. When my mother started exporting from Argentina, there was not a favorite wine yet, but with her peers, other colleagues, other big wineries, they started building the category and she was part of the movement back then, 10 years ago when Argentina made a reputation for itself in the export market. I think she had great timing to start exporting. The demand for Argentina was growing rapidly, and obviously the quality of the wine was there to help to combine that growth. I think that's how it happened.
Then it's also a lot of hard work. Nothing happened from scratch. My mother travels. She still travels many days a year. We have 36 open markets, and every single one of them was opened by her— traveling, being present, working really hard.
In terms of the winery, how have things changed since you started? What sort of innovations have you embraced?
I think a lot of things have changed. We are a winery that is really open to change and really, really open to innovation. We have changed the way we work, we have gotten better, we have grown, we have built places to work more comfortably, we have invested in what we needed to make the best quality wines. Then what I consider is personally most important, is the team. My mother is a really great team builder. We have a great team here, a lot of young people, really professional and really committed to the winery. We know that good people are expensive, we don't mind. At the moment, we have a really professional company even though we are a medium-sized, family business, this is a really professional company with really good professionals.
Our general manager, Edgardo del Popolo is excellent. He's one of the finest viticulturists in Argentina. He has worked with big companies. He has a background in professional companies. Our winemakers, our CFO, we have built quite a structure despite being small, medium sized, but we like things well done. I think that's one of our biggest changes. That also reflects my mother's spirit because she doesn't hesitate to hire someone that complements her skills. She's really good at some things, she is really an entrepreneur, but she's not an organized person. She's an entrepreneur. She's not afraid of hiring when things need to get done.
Ana, how has the winemaking changed over the years?
I think one of the most important advantages we have, is that we have really well-qualified people traveling around. We have my mother, a winemaker, we have Eddie, a viticulturist and a winemaker, and my brother, who is also a winemaker and graduated from Davis. They're also in the market. We are able to make changes here really fast. When we see that trends are changing in the marketplace, and we see that consumers are asking for something different, this is a family business, there is no bureaucracy here, so they come back and say, "We have to do this, we have to change this."
I think winemaking has changed so far. We have a really consistent style of wines. We are really focused on quality and making wines that are enjoyed by consumers, that's our main aim. We don't want to get into extremes.
However, we are very focused on research, we travel a lot. For example, we travel to Australia to a highly technical conference that is held every three years. We travel to other wineries, to other regions to learn, and then on the other hand, we have been changing and investigating the sourcing of our grapes. At the moment, less harvest. The grapes are high quality sourcing grapes and they are really high quality grapes for wines and we put those grapes into Crios. Crios is a $15 retail wine. We don't mind doing that because we know that the best marketing is the quality in the bottle.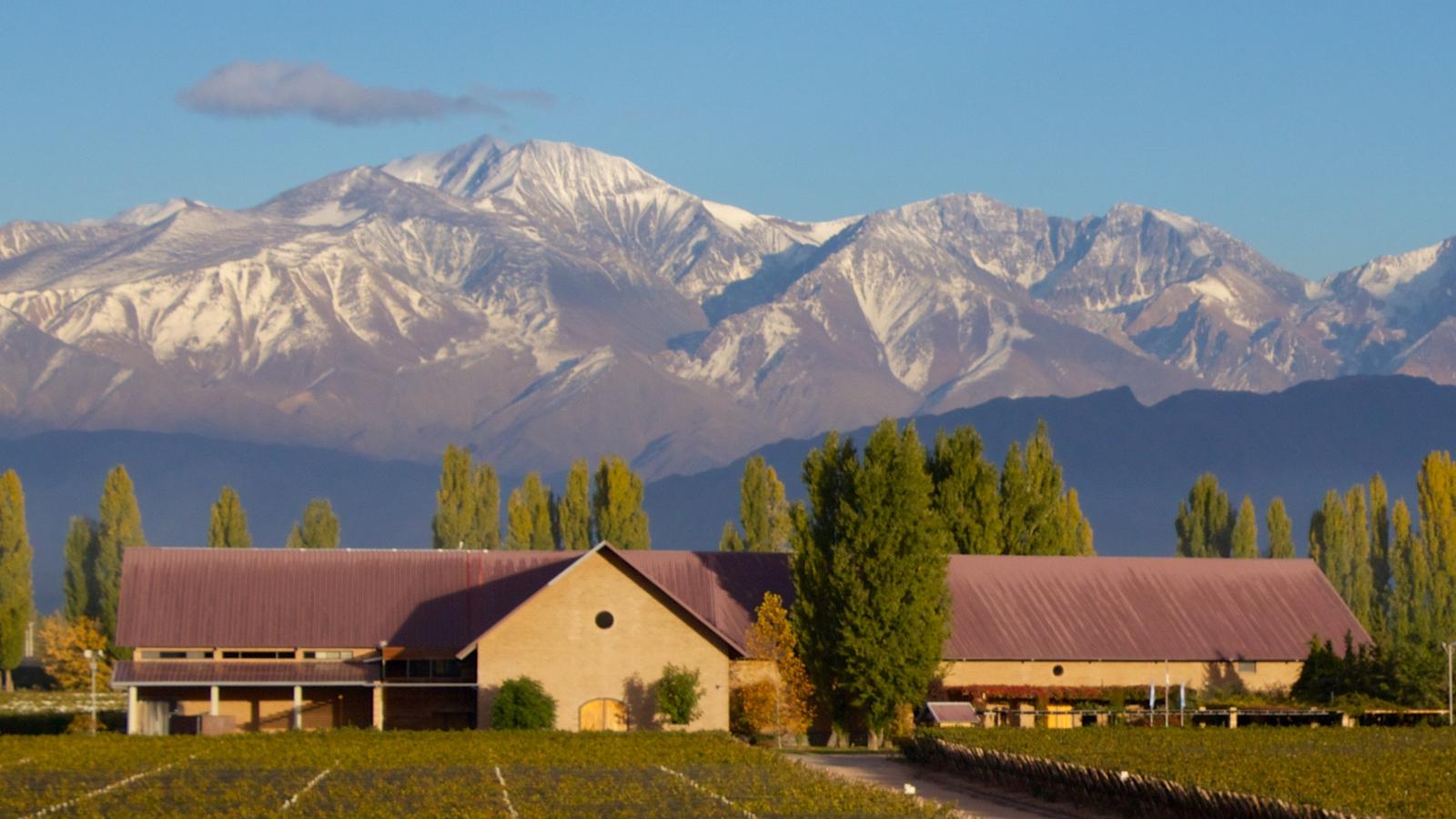 There seems to be a movement away from over extracted high alcohol Malbecs to wines that have more balance, a little bit more acidity, more structure.
Yes, that change has happened and is happening for sure. I think Argentina wants to move away from really high concentrated wines, or really oaky wines, to wines that better express our terroir, and our sourcing, our land, and our country as a grape growing region. We are trying to produce wines that reflect the place we are coming from, and they express better, it's more about the fruit. It's more about what the soil can produce.
Fortunately, perhaps in a couple of years, because it will be a big job - in Argentina and Mendoza in particular - it's still not a well defined area, like other regions.Some of them are already defined, but some of them aren't. At the moment, the law is not in place that would enable us to put the region on the front of the label, but we are moving forward. I think most of the wineries are aligned. Maybe in a couple of years? If there is a lot here in Argentina, in this region, we think, "Oh what's next, Malbec?"
Honestly, in my opinion, there are a lot of consumers that haven't even tried Malbec yet. I think there is a lot of work to be done there, but if we say what's next after Malbec, maybe Malbec! We cannot talk about Cabernet Franc as there are only 600 acres planted in Argentina through the sources of Malbec (more than 40,000 acres) that we have. What we can talk about is that Malbec from one terroir is not quite the same as Malbec from another terroir, and not quite the same as Malbec from Vista Flores. Maybe if you have three glasses of wine crafted from those regions, you can honestly notice the difference. I think we are working toward teaching and to showing consumers that we have real differences to reveal.