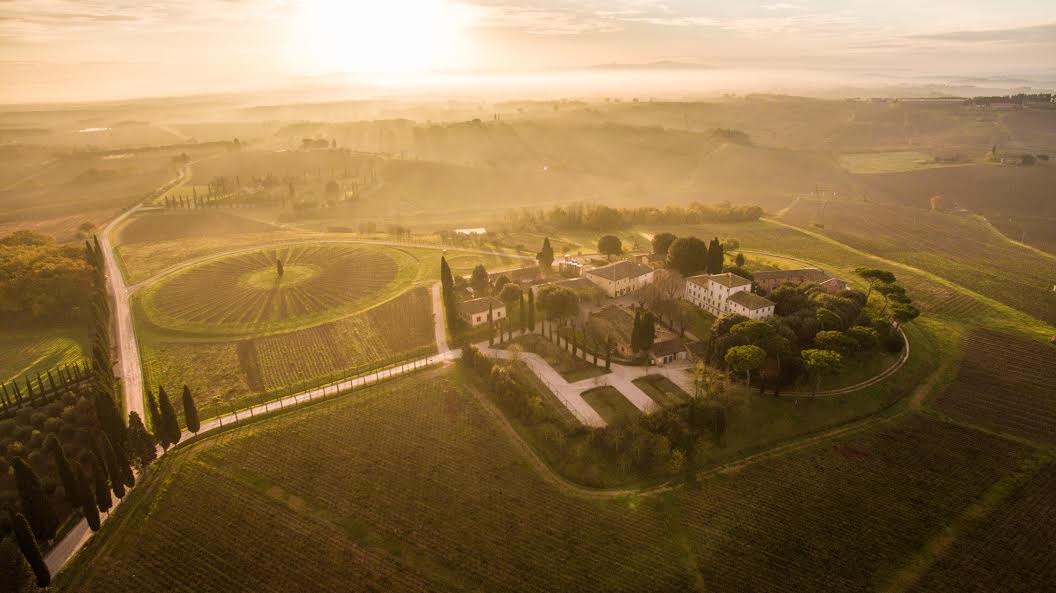 Nine years ago, Adriano Zago, an agronomist based in Tuscany, received a phone call from Belgian heiress and ex-lawyer Virginie Saverys. She had just acquired Avignonesi, a historic winery in the Montepulciano DOCG, Italy's first and oldest red wine appellation. As an avid vegetable gardener and proponent of organic farming, Virginie was dismayed by the estate's soils which had become lifeless from years of exposure to chemicals. She told Adriano about her vision of transforming the entire estate to biodynamics.
"Can we do it?" she wanted to know. Nine years later, the answer is clear, and her dream has become a reality.
Grape Collective sat down with Adriano to learn more about how this centuries-old winery is taking care of its land and producing some pretty amazing wine.
Lisa Denning: Tell me about your background and how you got into wine.
Adriano Zago: I have been passionate about plants since I was very young. The forms, color and behavior of all plants opened my eyes into a sort of magical world. It all made sense to me and I started to study agriculture, viticulture and oenology in college and then at the University of Padova.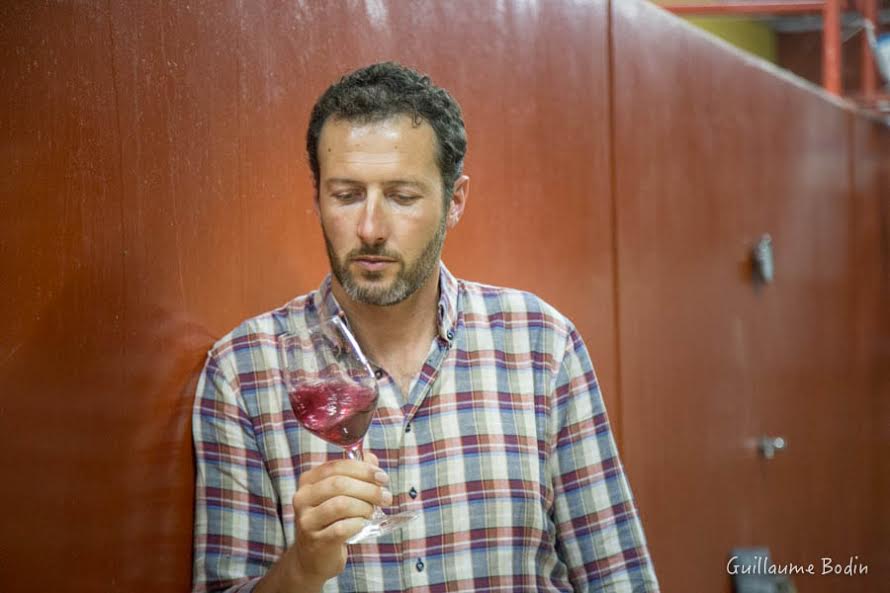 An agronomist's specialty is how to grow something and I specialize in vines. The vine took a special place for me of all the plants because I had never found so much culture and tradition linked to a single plant. The vine, and then wine, is for me a special opportunity to work and study plants and human beings at the same time. In Italy, and in a good part of Europe, the evolution of man is superimposable with the history of wine.
(Photo at right: Adriano Zago)
I finished my studies and got my degree in Montpellier, France. I then discovered and studied biodynamics around the world, especially in France, New Zealand and India where I lived after graduation. There weren't many biodynamic wineries in Italy and I became passionate about biodynamic farming. The challenge is to integrate the vision of biodynamics in all scientific and classical knowledge. I think my challenge was to be able to integrate everything about making good wine with biodynamic preparations in the concept of farming.
What is your role at Avignonesi?
I'm a consultant for all biodynamic activities and agronomy since the beginning of Virginie's history at Avignonesi.
Can you give me a brief history of the estate before Virginie?
I didn't meet the previous owner and, honestly, I didn't like the wine or the way in which they managed soils, vines and people. More politely, I can tell you that Avignonesi was one of the most important brands in Tuscany, and it contributed particularly to the prestige of the Montepulciano appellation.
(Photo below: Virginie Saverys)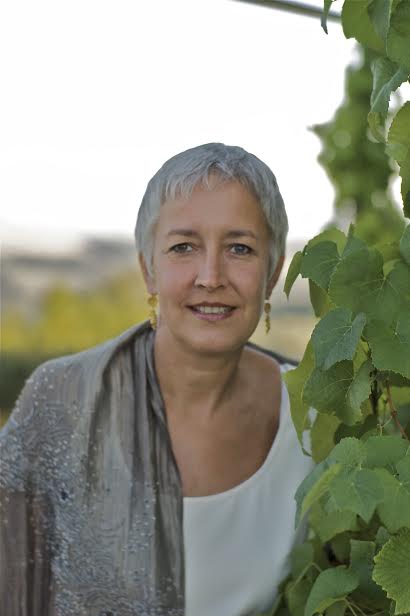 Was Virginie in the wine business beforehand?
She was in a family shipping business, the largest in the world. She had been practicing law and she decided to take a two-year class at the University of Bordeaux in order to learn how to make wine and then she moved to Tuscany to really be a part of the Avignonesi team. She has lunch with the workers and spends time with me in the vineyards and on the jeep. She wants to a part of everything!
Tell us about the transition to biodynamics at Avignonesi.
From the beginning, Avignonesi was a really conventional, traditional farm, but when Virginie purchased the estate in 2009, she decided to change everything to biodynamics. She called me and said, "Can we?" I said, "I don't know but we can try." For Virginie and I and the team, the first thought was biodynamics and increasing the amount of Sangiovese. We wanted to make our Vino di Nobile using only Sangiovese. The legal requirement is a minimum of 70%, and most people blend. The other producers were annoyed that she made the standard higher than before when she decided to make it 100% Sangiovese.
We eliminated all the poison from herbicides and insecticides. We started to take care with many new techniques to create new life and began growing other crops. The soil was pretty dead, and we wanted to put new life into it by working with organic material.
We also started to convert the land to more Sangiovese by grafting and planting new vineyards, and Virginie kept purchasing new vineyards of Sangiovese because there wasn't much new Sangiovese available on the estate at the time, and one of the decisions was to just use our own. We are the only ones doing that. It was quite hard to find nice vineyards that were well-located.
Another focus was to build a new team. At the time, it was a traditional, small old team, and when Virginie came in, there was resistance and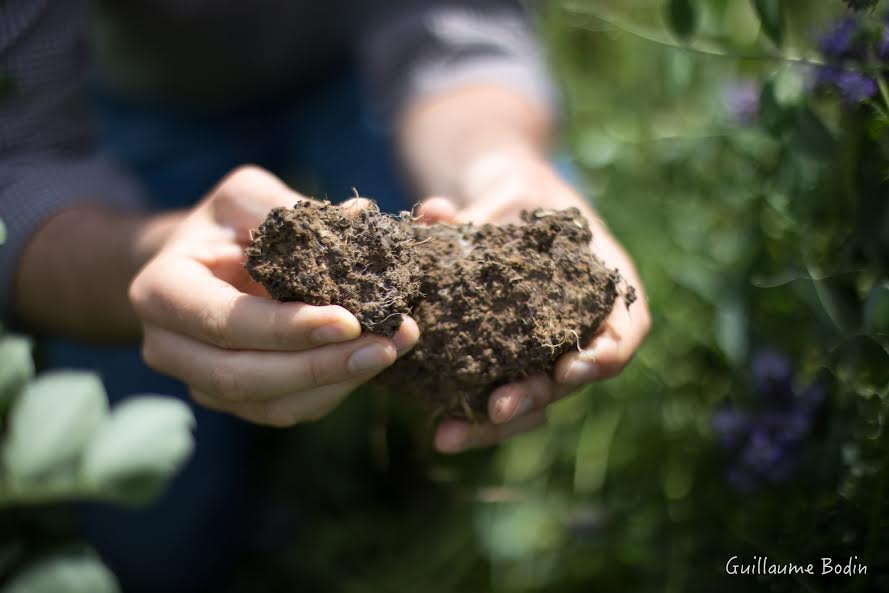 they were thinking, "Oh my gosh, now there's a millionaire woman from Belgium who's come in, and she's destroying everything we built in the past, and she says that we are poisoning the land. Who is she to say that we are poisoning the place? We love this land." Some people left, and Virginie hired many young people for whom biodynamics is a normal way of farming. But if you ask any of those who used to work at Avignonesi before and stayed on despite being resistant to the new ideas — especially people like the tractor drivers who were scared at the beginning — they are now the most enthusiastic. They're traditional men, and they are the biggest supporters of what's happening at the estate. They touch the soil, watch the bees, and they follow me to hear when I'm explaining things about the soil. They even eat the flowers! Now I'm so happy. Biodynamics really helped to take care of the people too.
What was the first vintage when you were totally converted to biodynamics?
2012 and you can really feel the change in the 2015s and somewhat from the 2014s. Seven to eight years is not such a long time. We changed everything in a very short time — the vineyards, the cellars, the people, the visions, the marketing, and the markets. Sometimes I joke with Virginie that it's only the same name we kept.
Did you have any consumer backlash from the changes?
Yes. Not all of our customers liked the changes, and we knew that, but we found many new ones. Avignonesi had become very popular in the 80s and 90s when 'bigger is better' was popular and more oaky styles of wine were made. Super Tuscans were becoming a common term then, and now we feel like most sommeliers and buyers are gravitating towards more elegant and true-to-tradition wines and not just trying to adapt to the marketplace to make a profit. It takes time to build a new reputation, and Virginie is in it for the long run.
Have you noticed a change in the vineyards and in the end product?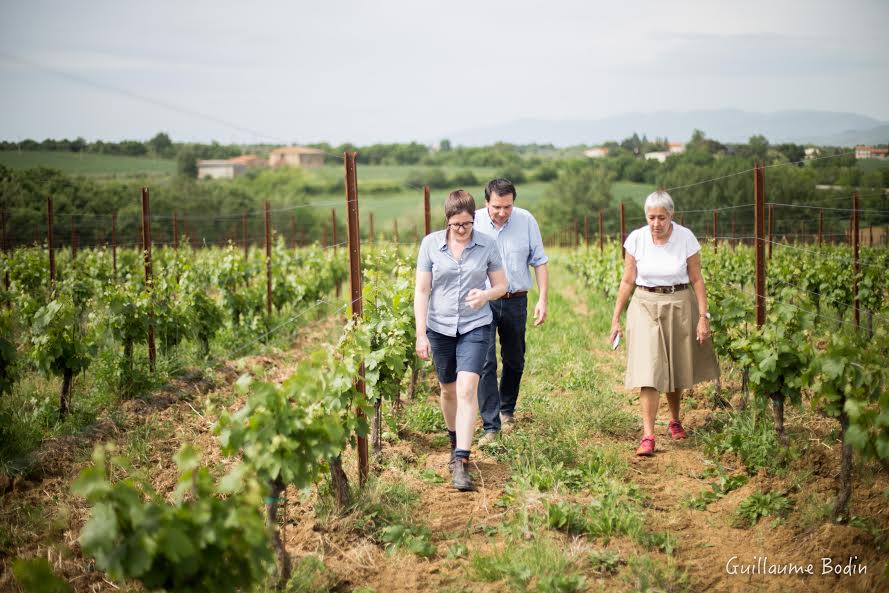 The wine changed drastically. Before, they were really thick and concentrated — ripe, dark and persistent but our mission was to make elegant, fine wine, so we really needed to change everything. We found a new style, and while there are many different wines, we do them all in the same style. We don't care too much about their color, just the quality. Biodynamic wines can have a reputation as being a bit rough and farmy, but these have finesse — they're very clean. The winery is all underground, and they're very meticulous about keeping everything clean.
In Tuscany, you can see people going out into the vineyards in bio suits. There is a higher risk of cancer in the countryside than in the city! At Avignonesi, the more than 100 people who work there are now working in a healthy environment.
Read more from Lisa Denning on Grape Collective and The Wine Chef.