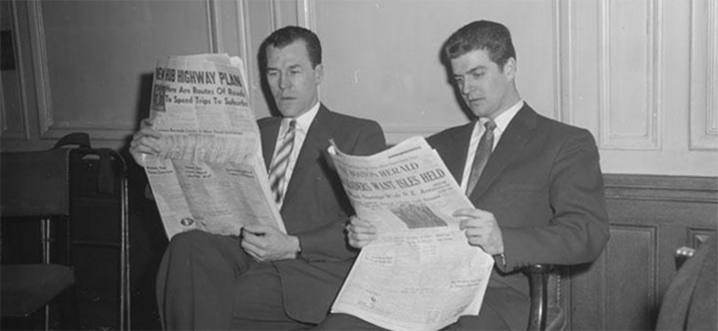 National Geographic on the earliest known winery found in an Armenian cave. "Near the village of Areni, in the same cave where a stunningly preserved, 5,500-year-old leather moccasin was recently found, archaeologists have unearthed a wine press for stomping grapes, fermentation and storage vessels, drinking cups, and withered grape vines, skins, and seeds, the study says."
Atlas Obscura on a vineyard where retired French soldiers make wine. "Nestled in postcard-perfect vineyards in Provence, the Domaine du Capitaine Danjou winery is the antithesis of abandonment. It provides lodging, purpose, and, most importantly, brotherhood. Leave it to the land of grands crus to properly care for its veterans through wine—sales of Esprit de Corps Grand Cuvée and other bottles help pay for the institution."
NPR on a mid-western vitner who is saving the forgotten grapes that saved Europe's wines. "Since then, Munson has been recognized for saving the European wine industry, even being awarded the distinguished Chevalier du Merite Agricole by the French Legion of Honor. But after Munson's death in 1913, his vines and some 300 varieties of grapes fell into obscurity."
Punch on reinventing the flying winemaker. "Compared to the so-called "flying winemakers" of the '90s and 2000s, Parra might best be considered a "flying terroirist" for a new paradigm that favors place over style. Decades ago, consultants like Bordeaux's Michel Rolland and Tuscany's Alberto Antonini (amongst others, to a lesser degree), became household names for their work, and for the global style of wine they helped define."
Eric Asimov in the New York Times explores 2016 dry German Rieslings. "By many accounts, difficult weather made the 2016 vintage tough to manage for many growers, but it produced wines of exceptional balance that amplify many of the best traits of dry German rieslings. The wines we liked best were deep and profoundly mineral, while also resonant and refreshing."