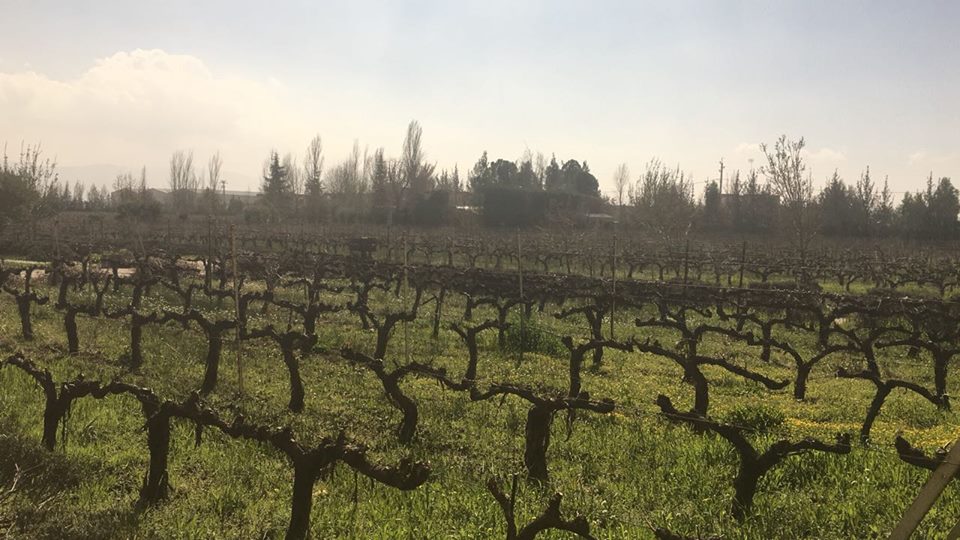 Brothers Sami and Ramzi Ghosn, owners of Massaya winery in the Beqaa Valley of Lebanon, were forced to flee their country estate as children when the civil war broke out in 1975. Returning in the early '90s, they took back the war-ravaged property and started a winery. Today, with French partners from Bordeaux and the Rhône Valley, Sami strives to "bring a message of peace and civility to the world through quality winemaking."
Grape Collective talks to Sami Ghosn about the complicated political backdrop behind the Lebanese wine industry and his partnership with French winemaking superstars Daniel Brunier and Dominique Hebrard.
Lisa Denning: How did you get into winemaking?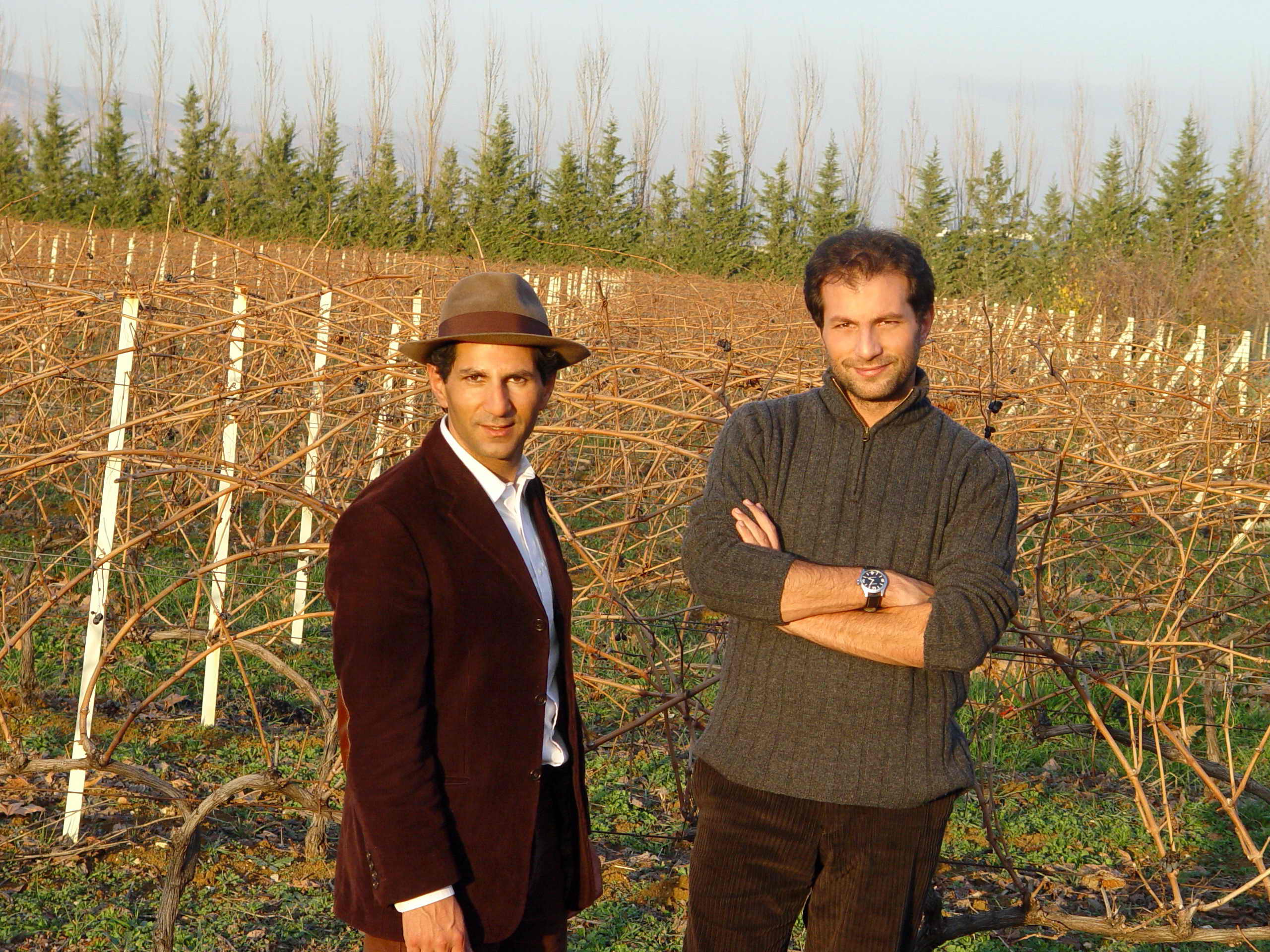 Sami Ghosn: The vineyard where the winery is located was acquired by my parents in the '70s but, being a Christian family in the Beqaa Valley, we had many issues and were forced to flee when the civil war began in '75. We rushed away in my mother's white Volvo and left everything behind. I was only eight years old. Seventeen years later, in '92, I returned from the U.S. and put the squatters out that had been staying on the land and I started Massaya. We planted grapes and started making white wine from the native Obeidi varietal.
Photo: The Ghosn brothers, Ramzi (left) and Sami (right)
In '95 we started the Massaya arak, an anise-based spirit that comes in a blue bottle. Massaya in Lebanese means twilight, and we kept the name for the wine. In '98, we met Dominique Hebrard, his family owned Cheval Blanc in Bordeaux, and the Brunier family of Vieux Télégraphe in Châteauneuf-du-Pape. They partnered with us and in 1998 we started the Massaya Wine Company. This year, 2018, is the twentieth anniversary.
What have you seen in the past 20 years with the winemaking on your property?
We have witnessed real life through the wine. This past September we were harvesting on the eastern mountain range of Lebanon and I got a call from the head of the paratroopers in the Lebanese army saying "You have to stop the harvest." They were regrouping to oust ISIS who was trying to infiltrate from Syria. I said "Colonel, we have to harvest. We're making wine, not jam here, you know? We cannot wait." And he said "This weekend, you cannot harvest." They regrouped on Saturday and we were harvesting again Monday morning at six A.M.
We have gone through a lot, but we have also gained much acclaim from making wine on the frontier of civilization and for making wines of such consistent quality, thanks to the whole team that is with us.
Can you tell us more about how the political situation in the region has impacted winemaking throughout Lebanon?
That's a long one. Short question, but a very long answer. It has historically impacted winemaking a lot. Not just in recent history, but before the first world war, Lebanon was under Ottoman mandate. The Turks were not very wine-friendly so a lot of the winemaking shut down. It kept on being made in Mount Lebanon by the Christian communities, the Jewish communities, the Druze, but mostly the Christians for the mass, for the ritual of the church.
Then came the allies, after the first world war and winemaking and planting vines really flourished. But then again, in '75, the political troubles in Lebanon really affected everything because the Beqaa was hard to gain access to and it was in an area of conflict.
In 2006, like in 2017, we were very close to missing the harvest. My brother Ramzi was, literally, staying at the winery all the time during the war and the bombing between Israel and Hezbollah. We were caught in between as hostages. It was thanks to our contacts overseas, mainly with the U.S. ambassador, that we were able to salvage the vintage.
In order to harvest that year, we had to go out in trucks with Massaya banners on them to not be mistaken for trucks that were related to what was happening. Had it not stopped, two or three more days, we would have lost the grapes and they would not have been usable for winemaking. That was a time that we wish doesn't ever re-occur because we were caught in between fire lines that we were victims of, and not even a part of.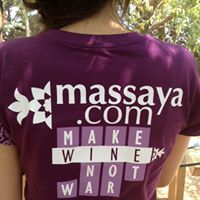 We want to make wine and to portray a message of conviviality to the world, rather than a message of destruction and fire and troubles. I think we've had enough of that from this part of the world and Massaya's aim is to relay quality wine from this beautiful region of the world. We are working very hard and consistently with our team at both wineries, and in the vineyards, and with all of our partners globally who believe in what we do.
I really hope that we, our children and us, will see better days with less hatred and less troubles. At the end of the day, when you sit around with a glass of wine, you can discuss things in a much better way than when you sit there behind barriers and throw, I don't know what, at each other. Well, that's what I see.
Spreading hope and conviviality through wine is a wonderful message. What about the nitty gritty of winemaking? What is your philosophy?
The philosophy is the making of wines that are very natural, without the use of pesticides, fertilizers, no spraying of the vines, indigenous yeast, no irrigation. We work along the lunar calendar and very closely to Mother Nature, in order to replicate at best the origins and specificity of the Beqaa Valley and Mount Lebanon terroir. We respect nature and the minerality we get from the terroir and we don't tamper with it.
We use only vats that are big oak foudres, big casks and concrete and stainless steel ones during the process of winemaking. We don't over-extract our grapes, nor push them, or make them with too much concentration of oak.
Can you tell us about the terroir of your vineyards and the grapes that you grow?
At Massaya we grow Mediterranean varietals. Historically, our ancestors, the Phoenicians, some 5,000 years ago planted vines around the Mediterranean basin. They shipped wines to the pharaohs of Egypt and to the Greeks but it's really the Romans that spread winemaking, at the time, on an industrial scale.
The Roman Empire stretched all the way from Asia to Scotland and they built a temple for Bacchus, the God of grapes and wine. It's the best preserved temple in the world, and the only one for Bacchus. It's in is the Beqaa Valley in Baalbek, the city of the son of the God, Baal.
It tells you how important this terroir is for winemaking. The grapes in Lebanon, at Massaya, are very close to nature by default. We are very aware of the impact on the environment, and everything we do. We are self-sustainable — we don't irrigate, we don't use pesticides, fertilizers, we even use recycled glass for our bottling.
We use the lunar calendar as well. We're not certified for either biodynamic or organic farming, but we work by nature like that. It's not for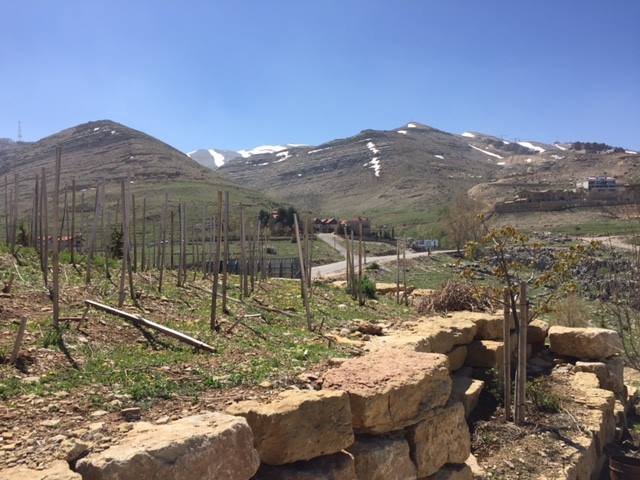 the labor law or the certification, it's just our philosophy. We work with the tides and we don't filter the wines. In Lebanon, grapes don't need irrigation because we have snow capped mountains almost year round. Faqra has a high altitude, but we are nestled between the mountains. We are at about 1,700 meters from sea level, the highest vineyards of the Northern Hemisphere.
Lebanon is a tiny country, only a couple of hundred kilometers in length, 50 in width and the essence of it is in those mountains — Mount Lebanon and the mountain range that separates the Lebanese border with Syria. The microclimate and the terroir are exceptional in that sense. Grapes grow naturally and we have very little vintage variation, year after year and in that way, it's a winemaker's paradise. We have issues that are related to the geopolitics, in terms of what we encounter while making the wines, but we are very close to nature and lucky and blessed to have such a great climate to grow grapes.
You have two very famous French winemaking partners, how did that alliance come about?
Lebanon and France have naturally very close ties and we looked towards France for their winemaking know-how. My brother and I decided to bring in French partners.
It was, believe it or not, through a guy that came to sell me corks. I said, "I'll buy corks from you if you introduce me to French winemakers." I was clueless about wine in France. He happened to be from Bordeaux, and the first contact I got was Dominique Hebrard. He's from the family owners of Cheval Blanc in Saint-Émilion. That was the first winery outside Lebanon I ever visited and I found myself in Bordeaux, in Saint-Émilion, visiting and partnering with the Cheval Blanc co-owner! Dominique and I had a great chemistry and it worked. The only CV (resume) I had was a bottle of Massaya arak, the blue bottle. He liked the idea and he visited me in Lebanon. He really got the bug and he became very enthusiastic about discovering Lebanon — the origins of wine, the history behind the wines — after all, it's the Mediterranean and it's one of the cradles, in Lebanon, of winemaking and wine.
After meeting Dominique, I also wanted expertise with Mediterranean varietals rather than just Cabernet Sauvignon and Merlot. So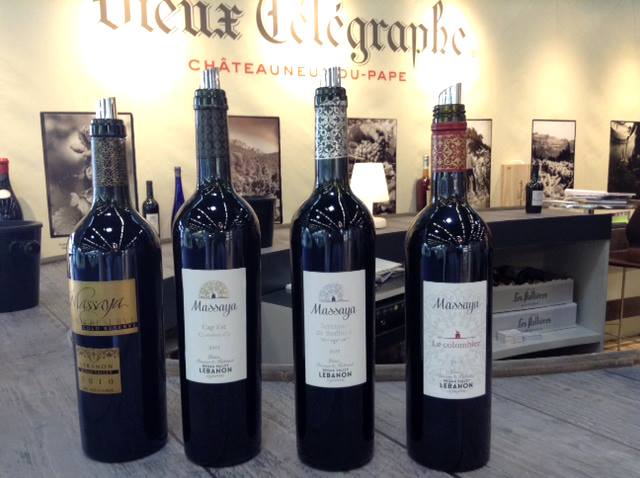 later that same year I found another fantastic partnership with the Brunier brothers from Southern Rhône. I visited them at Vieux Télégraphe and they agreed to invest with us. Our partnership with both Dominique Hebrard and the Bruniers has been ongoing for 20 years.
It brought us a lot know-how, naturally, they are at eight and six generations between themselves of winemaking knowledge. We were very blessed and lucky, because we really got in a beautiful agreement, and it's working very well for both of us.
In one of his latest interviews, when asked about Massaya and Lebanon, Daniel Brunier said, "This is my oxygen." And for our winery, it put us on the wine map. My brother who is now the winemaker, is in very close contact with them during the process of harvest and winemaking. Daniel's son, the younger generation, has now started coming to harvest with us, so the exchange is beautiful, and it's across the Mediterranean, so very, very similar varietals even though the climates may vary. For example, when you get Cinsault in the Beqaa, it has such a beautiful expression and more color and depth than you would have in the Southern Rhône. So, Massaya has been going more and more towards the mineral expression of the Lebanon terroir with the Southern Rhône Mediterranean ones — Grenache, Mourvédre, Cinsault — thanks to the partnership with Vieux Télégraphe, and the Brunier family.
People who know something about Lebanese wine, they think first, and maybe only, about the iconic Château Musar. How do the other Lebanese wineries get out from behind that shadow? Do you think this association is a good thing?
It has been a very good thing because it's a positive shadow. Musar has certainly, bless his soul, created a legacy with Musar. He traveled the world during times of trouble for 40, 50 years and brought Lebanon into a positive image and this kept Lebanon on the map.
Musar is on Mount Lebanon. They have access to the sea during the troubled times. They are not necessarily entrenched in the bickering like other wineries. There are other wineries in Lebanon too that kept Lebanon's image floating, and they paved the way for us.
We don't consider ourselves in the shadow of Musar, we bring more of a diversity of different wine to the world. There are more than 50 wineries now in Lebanon so this is great. What distinguishes Massaya is that we have two wineries. One for white wineon Mount Lebanon, with the highest vineyards of the Northern Hemisphere (1,700 m from sea level) and one where we produce the reds, the rosé, and distill the Massaya arak in the Beqaa Valley.
Certainly, the partnership with Brunier, Vieux Télégraphe, and Dominique Hebrard from Bordeaux helped. So, this is also a different angle for us, but overall, yes, certainly, it has been positive having Musar.
Have you seen any impact from climate changes since you started the winery?
Yes. We have much more sporadic climate. There is less rain and more peaks, up and down, be it too much snow or too much heat, it's less consistent. Now you can get heatwaves in January or in February. It's totally unpredictable. It's much more sporadic than it used to be. Yes, there is certainly a climate change. When people claim that there isn't, it's not true.
How does the climate variation from year to year reflect itself in the wines that you make?
Although there is certainly an impact of global warming on climate, and we are feeling it, there is not much of an effect to the vintage variation because Lebanon has a quite constant climate and the vineyards are at such high altitude that it's not really affecting us in an outrageous way.
We have less vintage variation than anywhere, thanks to the altitude, which compensates for Lebanon's latitude. So, we rely a lot on the snow-capped mountains. Mount Lebanon gets a lot of snow.
The roots of the vines dig deep to find the humidity in the soil rather than rainfall. So, historically, we don't have rain between the flower and harvest. It's more sporadic, the snowfalls are more, and the heatwaves are really unpredictable, not like they used to be, and this is affecting, certainly, the climate, and the outcome. We have fewer yields, but not the quality, per se, of the wine.
So, we're not in a situation to say, "Yes, there has been so much rain with not enough sun and the grapes didn't mature." No, luckily, we have an average of about 280 days of sunshine a year in Lebanon and quite steady vintages.
You used to be an architect, what do you think you would be doing now if you hadn't started the winery?
I don't see myself doing anything else but the winery and bringing a message of civility and civilization through the wines of Lebanon. I believe that wine is the most formidable way to portray a message from a soil, a terroir.
Lebanon doesn't leave you indifferent. I don't know if you have visited Lebanon, I wish you will visit if you have not. You might hate it, you might like it, but it works all of your senses and every single person that has visited Lebanon will tell you the same. I like to think that a bottle of Massaya wine from Lebanon has the same impact on the individuals who taste it. We're on a beautiful journey of portraying that message from this part of the world.
What are you drinking when you're not drinking your own wines?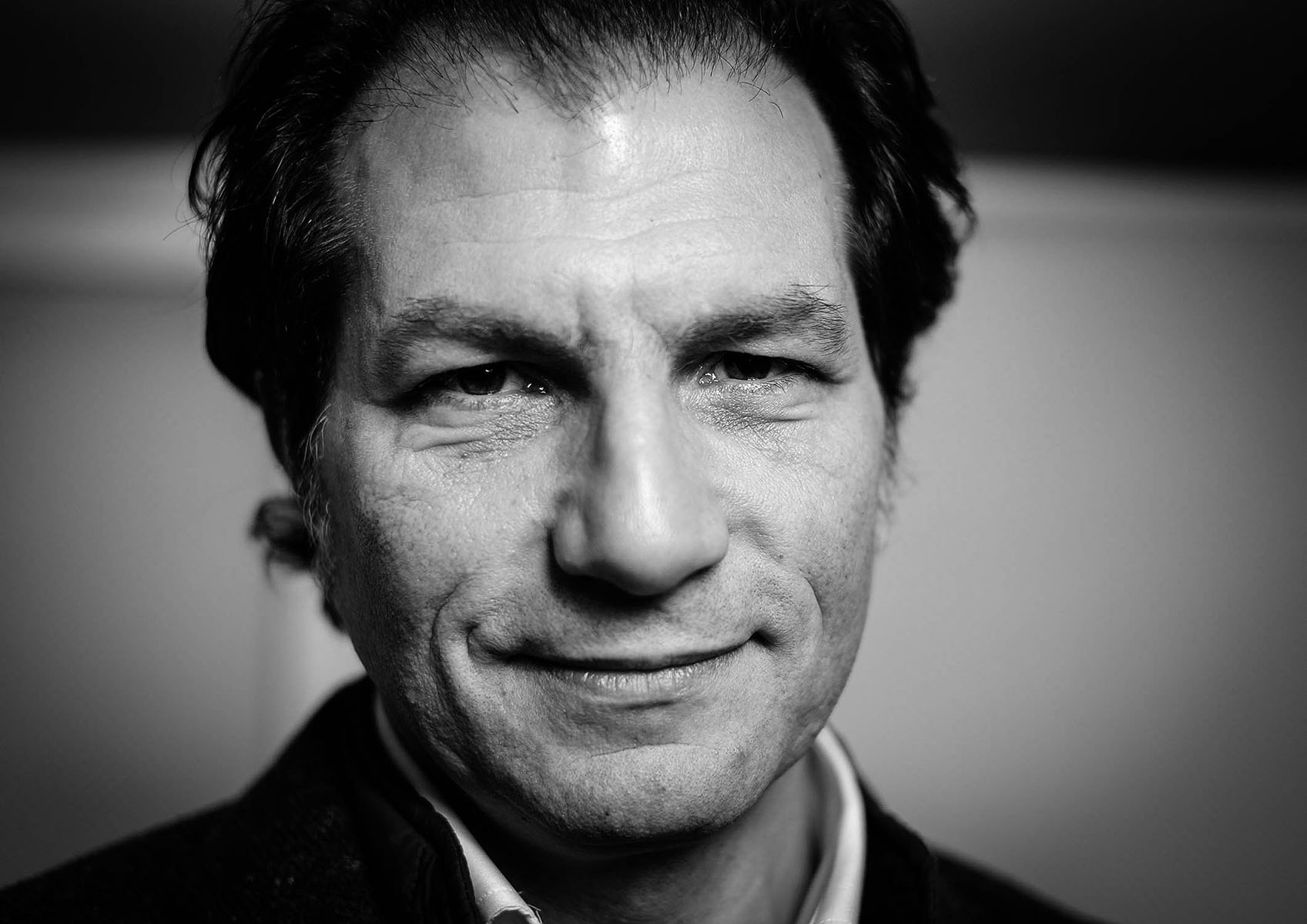 I drink my own arak. Yes, I really like arak. Ours is artisan and handcrafted. Its flavor goes beautifully with what's Mediterranean — fish, all sorts of vegetables and olive oil. It's no coincidence that this whole region, with pastis in France, sambuca in Italy, ouzo and raki in Greece that arak developed because it suits the cuisine beautifully. But with wine, in general, I enjoy experiencing ones from all over.
What do you like to do when you're not traveling the world promoting Massaya wines?
What I really like doing is spending time with my family, because I travel a lot and don't get to see my children much. They're growing and we're lucky in Lebanon to be able to snow ski, water ski, hike, and everything in between in a very concise, small geographical area which is wonderful. You don't have to travel a lot. We go up to the winery and go hiking around it, or we go camping, or we can go snow skiing and water skiing on the same day.
I have one last question for you, Sami. I'm wondering what your vision for the future of Massaya is.
Massaya has been created to echo through wine and arak the expression of a blessed land, a blessed terroir and a rich history. Massaya is a message of the civilization of Lebanon. It's a message of peace and of the quality of wines from this part of the world, the Eastern Mediterranean. The future is really around those lines. I wish for the region, for Lebanon, a bright future, and for wines from this part of the world to have more and more impact in the global markets.
Check out Grape Collective's interview with Massaya's French partner Daniel Brunier.
Read more from Lisa Denning at GrapeCollective.com and on TheWineChef.com
Homepage banner by Piers Parlett