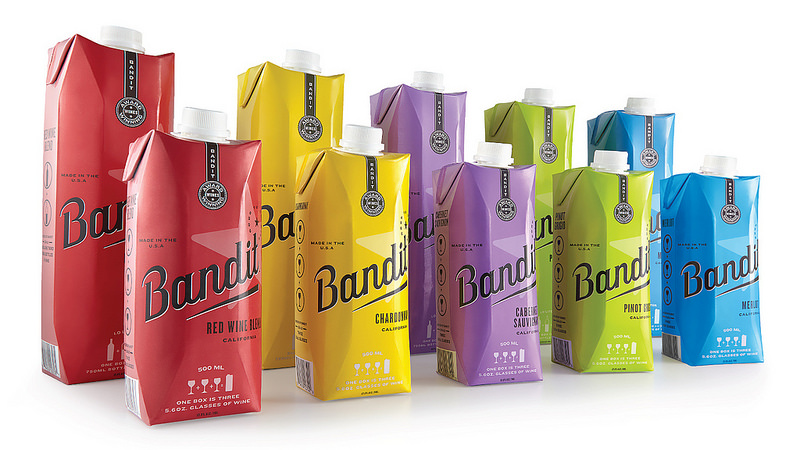 The popular Tetra Pak cartons of Bandit Wines have no relation to an Italian wine from Louis/Dressner Imports, Bandita, and this dispute could be headed to court. The details were revealed on the Louis/Dressner Selections website, with a scanned copy of the letter they received from legal counsel representing Bandit. As the owners of the trademark for anything wine or alcohol-related named "Bandit" (though, curiously, not for beer), a wine called "Bandita" is just way too similar to their mark. Making the case for infringement, the letter states:
"The BANDITA mark is virtually identical to the BANDIT mark, differing only by the ending letter 'A'. Compounding the nearly identical visual and aural impression left by the marks, the term 'BANDITA' appears to be referring to a female 'BANDIT', as the label displayed in the COLA [label approval application] portrays a female in a black mask."
Bandita is a wine from an Italian producer in Piedmont, Cascina 'Tavijn. (Side note: they make an excellent Ruché.) Here is a photo of the label in question:
Do you think Bandit (Rebel Wine Co. and Sutter Home Winery) are perfectly within their rights of enforcing and established trademark? Or is this a case of a big company picking on a small winery?