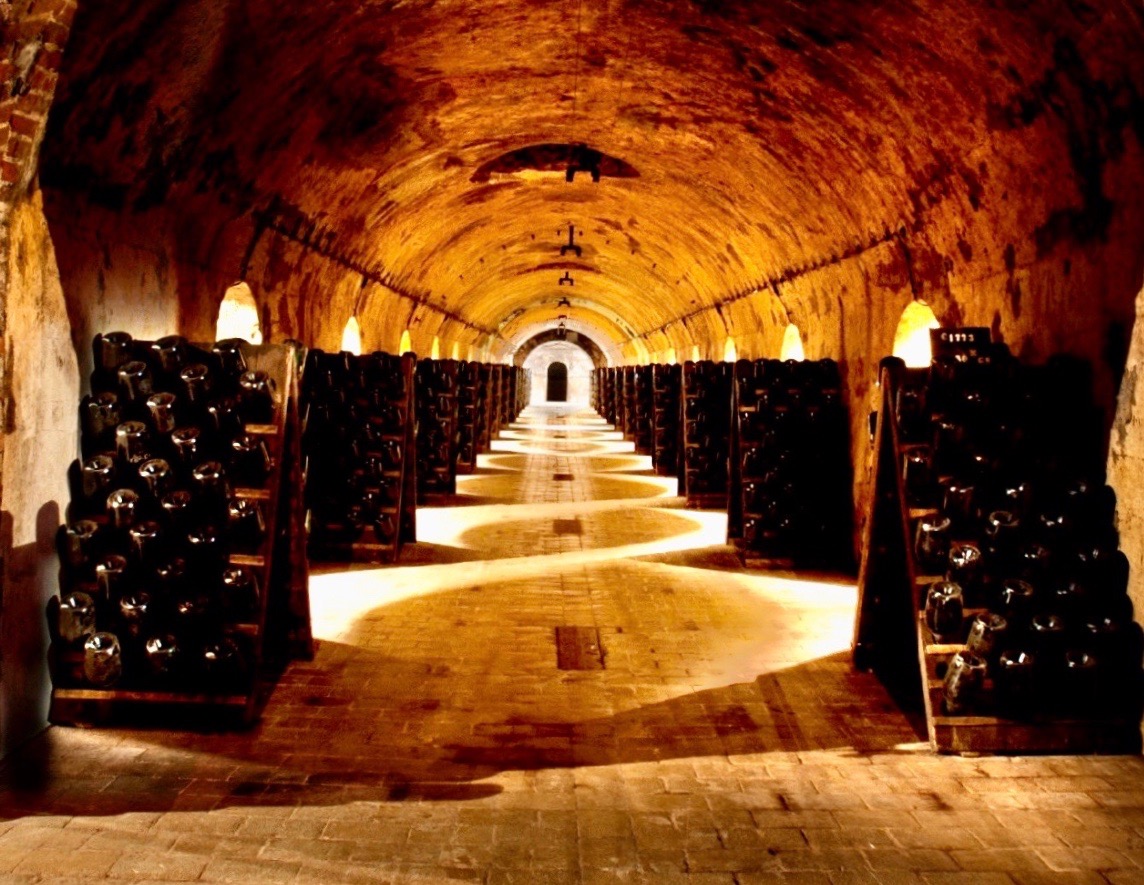 Like many great stories, this one begins with a strong-minded woman seeking to brighten her children's future. Marie-Louise de Nonancourt was born in 1891, a member of the prestigious Lanson family of Champagne merchants. Widowed shortly after World War I, Marie-Louise raised four children during hard economic times leading up to World War II and Germany's subsequent invasion of France. In 1939, knowing that French inheritance laws would eventually divide the family's company amongst her thirteen siblings, Marie courageously invested all her savings into the purchase of a small, neglected estate named Veuve Laurent-Perrier.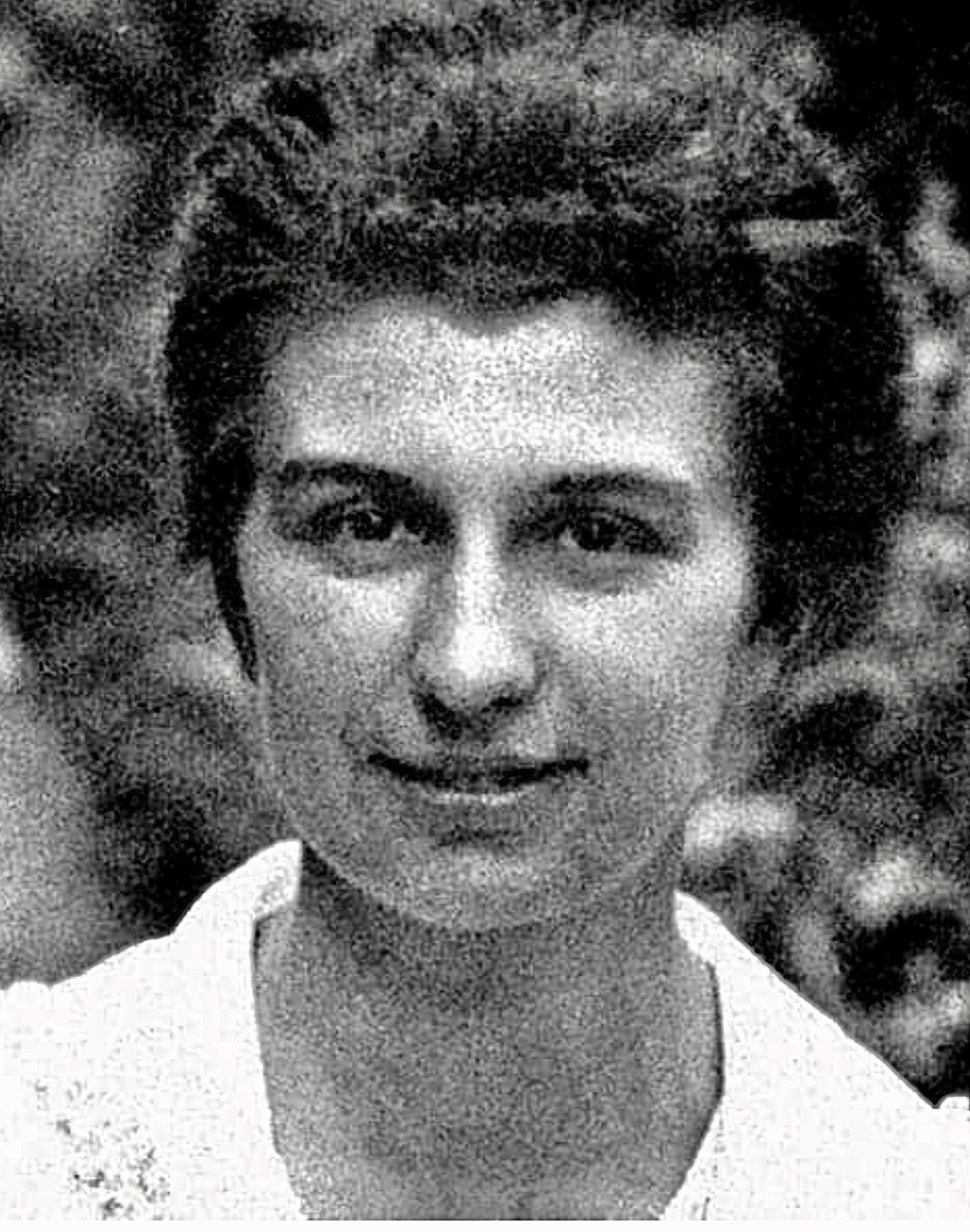 By June of 1940, Hitler had taken control of France and the German army began pillaging the occupied country's most coveted wines. Dark, musty Champagne cellars filled with precious bubbles were particularly vulnerable to looting, but Marie-Louise was able to keep her small stock of bottles safe, hidden from the Nazis behind a wall. Meanwhile, Marie's two sons were serving their country as members of the French resistance. Tragically, the eldest son, Maurice, perished in a concentration camp. Marie's youngest son, Bernard de Nonancourt, was among a group of French and American soldiers who broke into Hitler's secret wine cave as the war was drawing to a close. There, atop the summit of the Obersalzburg mountains, the young French soldier witnessed an incredible stash of stolen goods, including many of the finest bottles from his neighbor's cellars back home.

After the war Bernard returned to Champagne, and after studying and apprenticing at several houses, he took the reins of Laurent-Perrier in 1949 at the age of 28. Under his leadership for 60 years, the company grew into one of the top producers of champagne. Today, in addition to Laurent-Perrier, the company includes the houses of Salon, Delamotte and de Castellane. Since Bernard's death in 2010, the company has been run by his two daughters, Stéphanie Meneux de Nonancourt and Alexandra Pereyre de Nonancourt.

Grape Collective talked by email with Lucie Pereyre de Nonancourt, daughter of Alexandra, who officially joined the family business in 2019.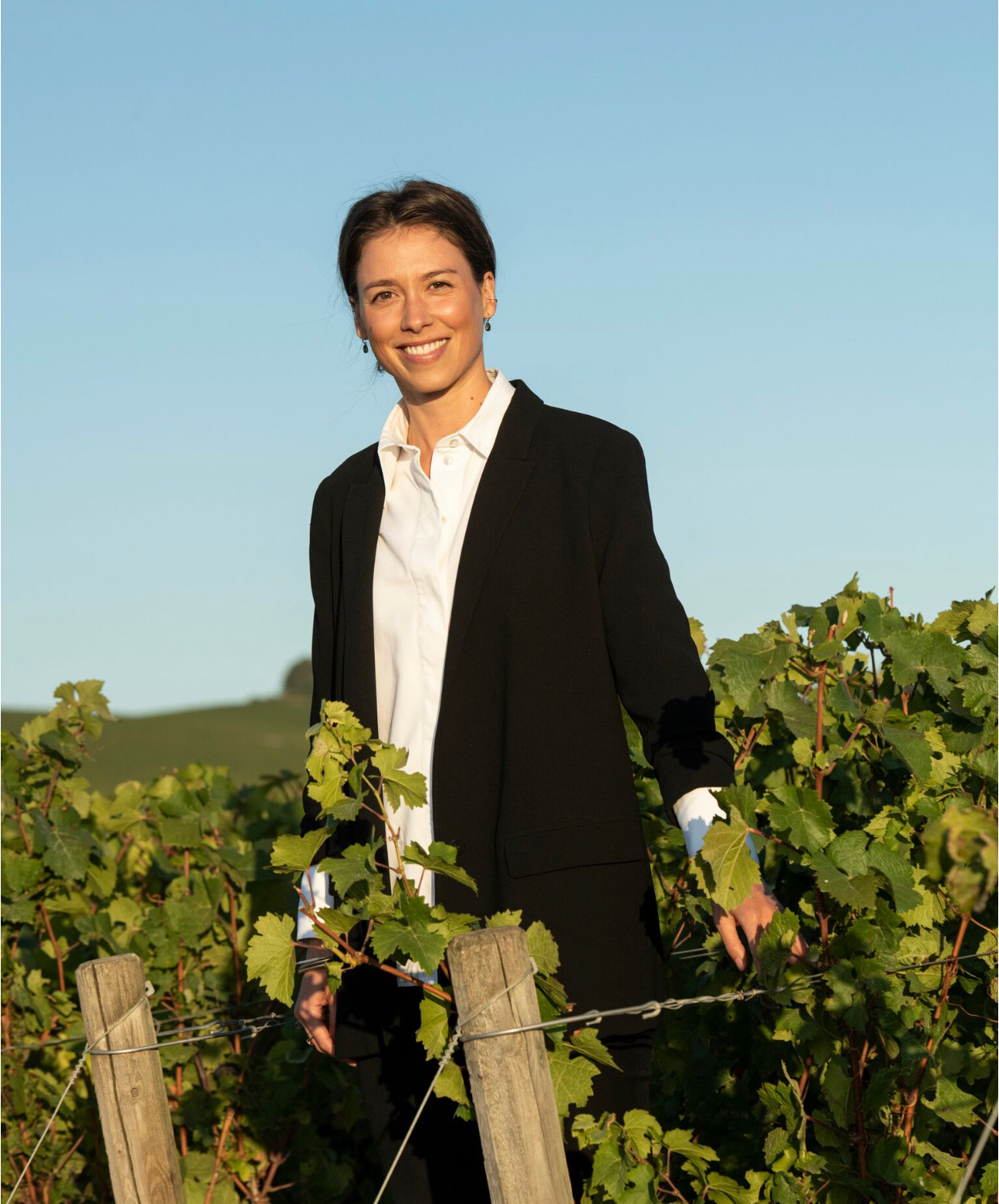 Lisa Denning: You joined the family business this past year, what were you doing before and what is your role at Laurent-Perrier?
Lucie Pereyre de Nonancourt: I joined the family House this harvest, 2019, and I will be representing Grand Siècle, our Prestige Cuvée, which means a lot to me because it is the first wine created by my grandfather. Before joining I was studying wine in Spain, working at the Rioja winery Marqués de Riscal and at the same time passed my Diploma of the Wine and Spirit Education Trust.
How did Champagne Laurent-Perrier get its name?
In order to understand where the name comes from we have to go back in time to 1812 when a cooper, Michel André Pierlot, came to Tours-sur-Marne to begin a business as a barrel maker. After him, his son took over the business and began to produce wine. When his son, Alfonse Pierlot, died he left everything to his winemaker Eugène Laurent who was married to Mathilde Emilie Perrier. He was developing the winery successfully but unfortunately, he died in a tragic accident in the winery. Mathilde Emilie decided to link their two-family names Laurent and Perrier to create the company Veuve Laurent-Perrier & Co that she then managed brilliantly until her death in 1925.

Your great grandmother, Marie-Louise de Nonancourt, was a part of the Lanson Champagne family. Why did she branch out on her own in 1939 and purchase the Laurent-Perrier estate?
My great grandmother knew that the children of her older brothers would have more chance to work inside the Lanson company. As she had four children of her own, she knew it was best to invest in another Champagne company. With the recommendation of Mr. Gondry, the General Manager of Lanson, she bought Laurent-Perrier. At that time, it was a very small house in poor state. She had just finished her first harvest before the Second World War broke out and she put all the bottles of champagne behind a wall to hide them from the Nazis.

Don and Petie Kladstrup's book "Wine & War" opens with a scene from 1945 in which your grandfather, Bernard de Nonancourt, then a twenty-three-year-old army sergeant, discovers Hitler's secret wine cave in the Bavarian alps. It was full of millions of bottles of Champagne that had been looted from French cellars during the time of the German occupation. The authors write, "How a young man from Champagne got to Berchtesgaden and became one of the few people ever to set eyes on the treasures Hitler had amassed for himself is one of the most fascinating stories of the war." When you were a child, did your Grandfather tell you his wartime stories?
This is an incredible story. My grandfather did not talk to us a lot about the war. I guess it was a very difficult time in his life—as you know he lost his older brother. And also he was not the kind of person to brag about a story. He was very humble and quiet about it but also he was
never looking at the past but always to the future.

A few years after returning from the war, your grandfather took charge of the company. He was known to be an innovator, and under his guidance, Laurent Perrier advanced many ideas that have defined champagne production since the mid-20th century. Which of his innovations do you feel have made the biggest impact?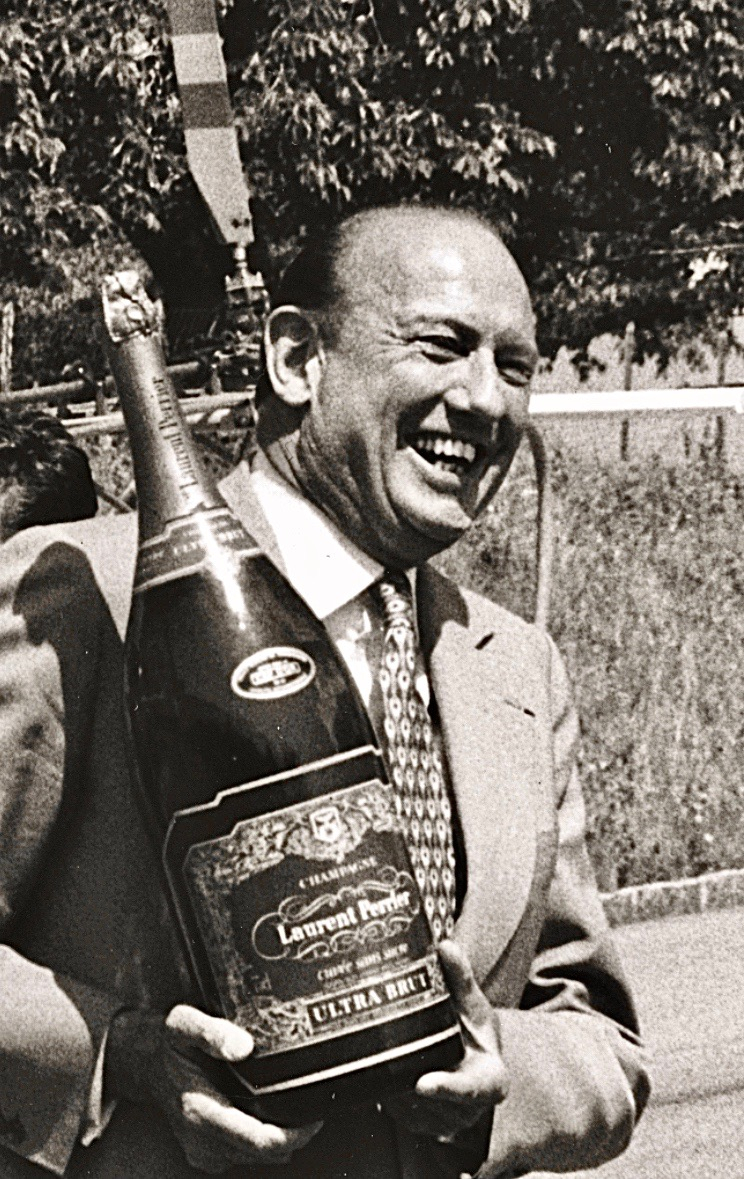 You have to understand that in 1948 when my grandfather became the director of Laurent-Perrier, the company was very small: only 10 people were working there. And it was not at all famous, maybe the 100th Champagne brand! Bernard de Nonancourt had to build everything
from scratch. When you want to become one of the big houses you have to bring something different to the market with a disruptive approach. And my grandfather did it in many ways!
When you look at the way champagne was made and consumed in the 1950s, it was quite a heavy wine, full of sugar and consumed at dessert. My grandfather wanted his champagne to be enjoyed as an apéritif. So he designed his own style of champagne based on 3 words: purity, freshness and elegance. To create this style he changed the barriques to stainless steel when no Grandes Marques in Champagne were using it. He decided to use chardonnay as the main grape even if it was the least planted. And once he had his style defined he began to create his cuvées. And again, each one of them had the old rules shaken up.
First with Grand Siècle, his prestige cuvée. When everybody was making a prestige cuvée with only one vintage he decided to pay tribute to his region and its art of blending by creating his prestige cuvée with a blend of 3 exceptional vintages. Then with Cuvée Rosé, he decided to launch a rosé for gastronomy, and restaurants, based on his own expertise with still rosé wines using maceration instead of blending. In the 1980s, he launched the Ultra Brut with no dosage. There was the trend of nouvelle cuisine, simpler with less sauce, and he created this champagne to marry with this type of food. He dared to organize a whole dinner with his Ultra Brut to match very wine-complicated food like eggs, asparagus, and even a cigar at the end! And today, the launch of our Blanc de Blancs Brut Nature is the logical continuation of this innovative spirit. All those cuvées have been the expression of one will: to do something different for the better.

Laurent-Perrier is one of the few Champagne Houses which is still family-owned and independent. What do you feel has been the key to the brand's success?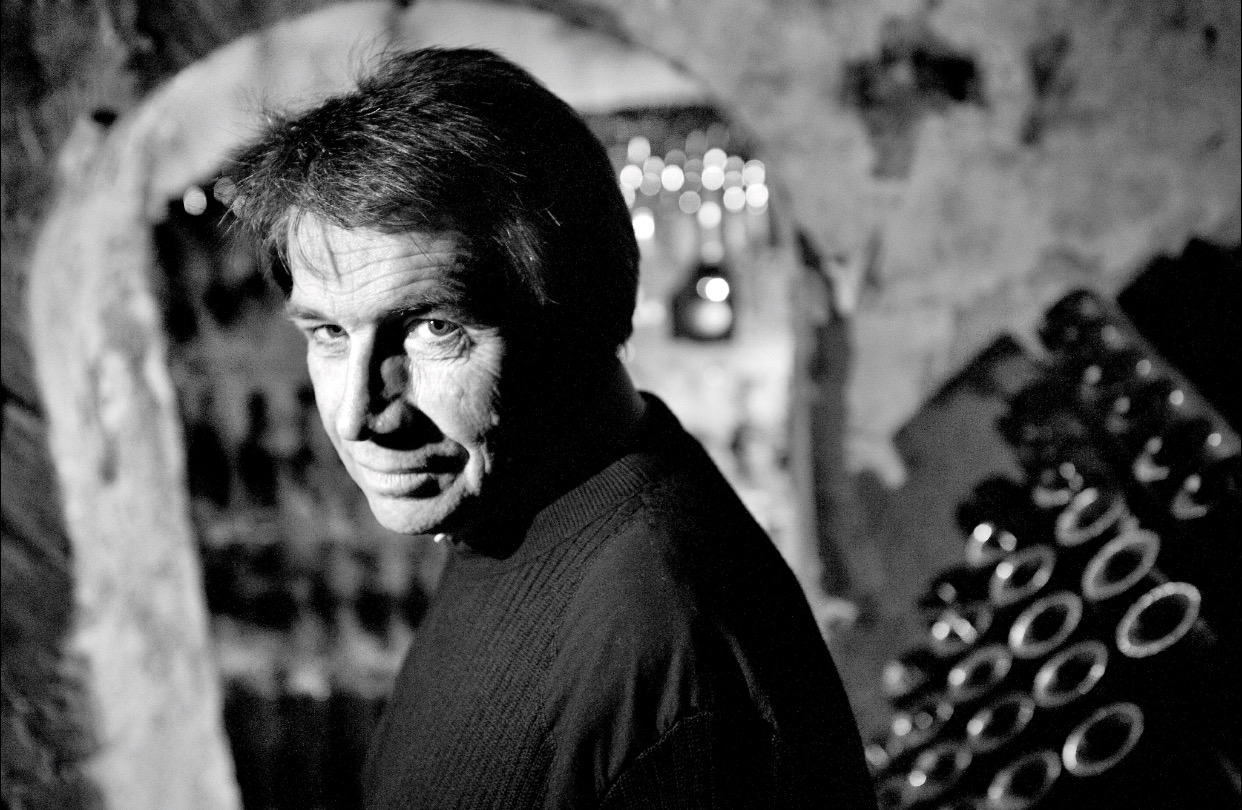 Laurent-Perrier has been revealed as a Grande Marque by my grandfather so you can imagine that his vision and his values have been spread around to everyone working with him. After his death, my mother and my aunt have brilliantly maintained the consistency of the brand and its spirit for innovation. Today Stéphane Dalyac, our CEO and Michel Fauconnet (in photo), our cellar master, have worked hard, the former to develop the notoriety of the brand worldwide and the latter to improve the quality of the wines. Michel has been working with us since 1973. He learned from the 2 previous chefs de cave at Laurent-Perrier before becoming the third one in Laurent-Perrier's history since 1949. Recently he received the "Lifetime Achievement Award" at the Champagne and Sparkling Wine World Championships 2019 by Tom Stevenson. We all know where we are going. We all have the same objective and share the same values. That's maybe the key to the brand's success.

Your mother, Alexandra, and your aunt, her sister Stéphanie, have been overseeing the company for about ten years. What changes have occurred during their time leading Laurent-Perrier?

Laurent-Perrier lost a great leader in 2010, an emblematic figure, when my grandfather passed away. My mother and my aunt were prepared in many ways, but not entirely, regarding the custodianship of the company. They had to fight. The battle was one of morale: to help our team to emerge and to believe in the future. Our bicentenary celebration in 2012 was the perfect moment for the team to pay tribute to our past but at the same time to face the future with enthusiasm. They had to demonstrate that we will forever remain an independent family company totally focused on the champagne business, with an entrepreneurial and innovative spirit. In the last 9 years, our cellar master Michel Fauconnet has strengthened our relationship with the winegrowers and has improved the quality of our vinification techniques. The team has
been reinforced with new talents such as Stéphane Dalyac. All this has led to more innovations like our new Blanc de Blancs Brut Nature.

What is the house style of Laurent-Perrier and which of your wines would you say are particularly representative of the brand's style?
The style of Laurent-Perrier can be summarized in 3 words: purity, freshness and elegance. Purity because we respect the expression of the raw material: the grapes. Freshness because it is the expression of our terroir, made of chalk, and of our chardonnay grape. Elegance for our know-how in the art of blending which gives us perfectly balanced wines with fine and elegant effervescence. Grand Siècle, our prestige cuvée is, in my opinion, the most representative of our style. First of all, it is a wine which was created by my grandfather at the start of his career. Secondly, because it is made with a majority of chardonnay (the main grape we use at Laurent-Perrier) for its freshness and its ability to age for a very long time. Thirdly, it is the epitome of the art of blending, a special art that we want to cherish. And last but not least, it is the best expression of Laurent-Perrier's know-how.

Where in Champagne are you located? Where are the vineyards that you source your grapes from located?
We are located in Tours-sur-Marne, one of the 17 Grand Cru of Champagne. It is at the crossroads of the 3 main sub regions: Côte des Blancs, Montagne de Reims, Vallée de la Marne. We mainly source our grapes in the Côte des Blancs and the Montagne de Reims but also in the Sézannais and the Côte des Bar.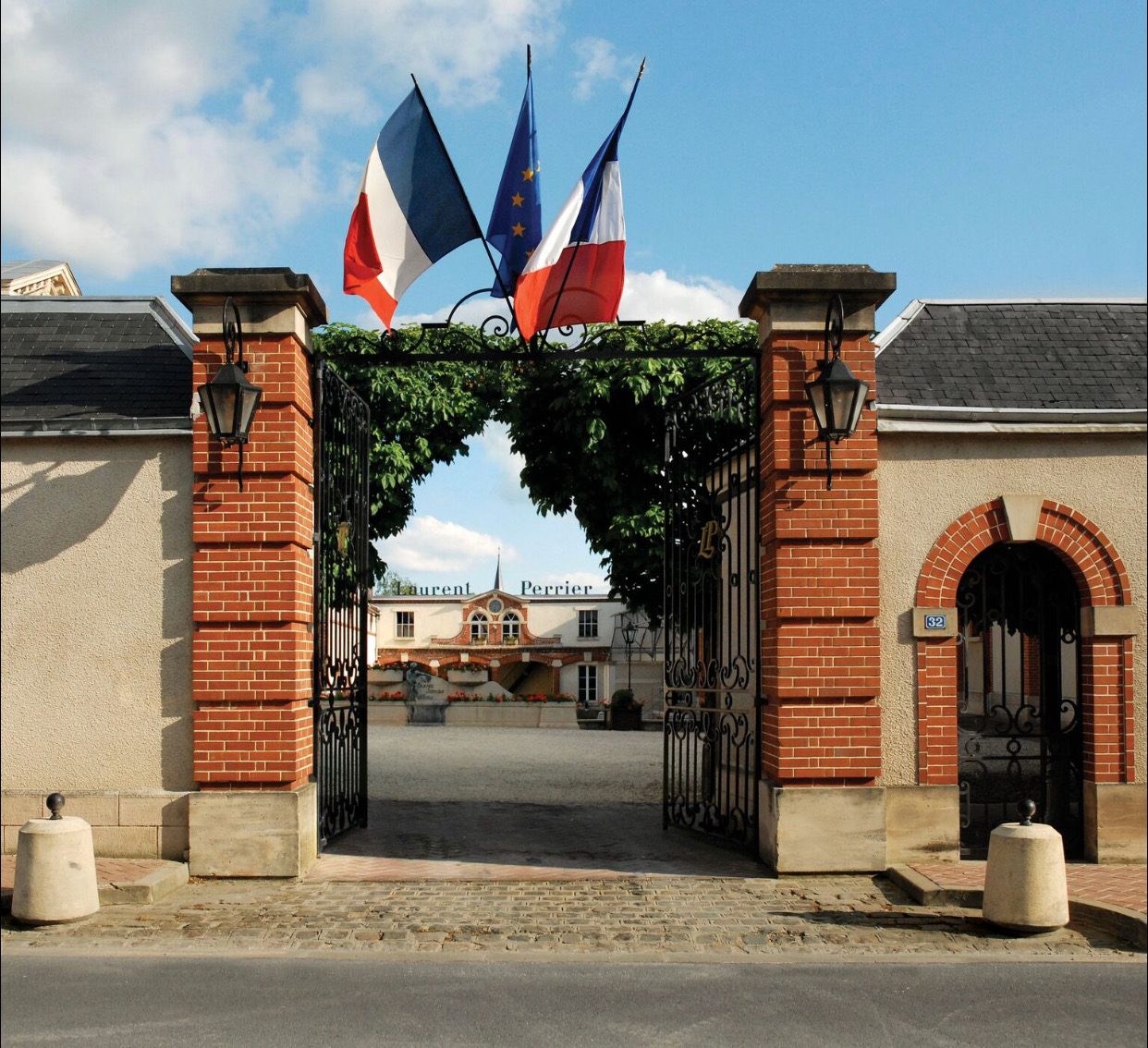 The quality of a Champagne house is often judged by the consistency and quality of their non-vintage wine. Can you tell us about yours?
We made an improvement to our Brut NV in 2017 when we launched "La Cuvée". We have been allowed to make a better wine qualitatively speaking thanks to a better sourcing of grapes and better vinification techniques. It has a majority of chardonnay, more than 55%, complemented by Pinot Noir and Pinot Meunier, coming from hundreds of different Crus, to which we add later on some reserve wines for consistency of style. At the press, we only use the heart of the must called La Cuvée which is the purest and finest juice. After blending, La Cuvée will stay for a minimum of 4 years on lees in our cellar. At Laurent-Perrier, we prefer to select a year which is rare and with a distinctive personality to elaborate a vintage champagne. Our know-how is the art of blending. That is why we keep high quality reserve wines to be used in other cuvées such as La Cuvée.

What kind of sustainability programs is Laurent-Perrier involved in?
This is one of the most important subjects today. In 2018, we were very proud to have obtained 2 certifications in sustainability: HVE (High Environmental Value) and VDC (Sustainability in Champagne). We own 10% of our grape supply and through our strong relationships and trust with winegrowers they have let us be responsible for all their vineyards as if they were ours. For all those vineyards, we use the best existing practices in sustainability to respect our terroir: the soil and its nutrients and the vines.

With sparkling wine from all over the world becoming extremely popular, what do you think Champagne has to do to retain its market share?
Champagne is a beautiful wine. No other region shares the same history that we do and we should be proud of our region and its special traditions and know-how. That is why we need to keep creating champagne of a very high quality. We need to be more than ever rigorous,
innovative and passionate.

Your Ultra Brut is a completely dry champagne, a 'brut nature.' Today, this dry style of champagne is very popular, but your company was one of the first to make it back in 1981. Why did your House begin producing it and do you make it every year?
In the history of the House I told you about Mathilde Emilie Perrier. We know now that she made the very first zero dosage champagne in 1889! In the 1970s with the Nouvelle Cuisine trend, my grandfather decided to launch it again to marry with this new type of gastronomy. When he went to the CIVC to ask about the legal term he should write on the label for a non-dosage champagne, he had no answer as it did not exist! That's why he chose the name Ultra Brut, meaning even less dosage than a Brut. Indeed, it is not possible to make it every year, it can be produced only when the Chardonnay and Pinot Noir reach high level of sugar and low level of acidity and are perfectly matured. It
means we need a special harvest to be able to elaborate the Ultra Brut.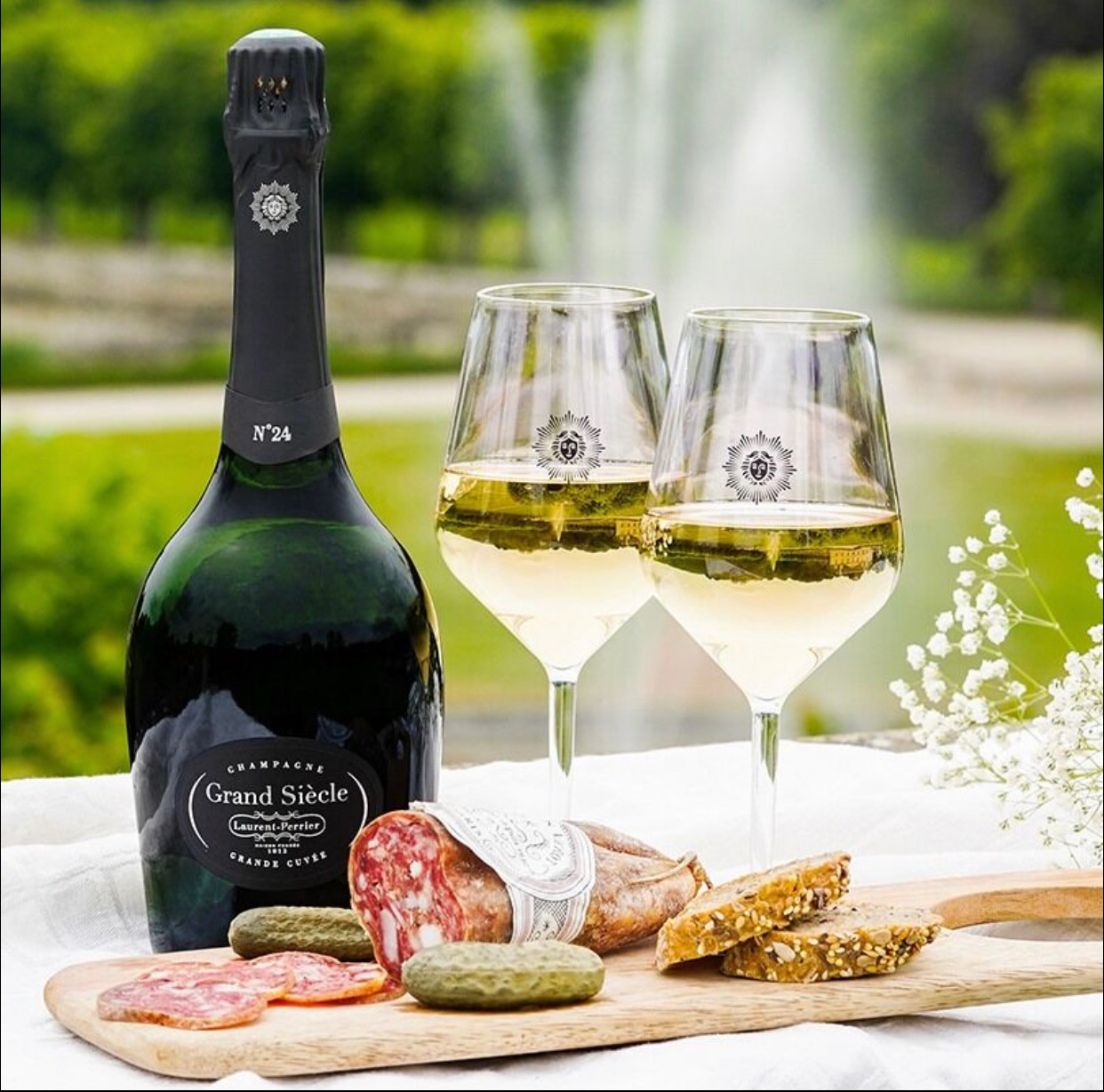 Can you tell me about your two prestige cuvées?
We have two prestige cuvées: Grand Siècle, a white champagne, and Alexandra Rosé, a rosé champagne. My grandfather was a man full of ideas and creativity with a strong vision for Laurent-Perrier. Grand Siècle is born with this idea: to create a unique style through the art of blending. It was launched for the first time in 1959. At that time, prestige cuvées were all made from a single vintage. But my grandfather wanted to innovate; and by observing nature he realized that among the best years in Champagne, each year had a dominant character of either freshness, finesse or structure. So he decided to blend 3 exceptional years which are complementary from an enological point of view to recreate what nature could probably never give us: the perfect year. It is produced using a majority of chardonnay and the rest of pinot noir coming from 11 out of the 17 Grands Crus, and with a minimum aging of 8 to 10 years on lees. Grand Siècle is the name of the 17th century, under the reign of the Sun King when the magnificence of France was recognized and admired around the world, especially for its
gastronomy and its art de vivre.
Alexandra Rosé has 2 stories. The first story is the one behind the vintage 1982 when the chardonnay and the pinot noir matured at exactly the same time which is rare in Champagne. It offered the perfect time to create a new vintage rosé of a higher complexity, based on our
expertise for Cuvée Rosé. We use the same temperature-controlled maceration technique but add a small percentage of chardonnay to the pinot noir grapes, for a unique co-maceration. After the vinification process, the champagne will age for a minimum of 10 years on its lees
adding extra creaminess and complexity. The second story is the one behind the name: Alexandra, my mother. My grandfather decided to announce it at her 1987 wedding to my father—as he thought that it was the perfect occasion to launch his new prestige cuvée in a special bottle-shape.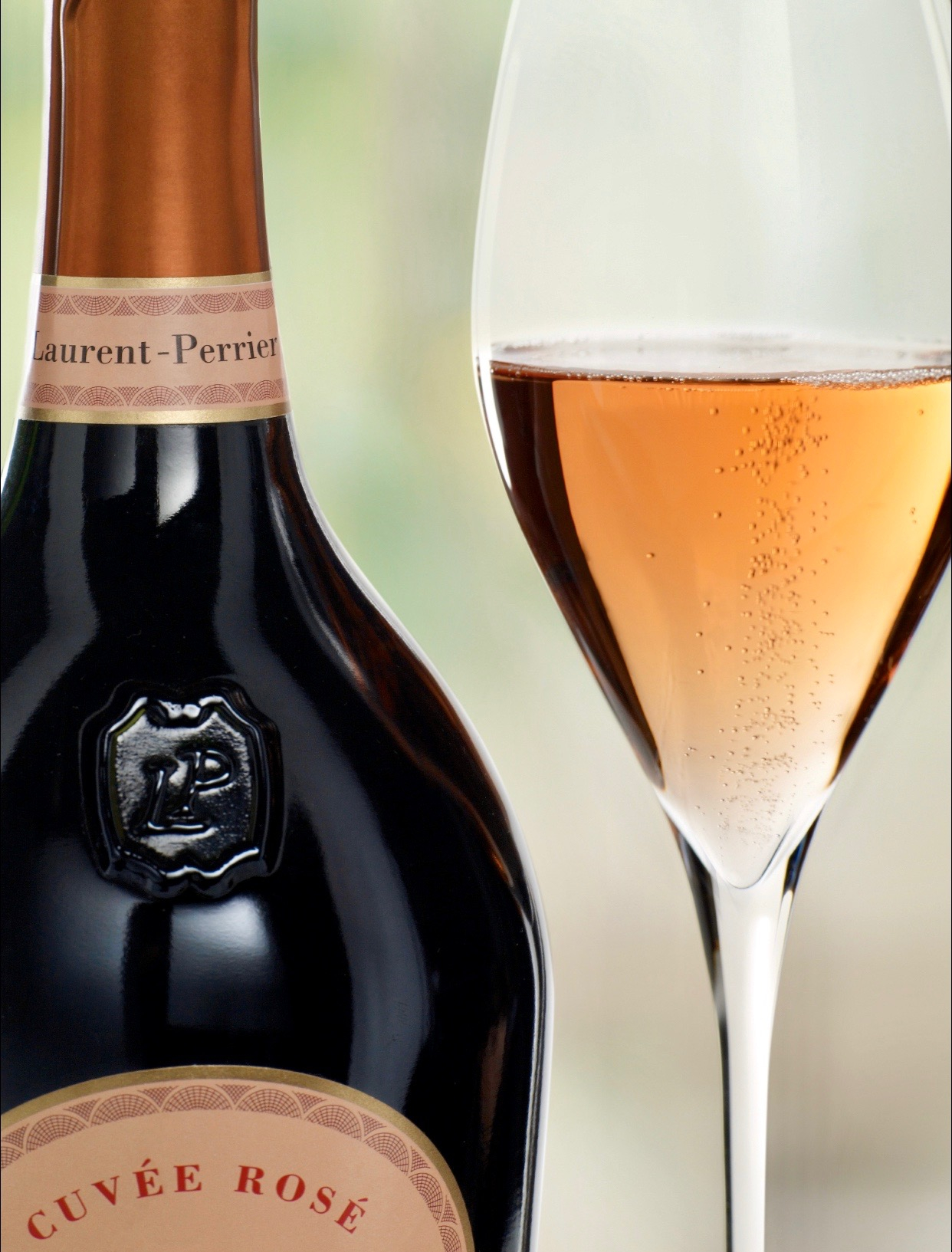 Laurent-Perrier is very famous for its rosé made from 100% pinot noir. Can you tell us about it?
It is a made by a temperature-controlled maceration method. We handpicked the pinot noir (100%), and then they go through a sorting table before being de-stemmed and put into a stainless-steel vat where it will macerate with the skin. It will macerate between 48 to 78 hours and the cellar master will check on it every hour, then every half hour and lastly every minute until he says STOP. The maceration will stop only when the aromatic of fresh red fruits is present at the level desired. The color is not what matters—the aroma is the most important. Once the maceration is stopped the juice is immediately transferred to another vat to begin its fermentation, leaving behind skins and pips. After fermentation it will be aged for a minimum of 5 years on lees before being released on the market.

How do you like to spend your days off?
Travelling around the world and visiting vineyards!

What is your favorite wine to drink right now?
Grand Siècle! The more I taste it, the more I discover its deep complexity.