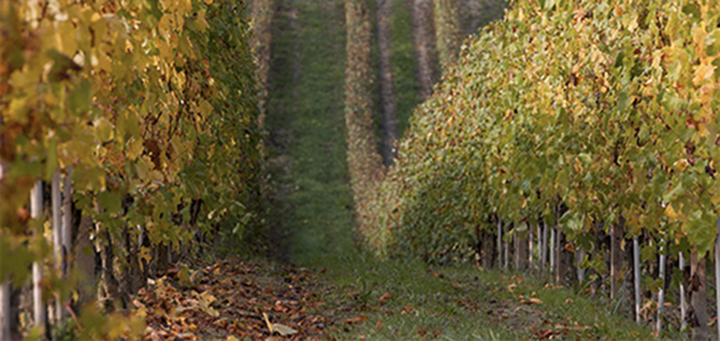 Villadoria, in the heart of Barolo was founded in 1959 by Pietro Lanzavecchia. The Lanzavecchia family estate is located in the western hills of Serralunga d'Alba in Piedmont. In addition to Nebbiolo the Lanzavecchias also grow Merlot and Muscat vineyards, as well as hazelnut groves.

Grape Collective talks with Paola Lanzavecchia about the family estate and the greatness of Barolo.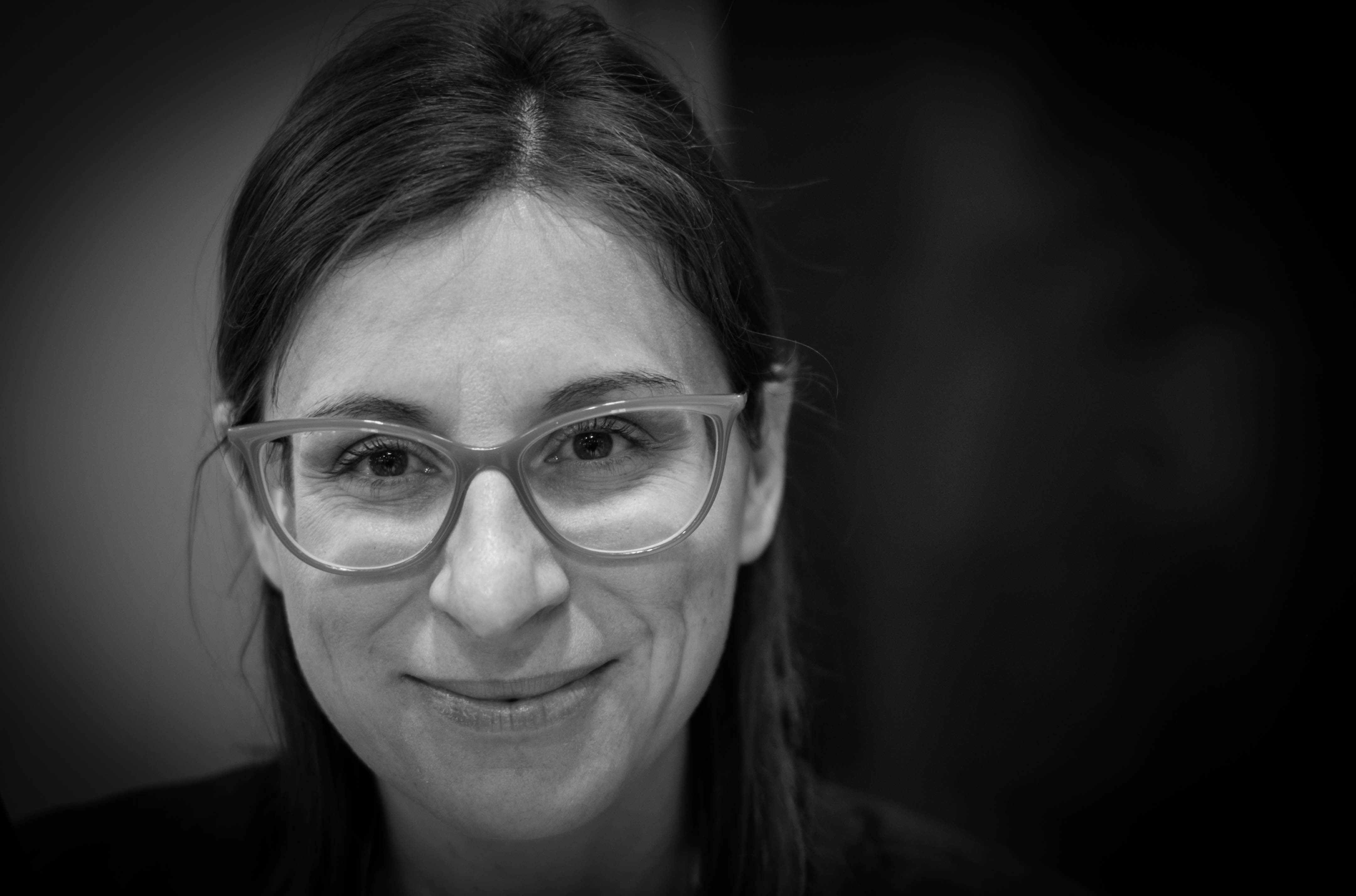 How many generations have you been making wine?
Paola Lanzavecchia: Four generations. Waiting for the fifth.

Congratulations.
She may not like wine at all. Thank you! Little lady. Yes, little girl. Another one. Very happy, my father.

You just have one other sister, yes?

Yes.

Is she in the business as well? You do it together?

No, she's a lawyer. So I'm the only daughter in the business, the wine business.

That's a lot of pressure.

Yes but I'm glad to do it.

So this wine is the Paradiso. Again just to let you understand the difference all the soil in our area is marl and calcarous from a sedimentary origin. So, in the very small area, you can find differences of the color and the origin, Serralunga is famous because it's the oldest area of the Barolo area, so we are talking many millions of years ago.

So in the past it was the sea, and each hill has a different composition. The Paradiso is particular, the color is white and gray, lightly gray, and after two meters depth, you find the hard rock, so, you don't have a lot of organic substances and the production is very low so the berries are very small and the grapes very light, so you can't produce a big quantity, just very low yield, and the big concentration. It's a very Serralunga style because it's austere and quite sharp at the beginning, the tannins are powerful and sharp but there's more in elegance. It's a long lasting wine.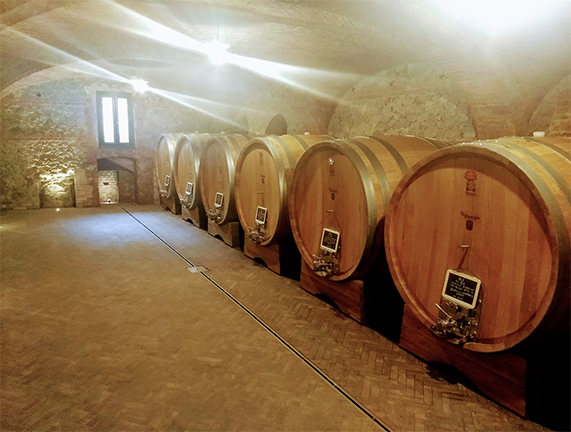 Each wine is a project, this is more ready for now, I mean, the Barolo Serralunga that you have tasted before is ready in the beginning of this. If I sell now the '15, you can drink the '15. This wine, the Paradiso, depends what you eat, I mean, in my opinion it's more interesting to keep in the cellar for a couple of years.

This year is the first year that we present the Lazzarito Barolo, it is the very same color, and we have around three acres of Lazzarito since many, many years. The 2015 was such a good vintage that we decided to vinify and bottle the Lazzarito as a single vineyard.

What about your oak usage?

Oak is Slavonian Oak, normally 50, 30 hectolitres, Garbellotto, so the producer of the oak is Garbellotto.

We don't use barrique for Barolo, we are very traditional. For the 2017 vintage that was very concentrated due to hot temperatures, we bought the 25 hectoliters, Garbellotto again, because we wanted to have more surface and color, a little bit smaller barrels, but no smaller than 25 hectoliters. They're traditional.

You never went toward the barrique style?

Not for Barolo. We don't use barrique for Barolo, traditionally. We use some barrique for the Bricco Magno that is our Nebbiolo or our baby Barolo.

What are the primary differences with the Bricco Magno?

We normally have the same vintage of Barolo on the market because it's important and traditional, and this Bricco Magno is a little more commercial, easier to drink, and it is one year of aging and different size, even in the berry, it's a different size wooden case, so you find also some barrique here.

How was the '08 vintage for Barolo?
2008 was a very traditional vintage, you can feel good acidity that allows that to have this freshness after many years, after more than 10 years, it's still very young.

Still very young.

So the great acidity of the '08 and the good aging in the bottle give this more chocolate and tobacco and leather taste, it's more a meditation wine.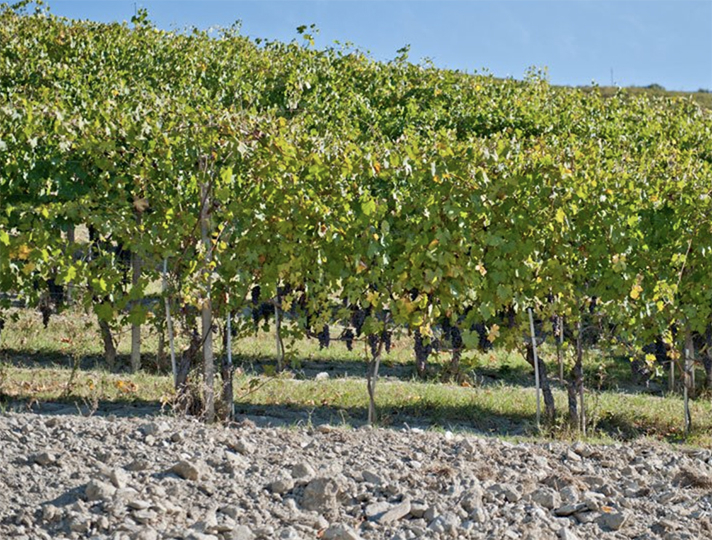 That's a very good line, "meditation wine." And how much wine do you make in total?

In total it's around 500,000 bottles, and we have several different wines but the main production for us is the Barolo, because we own vineyards of Barolo and we also make some other easier wine than a Barolo, and we need it. For example the Langhe Nebbiolo, it's the Bricco Magno. This wine is a very important market for the U.S. for us. This wine was born for the U.S. and it's now our flagship for U.S. market.

And how many hectares do you have?

We have around 20 hectares, mostly cultivated for Nebbiolo, but just Barolo, 12.

So, some other varieties. We also have some Moscato grapes, because Serralunga d'Alba, that is in the Cuneo province, can make Moscato D'Asti that the crazy Italian love. The interesting part is that we purchase some grapes of course, from growers, of our area as my grandfather used to do it with same people then generation by generation you have a long line, long terms with growers, it's very hard. We are growers as well, so we know each other, since many many many years. We make a good Barbera. Also Barbera's important for our business. But the Nebbiolo is in our hearts and our minds and so the Nebbiolo is our core business.

And the moment the project that I have is to concentrate our sales to explain the difference MGA menzioni geografiche aggiuntive, the different crus, the different areas of Barolo, because Serralunga is around 30 MGA so each specific plot ... It doesn't mean better or worse, just different, you can prefer this wine the Paradiso comparing with the Lazzarito, just different characteristics, this is more powerful, this is more austere, just different hints of Barolo, so the characteristics, this is my focus now. Last year I came maybe five or six times to have winemaker dinners or presentations to try to keep in touch with the journalists. It's not very easy to make them understand our small area with such very drastic differences and so many producers.