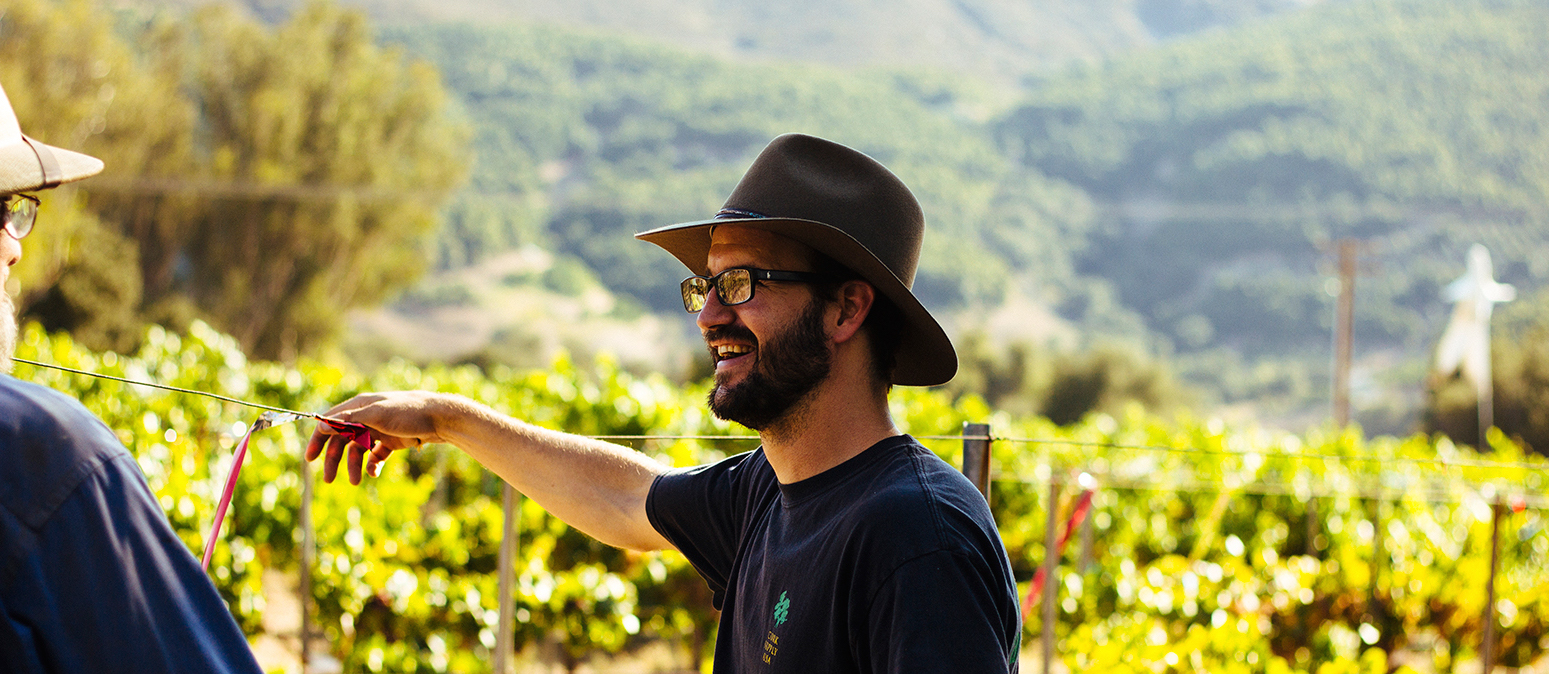 We visited with Chris Broomell who is the winemaker for Vesper Vineyards in San Diego. Broomell is one of the new wave of progressive California winemakers singled out in Jon Bonné's New California Wine. Chris Broomell alongside his wife and Vesper co-owner Alysha Stehly grew up in the San Diego area in families that have been farming the area since the 1940s. Both studied enology and began to make wine from local San Diego vineyards starting in 2008.
"In the improbable setting of San Diego County, Alysha Stehly and Chris Broomell are making wines that need no geographic explanation." – Jon Bonné
Christopher Barnes: Tell us about your journey into wine. How did you get involved in the wine business?
Chris Broomell: It was when I was 12 years old with my family on a ranch in Valley Center, down in San Diego here. Because of water issues they were diversifying some crops and pulled out a bunch of grapefruit and started planting grapes. Family farm being what it is I was close to the ground, so I was the person who got to backfill all the holes and out soil out the vines. Since then I've been involved loosely with vineyards and wineries, up until I moved back here in 2009.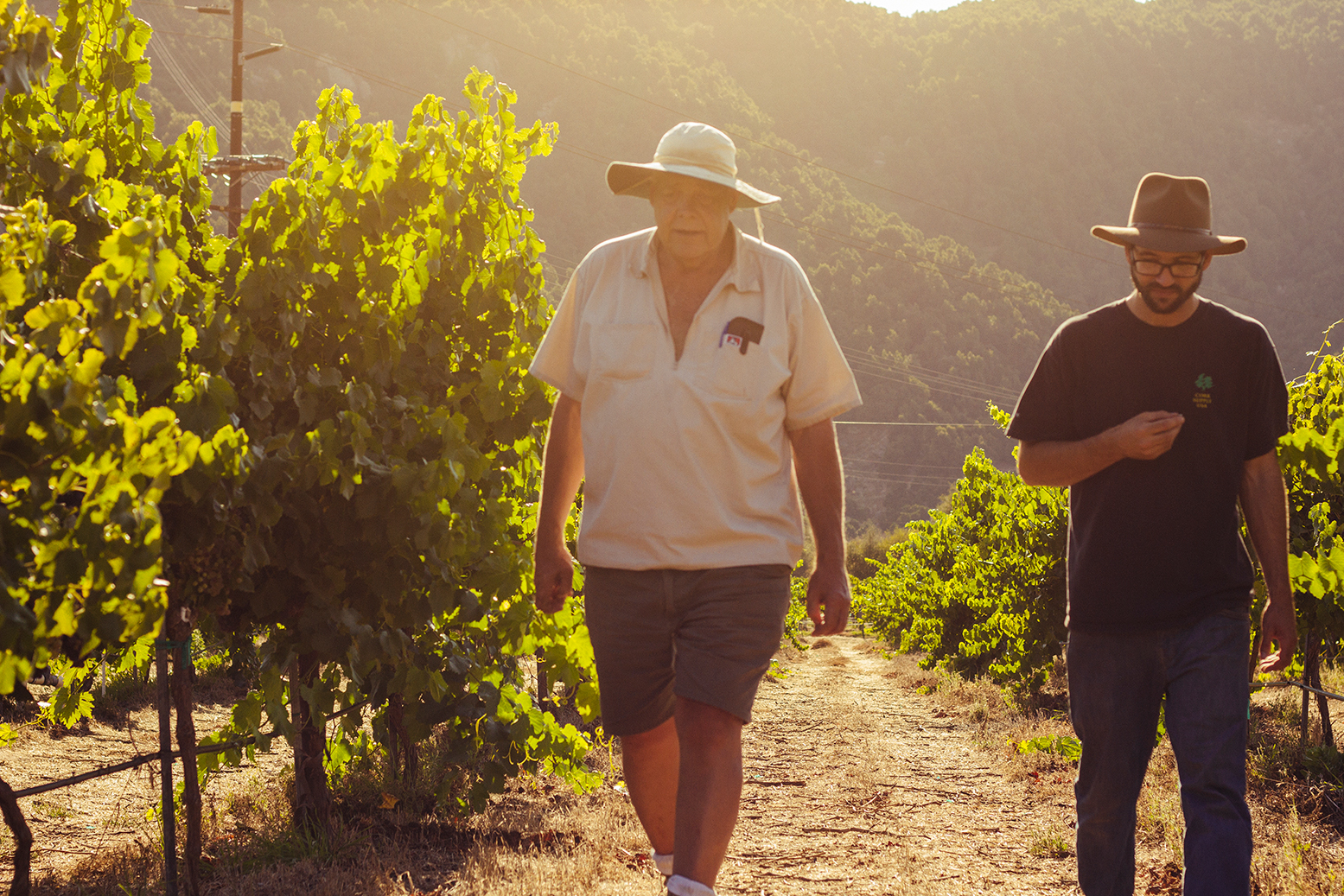 (Don Armstrong of McCormick Ranch with Chris Broomell)
What inspired you to create your own wine label?
Vesper started from an aspect of there were growers that I respected in San Diego that had vineyards and I wanted to showcase their grapes and what they were doing with different sites and vineyards across San Diego. I was already down here making wine for my family, from their estate, but they weren't purchasing any fruit. That's how Vesper was created.
In terms of San Diego County as a wine region, it's not one of the regions that people think about generally when you talk about California wine. What do you feel is the potential for wine in this region?
It's limitless at this point, outside of a lot of the great sites being developed into homes and what not - that's a huge detriment to what the potential is. Those properties where you can hold off some of the development and all of that it's limitless. In San Diego it used to be a large wine producing area prior to prohibition and in the 1900s. If they could do it then, why can't we do it now? A lot of the knowledge was forgotten so we have to start again.
There are are some older vines in San Diego county, how old are the oldest vines, and what has potential to make good wine?
The oldest stuff I work with is Carignan from McCormick Ranch, which is 11x7 spacing California sprawl, two wire trellis. Went through two fires in 2003 and 2007, so most of the posts are burned out, so basically head trained now. It's showing a huge potential of what can naturally grow here. He sprays it maybe once for mildew, especially for Carignan, which his extremely susceptible to it. It's showing that even with as arid as it is, irrigation isn't necessarily something that we need for the vines considering he basically does not water it. At this point it's on it's own. It's fun to see the seasonality differences and the real expression of that site through Carignan.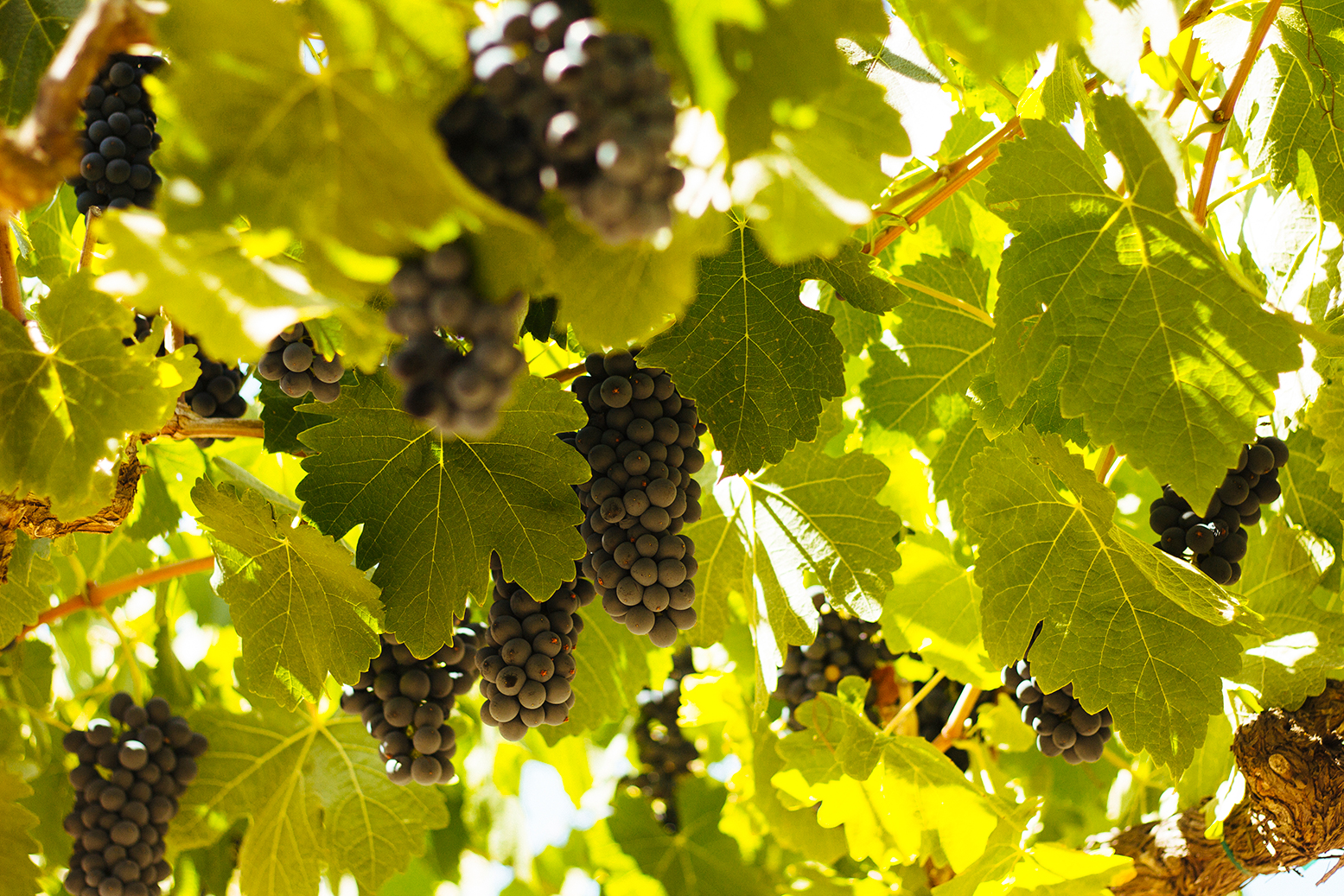 Tell us about the varietals that you think perform the best in San Diego County.
I really like Southern Rhone grapes, it's the varieties I'm most familiar with. I think they grow really well here, especially Grenache in all forms. Carignan has been doing really well, and so I've started to explore a little more of the Spanish varieties from that swath of land on the Mediterranean. Generally those.
In terms of the wines that you make right now, can you walk us through a little bit the types of wines that you're making at the moment?
Most of the wines I focus on making in San Diego are meant to go with the climate of San Diego, so they tend to be acid driven, lighter styled, more refreshing, not overbearing. The weather here for most people across the US is generally perfect, most days. The biggest complaint of people living here is we don't have seasons. When we do have one rainy day all of a sudden everybody starts complaining that it's raining, as much as we need it. The wines are meant to go with that lifestyle: lighter, more hands off style, and expressive of the place and the vineyard, picking earlier just to remain the acidity because it is warmer here.
What are the challenges with making wine in San Diego county? Everybody here talks about drought, is that something which affects you? How would you describe the complexities of the irrigation?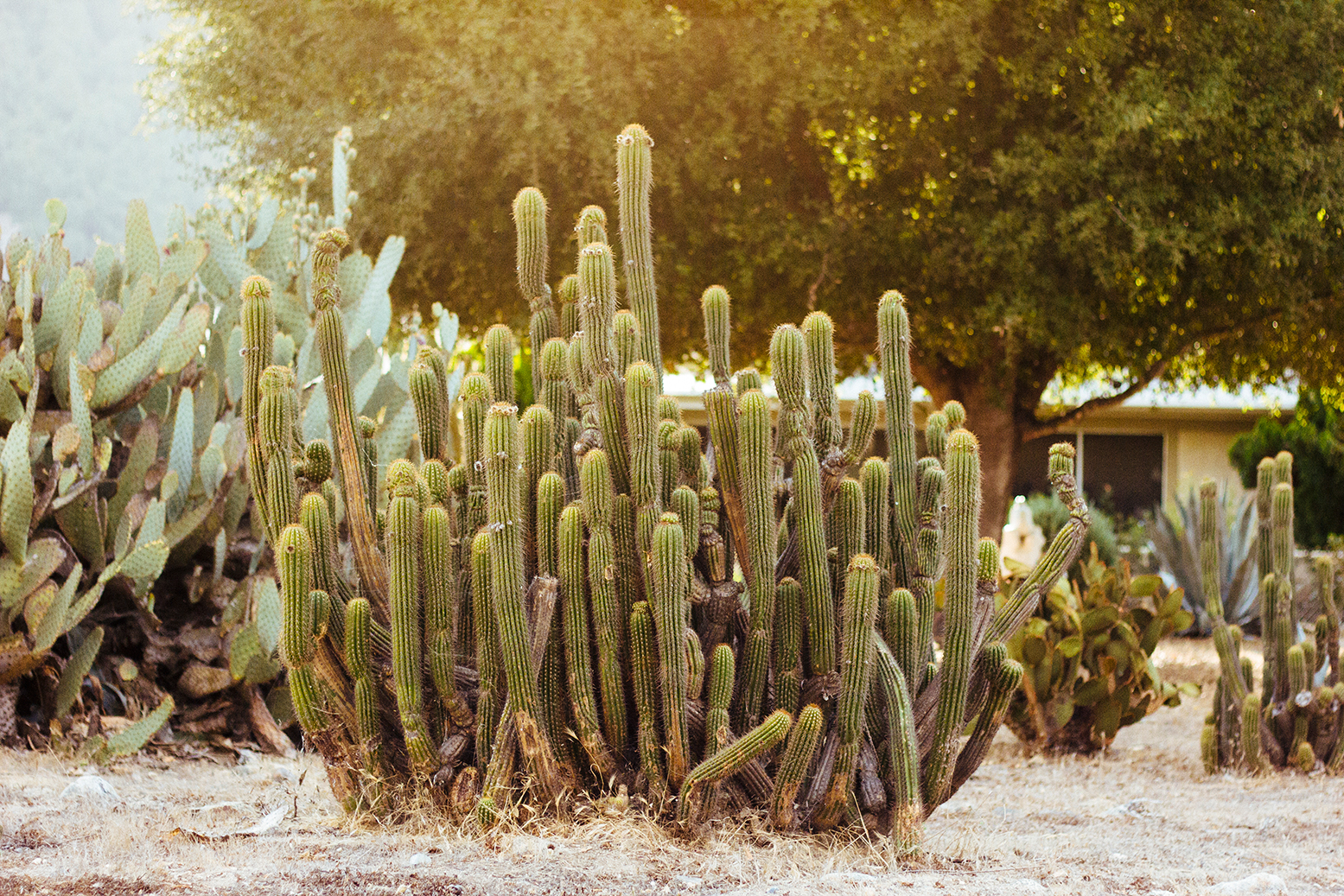 The biggest issues in San Diego, one would be water, but also balancing the ripeness of the fruit and getting sites that retain acidity without getting overripe. Specifically to make the styles I want to. I've seen vineyards where it's not uncommon to be completely done picking by the 15th of August. You don't necessarily have maturity into the flavor profiles; you have sugar and acid sure, but it's not going to make a great wine. Designing vineyards to help naturally retain ripeness and complexity is important.
Do you feel that there is a grape that's going to be the signature grape of San Diego County?
No. If you look to older regions in Europe, most of the warmer regions tend to be more blend focused. I think that'll be true about San Diego. Not that a variety might show really well at this one site, but generally I think the wines that will be known on a broader spectrum will be blends.
In terms of San Diego as this emerging wine region, what do you think needs to happen for the world to take notice of what's going on here and to embrace San Diego County wines?
I have no idea... I guess generally, for consumers, just to explore, and not be so close-minded, and expect say, as an example, a Syrah from San Diego to taste like a Syrah from ... Allow it to have it's own expression. Hold it to an equal quality level, but maybe expect something slightly different from it. I don't know, enjoy wine.
Talk a little bit about the terroir of San Diego County and the differences.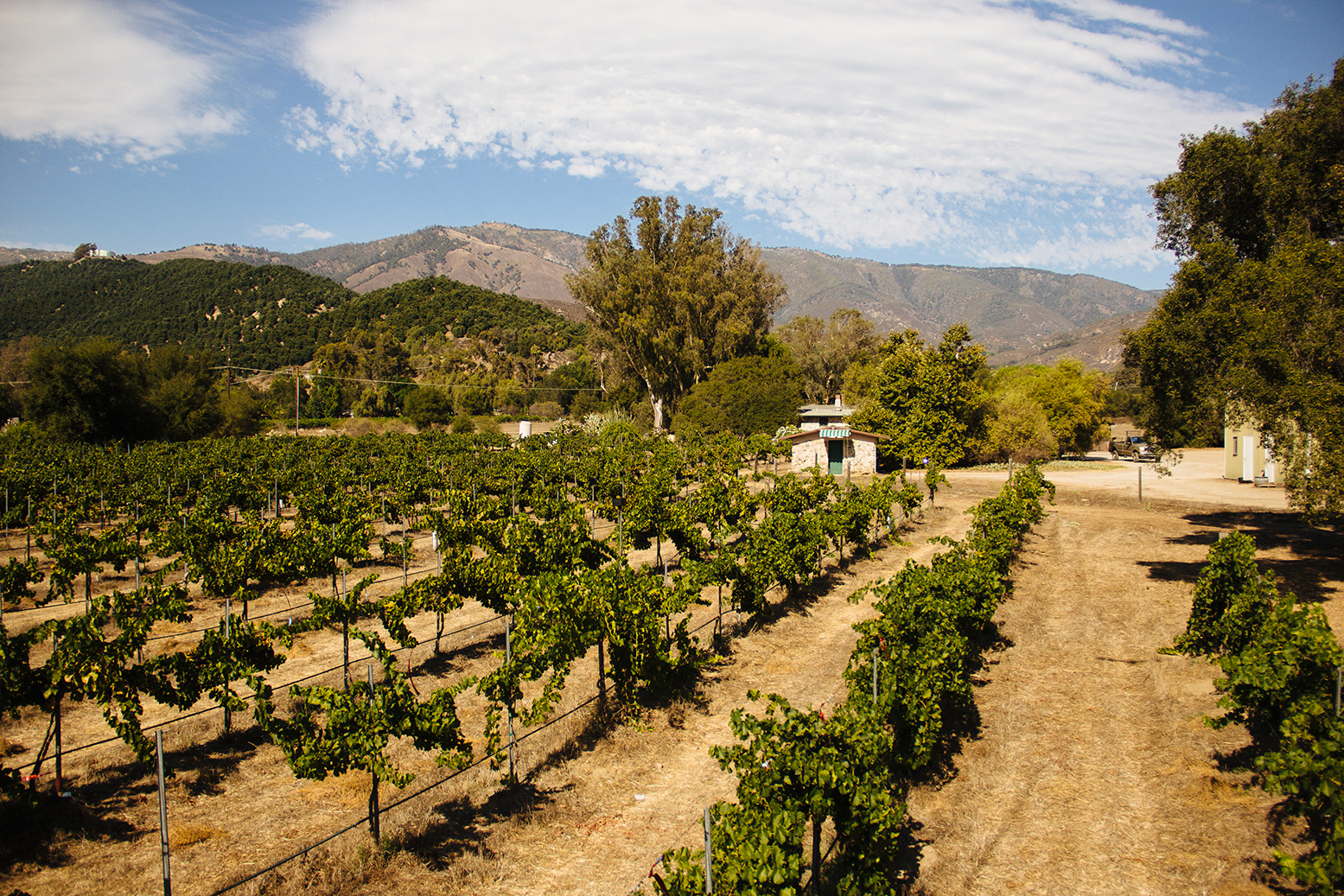 Terroir of San Diego. We don't really have soil, we have dirt which is granite. You get a mix, and there's some organic matter in some places in the valley floors. It tends to be granite composed, so extremely well draining, different rooting depths, varying aspects like elevation, changes vary tremendously even within the same distance from the ocean, you can go from 400 foot to 2400 feet, 20 miles from the ocean and get dramatic air movement changes through both of those sites. It's a really fun place to work and develop vineyards, because they're all showing some different exposure and stress to the vines, whether it be wind, or heat, or what not.
The boom of urban wineries in San Diego, there is an outrageous number of wineries that have exploded on to the scene here recently. Obviously not everybody is going to be producing great stuff, but what do you think drove that and how do you feel about the urban winery scene in San Diego right now?
One is it's a lot more cost effective, especially because dirt in San Diego is very expensive. I would rather have an acre of vineyard, rather than an acre taken up with a winery. A lot of the populous is coastal and so there are all these little pockets of communities, and so a little local urban winery popping up in that community is the local wine bar.