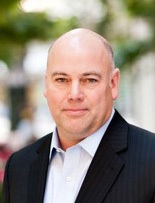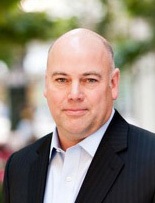 Robert P. "Bobby" Koch is the president and CEO of the Wine Institute, acting as its chief lobbyist in Washington D.C. and Sacramento, California. The Wine Institute is the public policy advocacy association of the California wine industry, representing more than 1,000 wineries and affiliated businesses that are responsible for more than 80 percent of the nation's wine production and 90 percent of U.S. wine exports. The Wine Institute uses its resources to support legislative and regulatory advocacy, international market development, media relations, scientific research, and education programs that benefit the entire California wine industry.
BACKSTORY
Robert Koch graduated from the University of Maryland with a B.A. in Government and Politics. He then went on to spend nine years on Capitol Hill working for former House Majority Leader Dick Gephardt and former Majority Whip Tony Coelho. He joined the Wine Institute in 1992 as vice president of federal government relations and became senior vice president in 1996. In 2003 he was promoted to president and CEO.
OF NOTE
In addition to opposing franchise monopoly bills and seeking legislation that will allow wineries to ship limited quantities of wine directly to consumers, the Wine Institute pursues a variety of programs and community alliances and promotes sustainable business practices in the wine industry. The goal is to reframe the entire social debate on wine in America by educating consumers and policy makers about wine's legitimate place in a healthy lifestyle.
PERSONAL
In 1992, Bobby Koch married Dorothy "Doro" Bush, the only living daughter of George H.W. Bush, at a private ceremony held at Camp David. They are officially the only couple to ever be married there in the nation's history. They have two children together as well as two children from Doro's first marriage.
In addition to his work at the Wine Institute, Koch is a member of the U.S. Department of Agriculture's Agricultural Policy Advisory Committee for Trade (APAC), and a board member of the National Commission Against Drunk Driving, the Council on American Politics of the George Washington University Graduate School of Political Management, and the California State Society. He also is active in raising funds to find a cure for Crohn's disease and ulcerative colitis.
NO JOKE
Since becoming President and CEO in June 2003, membership at the Wine Institute has grown 70% to over 1,000 Californian wineries and affiliated businesses, which are predominately family owned and operated.
VITAL STATS
FULL NAME: Robert P. Koch
NATIONALITY: American
OCCUPATION: CEO of the Wine Institute
UNDERGRAD: University of Maryland
RESIDENCE: Bethesda, Maryland