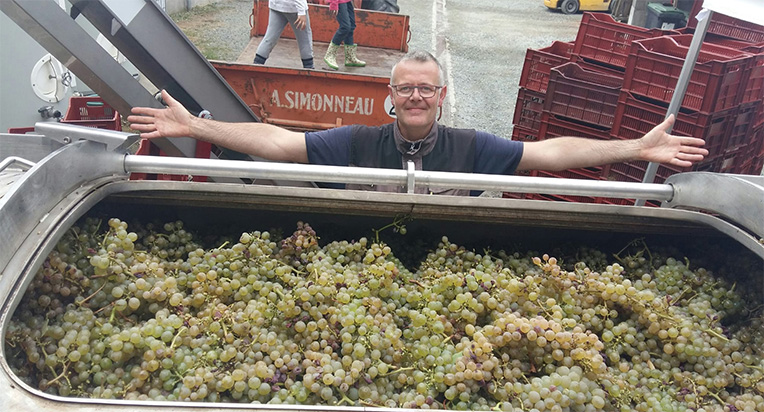 Christophe Boutet took over the family estate Domaine Boutet Saulnier in 1997 after his father's death. Since 2011, Christophe and his wife have practiced sustainable agriculture on their 12 ha of vineyards and are moving towards organic viticulture. A portion of their wines are biodynamic. The Boutets have excellent vineyards in the small Vouvray appellation with the famous Domaine Huet's vines as neighbors to their vineyards.
Grape Collective talks with Christophe Boutet about the magic of Chenin Blanc in Vouvray.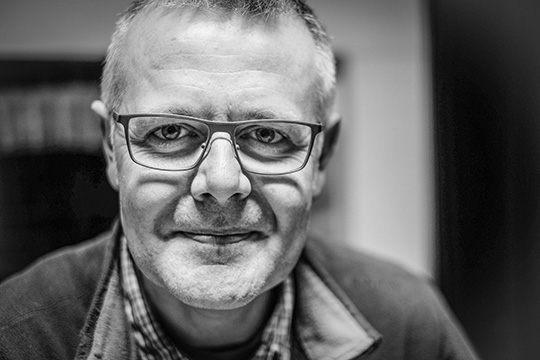 Christopher Barnes: Tell us a little bit about the history of the estate.
Christophe Boutet: So, my grandfather started here first, after the second World War in the '40s. And then, my father worked the land, then my brother, and then it's me. So, we started maybe 80 years ago.
And, you have these fantastic caves in the wall, where your cellar is. How did those caves get built?
Well, most of the caves are one wine grower's caves, here. So, basically, people in the last past century used the stones to build houses or castles sometimes. But, these caves here are made for wine growing. I mean, people who are making the wine in the caves, so that was a cool place for wine.
And in Vouvray, Chenin Blanc is the main grape. How would you describe it?
Chenin Blanc is an extraordinary great value to me because it has got this acidity, this richness, so you can do beautiful wine, from dry to sweet or medium, sparkling, and this is very fascinating. I would compare Chenin Blanc to Riesling. Those two grape varieties are very beautiful.
Talk a little bit about the terroir in Vouvray.
So, most of my terroir here in the vineyard is chalky clay soil. We really don't have a selection of soil, it's all chalky clay soil.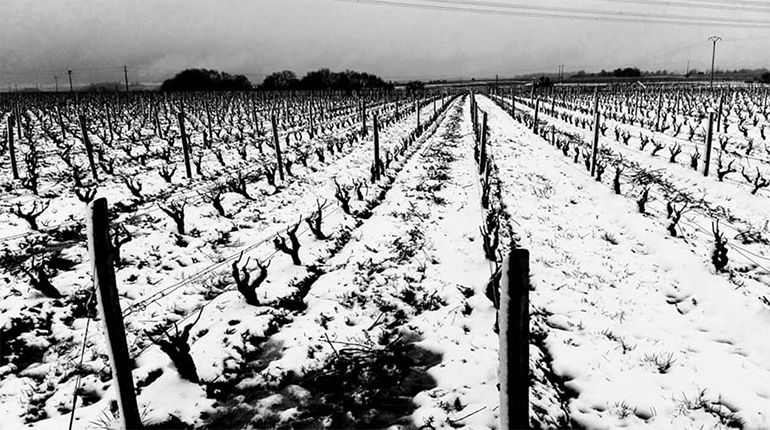 And what about the climate?
So here in Vouvray we are in between the ocean and the continental climate, so we are in between those two climates so that makes a very big difference because the ocean brings different changes. So, that makes every vintage different. Sometimes it's sunnier or sometimes it's colder so that makes the vintage important here.
What makes Vouvray a special place to make wine?
Well, it has been centuries and centuries that we have made, especially Chenin Blanc, here in Vouvray. So, Vouvray is a special place because we have the terroir which is good for Chenin Blanc. That's it.
What is your philosophy of winemaking and the viticulture.
My philosophy of wine is first in a vineyard; wine is made in a vineyard. We don't have a big yield, on all the wine I'm making. That means the wines are more expensive.
What about the viticulture? How do you approach viticulture?
We have done sustainable agriculture for maybe 15, 20 years now. So we have some grass in the vineyard between the vines. We're doing lots of work during the season.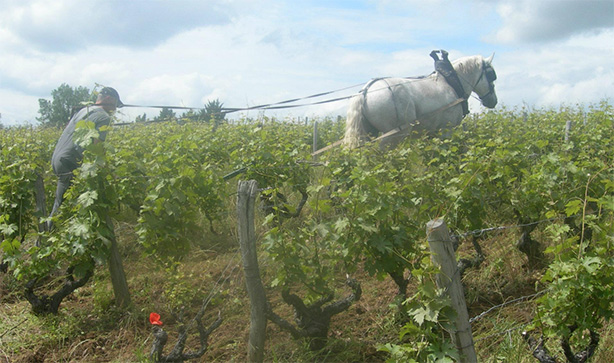 And some of your wines are organic. Talk a little bit about those wines.
Yes, because we're interested in organic wines. We drink a lot already, but we wanted to first have a select best terroir and to do them organic. So we do it parcel by parcel, first, and then we'll see. But, the idea is to do the best place first organic here.
And some of your parcels are in very good spots. I mean, your neighbors Domaine Huet is is one of the famous Vouvray producers.
So, yes we have maybe 60% of the domaine, which is in this area in the Loire and all of those place, which are famous. So yes, it's a good spot to do the good wine.
Now talk a little bit about the different wines that you make.
We produce here in Vouvray sparkling. We produce dry wine as well. So these are the two main productions. We do as well some sweet. But most of the production is sparkling and dry wine, yes.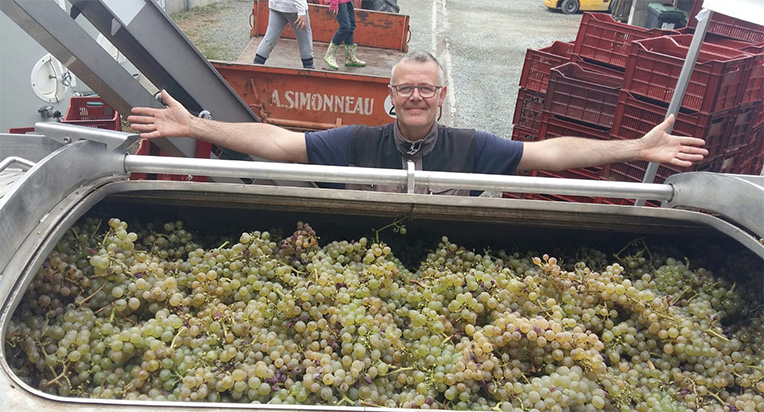 And how has the winemaking evolved over time? You're making more dry wines now than you used to?
Yes, we used to produce sweet wine here in Vouvray, medium, but this part is tending to go down and we produce now more sparkling and dry wine.
And, How would you describe a sparkling Vouvray?
Sparkling Vouvray is a rich wine, I mean it's not only bubbles but we have a richness in the wine, which makes Vouvray interesting. We usually leave some fructose in the wine so this is very rich grapes, naturally, and we use this fructose to make the second fermentation. That makes a difference between Vouvray and the basic sparkling wine, to me.
Talk about the Clos du Bois because that's a very interesting wine that you're making.
So, it's a special terroir, special place, where we make some dry wine, and so we use a horse in this parcel to work the soil. We do it organic as well. We do the other work in the vineyard by hand, I mean there's no tractor, nothing. So it's a small parcel but we do the maximum to have very, very good wine.
Take a 360-degree virtual reality tour of Domaine Boutet Saulnier in the Loire Valley, France. This experience only works in certain browsers including Google Chrome. You can also experience the VR tour directly on Youtube.
It's quite a rich wine, isn't it? I mean it's extremely intense wine.
Yes, it's rich grapes. I mean, only dry but this wine especially very rich, well-versed and very ripe fruit in that. And we do the best.