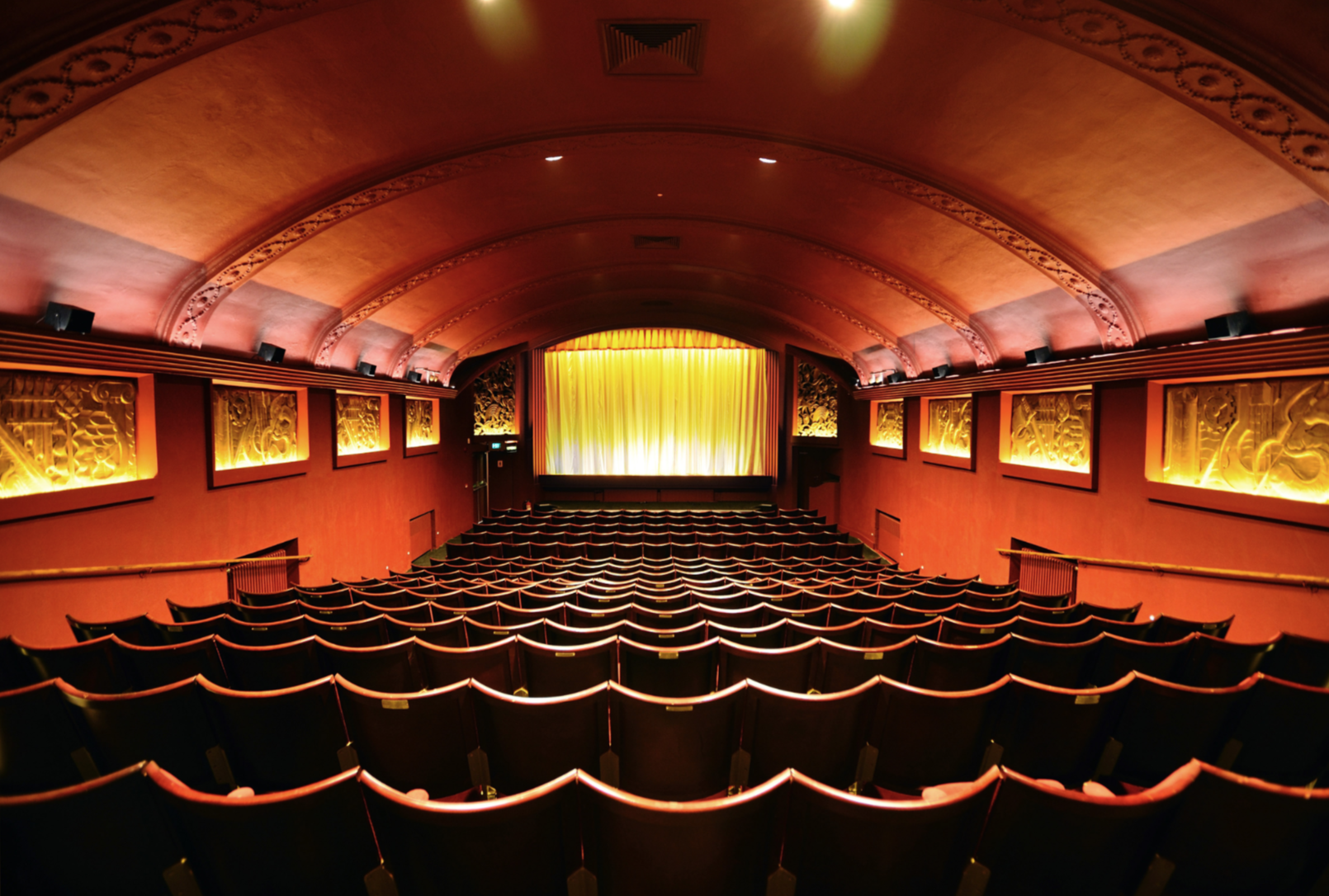 If I am ever called upon to design my own fallout shelter, the interior will be a tiny movie theater. There will be stadium seating, a screen that takes up an entire wall and a sound system that gets louder than a metal show. The canned fruit cocktail and 10-gallon jugs of potable drinking water will have to share shelf space with 35 mm film reels, because what's the point of surviving an atomic blast if you'll have to spend the rest of your life watching movies on digital video? Because I was still reading Baby-Sitters Club books when the Cold War ended, I never spent much time worrying about a nuclear holocaust before November 9, 2016. But I fixated on it in the aftermath of the last presidential election, simply because it was the worst possible thing that could happen and that's how my brain works. Visions of subways transformed into ovens dominated my thoughts. I imagined awakening midway through getting incinerated in my bed.
Around the same time, I started going to a lot of movies. Or, rather, I started going to a lot more movies, because I've always spent plenty of time at the cinema. It took a while to realize I'd accidentally stumbled on the perfect therapy for my post-election anxiety. The idea that films allow us to escape our own imperfect realities by immersing us in lives that are not our own is as old as moving pictures themselves, and it was certainly comforting to visit a world that wasn't braced for this particular brand of political chaos. I also took solace in remembering that we still had art, which was proof that at least some segments of self-deluding societies flirting with extinction remained capable of appreciating aesthetic beauty and moral truth.
Mostly, though, I was there for the physical experience only a darkened theater can deliver.
Some people hate going to the movies because it puts them elbow to elbow with hundreds of chatty, fidgety, popcorn-chomping humans whose very presence is a distraction from what's happening on the screen.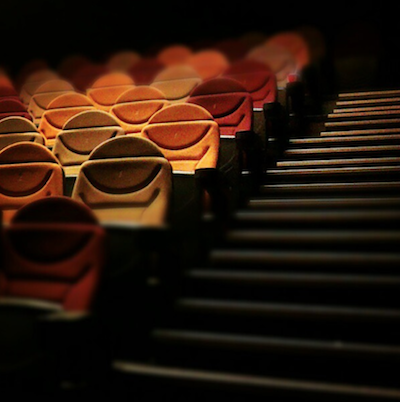 But that may be the thing I love most about cinemas: they make your community visible and palpable without forcing conversations. Holing up at home while processing a public tragedy can make you spiral. Constantly dissecting the bad thing that happened with friends and neighbors can fool you into thinking nothing else matters. So it felt good to be out in the world, with other people, in a place where everyone had come to focus on something different.
Theaters have become one of the only places where you can reliably escape the endless stream of alarming news, whether it's coming from Washington or Hollywood or the disembodied voices of Panic Attack Twitter.
Mostly, though, I was there for the physical experience only a darkened theater can deliver.
Turning off your phone for two hours now qualifies as an act of self-preservation, but few of us have the discipline to do it without being forced. In the absence of push notifications, a dark, windowless, soundproofed theater is the next best thing to a sensory deprivation chamber for those of us who'd rather be alone with some great filmmaker's thoughts than our own.
Happily, for everyone who meditates by the light of a projector, the city is in the midst of a low-key movie theater renaissance. Subscription services that put video rental stores out of business, then abandoned extensive streaming movie libraries in favor of original TV series accidentally created a market for new revival houses like Chinatown's posh Metrograph and the discount Bushwick haunt Syndicated. Union Square's Quad had been in decline for years before its grand reopening in April, with renovated theaters and a full slate of indies and retrospectives.
The tiny storefront cinemas Spectacle (photo, below) and Video Revival have taken root in Brooklyn, where they show underground oddities and serve as community centers for local filmmakers.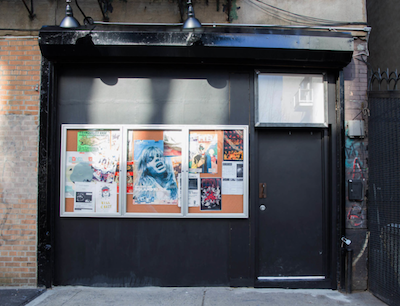 We can eat and— crucially—drink while we watch at Alamo Drafthouse, the Texas chain that opened its first NYC outpost in 2016, and Nitehawk, which is building its second location amid the debris of Park Slope's decrepit Pavilion. Of course, there are also stalwarts like Film Forum, Film Society of Lincoln Center and my local arthouse, BAMcinématek, to say nothing of the dozens of chain multiplexes spread out across all five boroughs.
In the past year, I've sucked down soda at sold-out, opening weekend showings of blockbusters, in palatial auditoriums with balconies. Weeknights at BAM, I've stretched out over three seats, my legs hanging over a fourth, and taken in documentaries no one else wanted to see. I've endured hour-long commutes to Lincoln Center on Sunday mornings, for film festival screenings that are over by the time I usually wake up. UA Court Street has become my favorite place to squander a whole night on some overlong sci- fi extravaganza, Blade Runner 2049 or Valerian and the City of a Thousand Planets, reveling in three long, social media-free hours of future people problems. On vacation in Maine this summer, my boyfriend and I slipped into a theater hidden behind a restaurant in a small- town shopping mall for a bleak matinee of Lady Macbeth.
It's not that I'm still losing sleep over nuclear war. Even at my most hysterical, I never literally believed IMAX images and Dolby sound could protect me from a bomb. But I keep going to movies for the same reason I assume people who've healed their psychic wounds through religion or therapy keep showing up to their weekly services and appointments. It's a maintenance measure and a way of structuring a formless existence. The ritual itself has become a comfort.