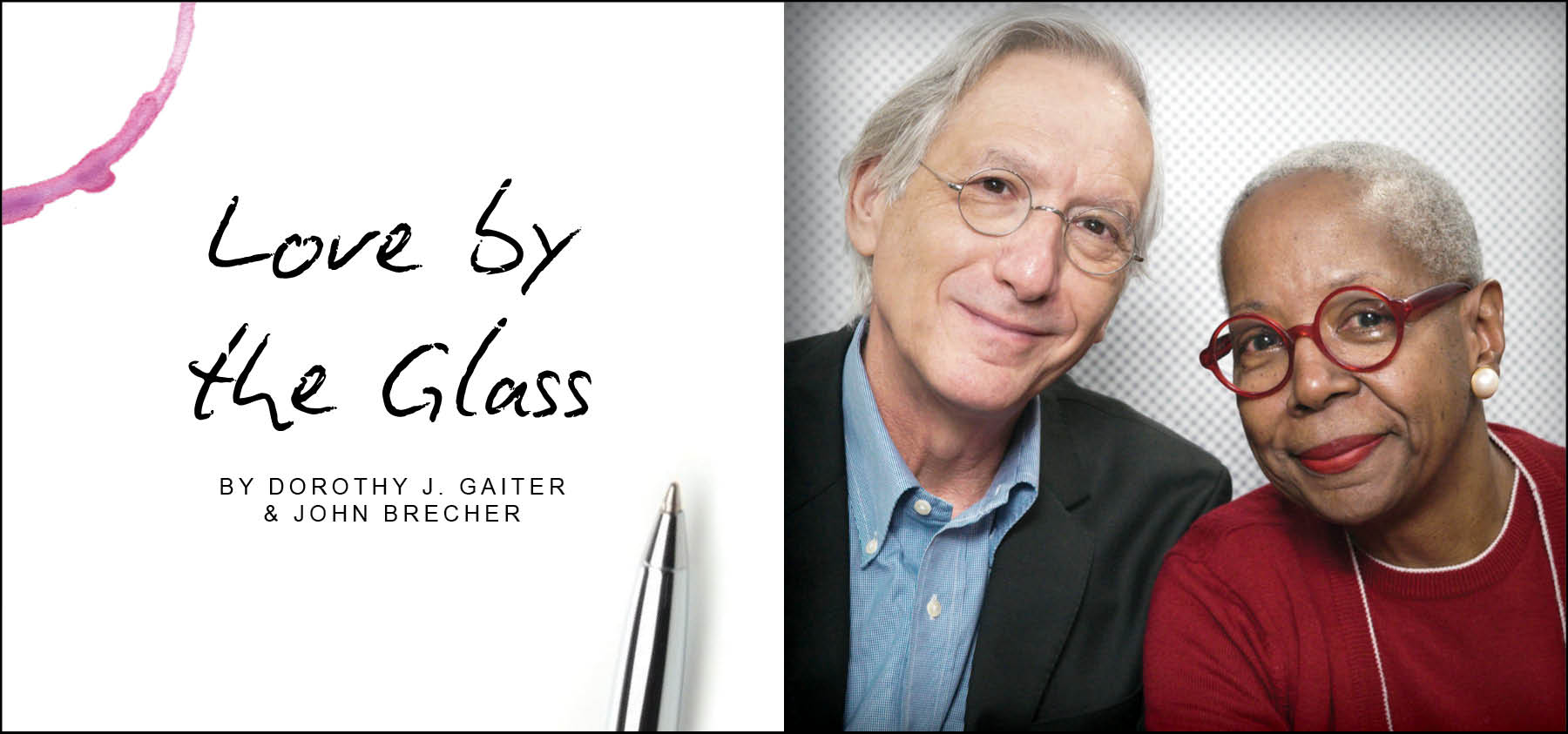 We've been told for years and we've even written it: Good wines are made in the vineyard. It's all about the place, the terroir and, yes, that does exist. Catena Institute of Wine announced in February the publication of "groundbreaking research, irrefutably proving the existence of terroir and its persistence across vintages" based on studies of Malbec in Mendoza.
Certainly there's a high-elevation mound of truth in the huge contribution that place has in the creation of good wines. That hard-won wisdom is centuries old. However, lately more and more winemakers have, not in a boastful way, but in a "I've-done-this-and-it's-been-rewarding" kind of way, admitted that, well, they do have something to do with it, too.
Last year, when we met Matt Dees, the winemaker for cult winery Jonata, its more affordable kin The Hilt and the even more budget-friendly The Paring in Santa Barbara, he acknowledged as much. He used to think that place was 95 percent of winemaking but told us he now thinks people are 50 percent.
"I was completely idealistic and stubborn, coming from plant and soil science. I love how clean the system is, I love how logical plants are, how kind of everything follows this form and function, the direct relationships that make a lot of sense," Dees said. "But the longer I've been in the industry the more I believe that people are just as much a part of terroir."
(Photo: Winemaker James Ewart)
We thought about what winemakers bring to the table when, across six months, we tasted two vintages of rosé from Diora, a brand of Delicato Family Wines, the country's fifth-largest wine company, according to Winebusiness.com. Owned and operated by the Indelicato family, Delicato, which built its business on bulk wines, added a division in 2019 that focuses on selling and representing fine wines, including Diora.
The 2019 and 2020 Diora La Belle Fête Rosé of Pinot Noir are single-vineyard wines from the family's 1,800 acres of grapes in San Bernabe Vineyard in Monterey's AVA in California's Central Coast. Years ago, the family sold off most of that vineyard, which was once considered the world's largest, to buy more prized vineyards in Napa and St. Lucia Highlands to make fine wine. It also built a $5 million small-lot winery in Monterey to up its game there.
James Ewart, who hails from a winemaking family in Australia, has worked for Delicato since 2000. He has degrees in geology, chemistry and viticulture, and makes the wines from Monterey. He made the Diora rosés, the 2019 inaugural release, and the current 2020 rosé, which we liked more. Turns out, when we looked at the tech sheets, we learned that the wines were made from two significantly different blends, which we found fascinating, especially in a new wine. That set us thinking about winemakers and the palettes of grape types they can use to a specific effect, like chefs with deep selections of spices.
It was time to call the winemaker.
Both were intentional rosés, not made from the saignée method, Ewart told us. That is, the grapes were cultivated specifically to make rosé, although the idea to make a rosé, Ewart told us, originated years ago from a particularly tasty lot of juice that had been bled off (saignéed) Pinot Noir to concentrate the flavors of that red wine.
"We made a lot of the saignées that we blend away and there was a nice lot of rosé," Ewart told us in a Zoom call. "The sales team said, 'We'd like to have something that's nice and fresh, something to complement the Pinot Noir.' So we started playing around using that saignée but we've evolved away from using that saignée" in the Pinot Noir rosé.
The Pinot Noir that goes into the rosé is picked early in the season, to capture the fruit's acidity, and early in the morning to minimize contact with the grapes' red skins. "But probably the biggest difference between the '19 and '20 vintage was the timing of the picking," he told us. The 2020 achieved a level of ripeness sooner than the 2019 so most of it was picked sooner.
"That's another reason why it's important to be out in the vineyard and not just looking at the numbers but tasting the fruit. The longer I go in my career I look at numbers less and rely on my taste buds more. I think that's the beauty of it. There's some science here but there's some gut-feel experience, too. It's a lot of fun to watch and see how it turns out," said Ewart, who will be 44 in April.
We disagreed about the 2019. Dottie liked it more than John although it didn't ring either of our bells. About the 2020, we wrote this: "Very pretty salmon color, with a touch of purple that makes it interesting. Crisp and light strawberry taste that is refreshing and very pleasant and easy to drink." Both could be hard to find and cost about $19. Ewart said he made 15,000 cases of the 2020 but apparently it's being rolled out slowly. It tastes dry but he says it's off-dry, with about 3.5 grams per liter.
"We're really trying to balance out that acid because you want to have the acidity there to refresh the palate but we don't want it to be taking the enamel off your teeth. It's a balance," he explained. "I think the 2020 is even crisper and fresher and a good part of that is picking those grapes earlier. Part of it was the year that the flavors were there earlier. Part of it was half a gram more acid when we picked the bulk of it."
We wouldn't quarrel with a winemaker about what he thinks makes a difference between two wines, but the blends are pretty divergent. The 2019 is 88% Pinot Noir, 7% rosé of Grenache, and 5% Chenin Blanc. The 2020 is 84.171% Pinot Noir, 7.931% rosé of Grenache, 3.829% rosé of Syrah, 3.182% Chardonnay, and 0.887% rosé of Malbec. Yowzer!
Malbec?
"On its own the Malbec rosé really adds some lovey bright blue fruit. Think of a tart fresh blueberry," he explained in a note following up on our conversation. "The Malbec at San Bernabe Vineyard really holds onto its acidity well. In terms of texture it lengthens the palate just a touch, similarly to the Syrah." Ewart spoke to us from Australia, where he was in day 12 of 15 days of quarantine, having flown there because his father, Andrew, a noted enologist and wine educator, is very ill.
About 88% of both wines were fermented in stainless steel and the remainder in neutral oak barrels "to add fatness on the palate," he said. The wine was bottled after only two months, to help it retain freshness.
The first thing that struck us about the blends was first the presence of Chenin Blanc, which he said added a "floral fragrance," in the 2019 and then its absence in the 2020.
What happened?
"Unfortunately, we made the hard decision to pull those out. They were old and unwieldy and really hard to farm and I was really sad when we pulled them out," he said.
"We keep our options open so we did make some Grenache rosé and we actually ferment those in neutral barrels because its such a small volume and also Syrah rosé. Grenache brings an interesting kind of lift, a maraschino cherry note. The Syrah brings some watermelon notes to the wine. And the Chardonnay, we actually stopped the fermentation of the Chardonnay lot so we could add some natural sweetness back to the wine and balance out that kind of acidity and add some fatness to the middle.
"We do a lot of playing around with our blends and I'm not constrained because I made a blend a certain way one vintage just copying it the next vintage. When we're adding those other varietals, my philosophy is I don't want to take anything away from the primary varietal. They're just supporting roles to kind of add a little tease to the final blend."
Even though we liked the version without the Chenin Blanc better, we enjoy good Chenin Blanc and asked if it might make a comeback. Ewart said it might.
"Chenin is gaining some popularity again. To be honest with you, yes, I was sad, but I wasn't always using it in these kind of blends, either… Even our marketing guys were sad when we said no more Chenin. They were worried. Again, sometimes you need a section that you need for this or that, but it's not until you get down to playing with the blends and putting them together… It depended on the year. We've got a lot of other varieties that we can play with in the vineyard as well to fill that void. But when you pull out an old vineyard, you're kind of sad.
"That's where the relationship with the vineyard manager comes in. It's a good relationship because he brings you back to reality, the reality of doing it and asking the question: 'Do we really, really, really, really need it?' And no, we don't really, really, really, really need it. But there are times when it's like you go, we really, really, really, really do need it, so we do something differently."
Ewart came to Monterey for an internship when he was 23. At the end of the internship, he returned to Australia and at first declined the invitation to return to work for Delicato. But the vineyard called to him.
"I like to think of me as the supporter in all of this, the guy behind the scenes getting these things done. It is the vineyard. We have a huge palette. We have for Pinot Noir, probably 15 different clones. It takes a long time to really understand what that clone's giving you on that particular soil type or site or aspect. So as a winemaker, you have a lot of choices. Keeping all of those different clones and combinations separate can be really, really challenging. But it can also be really rewarding to uncover and unearth all of the secrets in that vineyard. You're always discovering. And you get once a year to have a look and you don't want to waste an opportunity."
Dorothy J. Gaiter and John Brecher conceived and wrote The Wall Street Journal's wine column, "Tastings," from 1998 to 2010. Dorothy and John have been tasting and studying wine since 1973. In 2020, the University of California at Davis added their papers to the Warren Winiarski Wine Writers Collection in its library, which also includes the work of Hugh Johnson and Jancis Robinson. Dottie has had a distinguished career in journalism as a reporter, editor, columnist and editorial writer at The Miami Herald, The New York Times, and at The Journal. John was Page One Editor of The Journal, City Editor of The Miami Herald and a senior editor at Bloomberg News. They are well-known from their books and many television appearances, especially on Martha Stewart's show, and as the creators of the annual, international "Open That Bottle Night" celebration of wine and friendship. The first bottle they shared was André Cold Duck. They have two daughters.
Banner art by Piers Parlett