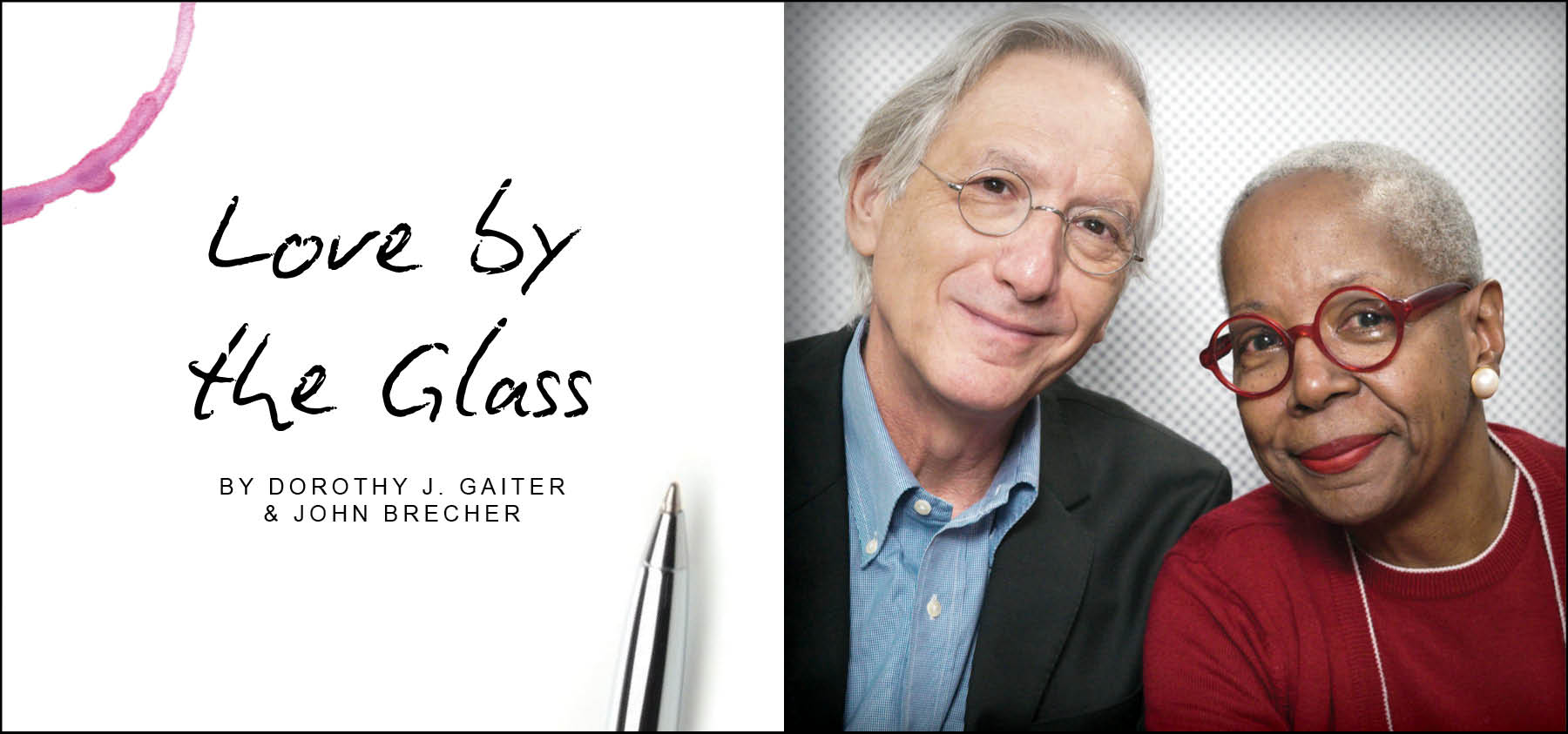 Wine Bar George, the first real wine bar at Disney World, opened in May, an important development in Disney's evolution as a place of entertainment for people of all ages. It's also proof that Disney has come a long way with wine.
When the girls were little and we were dining at one of those places where characters like Goofy drop by, Mickey Mouse freaked out when John took a picture of him signing our kids' autograph books. Because Mickey doesn't speak, an assistant ran over to explain that the mouse was frantically waving "no paparazzi" at John because he shouldn't be seen in the presence of alcohol and our Chardonnay was in the frame. Who knew?
Maybe, just maybe, the U.S. really is finally developing a wine bar culture. We wrote about a terrific one called Uvaggio in Coral Gables, Fla., a few months ago. We visited a lovely place called Wine Down on Main in Brevard, N.C. A reader wrote to urge us to check out Augustine Wine Bar in Sherman Oaks, Calif., and its Web site made us thirsty.
In New York City, where it seems like every place that's ever popped a cork calls itself a wine bar but isn't, we recently visited Somm Time on the East Side and were thrilled to see it packed with millennials enjoying fascinating wines by the glass – not worshipfully sniffing, swirling and sipping in precious, hushed tones, but simply enjoying wine and each other, as it should be. We enjoyed a Dúzsi Tamás Kékfrankos Rosé from Hungary and an Espelt Garnacha Blanca from winemaker Anna Espelt, who we'd met several years ago at a tasting. The next day John bought two bottles of the rosé, a wine we otherwise probably never would have sought. Isn't that part of the charm of a good wine bar?
Wine Bar George is both a reflection of this trend and, we hope, a boost for it, considering that millions of people visit Disney World in Orlando.
The George of Wine Bar George is George Miliotes, 56. We first met Miliotes in 1999 when he was general manager and in charge of wine at California Grill at Disney's Contemporary Resort. Miliotes was a member of California Grill's opening team in 1995 and helped make it an exciting destination for wine. We've enjoyed Victoria & Albert's chef's table with wine pairings and we're happy that the Epcot International Food & Wine Festival has been going strong since 1995. But when Miliotes left California Grill in 2002 to go to Darden Restaurant Group to help open its Seasons 52 restaurant – he also was in charge of wine for its Capital Grille and Eddie V's chains -- Contemporary Grill's wine list lost several steps.
Other places at Disney World have given the impression that they might be wine bars, notably Martha's Vineyard at the Beach Club Resort, where we stayed many times. But the few times we tried to have wine there, we were so disappointed with its offerings that we ended up with martinis or so-so beers. Oh, the humanity!
Then, Miliotes told us, something amazing happened, in this place of dreams. "Three and a half years ago, Disney did come to me and say, 'Hey, we want you to build something that's wine-oriented. Can you tell us what you think and what you want to build?' And so with Disney, we came to the realization that a wine bar was the correct thing, but a wine bar that also was serious about food."
Disney clearly believes in Miliotes. Wine Bar George is 6,000 square feet in Disney Springs, which used to be called Downtown Disney and has been redeveloped with more restaurants and entertainment spots.
Wine Bar George boasts more than 140 wines by the bottle, glass or ounce (one, three or six) and seats 200 people. It's also a fine-dining restaurant and sells wine accessories.

The wine list ranges from wines on tap that start at $9 for 6 ounces of 2017 Sabine Rosé from Provence to $510 for 6 ounces of 2014 Harlan Estate and $600 for 6 ounces of 1996 Château Margaux. Wines sold by the ounce include 2013 Ao Yun from China, $38; 2016 Far Niente Chardonnay, $8; and First Growths.

"You can buy any amount of many of the wines that are on the list," Miliotes, who became a Master Sommelier in 2007, said. "That's the fun thing."
Although we haven't been there yet, the wine list, menu and Miliotes' enthusiasm made us eager to fly down immediately.
"One thing you can't get anywhere else is the Guado Experience," Miliotes told us, referring to the $200 tasting of Antinori Guado al Tasso from Italy, a Cabernet Sauvignon-based blend. "It's one ounce of 11 vintages of Guado, from'04 to'14, with a cheese and charcuterie board. You can taste through 11 vintages of one wine, see how it ages, see the little differences in the vintages and it's fun because while there are vintage variations, they're all pretty good wines so there isn't a dog in the run. Guests have fun with it.
"This started in my head a few years ago. I was at Freemark Abbey talking to their winemaker and they put seven vintages in front of me. Everyone likes to be treated like a master sommelier, don't they? So, I thought why can't we do this at a restaurant for someone who's interested?"
The result was a discussion with the winery that then sent the wines directly to the wine bar. "I can guarantee that they're real and that they're right," Miliotes said.
The Château Margaux "come directly from the château here, not from stock that's been sitting in a warehouse in the United States for a month, a year or two years.
"All of the high-value wines that we use, we have some relationship with the winery or the importer that assures that they are A) in pristine condition, and B) that they are exactly what they are because you know in this world, wines that are fake or not taken care of are everywhere."
Miliotes said he uses the Coravin preservation system for the high-end wines and for the others, he uses a vacuum system "that pumps out 99.9 percent of the oxygen in the bottle."
Some wines come and go off the list every two or three weeks, but in general Miliotes said he wants wines to remain long enough so that the servers are comfortable with what they're pouring. "That allows me to train them on the new wines at a proper pace," he added.
He holds weekly wine classes for the staff and estimated that 12 of the 40 bartenders and servers are certified sommeliers and a high percentage of the others are working toward that.
We wondered how you put a wine list together for customers from all over the world, when some people drink wine daily and others may just be at the beginning of their wine journey.
"With the 140 to 150 wines on the list, it's not that difficult to cover your bases as to both those kinds of people," he said. "I've always been of the premise that even if you don't know a lot about wine, if you're interested and of moderate intelligence, I can put something delicious in front of you and you're going to enjoy it or I can put three delicious things in front of you and you're going to decide which is most delicious and tastes best.
"The other thing that's changed so much since the late 1990s is that good wine is available just about everywhere in the United States and so the education is getting done earlier and more often and in a better way," he said. "So we're getting some people who are just beginning to be interested in wine and in some ways, they are the most fun."
Selling Riesling has been particularly gratifying, Miliotes said. He often hears from people who think all Riesling is sweet and, of course, it isn't. He said he's worked for many years with Johannes Selbach of Selbach-Oster in Mosel, Germany, whose family has made Riesling for more than 400 years. Wine Bar George has three of its Rieslings including a 2006 Beerenauslese, a dessert wine, $40 for 3 ounces. Miliotes said he visits the Selbach family every year and has snagged "the lion's share" of what the U.S. got of its 2016 Bömer Riesling ($20 for 6 ounces), from grapes grown in the prime Zeltinger Schlossberg region.
"Being able to show people what a serious, world-class dry Riesling is, is one of the great joys of what we do," he said.
So he's glad he's returned to Disney?
"It's nice," he replied. "Everything has its kind of circle of life. Not to be Disney-like."
Dorothy J. Gaiter and John Brecher conceived and wrote The Wall Street Journal's wine column, "Tastings," from 1998 to 2010. Dorothy and John have been tasting and studying wine since 1973. Dottie has had a distinguished career in journalism as a reporter, editor, columnist and editorial writer at The Miami Herald and The New York Times as well as at The Journal. John was Page One Editor of The Journal, City Editor of The Miami Herald and a senior editor at Bloomberg News. They are well-known from their books and many television appearances, especially on Martha Stewart's show, and as the creators of the annual, international "Open That Bottle Night" celebration of wine and friendship. The first bottle they shared was André Cold Duck. They have two daughters.
Read more from Dorothy J. Gaiter and John Brecher on Grape Collective
Banner by Piers Parlett