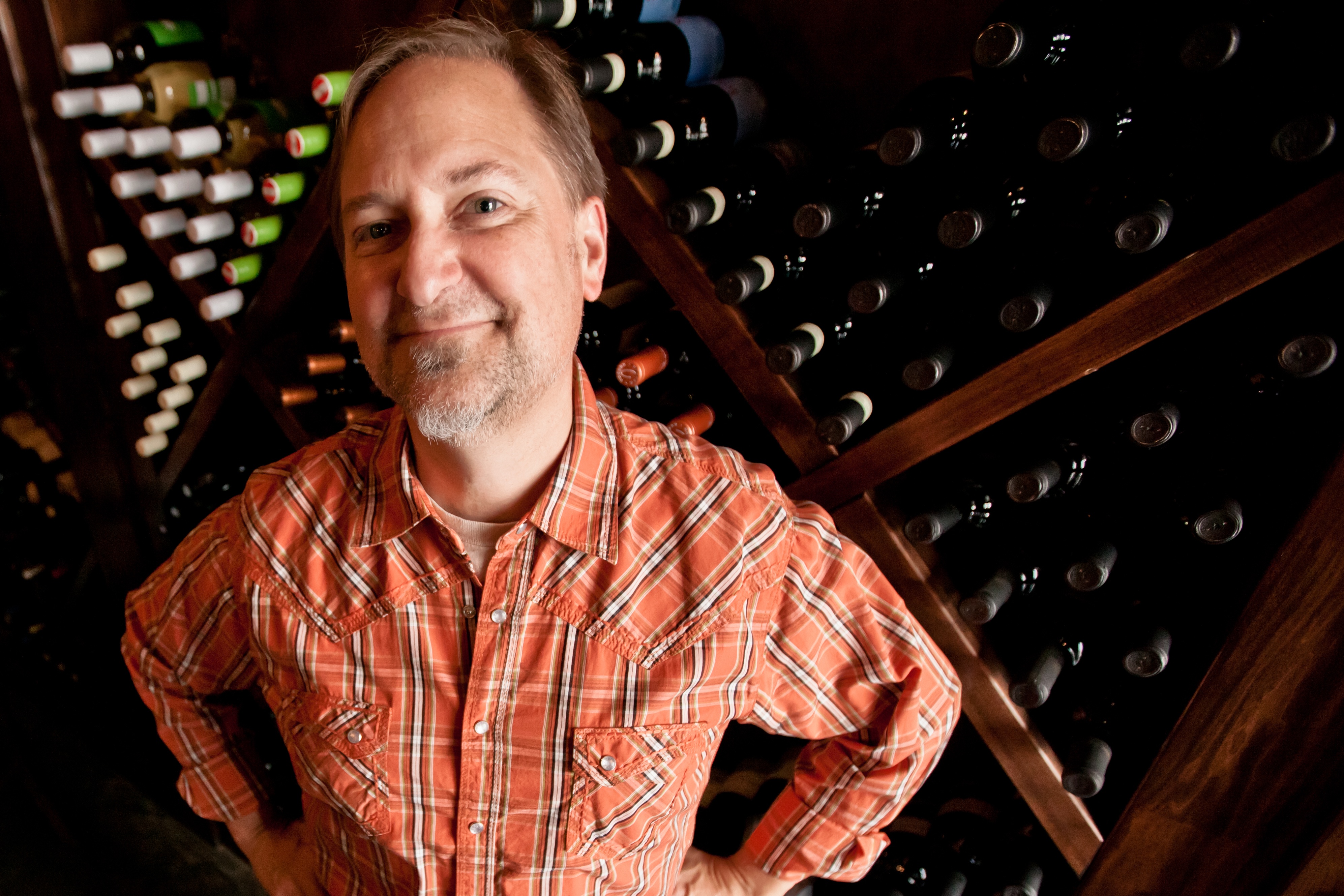 WHO
Doug Frost is a Kansas City based author and consultant who writes and lectures about wine, beer, and spirits. In 1991 he passed the grueling Master Sommelier exam and two years later became America's eighth Master of Wine. He was the second person in history to complete both exams and over 20 years later he is still one of only three people in the world to have achieved both these impressive honors. Frost has written three books on wine and contributes to other various wine publications. His extensive knowledge on the subject of wine puts him in high demand as an educator of the topic, and after 30 years in the business he is known as one of it's leading innovators and creators.
BACKSTORY
Doug Frost's passion for wine began in the late 1970s when he was working as a waiter and wine steward. He later spent close to 15 years as a fine wine wholesaler in the Kansas City area and represented most of the world's top wineries and estates. In 1996 Frost released his first book, Uncorking Wine, which is still an important reference book for many restaurants and wine retail companies and their staff. His next book, On Wine, came out in 2001 and earned rave reviews with the Washington Post calling it "fabulous, witty, engaging and wise…conveys more accumulated wine wisdom than most books 10 times as thick." Doug Frost's third book, Far From Ordinary: The Spanish Wine Guide, was released in 2005.
OF NOTE
In addition to his work as a writer, Mr. Frost is the host of Check Please!, an Emmy nominated weekly public television show. He also makes appearances as a featured judge on PBS's first nationally broadcast reality show, The Winemakers. He works as the wine and spirits consultant for United Airlines, is the founder and director of the Jefferson Cup Invitational Wine Competition, and is the founder and head judge of the Mid-American Wine Competition. Frost also serves on the board of the Court of Master Sommeliers Americas and is the current president of the Institute of Masters of Wine North America. Doug Frost is a founding partner of BAR (Beverage Alcohol Resource), a spirits and cocktail educational organization.
PERSONAL
Mr. Frost lives in Kansas City with his wife and two children. He spends his spare time listening to his extensive punk rock and vintage jazz music collection.
NO JOKE
According to USA Today, "Frost likely knows as much as anyone in the world about how to make, market, serve and identify wines." The Wine Spectator has also given the distinction of Master of Spirits to Mr. Frost.
VITAL STATS
FULL NAME: Doug Frost
NATIONALITY: American
OCCUPATION: Author
UNDERGRAD: Kansas State University
RESIDENCE: Kansas City, Missouri