Esther Pinuaga left a career as a business consultant to return to the family winery in Toledo. She talks to us about the terroir of Toledo in La Mancha, Spain.
Christopher Barnes: Esther, tell us a little bit about the terroir of Toledo.
Esther Pinuaga: Toledo is inside the area of La Mancha which has been making wine for many, many years although it was mainly bulk wine at that time but things have changed in the last 30-40 years.The terroir of Toledo, I would say, it has 3 or 4 factors that actually differentiate it from other regions. One is the altitude. It is located up on a plateau between 750 to 800 meters above sea level. Soils are mainly clay limestone. It's an area where we don't have a lot of rain. We get around 300 milliliters of rain per year but, because of the age of the vineyards, there is this underneath aquifer that the grapes, the vines actually go get the water from. Also, I would really like to say something about aeration. It is an area that is really windy. The vineyards are well aerated so it's a very healthy terroir.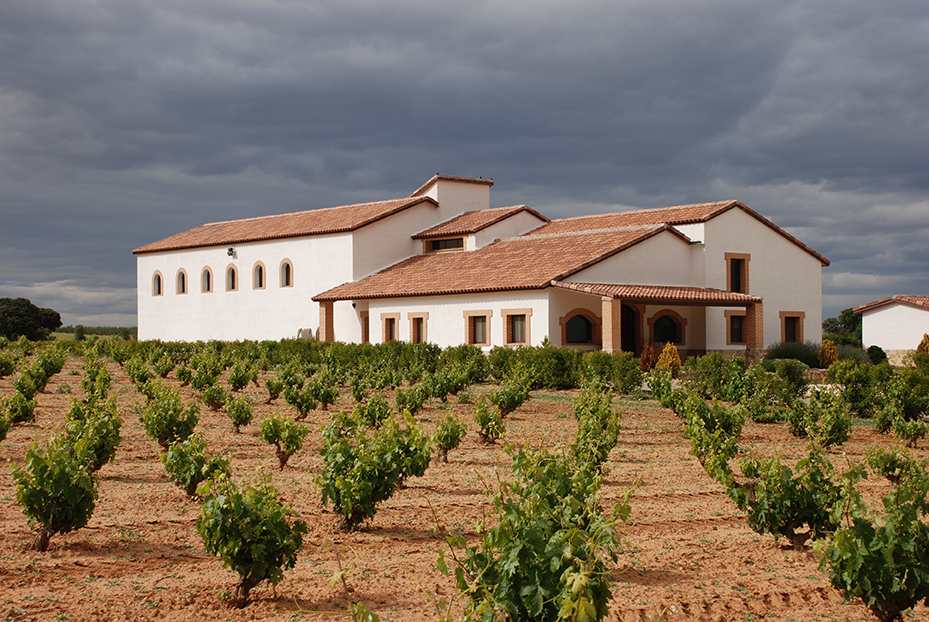 What is the terroir like in Toledo? How would you describe it?
Well, it's mainly a clay, limestone soil. In particular, in my state, we are very specialized in vinification by plots. What we try to do is that every plot that has a different terroir is actually part of the wine. We have clay limestone soils with different layers of either pebble stones or these other stones called lastra, which are stones made up of. I don't know how you say it in English, but it's not clay but it's something somewhat similar. Climate is very continental, very warm in summer, cold in the winter. There is a lot of changes between the day and night temperatures, too, which are very good for the ripening of the fruits.
How would you describe your wines? What is unique about them?
What is unique about them, I would say that one that they are wines that really reflect the terroir where the vineyard is found. We are an organic family, and an organic producer, so we also try to make sure that there is a tremendous respect for the environment. Also, these are good wines, even though we are in a warm climate, they are quite fresh because of the acidity that they have. We are, like I said, 750 meters, 800 meters above sea level and the acidity comes on one hand because of the altitude. And two, because we have been replanting old clones from my region. This kind of clone that ripens later in the year.
When you are out talking about your wines, you are talking about Toledo, how do you sell Toledo? How do you get people excited about your region when people, they know Priorat maybe, they certainly know Rioja. How are you able to kind of convince them that, in terms of the export markets, that yours is a region that they should be putting on their list?
Well, for us, the best selling point is when you open the bottle. That is the best selling point for us, because when people open the bottle, they do realize that, I mean that Tempranillos are not the same all over the place. It really depends on how you plant them, where you plant them, how you do your vinification. I always tell people Toledo used to be the capital of Spain in the 1400s. We have been there for a long time.
Tell us a little bit about your background. You said your grandfather started the estate in the 1940s. When you grew up, you grew up around the vineyards. Have you always known that you were going to be in the wine business?
Not really. I, like you say, I grew surrounded by vineyards, grapes and the winery. But when I finished my career, I actually studied business in the States. I lived in Colorado, in Boulder, for 4 years.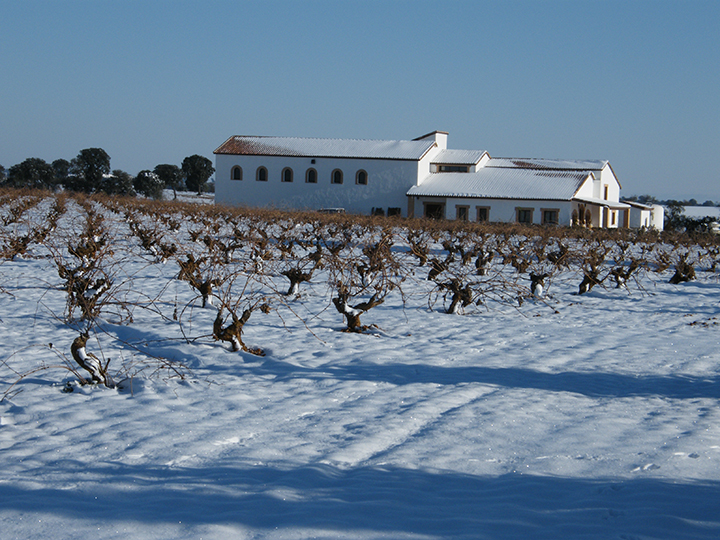 Okay. So you left the warm temperatures of Spain for ...
The colder. Yeah.
At least you got to do some skiing.
At the point, what I did not know is that I wanted to do something different before I actually joined my family, because I thought that would be good for me, to really figure what you wanted to do. For certain years, I worked for a consulting firm, for an American consulting firm. It got to a point that I realized that I had certain experience that I can use in a valuable way for our company. At that point, my company, my parent's company, I mean my father's company, was not exporting so I decided that it was time. I join and helped them with the exporting of the wine and that is when I decided to basically join. I did my studies in oenology then. It's been good.
Where did you study oenology?
In Madrid.
You worked in Colorado and decided it was too cold so you went back ...
I actually liked Colorado. It's true what they say about Colorado, there is like 360 sunny days a year. I mean, it does snow and it's cold, but it's a very sunny place. I really like to live there.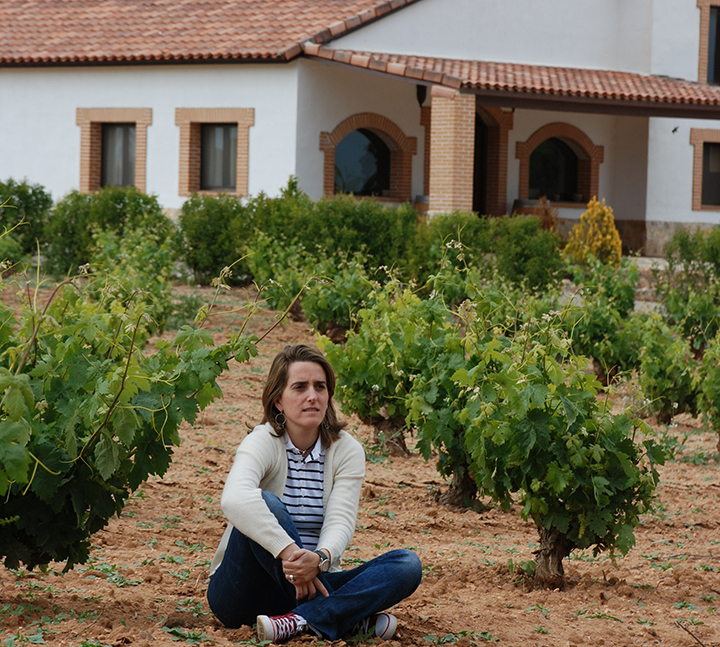 Talking a little bit more about Toledo, how would you compare that terroir to perhaps some of the other regions that people are more familiar with in Spain?
Toledo has been big to work with and, in general, La Mancha is big too. We have like 600,000 hectares planted in all of La Mancha. We are talking about a region that makes more wine than all of Australia. It's quite a big area. We are in a sub area in the region of Toledo, which is the capital of all of La Mancha, and, like I said, it used to be the capital of Spain. The terroir, what I think is very good, is that it's really high. It's, like I said, almost 800 meters above sea level because it is up on a plateau.
It is very windy, so it's an area where people think that the Don Quixote windmills are there because of decoration, but it's not. It's because it's a very windy area. So it's very healthy terroir. We get a lot of aeration. The soils, the clay limestone soils, even though it doesn't rain a lot, because of the vineyards and the age of the vineyards, the vineyards can go really down deep to get the water. It is an area where there is an aquifer underneath. That also makes it quite interesting.
How long have you been exporting your wines?
For the last 15 years.
Okay, and how many different countries are you in now?
We export to, I would say, I think it's around 12 different countries right now. I think that what I would really like to say that I do think it's interesting that people over in the States that have a culture for wine, that really appreciate drinking wine from different places. I would tell them to not only try certain wines from Spain, that there is a lot of interesting wines in Spain, in different regions, maybe unknown, that are worth tasting.