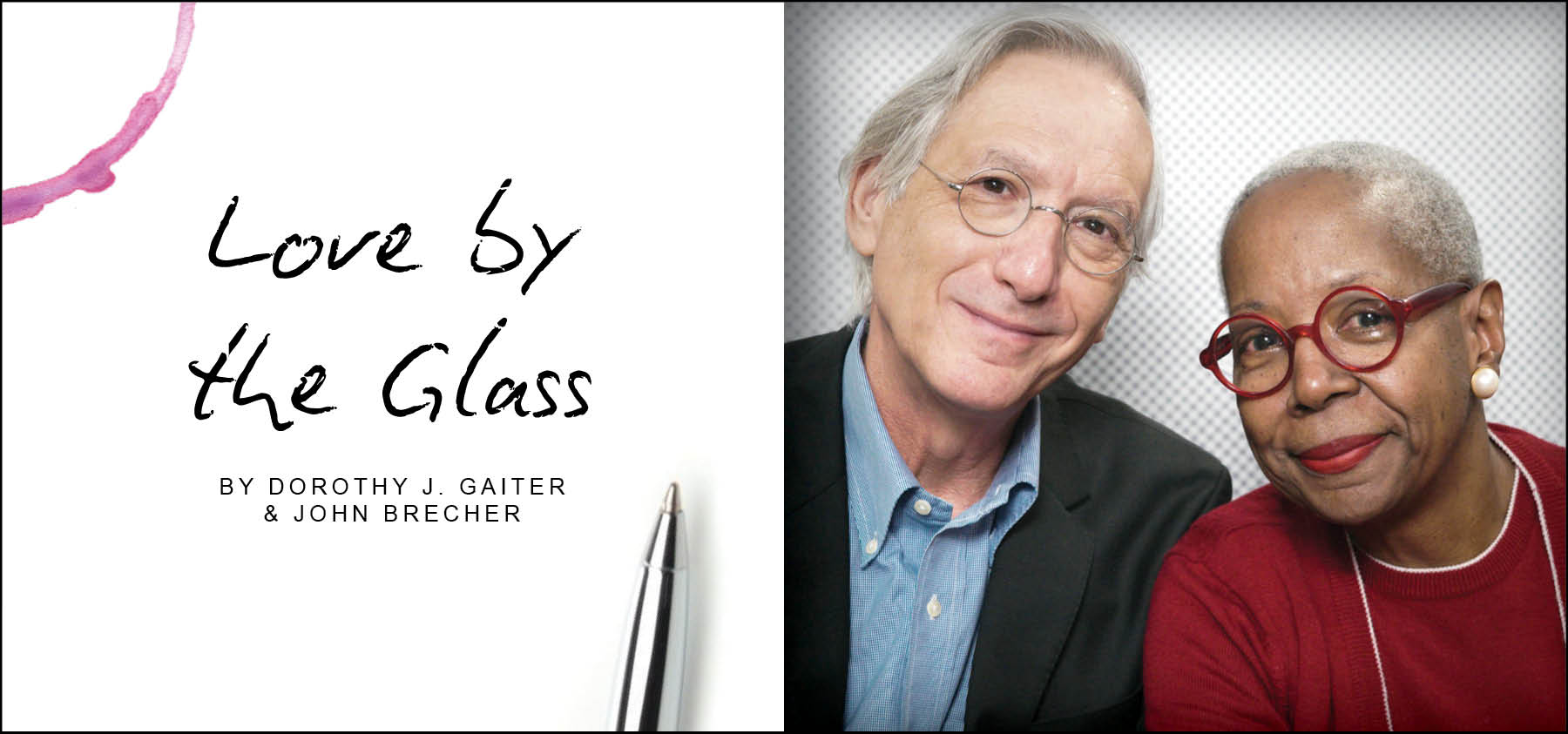 With terrible news about droughts, fires, floods and losses of all manner, it's helpful at times like these to pause, if we can, and find things to be grateful for, like the way wine can be life-affirming, connective and transportive.
Here's an example.
Dottie inherited a great many good things from her mother. To name them all would take forever so here's just a short list: her name; her love of experiencing different cultures; a fondness for vegetables, fruits, nuts, plants, animals and art that can be worn but also pieces for walls, tables and floors. And, well, shoes.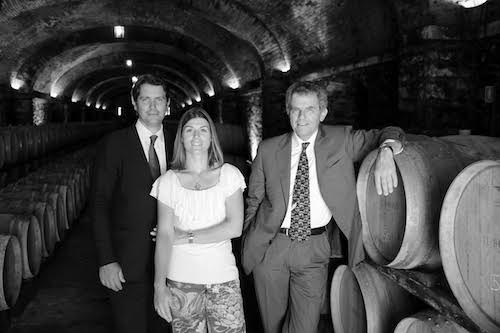 This column is about Ferragamo, its fabulous shoes and the impressive Il Borro wines made at the luxurious Il Borro resort in Tuscany that is owned by the wing of the family led by Ferruccio Ferragamo, the eldest son of the late trailblazing shoemaker Salvatore Ferragamo. Ferruccio, president of Ferragamo Finanziaria, the holding company that owns a majority stake in the Salvatore Ferragamo brand, and two of his six children run Il Borro. Salvatore Ferragamo Jr., one of Ferruccio's twin sons, is CEO, and Ferruccio's youngest daughter, Vittoria, is head of special projects.
But first, the shoes. Dottie's mother stressed that all women, and especially Black women, should dress and behave in a dignified way. Black women were not just representing their race but proper attire and decorum also were a way to push back against ugly stereotypes. In the '70s, in Miami on a young reporter's salary, Dottie discovered thrift shops where cashmere sweaters, Irish linen dresses, Goldworm knits, Pendleton suits, and hand-beaded evening dresses were easily affordable. It wasn't just that they cost very little and were so beautifully crafted that you could almost wear them inside out. She hated buying clothes and leaving behind a rack full of identical items, just in different sizes. There was also the thrill of the hunt in thrift stores. Score!
Shoes were where she splurged. The narrow, elegant, low-heeled T-straps from Salvatore Ferragamo, purchased at Neiman Marcus in the swank Bal Harbour Shops mall on Miami Beach, completed her image of herself the way no other shoe had. And they were so comfortable, a serious plus given her then undiagnosed scoliosis. (Salvatore Ferragamo had studied anatomy.) In a scene that would play out under many circumstances over the years, Neiman Marcus's white salespeople would try to guess her occupation, exhausting the possibilities after "teacher" and "stewardess." (This was before "flight attendants" entered the lexicon.) They were surprised she was a reporter for The Miami Herald. After becoming a reporter for The New York Times in the '80s, she purchased those graceful, cultured shoes in Manhattan, to similar questioning. Then the style vanished. The newer T-strap styles came with ever-higher heels and prices.
While clothes and manners don't necessarily track with character or competence, they are important to first impressions. Dottie is convinced those shoes, undergirded by her growing skills, opened doors for her.
All of these memories surfaced this summer when we received a note asking if we'd like to try a selection of Il Borro wines. Consulting winemaker Stefano Chioccioli makes about 12,000 cases a year in concert with the Ferragamos, Salvatore Jr., 49, said in a telephone interview from Il Borro, which is about 45 minutes from Florence. Two of the winery's 12 wines, a Vin Santo and a grappa, are not exported. A third, Alessandro dal Borro, a Syrah, is bottled only in magnums. That's fitting given that its namesake, a field marshal for the Holy Roman Empire who was given the Il Borro property and title by the Medicis, was legendarily corpulent. "It's highly allocated for wine collectors around the world," Salvatore Jr. said. Its average price is $324.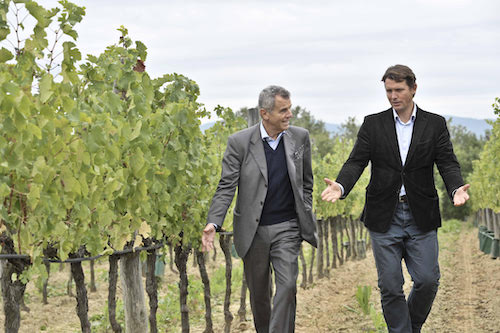 The story of this place Salvatore Jr. called magical is a welcome diversion right now, as are its wines. In 1985, his father Ferruccio discovered Il Borro while on a hunting trip. In the hills near the city of Arezzo, the medieval village and surrounding property had a charm that so captivated Ferruccio that he began renting portions of it as a family retreat. In 1993, the family decided to purchase the entire village from then-owner Prince Amedeo of Savoy, Duke of Aosta, and restore it. Much of the village had been abandoned. Some structures still bore damage from World War II. There were a few neglected rows of vines and an ancient winery.
The family hired artisans as dedicated to their painstaking work as Salvatore Ferragamo was to the meticulously hand-crafted shoes that made him "The Shoemaker to the Stars" in Hollywood long before his death in 1960 back in Italy. An old-school salesman at the long-gone Bonwit Teller on Fifth Avenue told us that Ferragamo's widow, the late Wanda Miletti Ferragamo, was a fan of the shoe Dottie liked. Clearly a woman of impeccable taste, she is credited with expanding the brand to include handbags, men's shoes, silk scarves, ready-to-wear clothing for men and women and stores around the world.
Il Borro is a Relais & Châteaux hotel property, with 3,150 acres of land now that features suites in the medieval village, accommodations in farmhouses, villas in forests, a spa, artisan shops where guests can observe shoemakers and jewelry makers; organic gardens, restaurants, shops, an art gallery filled with works that celebrate wine, tennis courts and golf courses and more. There also is a mill that processes an ancient wheat for pastas and breads, and in September 300 sheep will be brought in for ricotta and pecorino cheeses. There are two structures in the hamlet the family does not own: a house before the stone bridge that connects the main estate to the medieval village, and the church, which the Vatican owns, Salvatore Jr. told us.
Salvatore Jr. is passionate about wine, and a couple years into the restoration of Il Borro, he convinced the family to plant vineyards, now 200 acres, to make wine. He also became a certified sommelier. Wine accounts for about 50% of Il Borro's business, he told us. As a boy he helped harvest grapes at his grandmother's nearby estate. The wines made there "were not so great, I have to admit," he said, which taught the family an important lesson: "Be cautious in thinking that winemaking is easy."
Some of Il Borro's vineyards stretch into the mountains, where the soils are ideal for Sangiovese, he said. Others are near suites and villas. The vineyards have been certified organic since 2015. Aside from Sangiovese, there is Syrah, Merlot, Cabernet Sauvignon, Chardonnay. The entire estate with its solar panels and other environmentally conscience implements produces three times as much electricity as it uses, he said, adding, "That qualifies it as a negative carbon footprint property.
"We can share with our guests a fantastic concept that I'm particularly proud of. If you're flying from the U.S. you still have carbon emission, your trip, but every day we save X amount of CO2 to the planet, which I divide among the number of guests we have in house that day. So I can say, today you have helped saved the plant and this is your quota. Depending on how long you stay, you can actually become carbon neutral," he explained. COVID hit Italy and Il Borro hard, Salvatore Jr. told us, but after the resort closed down twice, guests have started returning, "a nice comeback."
We found three of the Il Borro wines sent to us very impressive. The 2016 Il Borro, the first wine the winery released (in 1998) and its flagship wine, had an easy-going complexity. There was nothing dramatic about it. It was just relaxed and ready to drink, with layers of flavor and minerals, good structure. It is 50 percent Merlot, 35 percent Cabernet and 15 percent Syrah and 1,500 cases were imported into the U.S. It's about $65.
The 2013 Bolle di Borro was an elegant rosé sparkler, made the way Champagne is but from Sangiovese. It was quite an experience. Our notes read: "The color is golden, almost orange. Very elegant, little tiny Champagne-like bubbles. Fleshy nose. Melon. Smells savory. Unique. Beautifully made. Great acidity. Sweet? Not sure but it seems more like dessert or an aperitif. This isn't trying to be Champagne and it's not just wine with bubbles. Something really unique, different." It has 7.7 grams per liter of sugar, more than we would have guessed, and was aged on its lees for five years. Wine-Searcher says its average price is $82.
The 2017 Petruna Anfora is 100 per cent Sangiovese that is aged for a year in amphora. "Unlike oak, the use of amphora doesn't impart any additional flavors into the wine. It allows the flavors within the wine to exclusively express itself," said Salvatore Jr. It was light red and tasted like good fruit, with an engaging purity. We look forward to trying it younger. It's about $69.
The Ferragamo family is large and to maintain quality leadership it has rules for its fashion business, which is based in Florence. "I am one of 27 cousins and in order to join the family business you have to have a university degree, three years working experience with a company not related to the group, and I and my twin brother James have masters degrees. We did this together," Salvatore Jr. said of their studies at New York University and its Stern School of Business. Salvatore worked for the huge multinational accounting firm KPMG and as a luxury goods analyst on the New York Stock Exchange before joining the family business. James worked at Saks Fifth Avenue and interned at Goldman Sachs in London before joining the family's clothing enterprise. He is currently Brand, Product and Communication Director and a board member of the Salvatore Ferragamo Group.
"I could have joined the fashion side of the business, but I chose to take a different course, to be part of this wonderful new journey of my family," Salvatore Jr. said.
It's no small matter that he also carries the name of the family member who made it all possible. Though their fashion and wine businesses are separate, there are many parallels. Fashion and wine require obsessive attention to detail, serious craftsmanship, and both are the work of creative people. The marketplace speaks resoundingly to both. The fashion house is legendary and the wines are well-received.
We had to ask Salvatore Jr.: Are all of your shoes Ferragamo?
"I have a lot of Ferragamo," he said, laughing. "It is very easy for me to have Ferragamo shoes, but of course, not the sports shoes. My tennis shoes and my golf shoes are not Ferragamo."
"Nobody's perfect," Dottie said to John.
Dorothy J. Gaiter and John Brecher conceived and wrote The Wall Street Journal's wine column, "Tastings," from 1998 to 2010. Dorothy and John have been tasting and studying wine since 1973. In 2020, the University of California at Davis added their papers to the Warren Winiarski Wine Writers Collection in its library, which also includes the work of Hugh Johnson and Jancis Robinson. Dottie has had a distinguished career in journalism as a reporter, editor, columnist and editorial writer at The Miami Herald, The New York Times, and at The Journal. John was Page One Editor of The Journal, City Editor of The Miami Herald and a senior editor at Bloomberg News. They are well-known from their books and many television appearances, especially on Martha Stewart's show, and as the creators of the annual, international "Open That Bottle Night" celebration of wine and friendship. The first bottle they shared was André Cold Duck. They have two daughters.
Banner by Piers Parlett