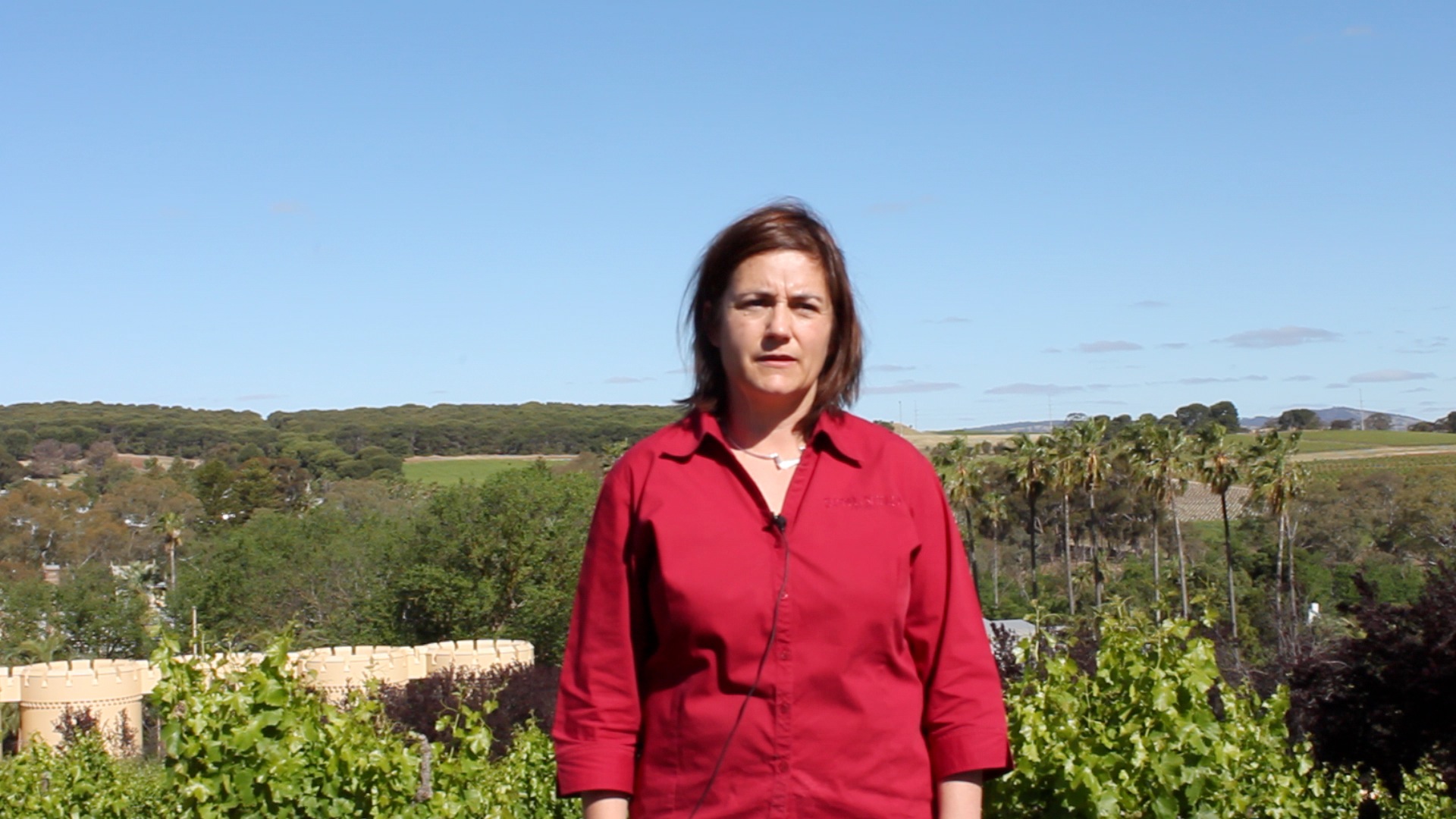 Fiona Donald, head winemaker of Seppeltsfield, in the Barossa Valley of South Australia, discusses Seppeltsfield's wines, the winery history, and their 100-year-old tawny.
Seppeltsfield is a wonderful piece of Australian wine history. It was established in 1851 by the Seppelt family, and in fact it's Australia's only heritage-listed winery. Seppeltsfield has a wonderful and remarkable winemaking history, and with the refurbishment of the old gravity cellar winery we have a exciting premium table wine future.
The wines we make here are, broadly speaking, twofold. The first wine style is the fortified wine style, Sherry (which we call Para because we can no longer use "Sherry"). We also make a fortified sweet red, which is Muscat, and a fortified sweet white, which is the Tokaji syle of wine made from the Muscadel grape.
Probably the fortified wine we are best known for is the tawny style, and our most famous is the red-label Para Grand, which is a minimum-average-age, blended tawny style. We have a very special centenary cellar, where we have year-dated tawnies going right back to 1878 in an unbroken line right up to the 2013—which we have just put ito barrel.
You also might like Mike Veseth's post on Seppeltsfield.