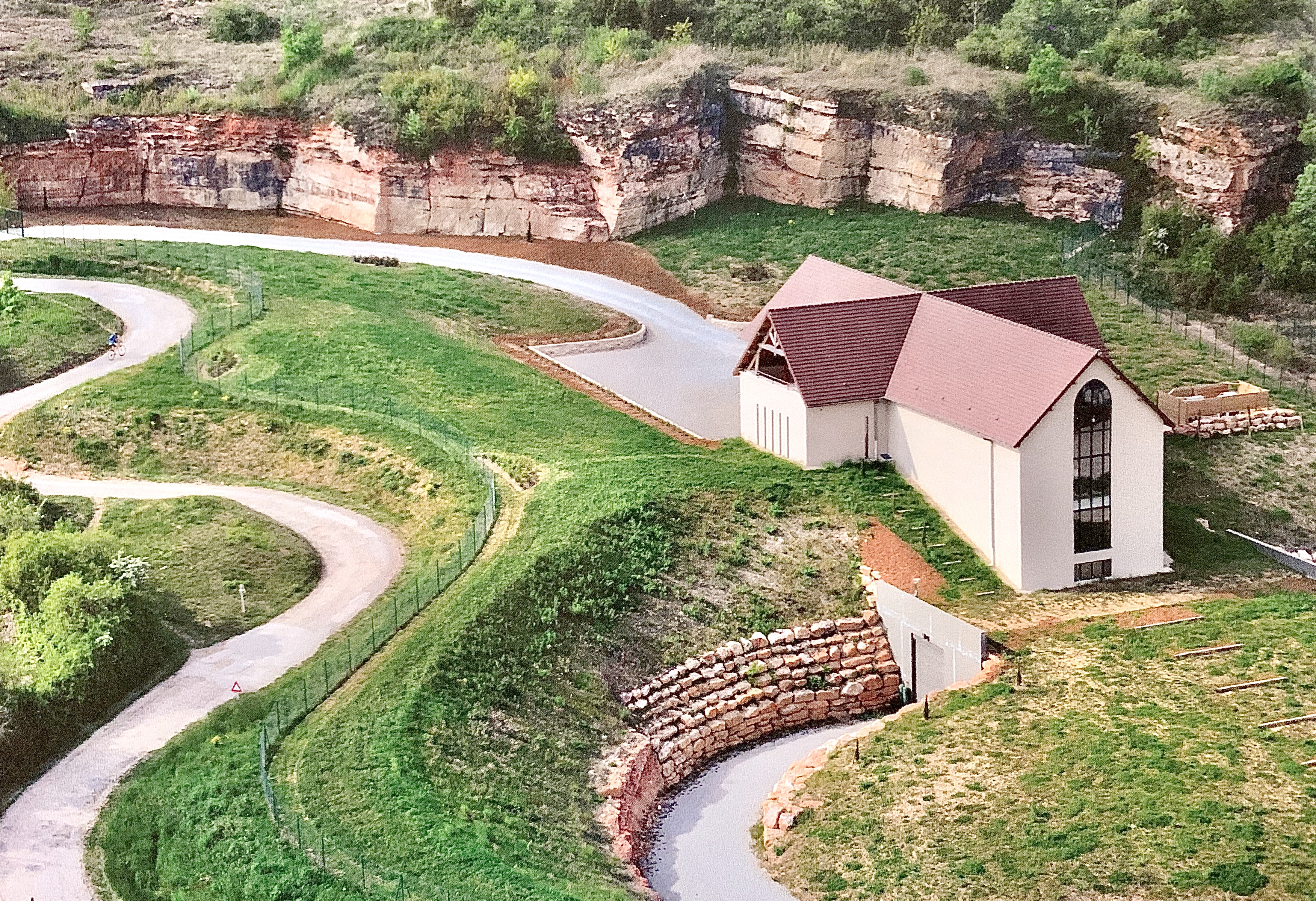 Many people dream of leaving the corporate world behind to follow their passion, be it music, art, or wine, but few are bold enough to take the leap. Philippe Pascal, CEO for 18 years at French luxury group LVMH, had a longtime dream of owning a winery, and in 2004, he and his wife Catherine set off on a new adventure by purchasing Cellier aux Moines, a run-down property in Burgundy close to where Catherine had grown up.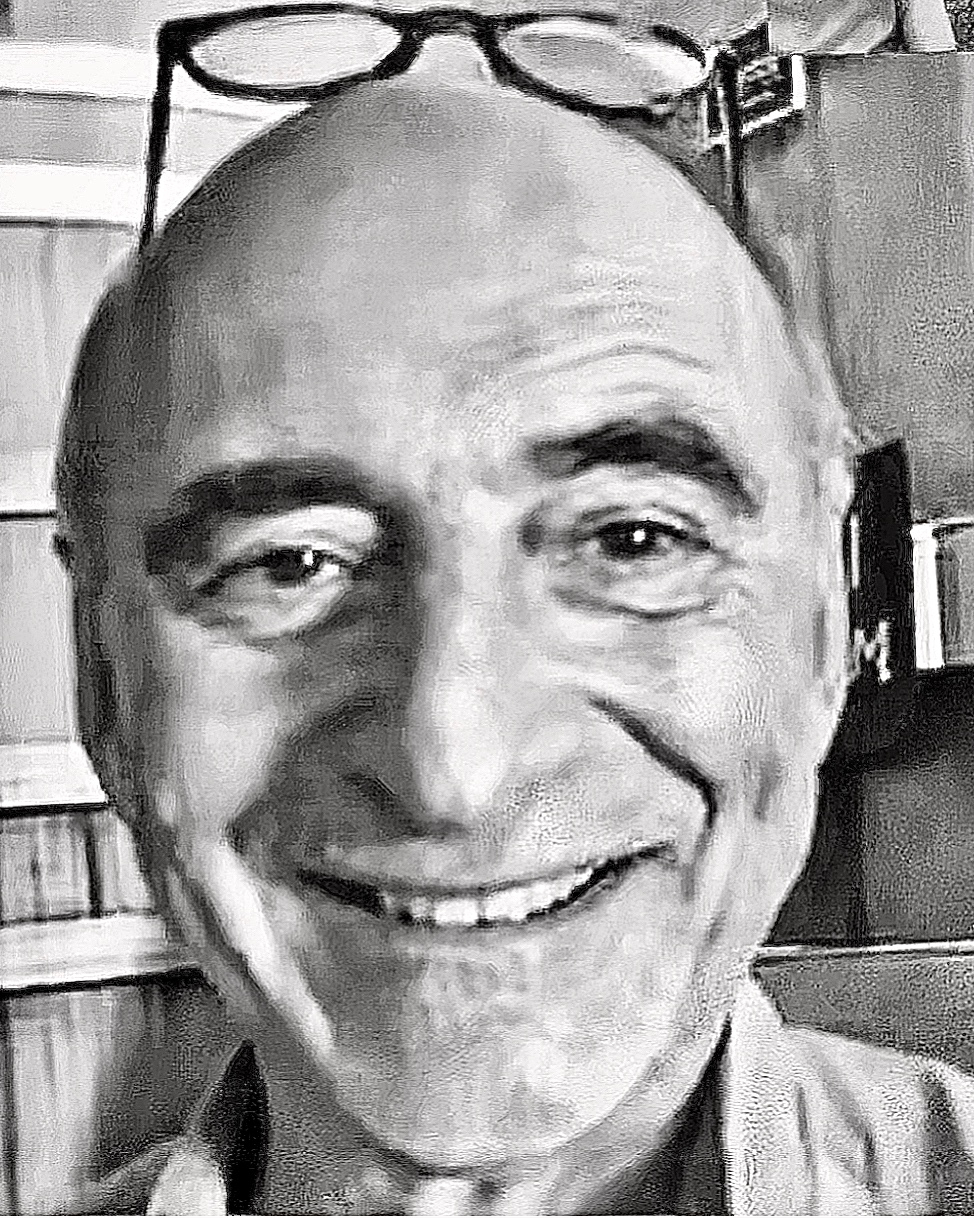 During the early years of winery ownership, Pascal remained at LVMH, overseeing high-profile mergers and acquisitions on weekdays and helping manage the winery on weekends. After eight years of back-and-forth, at the age of 57, he retired from corporate life to focus solely on the winery.
(Photo of Philippe Pascal: Lisa Denning)
Domaine du Cellier aux Moines is located in Givry, a small appellation in Côte Chalonnaise, just to the south of the renowned Côte d'Or. Planted with vines by Cistercian monks in 1130, the property's nine centuries of winemaking history is a testament to the spiritual and worldly traditions of the land and its people. When the Pascals first arrived in 2004, they were instantly smitten with the neglected old house and its incredible terrain.
Pascal's corporate background, while helpful in running the business, did not prepare the couple for the many obstacles that nature presents, yet they quickly rose to the challenge. It took several years of hard work to restore the unkempt vineyards and dusty, old cellar, now updated as a modern, four-level gravity-fed winery. In 2015, they hired Guillaume Marko, a young winemaker with extensive training in biodynamics, and with the aid of his expertise, began the transition to organic farming. In 2020, they became the first certified organic estate in Givry, and since 2017 the winery has continued to improve the vitality of the soil by the use of biodynamic methods as well.
We caught up with Pascal during harvest by FaceTime to see the winery in action and learn more about its continuous evolution.
Lisa Denning: You and your family purchased the domain in 2004. Can you tell me where you grew up and what you were doing prior to becoming a winemaker?
Philippe Pascal: I grew up in St Etienne where my family was in the textile industry. I studied agronomy in Dijon, where I met my wife Catherine, born in Beaune, who was studying law in Dijon. Her family was not in the wine business, however they had many vigneron friends so when we started dating, she contributed to my wine education by taking me around to many traditional producers who were friends with her father.
I was lucky to be introduced to some great characters, very old-style vignerons, and that was my first serious introduction to wine because in my family we were drinking wine, but it was mostly Beaujolais and I would say there was some wine culture, but not that much. St Etienne, where I grew up is close to Lyon, so it's close to the Beaujolais region. The tradition in the Lyon area is that you would drink Beaujolais or Cotes du Rhône.
We married in 1977 and lived 2 years in Africa, Guinea Bissau, as humanitarian volunteers to help farmers grow peanuts and feed their families. We came back to Paris for health reasons and joined Sopexa/Food & Wines from France, and volunteered in 1980 to go to NY. I was in my late 20s and was given a wonderful opportunity to do the marketing for French wine in the U.S. and I was supposed to go for 2 or 3 years, but in fact, we stayed for 10 years because we loved it. The last 5 years there I was president of Sopexa.
Those were the years, in the 1980s, when the market was booming and I learned the wine business from the American trade, working very closely with the importers, retailers and sommeliers. There was a lot of excitement in the market and there were some great characters in the wine industry in New York. I was lucky enough to meet a number of them, mostly men, as the industry was mostly male at the time, but people like Abe Simon who was running Seagrams Chateau & Estate, and Sam Aaron, the owner of Sherry-Lehmann. Also a number of great chefs and sommeliers.
The market was probably easier then, but the US culture of wine trading and retail was a bit ahead of many other places in the world, so I was lucky to spend 10 fascinating years there and at the end, I was so much in love with the American culture, that the American guys at Seagrams asked me to join them and run their business in France. That was a great opportunity for me to move back to France but with a job at an American company that owned vineyards and companies in France. I should say I have a debt to the U.S. trade and the U.S. as a country as well.
So I joined Seagrams, then the world leader in wines & spirits, in 1990 as CEO of Barton & Guestier in Bordeaux, then I became CEO of Mumm and Perrier Jouet Champagne. I resigned in 1994 to join LVMH as chairman and CEO of Veuve Clicquot (including Cloudy Bay, Newton, etc.) and later of Moët Hennessy group where I made the acquisition of Krug in 1999. In 2001, I started a new watches and jewelry division within LVMH. I retired from LVMH in 2012, after the successful acquisition of Bulgari. I really enjoyed my 20 years with LVMH and Bernard Arnault, building up the leading luxury group in the world.
Acquiring a small wine estate in Burgundy was an old dream Catherine and I had since our early days together. We did it in 2004, while I was still very busy at LVMH. So Catherine did a lot, and I was helping on the weekends. I had been, for many years, working with the best winemakers and experts, so at least I knew where to get the best advice!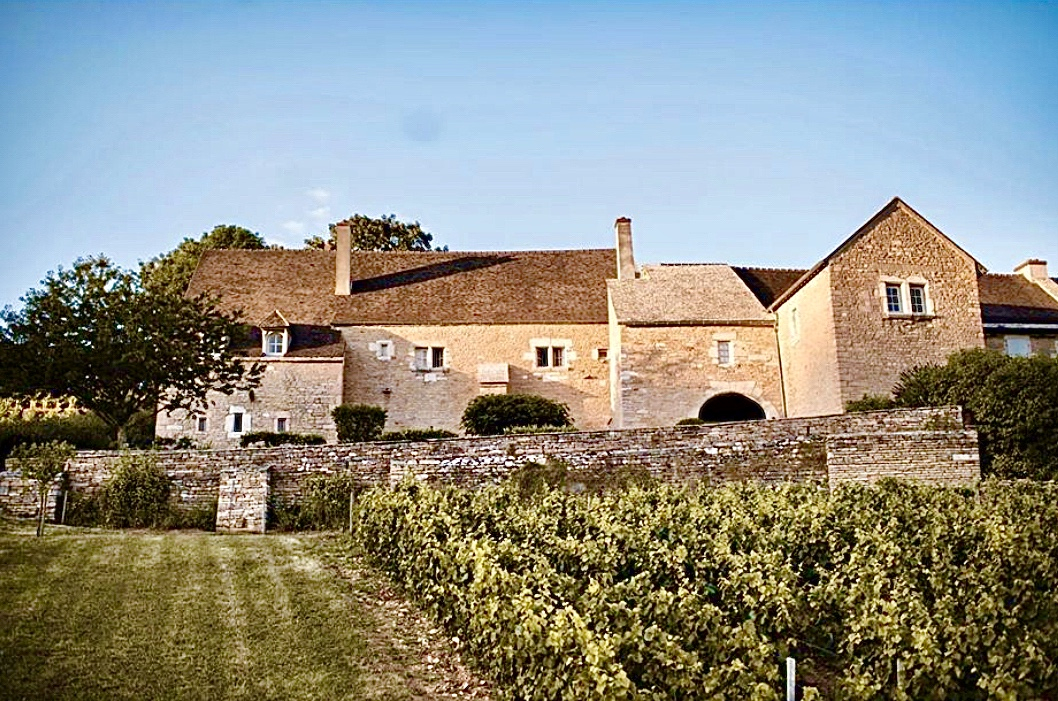 What inspired you to purchase Clos du Cellier aux Moines, an historic property in Givry, Burgundy that was in need of a lot of renovation?
Catherine and I are both very fond of history and architecture. We had been searching for years for a great terroir, with an old house to gather the family, where we would be happy to "retire" from the corporate world to become farmers and make our own wine. We visited Cellier aux Moines in early 2004 and immediately fell in love with the terroir, the history, the spirituality, and the architecture. But it was in need of a lot of restoration to save it for the future. Enough to write a book, which we did! Our three children loved the project too. They still love it and come regularly for long stays with our 9 grandchildren.

What does "Domaine du Cellier aux Moines" mean in English?
The Cellier aux Moines is The Monks' Cellar, literally the cellar built by the Cistercian monks in 1130. It's the historical name of this landmark. It gave its name to the clos as well. When we purchased the cellar buildings and the clos, it was obvious that we should call it the Domaine du Cellier aux Moines, and not Domaine Pascal. History and its future are more important than a family's ego!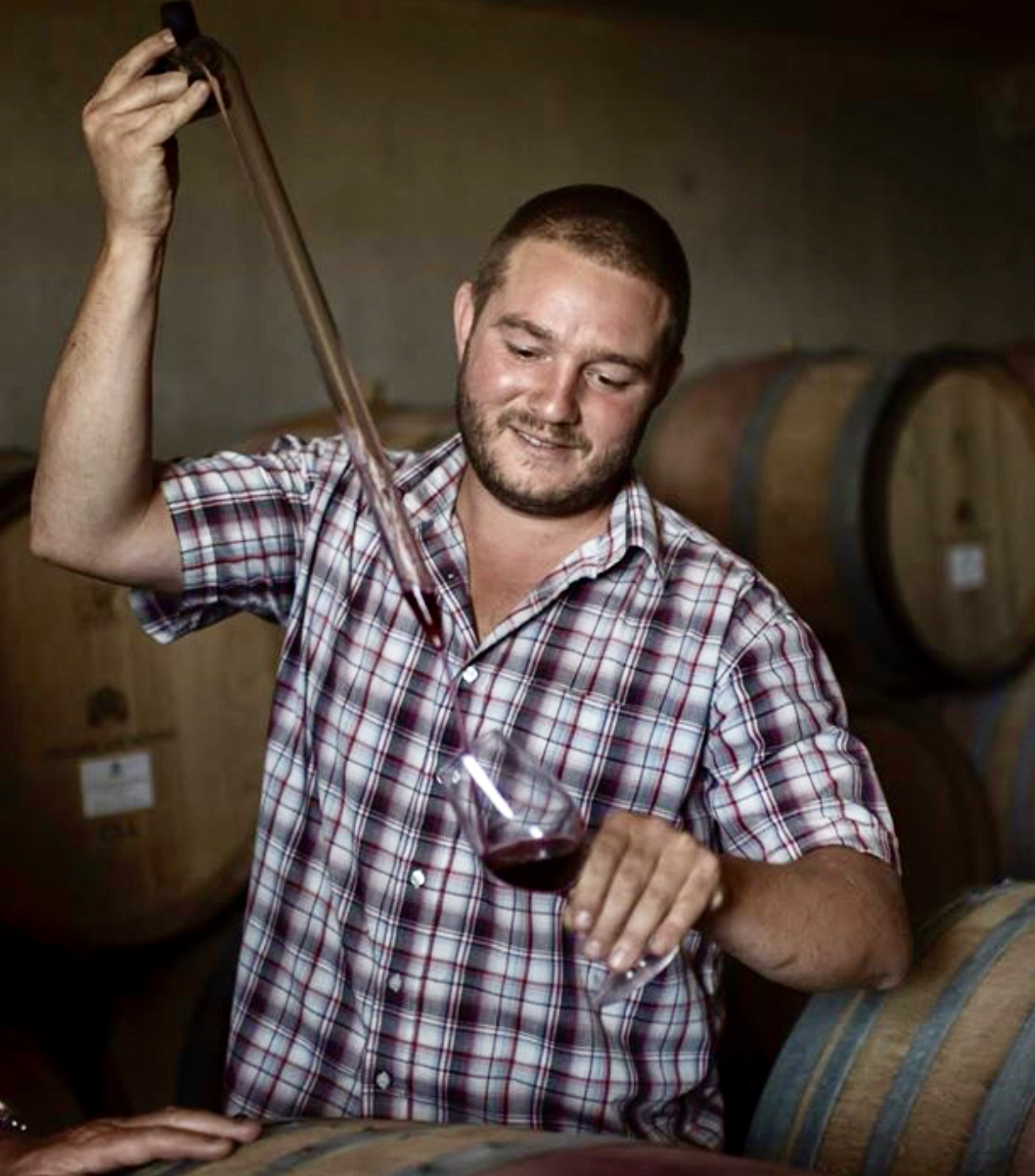 The technical manager of the property is Guillaume Marko. Can you tell his background and how he ended up at Domaine du Cellier aux Moines?
Guillaume is the son of a chef who was working for Joel Robuchon. He grew up tasting great food! He graduated with a D.N.O. (like an MBA) in Dijon, and was trained at Domaine Romanee Conti. Then he worked at Arnoux-Lachaux in Vosne Romanee, and Frederic Magnien in Morey Saint Denis.
He joined us at the age of 28. We had a search to find a new technical manager and he was the youngest among 20 candidates. He's modest and searches for excellence, and he's very passionate about winemaking.

Many of the vignerons of Burgundy come from families that have lived and farmed there for centuries. How has it been breaking into the community as a newcomer?
Obviously we were looked at as strangers, despite Catherine being from Beaune. Many local vigneron families thought about taking over and splitting the 5 hectares of vineyards, but no one wanted to invest in the old cellier that was built by the Cistercian monks in the 12th century. Year after year, they realized that we were really serious and committed to Givry. We have been very involved in community projects, including one to successfully stop a big chemical recycling factory in Givry.
As we are the first winery in Givry to become organic and biodynamic, we have generated a lot of curiosity and interest from the young generation of vignerons, while their parents are still reluctant. We have also contributed to increased media exposure on Givry and we believe that the community has appreciated this.

So would you say that, unlike the younger generation of winemakers, your contemporaries in Burgundy are still hesitant to embrace you and your philosophies? You're doing a lot of new things that haven't been done in your part of Burgundy.
Yes, in a way I'm saying that. I think that those who are in their thirties are really eager to do things better, especially in terms of the environment. I think the whole organic and biodynamic thing is going to take off with that new generation. Now I should also say that we were able to do all this with Guillaume Marko, our winemaker & vineyard manager. I think that without his will and his experience that I might not have done it. He belongs to that new generation and I always like to be surrounded by young people who are bringing new ideas or challenging your thoughts — it's fun.
We are not revolutionizing anything, though. We are simply going back to the old way of making great Burgundy wines, before chemistry existed, when winemakers were all doing biodynamics. But yes, I'm optimistic about the young generation, a lot of them are coming to see me and I love chatting with them. They will go there, especially the estates which are reasonably small, because it's easier to do it when you're small sized. If you have a large estate, it's a bit more complicated.

As part of the restoration of the property, you built a four-level winery enabling you to solely use gravity in the winemaking process, a first in Burgundy. In addition to being an energy-free process, what other advantages are there in using this method?
Gravity was used in the very old days. I saw it in Greece, Israel, and also being used in the new world. It is obviously a soft, sustainable, and natural "technology." Beside energy saving, no pumping allows to pressurize the wine and to mix it with air. With three floors being underground, it naturally keeps temperature and humidity very stable. Its footprint on the landscape is also 3 to 4 times smaller.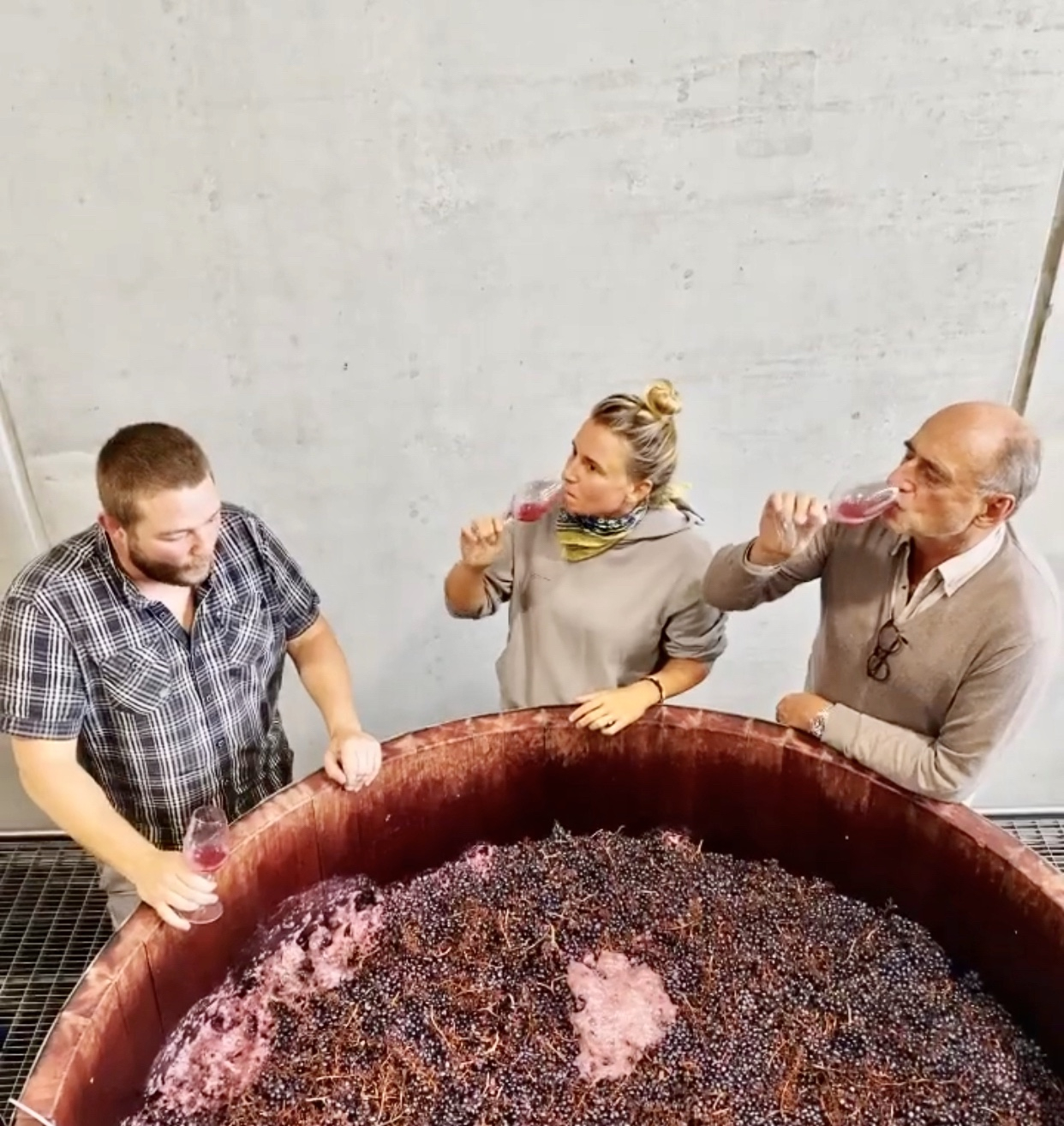 Owning a winery is a lot of hard work and responsibility. Have you had any moments of doubt (or thoughts of retiring to a Caribbean island?!) since purchasing the property?
Yes it's much harder work and longer efforts than we thought. Understanding the terroir, improving wine quality, and building up the reputation of a domain is a long journey. But we never despair, although sometimes we are tired. The many doubts we have had helped us to progress.

What is your philosophy of winemaking?
Our philosophy is "simplex natura," to let nature do the job, and eventually help and assist nature make the wine. This was the Cistercian monks' motto in winemaking and agriculture, and the reason why we decided to go organic, biodynamic, full gravity, and whole cluster fermentation with very little de-stemming. For us, it's also important that we remain small, and I would say be a small craft-driven company.
But our objective is to improve on ourselves year after year. And the idea is, I mean, obviously we taste wine from other villages from other producers to see if we are improving. What have we done better than the year before? Could we have done better? So this is what the mindset is about, challenging ourselves. And Guillaume is very good at that role himself, raising the bar and, as the son of a chef, he grew up with a sense of a job well done and getting into details and redoing it better the day after. So this is the mindset, and this is it for the time being.
What is your total production of all of your wines? How much of that is exported, and to which countries?
We produce between 25 to 35,000 bottles per year, and 40% is exported to the USA, UK, Belgium, Denmark, Italy, Hong Kong, China, and Japan.

You are in the process of converting all of your vineyards to biodynamic farming. Are you certified organic and why did you decide to begin following biodynamic principles of farming?
In 2015 we decided to move to organic when Guillaume joined us and in 2016 we had the first successful test in organic farming and winemaking. In 2017, we officially registered for conversion to organic through Ecocert. In 2017, we simultaneously did our first biodynamic tests which were very promising. In 2018, we converted all the vineyards and the winemaking to biodynamics. We are now in our third year biodynamic and I think it's much more than being certified. I think it's being committed. We are certified organic since 2020, but for biodynamics, we will see. Our motivation was our own winemaking and life philosophy, Guillaume's vision, and our children's desire as well.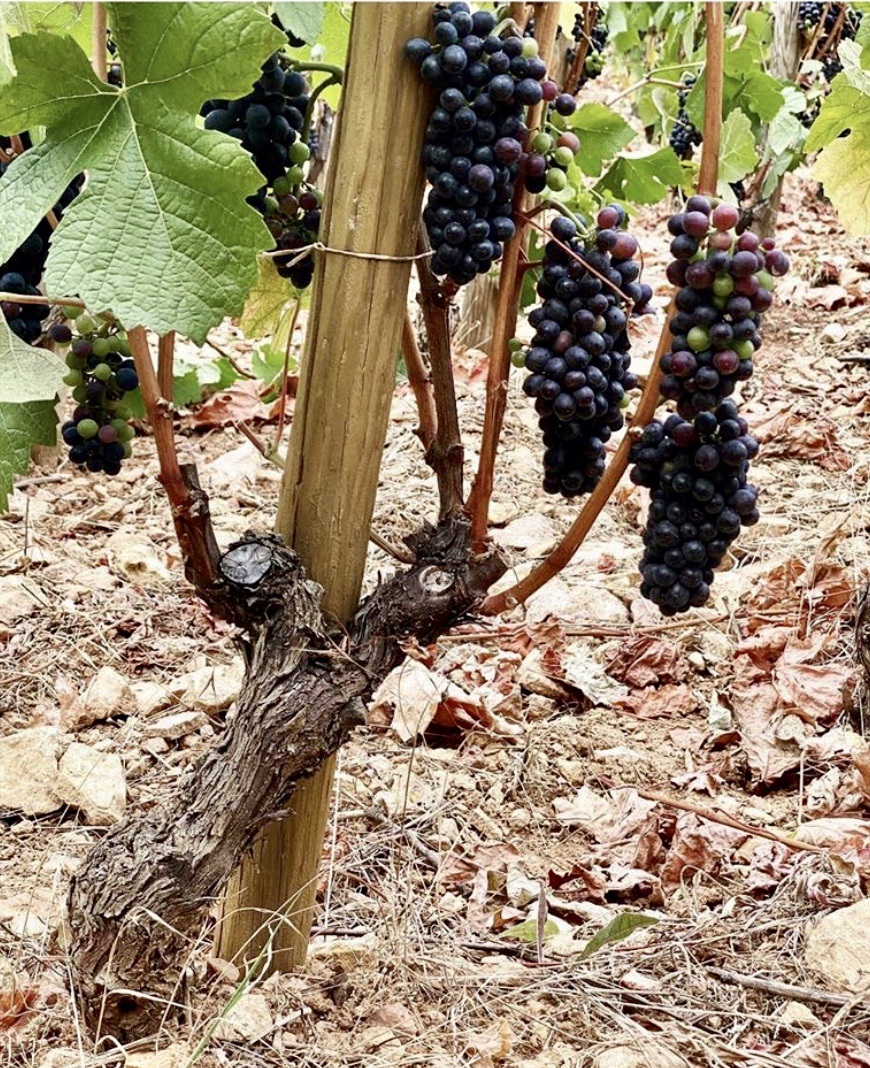 The best Burgundy wine is a true reflection of its terroir, in particular the soil. Can you tell me about the soil of your vineyards?
Each of our wines aims at giving the best expression of its climat. For the Clos du Cellier aux Moines, it's a beautiful slope, facing south, with limestone and clay, and with some deep marns. We decided that we needed to replant with finer, smaller pinots to replace old productive clones from the 70's. And so it's smaller bunches, smaller berries, softer tannins. And also they end up with better maturity, slightly earlier than the old clones.
And we decided to stop the use of all chemicals, plough the soil, stop trimming some plots, ferment whole cluster bunches, age longer in barrels (18 months vs 11 or 12 before), and then age one year in the bottle in order to better reflect this great terroir.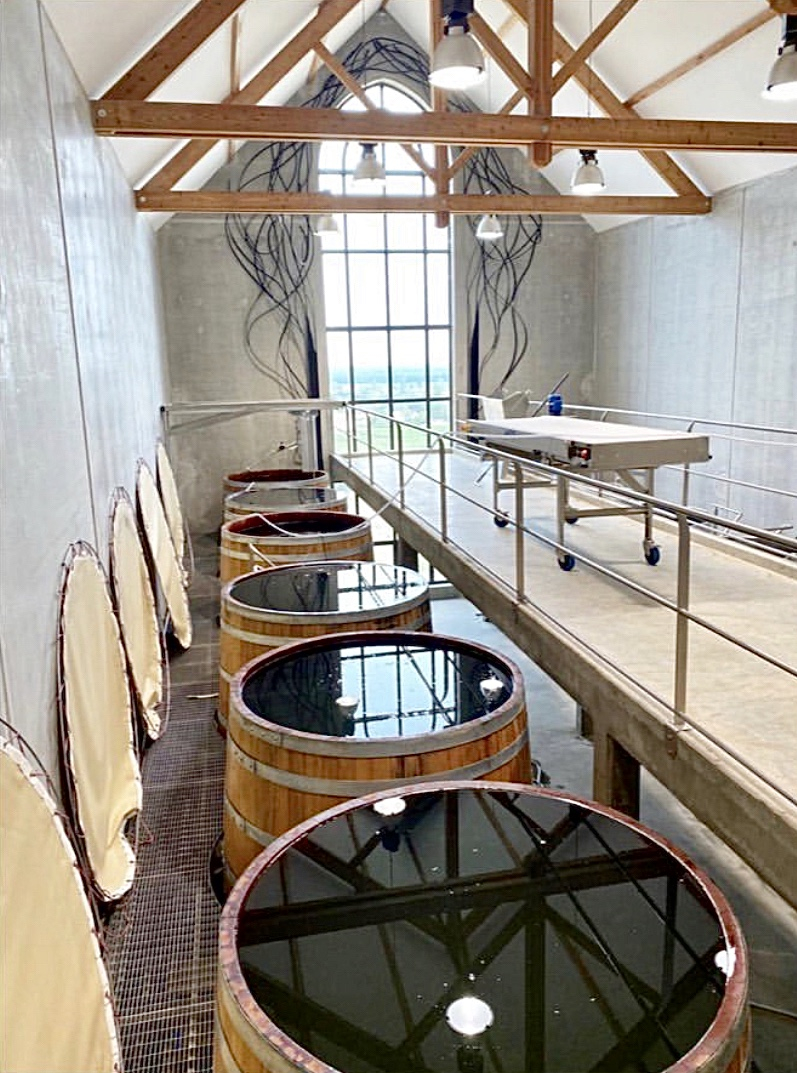 You use only natural yeast during the winemaking process. Do you ever have trouble with the yeast kicking in and getting fermentation going?
The first years at the old cellar we were using external yeast to secure the fermentation. Since we have the new winery, which is cleaner as far as bacterial populations, we decided to go natural and we never had a problem. I think when you have a very clean winery natural yeast has less risk of competition by other yeasts. When the yeasts stop working, it's often because it has competition from another kind of population. Since 2015, we haven't brought in any yeast and the fermentations are going naturally very well.

Most consumers aren't familiar with the concept of "climat," which can't be translated simply to climate in English. Can you explain it?
The concept of climat is the Burgundian definition of the terroir. It is a very precise plot of vineyard land, with a specific soil, subsoil, and exposure which generations of vine growers have been maintaining overtime with great care.

Since purchasing the domain, have you noticed changing weather conditions?
Yes, some changes. Particularly earlier maturity and dry summers with higher vines. No trimming reduces the vines' stress and offers better protection and shade to the grapes. Another memory is 2018, which will be released in six months, and unfortunately, we had a storm in Givry on May 18th, but not on all of Givry, just on our estate. It was very early in the age of the vines and the storm cut the yields almost in half at that stage, and it was a great sadness.
I remember also that we had a friend from New Zealand here, from Rippon Vineyards, who was visiting France and we had a hailstorm. He had never seen something like that. We went out during lunch to watch the hail falling down on the vineyard and we were just under the storm until it ended and we were not believing what we were seeing.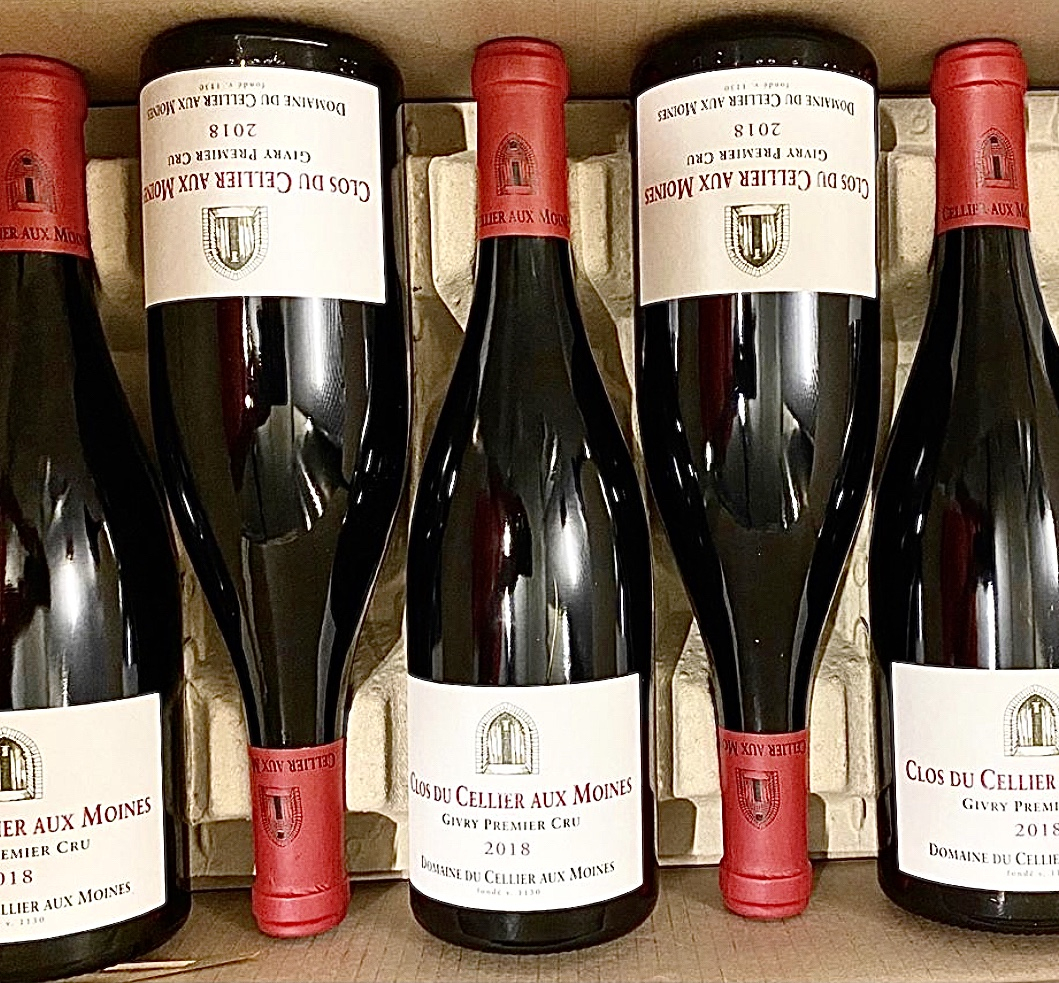 And In 2014 we had an attack from a small fly which apparently comes from Asia, but which was spreading in France and mostly on the black berries, not on the Chardonnay, and it was stinging the berries on the plant and it was somehow degrading or infecting the berries that were not harvested yet. So we had some acidic contamination on the on the vine, and had a lot of sorting out to do. And I remember we threw out one third of the harvest just to keep only the bunches, the clusters, which were healthy. And this was a nightmare. Today when I'm tasting the '14, I say, "Oh, this is great. We did a great job. You remember that nightmare we had?" And finally, I say it was worth doing it. The easier vintages were 2009, 2015, and 2019.

How is the 2020 vintage looking?
2020 is a challenging one because of a very early maturity. Harvest started on August 20th and we finished on September 4th. To my memory, it is one of the earliest harvests we ever had. 2003, another hot vintage, was a couple of days later in Côte Chalonnais, and I understand that 1947 was the same, but I was not there! This year was a warm and dry summer which made the Pinot Noir ripen very early in the season. It was an historic record. Chardonnay came slightly later. And there were very small yields for Pinot Noir, with average yields for Chardonnay. We are still in the winemaking process, but quality is promising.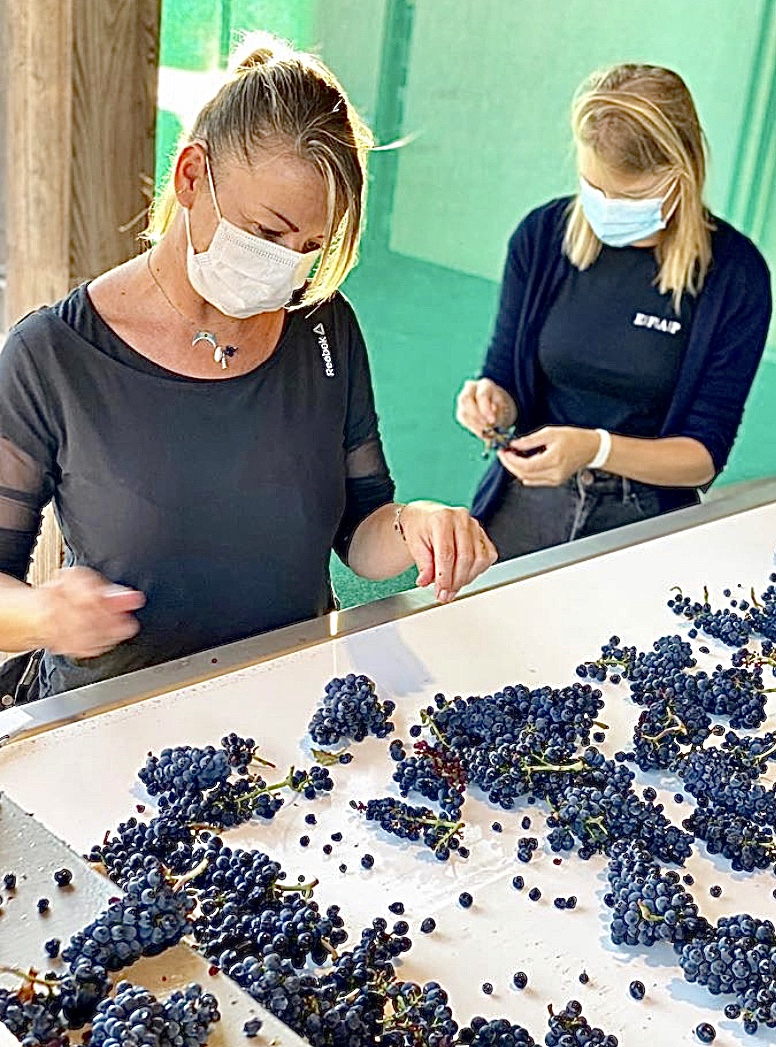 What challenges have you faced this year due to Covid-19? Did you having difficulty finding help with harvest?
Covid challenges were mostly that we had to shut down our restaurant during confinement. We spent more time in the vineyards, less time in the cellars, and no time traveling — a lot of Facetime calls and Zooms with the entire world! There were no problems for the harvest, but Guillaume was sick with the virus for 3 weeks in March.

Were there a lot of Covid-19 cases in Burgundy?
Yeah, I knew of a few and we all heard about someone who passed away or who was very, very, very sick. Guillaume is the young generation, so he was okay. He was very tired and very sick for one week. So we had to be careful that this was not spreading in our small team, especially with us old owners.
Now in town, people are wearing masks. We were wearing masks during harvest, especially in the cooling and at the sorting table. All of our staff was wearing masks. The team doing the harvest, picking the grapes, they were wearing masks when they were gathering, when they were arriving. And then when they were in their line, picking their grapes, since the distance was large enough, it was up to every individual to decide if he or she would would wear the mask or not. But you know, when we were gathering for the end of the day or the middle of the day for a break, they would put back on their masks.

Since you started making wine, what have been your favorite vintages? Are there any that stood out as being spectacular?
I would answer two ways. You have the easy vintages which are a piece of cake and the work is easy and the maturity is there, great balance between the alcohol, tannins and the sugar. Those are years like '15, '09 and '19. Then you have years that are a bit more difficult because they are different. Some of them are nightmares, but in the end you can feel proud.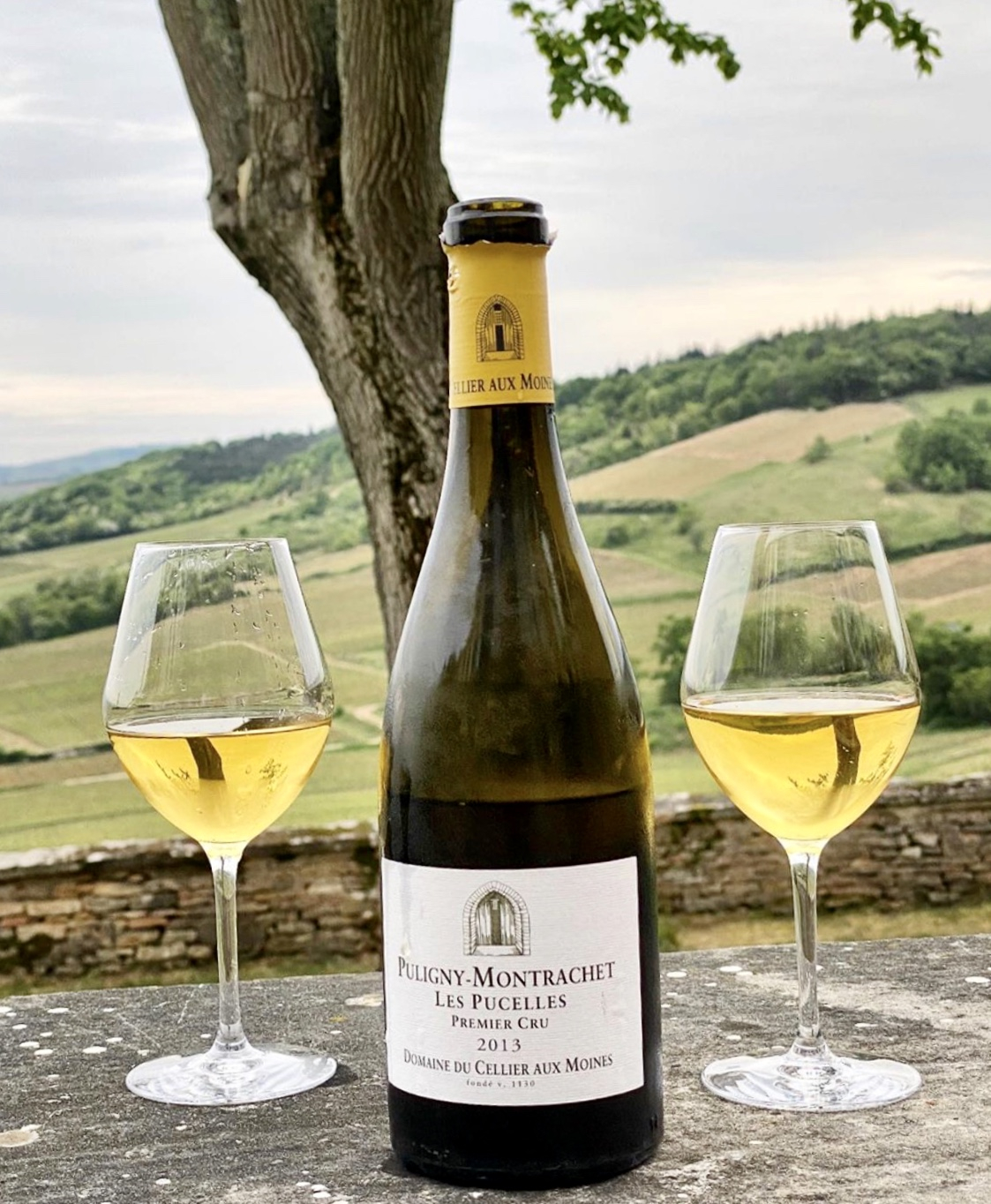 In addition to the 5 hectares of Pinot Noir at Clos du Cellier aux Moines, you have expanded to other appellations. Can you tell us a little bit more about those vineyards?
We picked mostly Premier Cru climats in famous villages with distinctive personalities, and white grapes to complement our Givry reds: Puligny-Montrachet les Pucelles, Chassagne Montrachet les Chaumées, Santenay Beauregard, and Montagny les Combes.

As prices for Burgundy wine have escalated, many wine enthusiasts are unwilling or unable to purchase the wines. Are there any value wines that can still be found in Burgundy?
The best terroirs of Côte Chalonnaise still offer great wines at decent prices.

You wrote a beautifully illustrated and photographed book about the Clos. How long did it take you? That must've been a long project.
Yeah, it was. It took us two years. My wife and I fell in love with the place which was in poor shape, but we felt that there was a lot of history behind it. We met a young, very knowledgeable historian, Gilles Platret, who is journalist and has since became a politician. We worked two years together. He did a lot of research and he wrote all the parts about the monks' history. And I wrote about the two last centuries because I was able to connect with the descendants of the family who owned the property after the revolution.
We thought it was very important to have that starting point, and to make sure we knew where we were coming from because it's the DNA of the estate. We owe so much to these monks and we felt we needed to get the story right. And working with an historian for me was very important because I didn't want to invent the story; I didn't want to make it up. All the historical facts were researched and translated from Latin to French because most of the archives are in Latin. So it was very interesting doing it.

You have three grown children, one living in Brooklyn, New York. Do any of them show interest in taking over the operation of the winery one day?
They are all very interested and are closely associated to all the decisions we make, especially when it comes to investment or buying a bit more land. But they have their own jobs. I would say that the winery is in very good hands on the technical side with Guilluame, and he and my children are quite close, so they see each other often and every time the children come here they get together. My, objective is just to make the team grow and succeed, with me or without me. And if my kids want to jump in, they are more than welcome, but it's not on the agenda in the short term. And for a small estate like this, I think the most important job is the wine, the estate, and this is really Guillaume's job, and he's grooming a nice team of young people.

What is your greatest joy as a winemaker?
Improving from one year to the next.