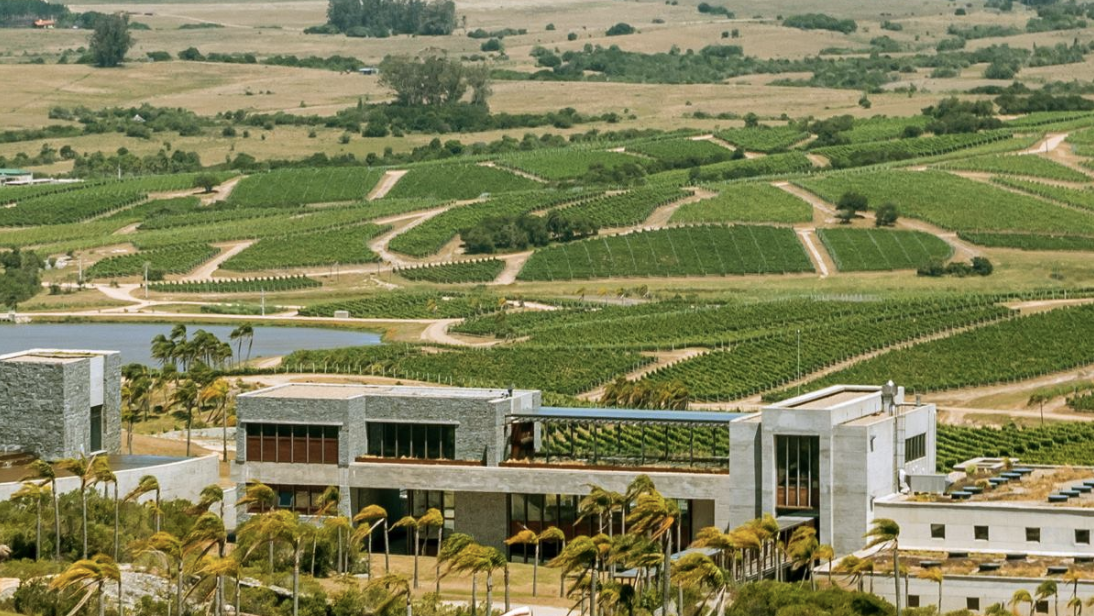 Uruguay is one of the most exciting—and least talked about—winemaking nations in the world. According to the Food and Agricultural Organization, Uruguay is one of the world's leading producers of soybeans, beeswax, quinces, and horse meat—no mention of its booming wine industry here, nor any suggestions as to which wines would pair best with horse meat. As a vegetarian, I'll admit this question is beyond my ken.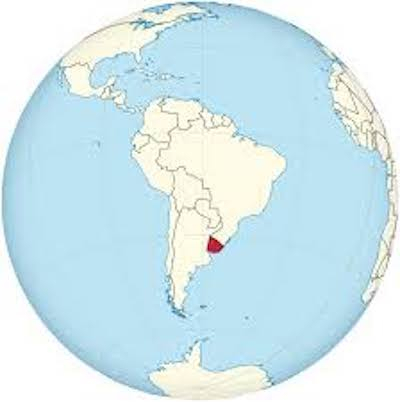 The second-smallest nation in South America (coming out just ahead of Suriname), it's also the continent's fourth-largest wine producer. Despite its small size, Uruguay abounds in wide-open, verdant farmland, perhaps because the population density is relatively low; reportedly, there are four times as many cows as people living there. Much of the land not given over to raising livestock, however, is more than productively used to cultivate delicious wines in distinctive soils. From the breezy, beachy Canelones, kept temperate by the Río de la Plata, to the alluvial valleys of Maldonado, which lies atop a 600-million-year-old deposit of pink granite found nowhere else in the world, Uruguay is literally built upon minerals that are, in other nations, exceedingly scarce.
True to this distinctive soil composition, Uruguayan wines are consistently unique. This has much to do with the way the wine industry is set up. The vast majority of wineries are small, family operations—the average size of vineyards there is about 12 acres—many of which date back generations. Most of these are devoted to the nation's most popular grape, Tannat, which represents over a quarter of all plantings.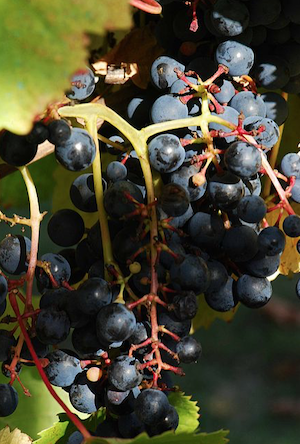 The grape traces its lineage back to the Basque immigrant Pascual Harriague, who brought it over from Irouleguy, in southwestern France, in 1870. Not so surprisingly, Tannat made for a natural fit in its new homeland, which, despite thousands of miles of distance, possesses a similar, Atlantic-temperate climate as its distinguished Old World counterparts. With its thick skins, Tannat grapes are more than capable of standing up to a variety of temperatures and soils, perfect for Uruguay's considerable variety of climate and geography.
Though the grape's name originally comes from its high tannin content, in reality it's a versatile and adaptive crop, as capable of producing soft and approachable reds as much as bolder, more rustic offerings. In other words, the grape is an ideal vehicle for expressing Uruguay's inimitable range of terroir. In vineyards dominated by limestone, Tannat takes on a lean and vibrant elegance, whereas with volcanic soil, it can take on a more robust, structured profile, with juicy fruit flavors, an intense, almost pitch-black color, and a nose redolent of malted barley. This latter style in particular ages brilliantly, and would pair well with any meat-centric dishes, which in this country is basically all of them.
This same diversity of climates and soils makes Uruguay ideal for a variety of other grapes. The most popular include Albariño, Merlot, Cabernet Sauvignon, Cabernet Franc, and Chardonnay.
------
Bodega Garzón is one of the top wineries in Uruguay and is featured by Amanda Barnes in the South American Wine Guide: " With around 160 metres (500 feet) in altitude, the vineyards receive regular coastal breezes and cooler temperatures, resulting in a very healthy environment for grape growing and good concentration in the grapes. The vineyards are all managed organically, and irrigation is required in some of the poorest soils."

The vineyards are all managed organically, and irrigation is required in some of the poorest soils.

Read more at: https://southamericawineguide.com/winery/garzon-winery/
With almost 600 acres under vine, the vineyards are separated into over 1,000 individual plots which are defined by their microclimate including humidity levels, soil types, and sun exposure. The consulting winemaker is Alberto Antonini, the head winemaker at the iconic Italian winery Antinori. Grape Collective talked to Germán Bruzzone, winemaker at Garzón about the evolution of Uruguayan wine.

he vineyards are all managed organically, and irrigation is required in some of the poorest soils.

Read more at: https://southamericawineguide.com/winery/garzon-winery/
Grape Collective: So Bodega Garzón is a family winery?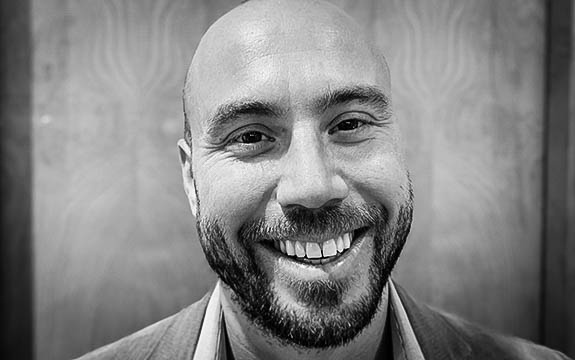 Germán Bruzzone: Yes, the owner of the winery is Alejandro Bulgheroni. He comes from the energy business, he is Argentinian. He's not Uruguayan, and he started to invest in Uruguay in the year 2000. He had different projects like windmills, forests, he has cows, a lot of things. Olive oil and olive trees and olive plants, and then in 2009 he started to grow vines.
Garzón was his first winery and now he has 12 wineries all over the world in France, Italy, the US. He has wineries in Sonoma and Napa Valley. Napa is Alejandro Bulgheroni Family Vineyard, and in Sonoma he bought Renwood, one hour from Sacramento.

So in Uruguay, it was his first winery. He built it from scratch. In the past, when he bought the area, it was just nothing, just wild areas, native trees, nothing else. Then he started to grow vines, he built a winery, a beautiful, beautiful winery. Actually he obtained a LEED certification for the restaurant (the whole project is LEED certified and it´s the first winery in the world to get every productive area with at least Silver certification), because he has a restaurant, the winery, the billionaires' club, and he also has a golf course. So it's a huge investment, looking for the premium product and premium people, people with a lot of knowledge, and rich people in the billionaires' club.

But the idea with Garzón, the main thing of Garzón is the terroir, where we plant, where we are located. In the east the ocean is just a few miles away, so we receive the cool breezes from the ocean. It helps to dry the clusters, dry the leaves, avoiding mildew or botrytis, because in Uruguay it rains a lot. More than Bordeaux, maybe 1,400 millimeters per year, so it's a lot. And also the soil, it's important. Our soil it's 70% sand and 30% stones. It's a granite rock, decomposed granite rock called Balasto.

How do you say it?

Germán Bruzzone

Read more at: https://southamericawineguide.com/winery/garzon-winery/
Balasto. This is the name of the soil. And again, this is important because the water goes fast down the soil and after a huge rain like 100 millimeters you can work through the vineyards in one hour, without any problem. So, that's really important.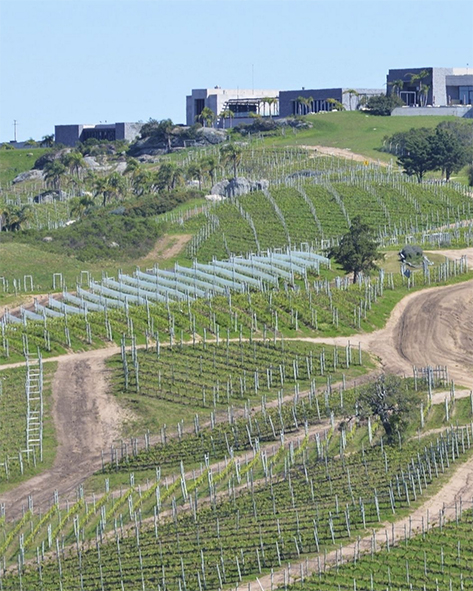 Talk a little bit about the history of grapes in Uruguay, because obviously many people know Argentina in the United States but Uruguay also has a tradition of wine.

Yes of course, Uruguay has the same tradition, it's a culture of tradition like in Argentina. In 1850 or 1860, we started to grow in the west and northwest of Uruguay, then they moved to the south to Montevideo, the capital city, because Uruguay is an immigrants' country. When Italian and Spanish people from Europe came to Uruguay, they started to live near the port, near Montevideo. And in that area is where we have the heaviest soils. The soils are really strong, they have a lot of-

Minerals?

No not minerals. Just clay, and a lot of-

So they don't drain well, is that what you're saying?

So it's easy to grow vines in the south, because of the soils. So they started to grow vines, and they started to produce wines. But not high-quality wines because of the soil, and because of the influence of the river and not the ocean. And now we started in the east. So in early 2000 we moved to the east and started to grow in the hills with the sandy and stony soil, and the ocean. That's the main idea of what we are doing in the east.

And Uruguay is famous for Tannat. Talk a little bit about that grape to somebody who has never tried Tannat, how would you describe it?

Tannat was introduced by Pascual Harriague in the 1860s, maybe 1870s. Harriague introduced it from Argentina to Salto, that is in the north of Uruguay, and we started to grow a lot of Tannat, because it has a strong skin, it has good production, high production, with good color, good body, good alcohol, so it's excellent for high production. And it's good with the weather, with the humidity, because it doesn't take a lot of mildew. So we started to grow more and more Tannat. People in Uruguay started to grow more and more Tannat, and now it's our flagship. The wine which everyone knows in Uruguay. Not many people know Uruguay I know, but the people who know the wines from Uruguay, they know that it's our flagship, the same as in Argentina the Malbec, and the Cabernet from Chile.

And originally from where?

It's from Madiran, southwest. In Madiran they produce a lot of Tannat but it's stronger than our Tannat. Our Tannat is more approachable.

When you say stronger do you mean more tannic?

Tannic, yeah. Aggressive, stronger tannic. Maybe because of the soils and the weather conditions, the terroir. In Uruguay, we produce of course strong Tannat with a lot of tannins, but now we are trying not to express that aggressivity, that tannic face, we are trying to express the other face of the Tannat, it's a soft face with good body of course, good personality because Tannat means tannin, so you always obtain a strong wine. But you can obtain a strong wine with good textures. That's what we are doing. In the east we can obtain that perfect ripeness of the seeds, and in the seeds you have the tannins. So if you have a good tannin then you are getting a good wine. Of course, you need to be gentle during the fermentation, not obstruct, taking care about the temperature, the time of skin contact, just restraint, but not so much. Because if you struggle with Tannat you lose the game. Tannat is really strong, it's really aggressive.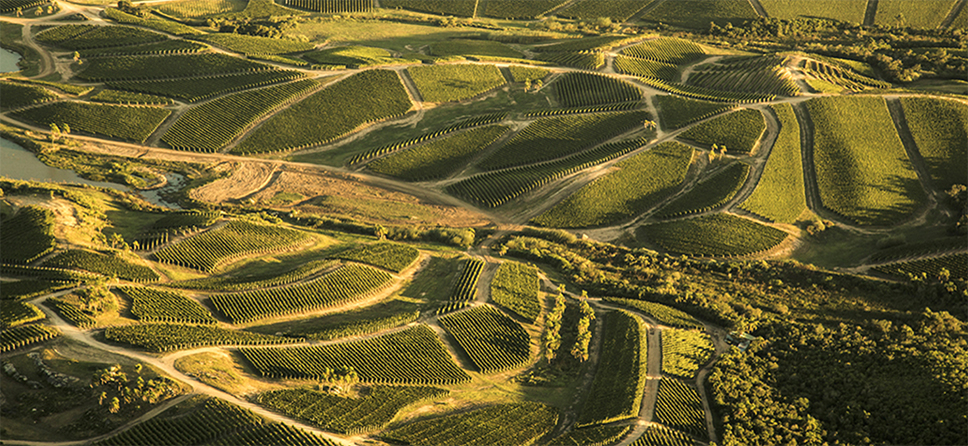 And what are the grapes you think work best in Uruguay?

Well in Uruguay we have an excellent Cabernet Franc, or even Marselan. You know about Marselan? It's also from France, from Montpellier, it's a cross between Grenache and Cabernet Sauvignon. So it's doing really well in Uruguay, and of course Tannat from my point of view, the main difference, when people started to grow in the east and started taking care with the ripeness of the seed, we changed the style of Tannat and many people like it, because it's more approachable than in the past. In the past many people say, "Okay, I like Tannat, but one single glass, not more." Now they can drink more than one glass because they enjoy it.

In terms of aging, how does Tannat age? If it's a softer wine to start with does it age differently?

It ages perfectly because of the structure. It has the structure, it has tannins so you can keep your Tannat, with good conditions of course, temperature, light, humidity, for more than 10 years. Our first Tannat in Bodega Garzón was in 2010, so it has nine years, and you open a bottle and you really enjoy it.

And you mention there's a lot of rain earlier, talk a little bit about the philosophy of viticulture, how do you manage your vineyard?

Yes, the problem with the water, with the rainfall is the mildew, or even the botrytis. So everything you need to do in your vines, in your vineyards, is just to remove leaves and allow the wind just to dry the canopy. So all the work that they do is just to remove leaves and not to have accumulations of leaves, just allowing the wind to blow into the vineyards and dry the leaves and clusters. That's what we are doing.

So a lot of pruning?

Yes, a lot of pruning, removing leaves. And also of course, sometimes you need to use some products just to take care of the health of the vineyards, but we are trying not to use products.

And what about winemaking? Do you have a philosophy of winemaking?

Yes. Our philosophy is just to intervene as little as possible. Just to preserve the expression of the terroir. To be honest, what we're trying to do is just, we have three basic things. Not to overripen the grape, because when you overripen you standardize your flavors and you lose your terroir. Then we don't obstruct during the fermentation process, because if you obstruct you will obtain tannins, root tannins, aggressive tannins, and then you lose again your identity, your terroir. And of course, the third one is not to over-oak. If you over-oak your wines with high toasty oak then you have massacred your flavors. It's just like you make up your wines with oak, and then you feel chocolate, coffee, vanilla, smoke, blah blah blah. But it's not wine, it's just something that you add to the wine. So for us the authenticity and the expression of the terroir is our must, and we're trying to keep it.

Then of course, we have technology in the winery, the destemmer etc, that's good, but the other thing is our tanks. We have concrete tanks, round-shaped tanks for the fermentation process, to be more elegant during the process. Everything is moving during the fermentation so if you have round-shaped tanks it is better for the fermentation. And then of course, our concrete tanks are without epoxy, without that kind of plastic paint. So we keep the pores inside the tank where we have some microflora that comes from the vineyard. And that's good because it's part of your terroir, part of your identity, your sense of place.

And then you have micro-oxygenation in the pores, so it's better for the fermentation. Then we use oak, of course, but we use big barrels of oak. Twenty-five and 50 hectoliters. So it's big barrels, French oak, and non-toasty oak just to avoid those kinds of flavors that I mentioned, and we keep it in those big barrels for 15, 16 months, depending on which wine we are aging. We are looking for good aging, without aromas or flavors from the oak, from the toast. That's the whole idea of Bodega Garzón, we have a high sense of terroir, we respect a lot the terroir.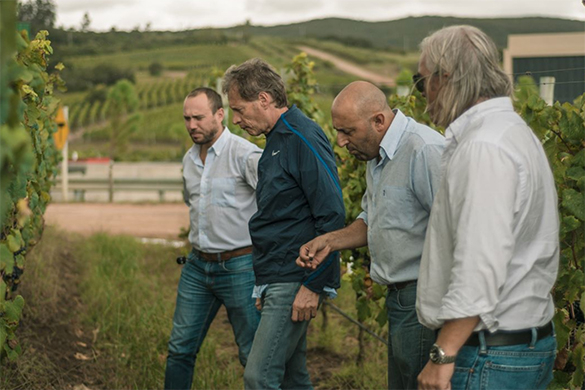 Do you get vintage variation in the wines?

Always, always. Uruguay, the variation is more than in Bordeaux. Because in Bordeaux maybe it rains 800, 1,000 millimeters, but in Uruguay sometimes it rains even 1,600, it's a lot. So we have variations one year from the other.

(Winemaker Germán Bruzzone, Alberto Antonini, Agronomist Eduardo Félix, Managing Director Christian Wylie)
And how does that reflect in the wines?

The thing is with our terroir because of the soil, the drainage of the soil and the ocean, variation is not so strong. Because our terroir helps to avoid that kind of variation. But we have some variation, and it's part of the identity of Uruguay wines. It's not always the same exact wine. It doesn't mean that you have a bad wine sometimes and a good wine, it's different one to the other but not with bad quality.

And obviously Argentina's very famous for wine, Chile is also well known, what does Uruguay and Tannat have to do to become more understood in the world of wine generally?

Well what we need to do is what we are doing, which is just improving the quality. That's for me the most important thing, because we produced a lot of wine since I don't know, 1850, 1860, but now we are obtaining better quality, and now people are knowing our wines more than in the past because of the quality. Of course, with that kind of investment from people, from other countries with money and ambition of business, they are investing in the east side of the country, developing the east side of the country, and more and more people are knowing our wines. But it's just step by step. Ten years ago not many people knew about Uruguayan wines. Now, a lot of people know, and it's because, first of all because of the quality and helping with wineries like Garzón, that are trying to export a lot, trying to show what we are doing in Europe.

Fantastic. And tell me a little bit more about your background as a winemaker.

Well I was born in a winery, because my family has a winery. Small winery, it's not like Garzón of course, it's a traditional winery in Uruguay. My great-grandfather came from Italy to Uruguay and started to grow vines, and then my grandfather built a winery, and then my dad continued to work in the winery. I used to work with my family in our winery but then I started to work with Alejandro Bulgheroni in Garzón in 2009, 10 years ago, because of the project. It's a beautiful project, which is why I moved from Canelones in the south, where my family have the winery, to the east, and started to make wine in these conditions.