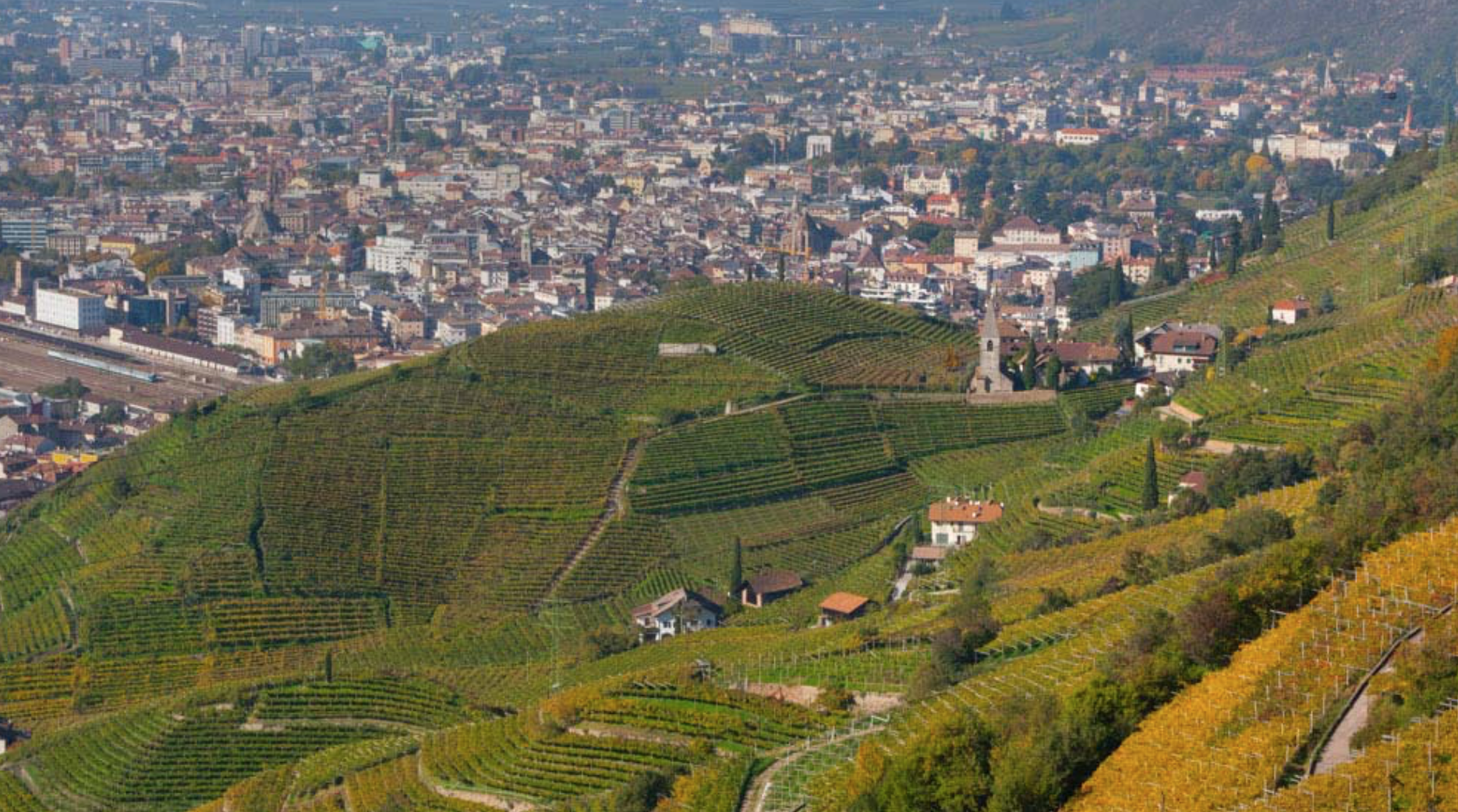 The Gojers are among the oldest and most respected vintners in Alto Adige—in 1987, Florian Gojer was the first producer in the Santa Maddalena region to bottle a wine from a specific vineyard, Vigna Rondell, in order to express the site's distinctive character. Florian Gojer, his son, is now in the process of taking over the winery. At age 21, he planted the estate's first white vines, leading to the Gojer family's first white wines a few years later. We had a chance to ask Florian some questions about his family's history and his estate's future.
Elliott Eglash: What do you think makes your growing region special or distinctive?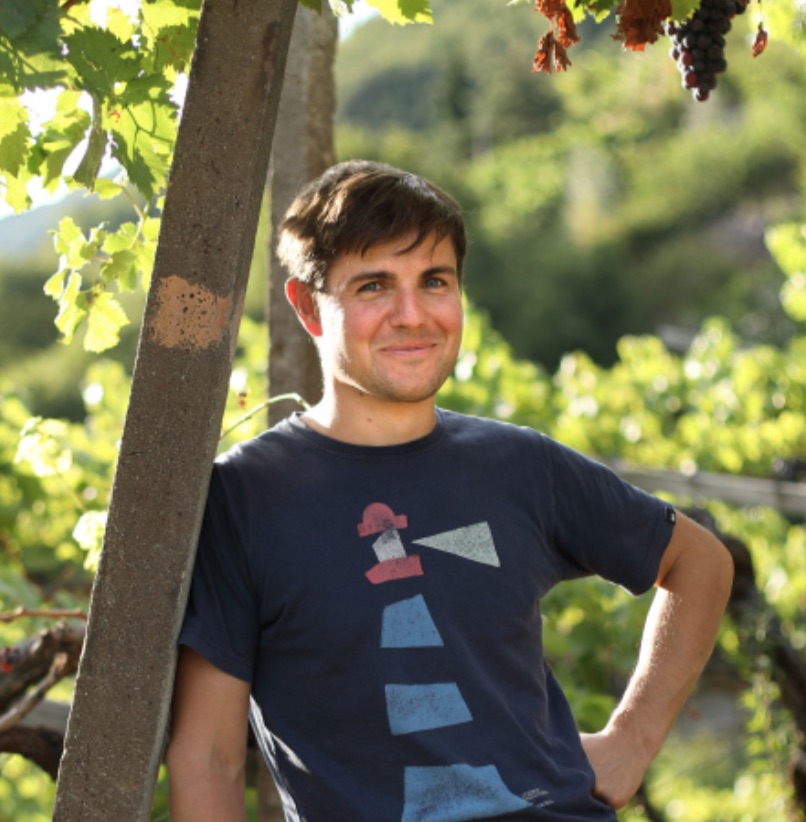 Florian Gojer: Alto Adige is a contrast-full wine region. While in warm valley locations strong red wines find excellent conditions, in cool mountain locations white wines grow which reflect the alpine freshness. If we look at our own wines, it is very similar: In Santa Maddalena, the warmest location of the country, fine St. Maddalena wines grow in steep hillside locations and in the Bolzano Valley locations the heat-loving and powerful Lagrein wines. On the other hand, our white wines Kerner, Sauvignon and Weissburgunder (Pinot Blanc), come from sites between 600 and 730 meters above sea level, where cool downdrafts from the mountain maintain the acidity and provide fresh aromas.
Tell me about the history of your estate, and how you came to be involved in it and in winemaking.
The Glögglhof is the name of the estate and farmhouse. Traditionally the farmhouses have names. 'Glöggl' means little bell, 'hof' stands for estate. The Glögglhof dates back to the 14th century and wine has always been produced here from the associated vineyards. I'm now the fifth generation of the Gojer Family to produce wine. My grandfather sold the wine by the barrel. In 1970 my father Franz Gojer was a true pioneer in the St. Maddalena area, he was the first one to bottle the wines and in 1987 he was the first one to produce a Cru / single vineyard St. Maddalena wine, our St. Maddalena Classico Vigna Rondell.
Growing up in a family of winegrowers means to learn about it in a passive way as a child, just because it's a daily topic and helping my dad with some vineyard or cellar work was very common. After the general agricultural high school, I studied winemaking in Germany and did an Internship in California at Au Bon Climat with Jim Clendenen. Since 2009 I've been responsible for the winemaking in our estate.
What varietals do you focus on and why?
Our most important variety is Schiava, followed by Lagrein, these are the two indiginous red grapes of the region. Schiava is the variety we appreciate most, it's our true identity as a wine region and for our estate. At the moment we produce four Schiava-based wines:
Schiava rosé, Schiava Alte Reben, St. Maddalena Classico and St. Maddalena Classico Vigna Rondell.
Schiava and St.Maddalena wines are so elegant, easy to pair with food, you can drink them all day long (in fact it would be the perfect Thanksgiving wine, with all that different types of food you have that day, it's just a perfect option). St. Maddalana is a restricted growing area on the south-facing slopes next to Bolzano, where Schiava does best. St. Maddalena wines are a traditional blend of minimum 85% Schiava and maximum 15% Lagrein. The hills of St. Maddalena were formed during the last ice age by the glaciers, which deposited their complex debris from various types of rock. The light and sandy soils are perfect for Schiava, because they drain the water very well and guarantee smaller grapes and berries and therefore, more complex and intense wines.
We also produce three different Lagrein wines: Lagrein Granat (basic Lagrein), Lagrein Riserva (from our best sites, 12 months barrel aged, eight months big oak, five months bottle) and PIPA (fortified dessert wine, produced like a vintage port wine).
When we bought the second estate in Karneid at approximately 600m of altitude, we had a look at the soil and exposure and thought about which wines would grow best in this location. We decided to plant Kerner on the northwest facing part and in the highest altitude vineyard, because it needs the coolest conditions. Sauvignon is planted on the south west facing part with more moraine soils on volcanic underground, where it does best and gets less green and more yellow fruit expression, which I like.
Sauvignon Blanc is an exciting variety and with vines getting older, the wines show more minerality and depth with some smoky notes. So I started to work on a Riserva version, trying to push the vineyard character more and more and when I'm satisfied with the results, it will be bottled separately.
Weissburgunder grows on the west facing part and on more limestone influenced soil, that supports it's finesse.
What is your winemaking philosophy? What are you trying to accomplish?
My goal is to produce elegant and at the same time complex wines, that reflect the soil as much as possible, as well as the differences of the vintages. We try to reach that through meticulous work in the vineyards, in my eyes that's the most important part, of course followed by an attentive accompaniment to the wines in the cellar.
What have been some of your biggest challenges as a winemaker?
In 2010 we started to produce our first white wines, that has been a challenge for us, because we used to produce only red wines. But with the years and with experimenting a lot we improved and learned more about the vineyards. But with every vintage we always learn something new. Schiava does always challenge us: in the vineyards because of its thin skin—it`s very sensitive to both powdery and downy mildew—and in the cellar, Schiava tends to reduce a lot. But now we know how to handle this quite well.
What does the future look like for you and for the other winemakers of Alto Adige?
The future will bring us more challenges such as climate change, but we can react by planting at higher altitudes and probably by working with other varieties. What worries me more is the increase of extreme weather events (heavy storms, hail, draughts, heavy winds).
But I think that as a small, quality-driven region, we will always have a good chance on the wine market. With the ongoing crisis we understood that focusing on tourism only can be dangerous and that we have to diversify more. There will be a stronger shift towards organic/biodynamic in the future.
We see an increasing interest in Schiava wines, because of its light and unique character, which of course is a good evolution for our future. Our goal is to be present in more markets with our wines and at the same time to increase the number of direct sales to current clients, because they are very reliable, even in times of crisis. Soon, our new cellar and tasting room will be ready and this will fit well with the vacation apartments we rent.
Visit our beautiful region, explore the contrasts of our climate in the different growing areas, see the steepness of the vineyards and the differences of the soils, altitudes and exposures. Go for a hike in the beautiful Dolomites and enjoy great food with traditional Tyrolean dishes or meals that are strongly influenced by the Mediterranean kitchen. People, landscapes, tradition and of course the wines will make a memorable journey for you. Pass by at our estate for a delicious glass of St. Maddalena.