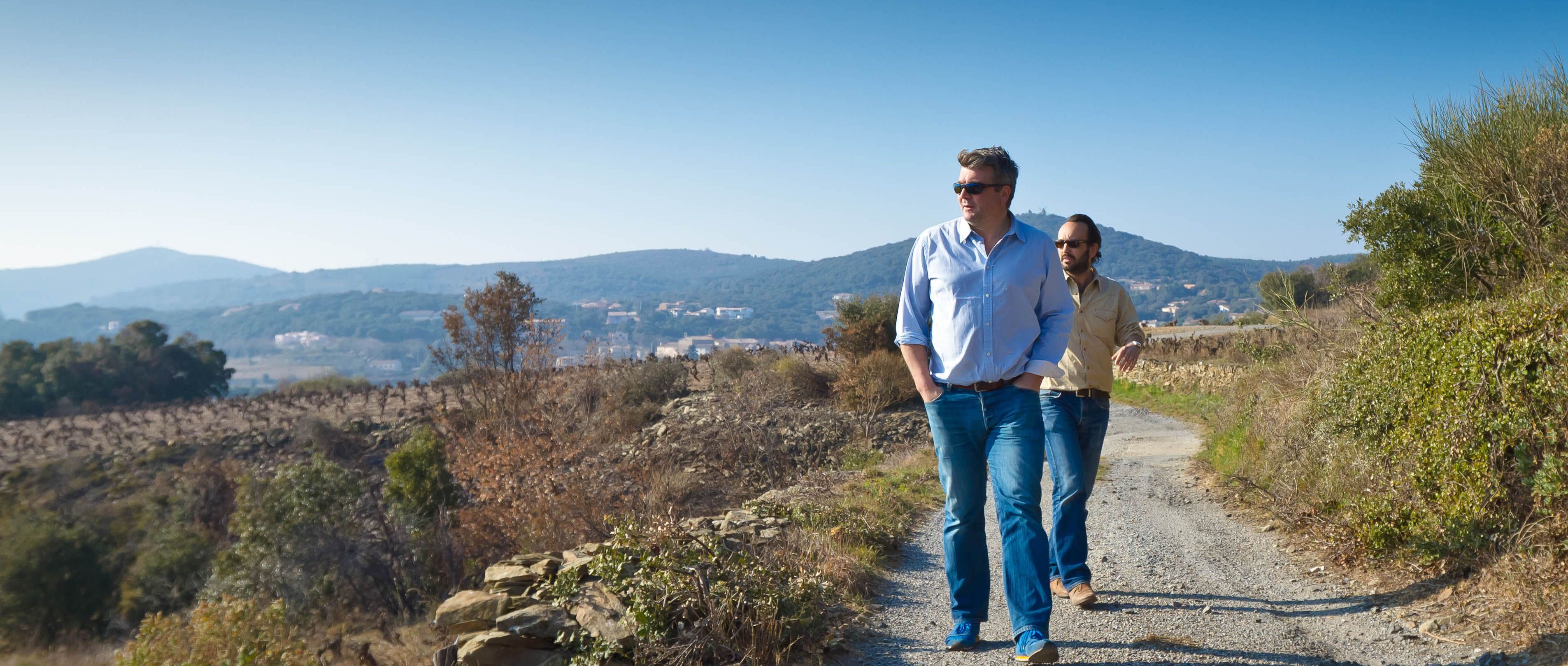 Gregory Hecht started the négociant Hecht & Bannier with his friend François Bannier in 2002. Hecht & Bannier work with over 100 growers to produce their wines in the Languedoc, Roussillon and Provence.
We talk to Gregory Hecht about starting his company in the less than sexy region of the Languedoc, how his business has evolved and the role of the négociant.


Christopher Barnes: Gregory, explain what a negociant is and what the differences are, because I understand that what you do is slightly different from what some of the other negociants do.
Gregory Hecht: Yes, in fact we are what we call negociant-eleveur - which is modeled on the traditional negociant-eleveur in Burgundy or in the Rhone Valley - meaning that we buy juice or we buy grape and we bring some value. So, we grow the juice for one or two years in barrel or in vat, and, then, we bottle them. We grow them like we would grow a child.
Tell us a little bit about the regions that you are involved with right now with your winemaking.
We are based in Aix-en-Provence, and we have operations - we make wines - through the three vineyards in the Mediterranean region: the Roussillon, the Languedoc, and Provence.
It's a choice because, in France, the region Languedoc-Roussillon is really separated from Provence, but we feel that [it] was really making sense to produce in these three vineyards because it's the same grapes: it's Syrah, Grenache, Mourvedre, Carignan. It's the same influence geographically because you have the Mediterranean Sea, you have the mountains, you have the influence of the winds, you have the influence of the altitude, you have - obviously - the influence of the Mediterranean climate.
So, for us, that was absolutely obvious, that we had to go into these three regions. In fact, we started in Languedoc and Roussillon, and we extended - that was four, five years ago - we extended to Provence..
So, you make wine with a hundred growers. How do you manage the relationship with those growers? That's a lot of relationships to be able to efficiently manage and make sure that you're getting the right quality grapes for your wines.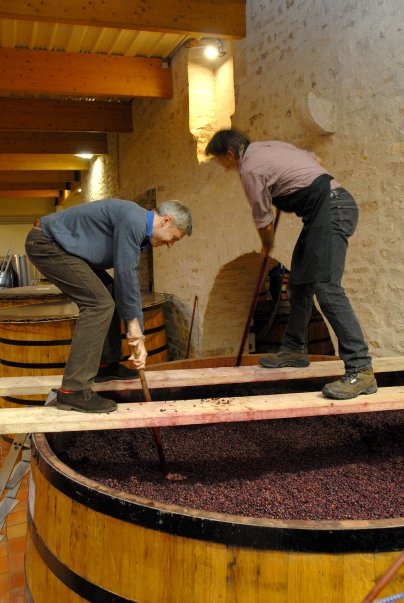 Absolutely. My partner Francois Bannier and I, we spend a lot of time in the vineyards. We calculated that we visit maybe 400 to 500 different domaines every year. We really select the best, and we partner with some people that we trust, that we really have built strong relationships [with], [for] more than 10 years now; and, obviously, we always search for new sourcings. That from a year to another our sourcing [is] about 80 percent the same ... means that, if today you drink the wine of - I would say - Minervois, our Minervois 2012, the vines who make this wine are the same [as] the vines that were in the first vintage, in the '01.
We are a negociant, but we are very linked to some specific plots and some specific places. That's the strong relationship we built with the growers.
You've been doing this for 12 years now. How much has changed in that time in terms of the relationships that you've had and the different grapes that you've been using to make your wines?
Yeah, that's a very good question. In fact, when we arrived in the south of France - I mean when we started from scratch - we were just like that, that was the white page, you know, and we had to build everything.
In each appellation, first, we took the list of the producers and visited everybody and tried to first .. build our palate and to see 'Well, okay, what do we like in Cotes du Roussillon Villages, what do we like in Saint Chinian, what do we like in Faugeres?' and, coming from this, determine what we want to produce and which style we want to produce, because I would say that one of the problems of that region is also that there is not a clear definition of each appellation compared to a historical region with a very long quality history, like Burgundy, Bordeaux, etc.
The wine lovers know what a Pauillac looks like, the wine lovers know what a Morey-Saint-Denis looks like, but the wine lovers don't know what a Minervois looks like. There is no common standard, so we had the opportunity, we had the liberty, we took the liberty, to decide and to say 'Okay, Minervois, for us, what is it? This is the expression of Syrah, this is the Mediterranean character of Syrah, with a bit of Grenache and Carignan.'
This was our choice. This is not a dictator of Minervois, because you would have several producers in Minervois and one would make a cuvee with more Carignan, one another with more Grenache, etc., etc. So, first, we established our standard and, really, a vision of each appellation.
Then, we moved from this to select the best producers in each appellation and to build partnerships with them.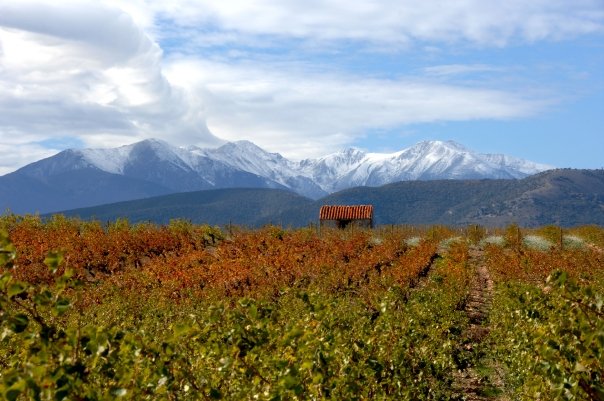 Tell us a little bit about the different grapes that you work with right now.
Red-wines-wise, we work with the five authorized grapes in the AOC system because we only produce AOC wine. So, the five grapes are Syrah, Grenache, Carignan, Mourvedre and Cinsault.
For the white, we have one white in the Languedoc, which is based on Picpoul. That took us ... time, to make a white wine, because, when you think about South of France and hot climate, from the Mediterranean vineyards, you really, first, think about red wines. We were not really convinced to be able to make a fresh, quaffable, drinkable white wine. In fact, we decided to rely on the natural freshness of the Picpoul and to make something a bit more different, a bit more unusual; we blended it with some Roussanne and a bit of Grenache Blanc. So, that's the choice we've made with the Languedoc Blanc. The other white we make is in Provence, and it's 100 percent Vermentino.
Working with 100 different growers, is there a common thread between them? Is there something that you look for in your growers that connects them thematically?
Making great fruits. I think at the beginning that was very difficult, to convince the growers to sell grapes or to sell bottled wines, because the history of this region is also linked to the cooperacion, the caves cooperative.
The caves cooperative, they still own 70 percent of the production in the South of France, and they don't have a fantastic image globally. Some do a good job, but they don't have a fantastic image; and, for a long time, people bringing their grapes to the caves cooperative have always wanted to bottle their own wine, that was their dream and that was their will. When they finally could do that and when a negociant, like, w[as] going and saying 'Hello, we want to buy your grapes, we want to buy your juice,' they were 'No, no, no way! We struggled too far to quit the cooperative, we want to bottle our wine, we want to put our label.'
Especially for these guys, that was very difficult for us to understand, that we would not be the negociant that would buy the cheapest price, the lowest quality, etc. We were really [taking] another approach, and we really wanted to buy the top of the cuvee and not the ugly, bad cuvee that they would sell usually to the traditional negociant in the Languedoc.
It's been a long work to convince these people that they would earn some money, also. Not only with their bottle but, also, by selling us a bit of grapes or a bit of juice. We did that, and, surprisingly, the best-known producers - like you may have some in the store here - were the people who helped us start, and they said 'Okay, your idea is fantastic. The region has a lack of recognition on the international scene mainly because we don't have strong negociants. We don't have what they have in Burgundy, we don't have what they have in the Rhone Valley with people like Guigal, Chapoutier, Jaboulet, we don't have Jadot, Bouchard, Fevre, etc., so we need to support a strong negociant. Our way to support you will be to sell you a bit of our wine.' So, these top domaines would sell a bit of their wines, and this enabled us to start and, also, to convince ... others. That was something that was interesting from the beginning.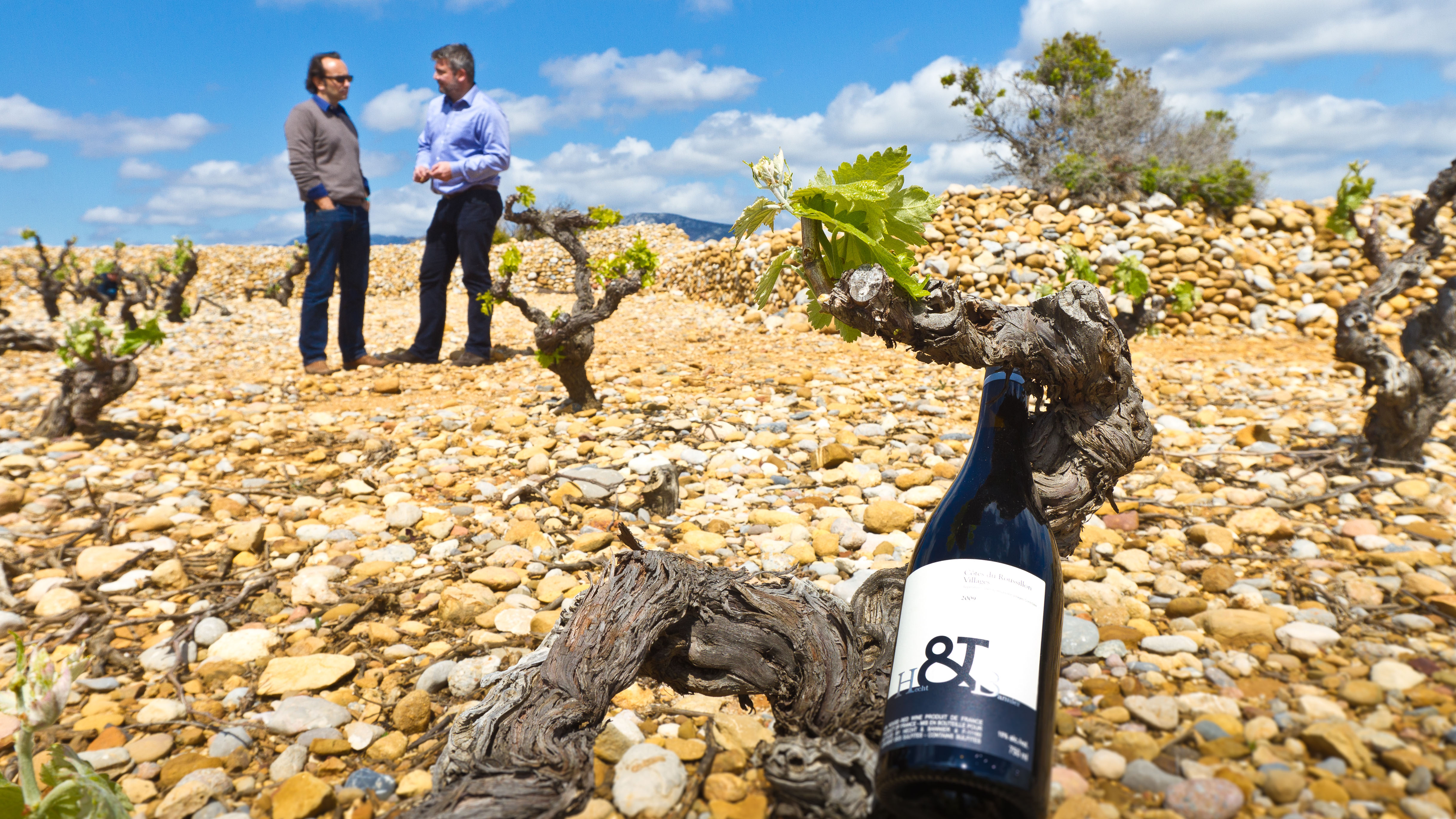 How do you navigate this immense place that produces this much wine in terms of finding the quality grapes that you're looking for?
First of all, the huge ocean of vines in the Languedoc is divided between Vin de Pays, AOC. Not everything is AOC; it's a small part of the Languedoc which is AOC wine. First, we focus on this. After, when we started, we started with four wines. That was Faugeres, Minervois, Cotes du Roussillon, and Coteaux du Languedoc at this time. This was the terroir and the appellation where we felt that we found the right sourcings and we were happy and comfortable with the blend we made, because, as I was telling you, each wine of Hecht and Bannier is always a blend of several sourcings within the appellation.
It means that we always work on the way the wines are going to speak to each other, and, sometimes, we choose not to blend two very good wines because they don't bring anything ... [from] one to the other. On the other side, sometimes, we're going to select a wine - let's say, Carignan - which, on its own, is not very interesting, but, on the blend, it's very interesting because it would bring a bit of acidity or a bit of bitterness or whatever.
That's the work of blending, which is really exciting and, really, the key to our work.
So, how long have you been making rose, and in which region is that rose made?
In fact, we started making rose very quickly, in fact, vintage '04. We started in Languedoc, and we started with a wine based on Syrah - so, a rose with quite a lot of color - because Syrah, when you press it, you get aromas but you also get color. That was very funky, that was a really, really nice rose, very fruity, super-affordable, and we were very happy. But, after several years, we felt that we missed some markets because people on the market were pulling for Provence.
The brand Provence was becoming crazy and very hot. We were convinced that there was another rose to produce in Provence, completely another style of wine; so, we started with vintage '12, and we started with a rose based on Grenache and Cinsault ... traditional Provence style with a bit more acidity, a bit more minerality, and the roundness of the Grenache, also. It's something which is completely booming. We introduced that in all our distribution, in France, in all our countries, and, especially, here in the US. It's impressive, the way the public and the distributors take that.
Everybody loves rose, right? It's one of those wines that is a crowd-pleaser.
It's fantastic, it's a no-brainer, I mean, and it's a dangerous wine because it's so quaffable.