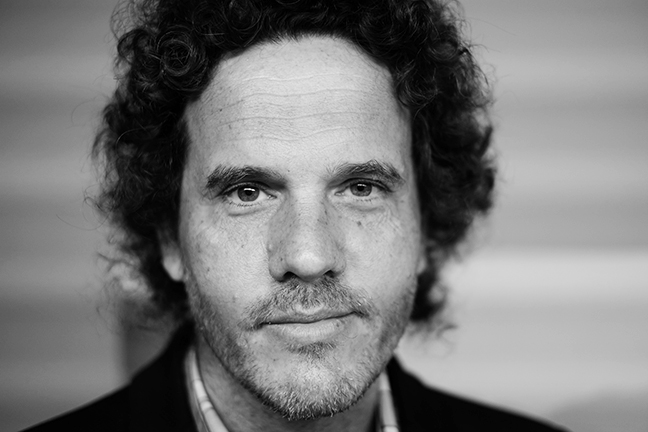 Just south of Barcelona, at the foot of Spain's Montsant mountain range, lies Priorat, a small but renowned winemaking region. The area's hot, arid climate and dry, fine-grained slate soil renders it mostly unsuitable for farming, outside of grapevines and olive trees. Yet it is this very dark-colored llicorella soil, unable to hold water very well, that gives the wines of Priorat much of their distinctiveness. The grapevines that thrive here, predominantly native red varieties of Garnacha and Carignan, are forced to dig deeply in search of water, and the stressed vines produce low yields of highly concentrated grapes. This process lends power, opulence, and a distinct mineral trait, reminiscent of black stones, to the wines.

Priorat, one of the oldest wine regions in the world, was blanketed in vines up until the end of the 1800s when phylloxera destroyed most of Europe's vineyards. It would be several decades until winemaking in Priorat regained its footing. In the late 1980s, the region was introduced to a new style of winemaking when René Barbier III, born in Priorat and a descendant of French viticulturists, saw the potential for fine wine in his native soil. After time spent studying enology in France, he returned to Priorat and banded together with four passionate (some may have said crazy) friends and built a tiny wine cellar in the village of Gratallops.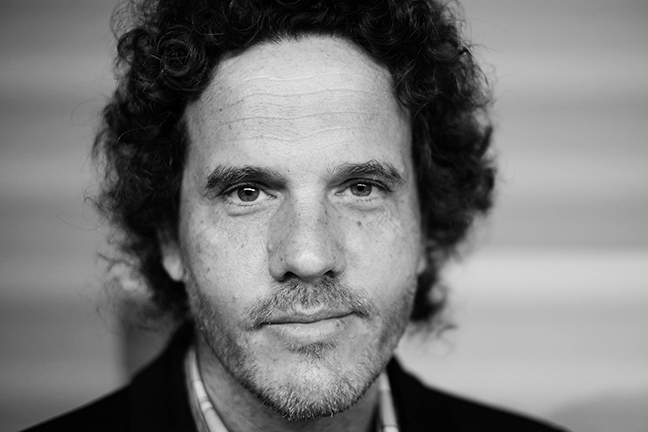 These intrepid and visionary winemakers planted Priorat's first French grape varieties — Cabernet Sauvignon, Merlot and Syrah — for use in blends with local varieties. By using the word "Clos," French for a walled vineyard, they referred to their wines as they did in the famous French wine regions of Burgundy and Champagne. And, instead of aging the wines in traditional large wooden casks, they employed the use of small French oak barrels. In the beginning, they made a single wine together, but in the early '90s they branched out and each member began making his own Clos wine: Mogador, Dofi, l'Obac, Martinet, and Erasmus. In the mid-'90s, when rich, intensely-flavored wines were at the peak of popularity, wine critics took notice of Priorat wines, giving them high ratings, and helping them gain worldwide attention.
(Photograph of René Barbier by Max High Cuchet)
Today, René Barbier and his sons, René IV and Christian, work together to make the organically-produced single estate red wines, Clos Mogador and Manyetes, as well as a Priorat white, Nelin, and a Montsant DO, Com Tu. Prior to the Covid-19 pandemic, René Barbier IV stopped by Grape Collective to talk about measures being taken to deal with farming in an increasingly hot and arid climate.
Lisa Denning: Your father was a pioneer of the modern era of Priorat. Can you tell us his background and the history of Clos Mogador?
René Barbier: Yes, it's a long story. My parents started with a group of friends. In the beginning it was five people in 1989 and it started in the oldest, most ancient region. But this was not bottled and there weren't wineries in Priorat, only one, and it was in what is a one of the poorest places in our country and the wines were very rustic. And my father and his friends started the idea of a single vineyard. Before, Spain was very famous for their labels like Torres, Freixenet, Codorniu. But the single vineyard was not very common. And my father and his group started this idea and it was really nice. Only one wine of one vineyard, Clos Mogador.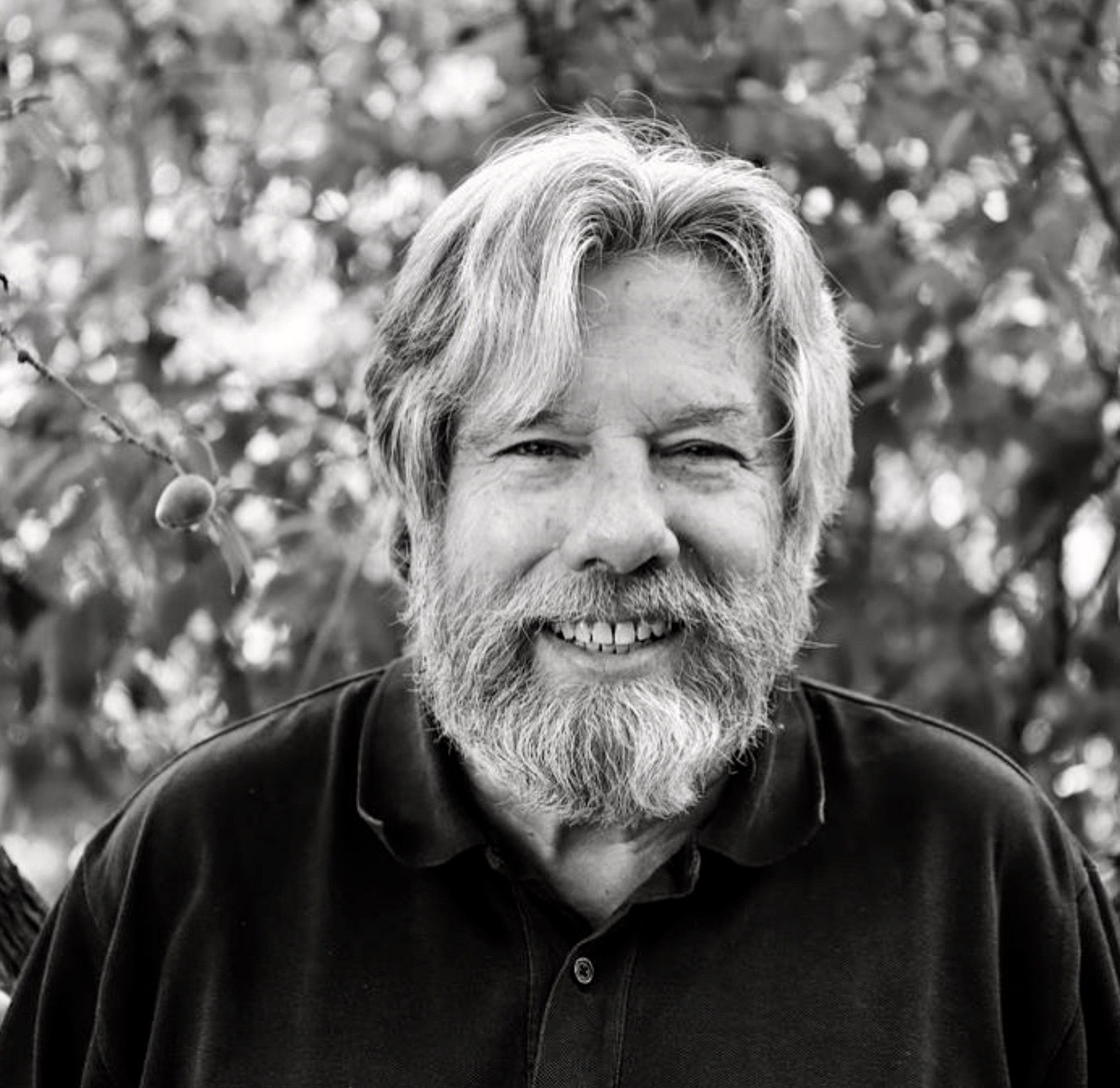 When you were growing up, did you always think you would be a part of the winery?
Yes, I was very young. I was 16 or 17 years old and I realized that I really liked to live in the countryside and at that time I lived in Tarragona. It's a small city. I told my father, no, I want to go to the Gratallops area, this village of Mogador, to start to work in this vineyard. And I started to study oenology in a small town called Falset and, at the same time, started to help my father. This was in 1992. I was 27. I've made twenty harvests with my father since then.

Is your father still involved with the winery?
Yes. Now, it's three people: my father, my younger brother, and me. My brother is 26 years old now and for the last 7 years, he's been the boss in the vineyard. He's into these many new things, new concepts. And I think it's very important for Clos Mogador, and my part, my responsibility is to make the wine but also to make the business. My father is more on holiday these days but he's always here in the harvest for the big decisions. So the three of us make the decisions: my father, my brother, and me.

Does your father come from a wine making background?
Yes, our family, we know one thing: how wine is made. It's generation to generation. But we are very different from 300 years ago. A very important moment was the phylloxera in France because the last century, in the 1880s, we had a winery in the Rhône Valley and we lost it all because of phylloxera. Afterwards, part of my family went to Spain to start over, to buy grapes and to create the René Barbier label but in 1970 we also lost this factory. Now it is owned by Friexenet. My father, he then started again with a small project. The very small project is 20 hectares of Clos Mogador. And I'm the second generation in this project.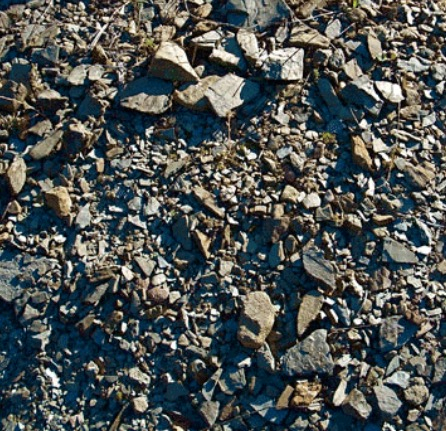 Priorat is a wild, arid, and hot landscape. Can you tell us a bit about the terroir of your vineyards and the grapes that you grow?
The terroir is Llicorella which is a very black stone, black schist, black slate, very easy to break, very oxidative. And this is the typicity of 95% of the terroir of Priorat. And probably that and the two local grapes of Grenache and Carignan. This is an extremely dry area. The last vintage was 16 months with no rain at all before harvest. That is very dry, plus the topography is difficult. The mountainous terrain is so difficult to work, and that's the reason why it's so expensive to make wine in my region.

And how do you cope with the lack of water? Is there anything you can do?
Yes, I have a solution. I think it's a very good solution especially for what's going to be the second labels. I don't make second labels yet. It's quite strange, normally everybody in my region makes second or third labels, but if you want made another label like Mogador, it's quite expensive because the cost is expensive, but one solution is to irrigate. We don't have a river, but we have ability to keep the water from the winter, to make a big reservoir and to use this water in the cycle of the vineyard in summer. And probably it's not to make a lot of grapes but to have more regularity of the vintage years. Some years it's very dry, you have less production. This is very typical. If we can have irrigation, we would have better regularity. If we irrigate, we could guarantee that the vine does not suffer as much and the quality of the grapes would be better. The production would be bigger if we can irrigate, but this is not the final goal, the goal is to achieve a balanced harvest every year.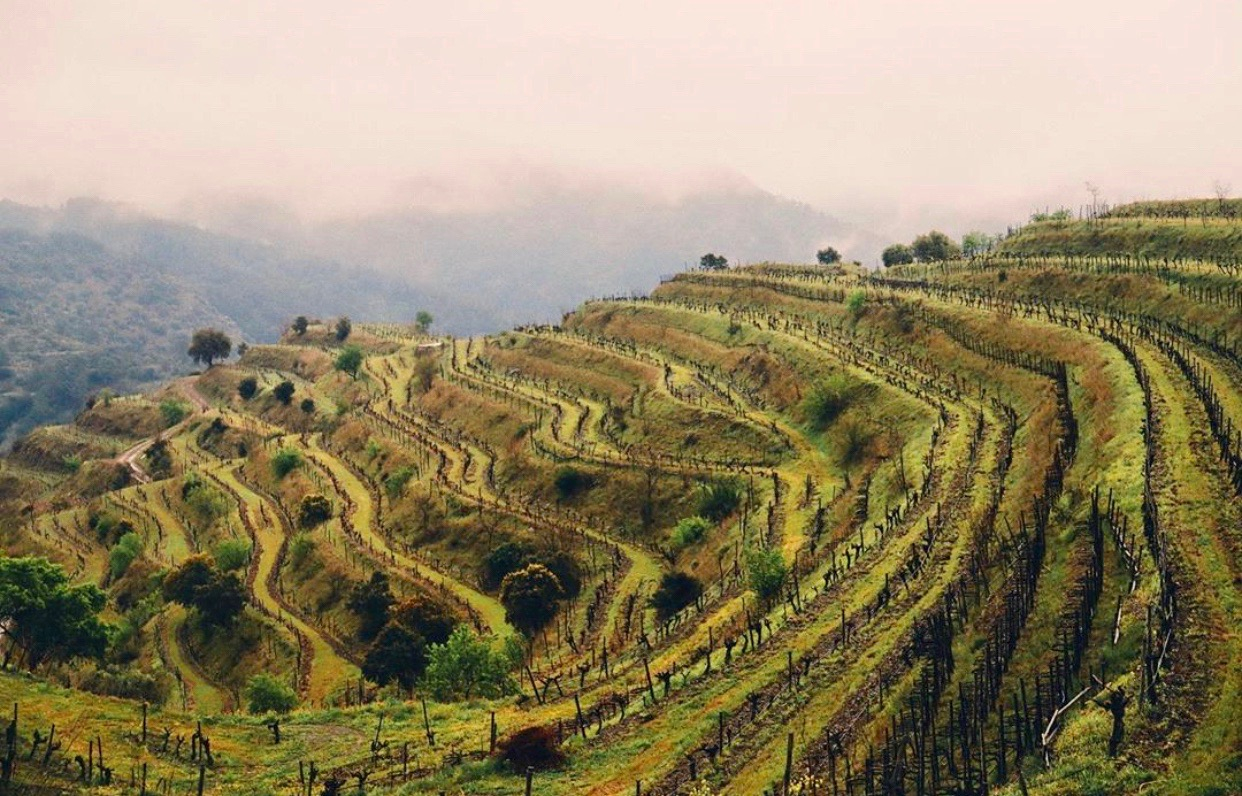 Priorat is known for its red wine, but I understand you're increasing your commitment to whites. Can you tell us why?
Yes. The whites are one of my passions. I have two projects for it. For me this is small, but for me this is my life. One is for my family, Clos Mogador and the other project is with my wife. In Monsanto we make another winery, it's called Venus la Universal. My wife also makes wine and she is a daughter of one of the friends of my father who is the owner of Mas Martinet, another winery. Together my wife and I make a wine in Montsant. So I work with two very strong personalities, my father and my wife. It's not always easy, but we've worked 20 years together.

And normally when I make red wines, it's like a negotiation with these two personalities, but the white is only me, and I think that I have my space and it's probably one of the reasons I feel so good and comfortable in white wines. The white wines in my region are only like 5%, but we have discovered a lot of indigenous grapes and that is very exciting because we've found more than eight different indigenous grapes. And the idea to make white wines in Priorat, I love that. The whites in Priorat are very different to other whites in Spain because they're not fruity, they're very concentrated, and with a low production. And it's very exciting because it's not usual, this profile in Spain, and for me it's very nice.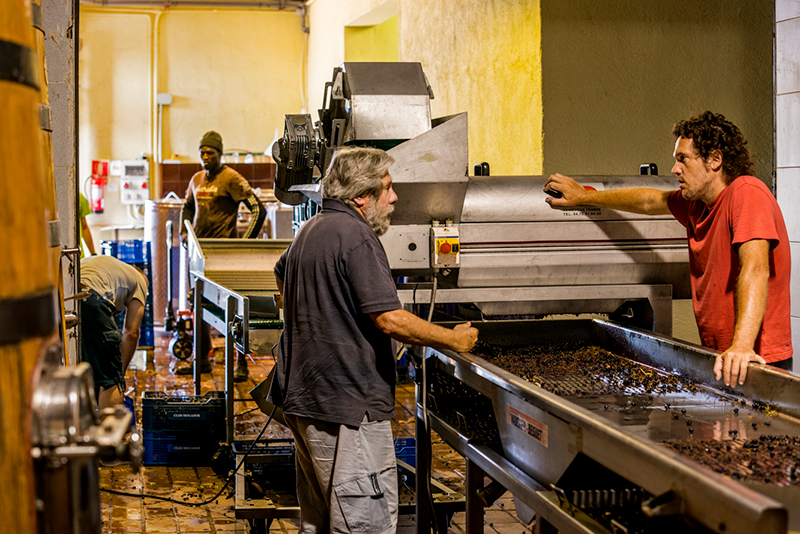 Tell me about the grapes that you grow. Both the white and the red.
In the beginning, the first generation in France, my father believed in garnacha (French Grenache) for reds. My father and his friends introduced other French grapes to help this Grenache with the thought that it's quite difficult to make 100% Grenache. Now it's different, but in that moment it was quite usual in many places in the world, like in Tuscany with Super Tuscans, cabernet was blended in with the Sangiovese. This was in the beginning. Afterwards we discovered other grapes like carignan which was perfect to blend with Grenache. Probably now, the new generation only uses Grenache and Carignan, sometimes Grenache only or Carignan only. But most of the time it's blends of two grapes. And this works very nice. It's the easier way to make a wine in Priorat.

For whites too. The first winter we made white was in 2000, Nelin, the wine from Mogador, and it was the Grenache, but also we planted French grapes Marsanne, Roussanne, and Viognier. But afterwards, we discovered local indigenous grapes like Macabeo, Picpoul white, Carignan white — many of these grapes I planted and this is wonderful. They have other properties and I think my white has nine grapes in one wine. Probably too much, but it is a process. I think I probably need all my life to make the wine I want to make. This is no problem. It is very slow. You need time and time, generations probably, to make really good wines. We are quite a young region.

Are you transitioning away from the Cabernet by pulling some of it out and replanting with others?
Yes. I remember when my father started there in '89 it was three grapes only. It was Grenache, Cabernet, and the third was syrah. I remember in '92, other people started to make wine and the local guy made wine. That was very exciting and I tasted this wine with my father, I remember the tasting. It was a very important moment because that wine was better than our wines. How did that happen? What happened was that there was very old Carignan in his wines. So in '99, we started to put 25% Carignan into Mogador. And also I make another wine of a hundred percent Carignan. It's called Manyetes. We make only three wines in this winery and we believe a lot in carignan. It's a difficult grape to understand. It's not so easy like beautiful Grenache, but it's a wonderful grape for expressing the terroir. It's one of the best grapes that we have in our region and now it's very important, this Carignan in Mogador. Yes, and less and less Cabernet. Also the climate is not easy for my region and it can be is too hot and so, slowly, I'm changing the Cabernet. In the beginning was 35% Cabernet and now today it's 10%. That's less structure. The wine changes too. It's a different wine now.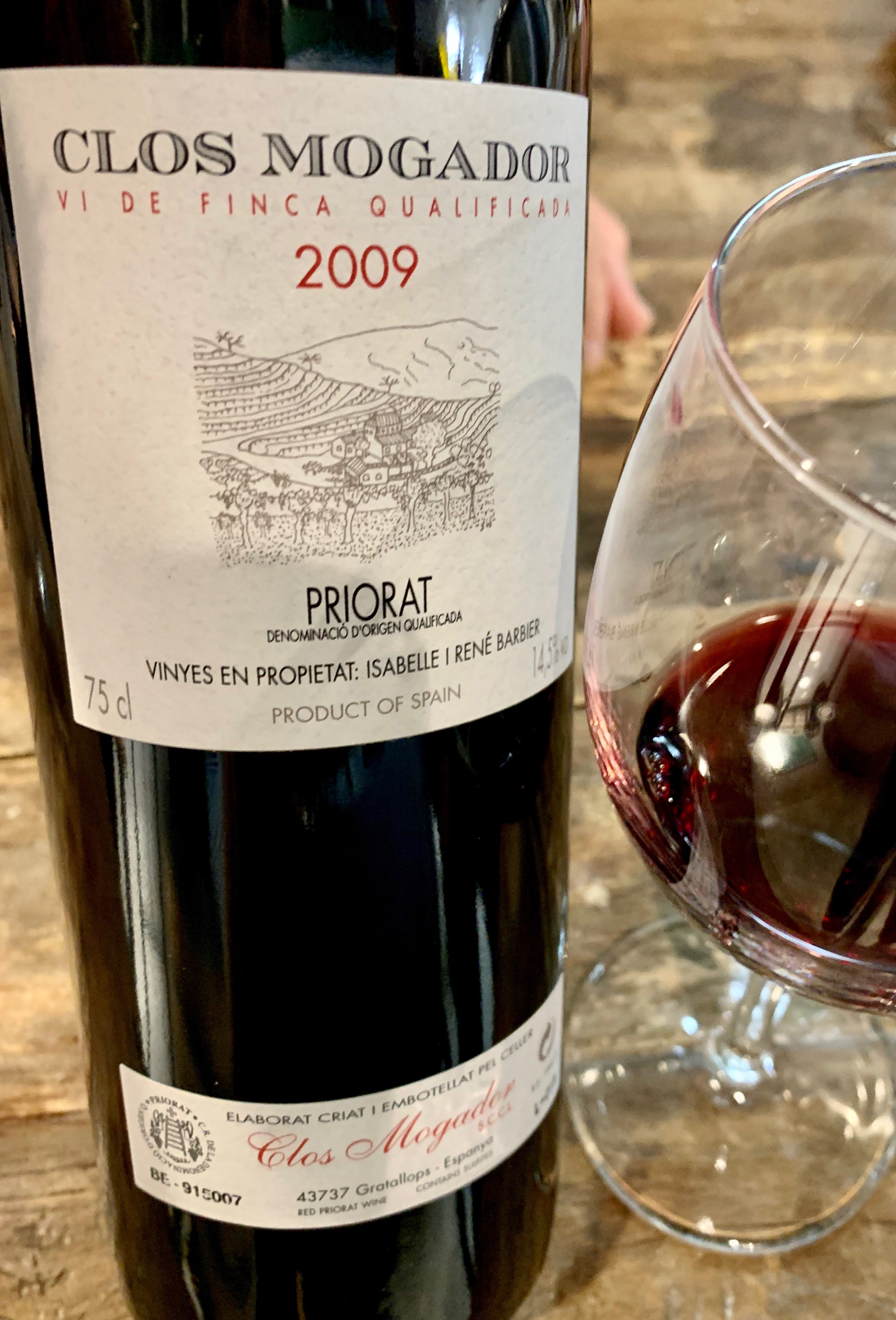 What is your philosophy of winemaking?
For me it's two important pieces. The first one probably is the vineyard. It's a place where my brother is in charge. My father was always into organic farming, but my brother is introducing different tools that are very exciting, like biodynamic practices and the use of cover plants and grasses, adhering to the old ways, and we try to buy as little as possible. Today we only buy some mineral sulphur and we use tea or herbs too and this is very exciting to me. Also another thing we do that's very important is bio-diversity in the vineyard. We put more and more of trees like almond trees, olive trees in our vineyards. Okay. It's not very good for the money because to sell almonds is quite difficult. But for the biodiversity, it's very nice. The second point is in the cellar. This is my responsibility. My dream is to make wine only with grapes.

I have some important moments in my life. One of it is introducing Carignan with the Manyetes wines — that's been very interesting and the second one was since '06 I started to use only my indigenous grapes for a line I started with my wife, Venus la Universal. I don't put anything into that wine. And the third thing is to use as little sulphur as possible in the wines. Sometimes I use it only once after the process or sometimes it's a very low sulphur. But it's something that I want to do now, make really good wines from the terroir. Very good harmony, but with only grapes. I also have a small project with my wife which is 100% no sulphur at all.

The style of winemaking in Priorat had changed in recent times to what some would call a more modern style with more extraction, more oak being used. But nowadays it seems like it's heading back to the more traditional, less powerful style of wines. What are you seeing?
I think it's very exciting, we are a very young region and we have a lot of people from different countries, different cultures, producers from Germany, from South Africa, from America, from Switzerland. Everybody's here. And I think it makes for very open minds. And so it's one of the regions in Spain that changes quickly. That is nice because it's exciting, but also sometimes I feel that it's so slow, this work. I remember when my father planted Cabernet, we now have 30 and 40 year old grapevines, which is wonderful but now we think the Cabernet is not the perfect grape and we want to change that. So now I have more young plants and that's quite difficult.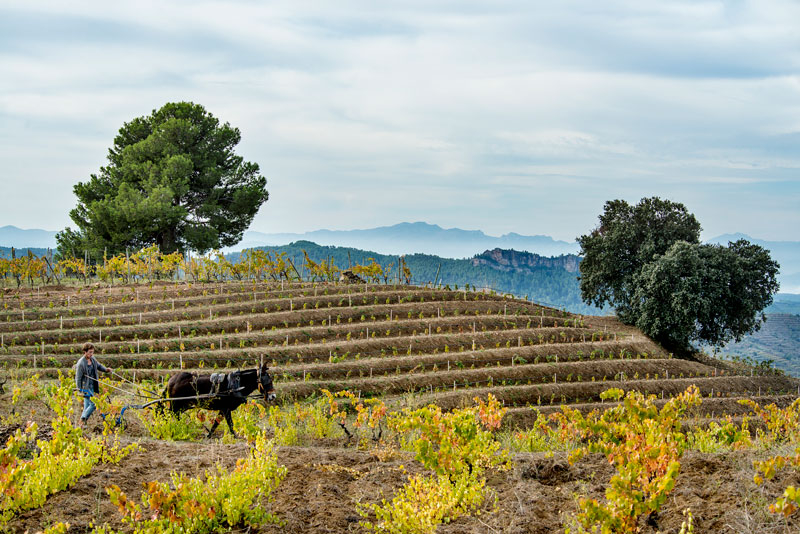 I remember in the beginning, this idea of a full bodied, big structure, for us was nice because we always have concentration. We have low, low production. We have good sun and we are very lucky. To start with the price of our wines, in Spain, it was very difficult to sell it but the critics were very nice for us because they liked the wines. We got good points from everybody and it helped us. It's true. But now the second generation, like me too, now we are changing. I like the idea of working with indigenous grapes. The indigenous grapes have less structure. It's not the same as Cabernet Sauvignon that's very tannic. If we would use only Grenache, the wine is lighter. Sure the technicals were changing. If you add yeast you get higher temperature, more structure. If you don't put yeast, it's a slower fermentation and probably less extraction. If you use less Cabernet, you probably need to change probably the aging. I don't like Grenache in the new small oak barrels. I prefer the largest oak. That's also changed the profile.

But the thing that's happened most in the last 10 years is that if you taste Priorat, you will have a clear idea that it's Priorat because 95% of the terroir of Priorat is Llicorella, this schist. Although today some producers make a very nice wine in higher altitudes of Priorat, but it's another terroir. It's not Llicorella. It's a limestone, it is clay and the profile of wine and this use of Grenache, only Grenache in these conditions, is very interesting. The profile is much lighter, much more aromatic because of the altitude, much fresher, probably much more fruity, more expression in the nose and that wine is very good. People like that.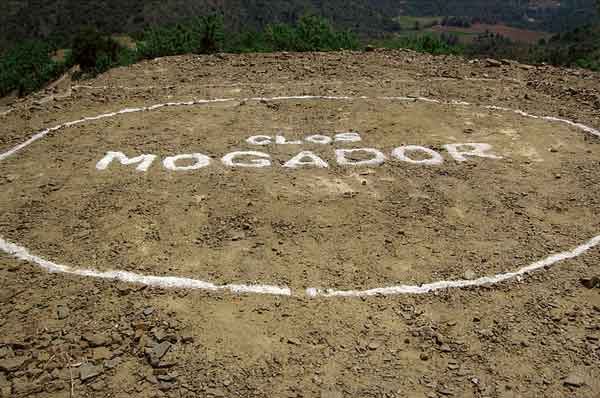 And now everybody wants to make some amount of this small part, it's only 5% or 10% of the region this different terroir. And that is nice but it's severely confusing to consumers because now everyone wants to ask me what's Priorat? Ten years ago it was very easy. Garnacha and sometimes both Garnacha and Carignan in Llicorella. Today we have a different village and we have a small part that's not llicorella. The appellation made a new thing, like a Burgundy classification, with different steps. Now we have Priorat Village in this village. Some of this village has different land. We have also Lieu Dit, one part of the village and we have also a single vineyard. What's nice is that today if you want to taste the different Priorat wines, you can taste wine from Llicorella in Gratallops or you can taste Scala Dei from clay and it's very different, but it needs much more explanation.

We have more to explain what's new, what Priorat is, which place it is, what the terroir is. It was quite easier in the past with only more or less one style and the people and the voice was strong. We had a very strong message some years ago and now we have more diversity. That's nice or not. I don't know. It's not always easy to respond to that question.

Your region has always been very hot. Has climate change affected your winemaking in recent years?
That is a very difficult thing because the percent of alcohol is very high. The yeast have a limit after 16 to 17 degrees to finish all the sugars, but in 2017 it took a year to finish fermentation! That's a long fermentation. We only use natural yeast and what's happening since 10 years ago is far more alcohol in the wines. And I don't want to use techniques to take alcohol out. For me it's the opposite of my idea of making wine. I am dry farming also, I believe in that. I don't know the future. I don't really believe in irrigation, but I may need to irrigate. I looked for ancient plants that are very strong, like Carignan which is one of the strongest for a dry area. And even Carignan is starting to be difficult in adapting to the new climate. It's worrying and the biggest problem we have.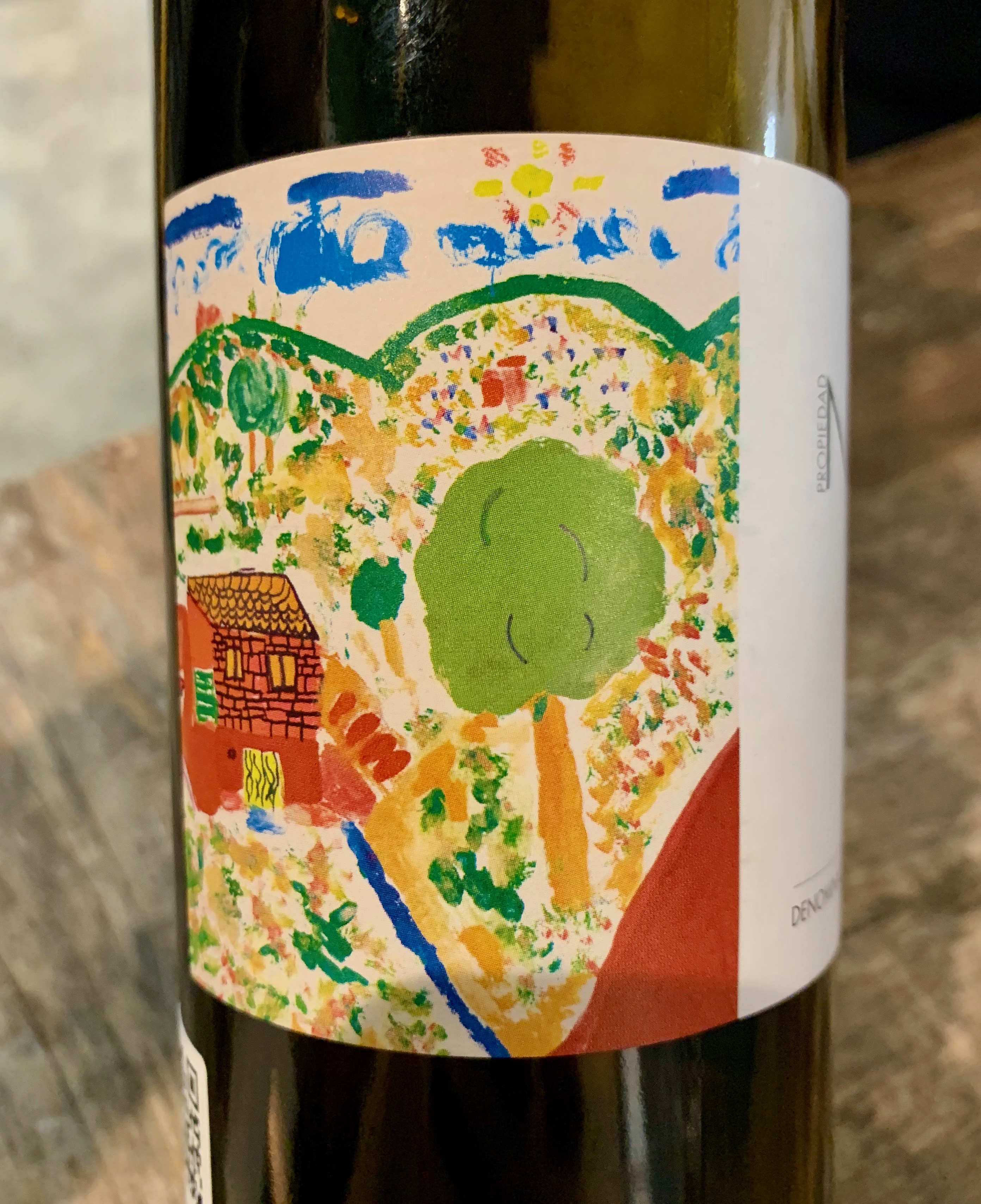 How do you keep the freshness in your wines? They are very bright.
My brother can take credit for it. My brother had to make new concepts. He changed new oak to old oak or concrete. And now after five or six years we have something in our wine, I can't explain it really well. But it's different. Okay, the pH is lower and that's quite easy to explain, but also there is something more lively in the wine, a vibration? Something like this. And this life, probably gives the freshness. It's not really more acid, but it tastes more fresh. You understand?
(Photo: label of Nelin white wine. Artwork by René's daughter)
Yes. It sounds like you're saying that the wines seem more alive now, more vibrant. And that's a good thing! 2009 was the last year that you used barriques, the small oak barrels. Can you tell me about the different aging vessels you use now?
Now I've started to use, just after the '09, the first foudre we call it in French. It's like a big, large barrique. It holds 10 times more. The barriques is less than 300 liters. And I use a 2,500 liter foudre. It's the biggest barrique I can put in my cellar because the door is small. That is nice. We have a far less proportion of wood. The wood is a bit thicker and we have less oxygen and the wine probably plus has more fruit, which is normal because it's less oaky, but also the wines have a more fresh sensation and I like that. Now the question is, because it's only been 10 years and because I like old oak, how often do I want to change them?
But in I think in Priorat we have to be careful because the wines can be very rustic. If it is too old, you have the rusticity coming through too much. For now 10 years is okay, but I don't know. Every year I buy one and the last vintage, 2019, was a hundred percent foudre.

You also use some cement, don't you?
Yes. It's a good option. We have different tools and I also use a ceramic, like a clay. I also started using something very exciting: glass, which is also nice. We have many options. I think if it's a decision, it's dependent on the wine you have, the grapes you have, the wine you want make. Sometimes it depends on the year.

You remember '11 and '17 were quite hot vintages and I decided to put the last six months in concrete, and I think it was better for that vintage because it was more delicate. These different options for different years I think is interesting. Also, regarding steel tanks. I didn't like them in the past and now I use stainless steel for whites. After the foudre, I put them for six months in steel tanks and put it all together to make the blend and I like it. I have plenty of materials in my cellar and I change ideas every five or six years. I remember in 2000 starting with amphoras and they were exciting because they are made in the village, just five kilometers from my village. But now it's not so exciting because I think the wines were a little too rustic, so I changed the idea. I never know!

What do you like to drink when you're not drinking your own wines?
Normally I don't drink my wines. My wines I drink for work and I say, okay, I like my wines and old Priorat in general. I like old wines, but more than 10 years old in general. I like that. I'm not very excited for the fruity wine. I mean the fruit is okay, I respect it, but it's not my passion. I like wines that are very different than those from my region, the ones that come from more northerly places with fresh wines. I love Burgundy, but now the prices are crazy, but I have good friends there! I like Barolo. I like orange wines. Yes. I like many, many wines, but sure, the wines most different from my region are my favorites, the ones from cooler weather regions. They're very nice, I like them.