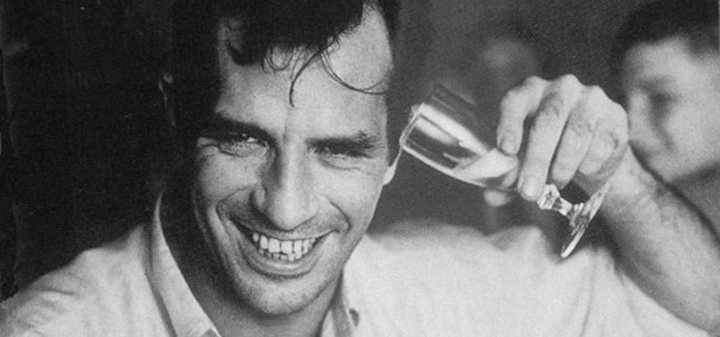 It was Iowa City; the sixties not yet a commodity, still a fresh memory. To be young and in the midwest — with beatnik dreams of poetry and painting, wine and song, wine and everything — was to breathe The University.To this day, my father still calls her, "Mother University."
The Iowa Writers' Workshop was simply The Workshop, from where Pulitzers, too numerous to count, emerged. This was where I was born: Iowa City, in a frozen quonset hut. My father tells me I used to sit on his lap and watch his hands at the typer, apparently one of the rare times I sat still.
We went to Michigan next, a waystation on the northern route of touring poets.
As a professor in The Seventies teaching mostly graduate students, my father was an epicenter of sorts in a small universe of beards and leather elbow-patches, and he hosted at our home almost weekly. There were living room readings, front yard potlucks, and an endless processional of authors sleeping in our extra room.
My mother was a painter then. Much later in life she would realize she was happiest making art just for herself, but that was miles and times away still; in Michigan it was the galleries, the street fairs, the exhibitions.
Everywhere there was wine; in paper cups at the openings, in baskets at the readings. Cerebral Be-Bop Bordeaux, funky Horace Silver blends — always red, save for Lancers in its mystic crock bottle. This was the beginning, though I didn't know it then, of my life in wine.
And then, to Italy.
[IS WINE BOTTLED POETRY? A POET RESPONDS]
I was ten years old, and we lived for a year there. First in Florence, in the hills above The Duomo. It was a house-swap; my father teaching at an Italian university, us living in an Italian professor's house. And he, the poor Italian professor, in Michigan. We went to Rome next, where I took taxis by myself, picked up the Corriere della Serra every morning at the newsstand, and took wine cut with water every dinner, as did all Italian children. This was the beginning, though I didn't know it then, of my life as a drinker of wine.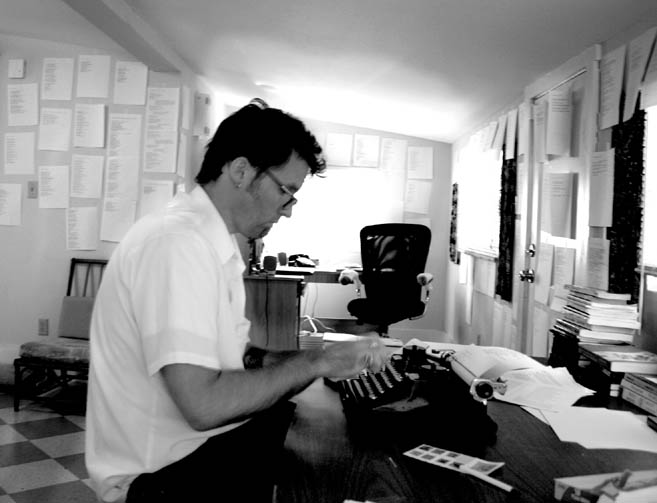 As I write this now, a glass to the right, I marvel at all that it contains. Liquid, certainly, but also Iowa snow, and Underwood keys. The smell of oil paint and pipe tobacco. Poems by William Matthews, and flatted-five piano chords. The texture of stretching canvas, and Michelangelo. Italy, but California, too: Black Mountain. Black Mountain. Black Mountain...
California!
My glass is full of juice from California! There is a time-traveling magic of wine. This is not only a glass before you — it is past, present, and future co-existing. This is Tralfamadorian time, Zen time. This is Jazz time, where everything that ever was and will be comes to bear on the moment when Miles Davis steps away from the mic, and it's your turn.
To make wine is to live in seven eras. There are the vines you've not yet planted, but already owned; they wait in your refrigerator, drinking bottled water. And there are the new vines in the ground, grafted, but still years away from an assemblage. There are your harvestable vineyards, bringing fruit into the fall. There is juice in the tanks, roiling in their yeast hallucinations. There is wine in the bottle, waiting to be old enough to be sold in the markets. And there is wine out there, in cellars, waiting for their moment. And there is wine that is right now being tasted.
The winemaker is indeed a time traveler.
I sat at a table with winemakers once, building a wine, thinking all the while of all the stories I'd received over the years:
I proposed to my wife over a bottle of your wine.
When my daughter was born I bought futures from her birth year; she is twenty-one today, and we are drinking a bottle of your wine.
My father loved your wines; he died on this day last year, so we're drinking his favorite of your wines tonight.
My wife and I served your wine at our wedding; we'll celebrate thirty years together tomorrow with a bottle of your wine.
I am a winemaker today, because of a bottle of your wine I tasted twenty years ago.
I am officially cancer-free, and for my first glass of wine, I chose yours.
When the label is affixed, it will read: Will develop over the next several decades.
And we wine drinkers are cavers, oeno-spelunkers, drawn into a minotauric lair of endless history, and artistry, and chemistry, and family; topographies, geographies, philosophies, economies. Drawn to a crossroads, not to trade our souls for devil songs, but to learn the tune of time, to get down to the real nitty gritty. Drawn to a crossroads where farms and family meet science and technology. Drawn to a crossroads where assembly meets poetry. Drawn to a crossroads in the grape-dark holy nocturne of the world, where vine and time intertwine to engender magic. Where you and I, and glasses, and a bottle, come together.
I played music professionally for fifteen years, traveled all over America, toured seventeen different countries, recorded six albums, published five hundred songs. I drank wine backstage in Sweden with Eagle-Eye Cherry, talking of his dad, and Ornette Coleman. I drank wine in San Francisco, before a set with John Lee Hooker. I drank wine on stage in Paris, with a crepe stain on my shirt. I drank wine on my birthday during Christmastime in London, while fans of Shane MacGowan pelted me with ale. I drank wine with my wife, in Manhattan, as we shopped for the Martin with which I'd make my finest album.
And then I left it all behind to write poetry and work in a wine shop.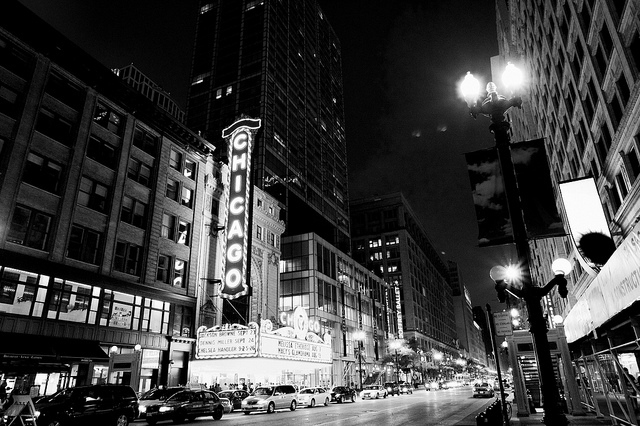 I got my first wine job in Chicago. A drinking city, a bar on every corner. I spent a birthday with my missus in a place that only served Champagne, played only Jazz. I wrote my last songs in Chicago, and my first poems. There was a wine rep who lived just a block behind the shop where I was buyer; a Frenchman who had all the best accounts in the city, and who saved me tastes from bottles my shop could never sell, just to prove to me which forty-dollar bottle was a bargain.
I wrote my first book of poems in Jack Kerouac's old home, in Orlando. On a writer's stipend with a gift card for Publix, I bought Spanish wine to drink beneath Spanish Moss. I read Gary Snyder's translations of Han Shan, listened to Thelonious Monk. Never drunk, always drinking, I was Li Po of Orlando, writing haiku for the lakes, ekphrastic reveries for art, imagist odes for the pianist at The Bosendorfer Lounge.
In New York, I began working for a vineyard. My first job was repairing trellis wire. Above my bloody fingers Manhattanites helicopter-commuted to The Hamptons. The blood drops in my Moleskine on the haikus that I wrote made me happy. When I stood behind the tasting room bar in my suit and Bogart hair, it was my fingers that proved I knew my wine.
Then, three years later, across the mighty country, 3001 miles door-to-door, I finally came to Ridge Vineyards, the mecca of my pilgrimage. It was there, atop Black Mountain, that I finally found my voice, finally got the sound of the wine on my page. I thank you, Paul Draper, for the ink in my ribbon, for the glass keys beneath my fingers as they clacked upon the pages of your story, as I tried so hard to tell it.
And now, I am here, at my desk, in Santa Cruz, a writer once again, with a song to sing to all at Grape Collective.
My Academic-Marxist father will like it when I tell him: Collective.
His beard is gray now, as mine is now becoming, and my mother will not let him dress in patches anymore. We talk wine all the time still, and I laugh when he tells me that my blog posts will be read by more in a day then will ever read my poems, to which I say,Dad, this poem is for you.
This toast is to you.
And Horace Silver, who left us just this year, let us indeed get down to The Real Nitty Gritty. Horace Silver, who once said ...
"I've found in composing that being simple and profound—having in-depthness in your music—is the most difficult thing to do. Anybody can write a whole lot of notes, which may or may not say something . . . But why make it complicated for the musicians to play? Why make it difficult for the listeners to hear?"
... which is a mantra for making wine.
So let us all raise a glass to in-depthness, to the simple and profound. For this is Wine, this is Jazz, this is our Soul, this is Now.