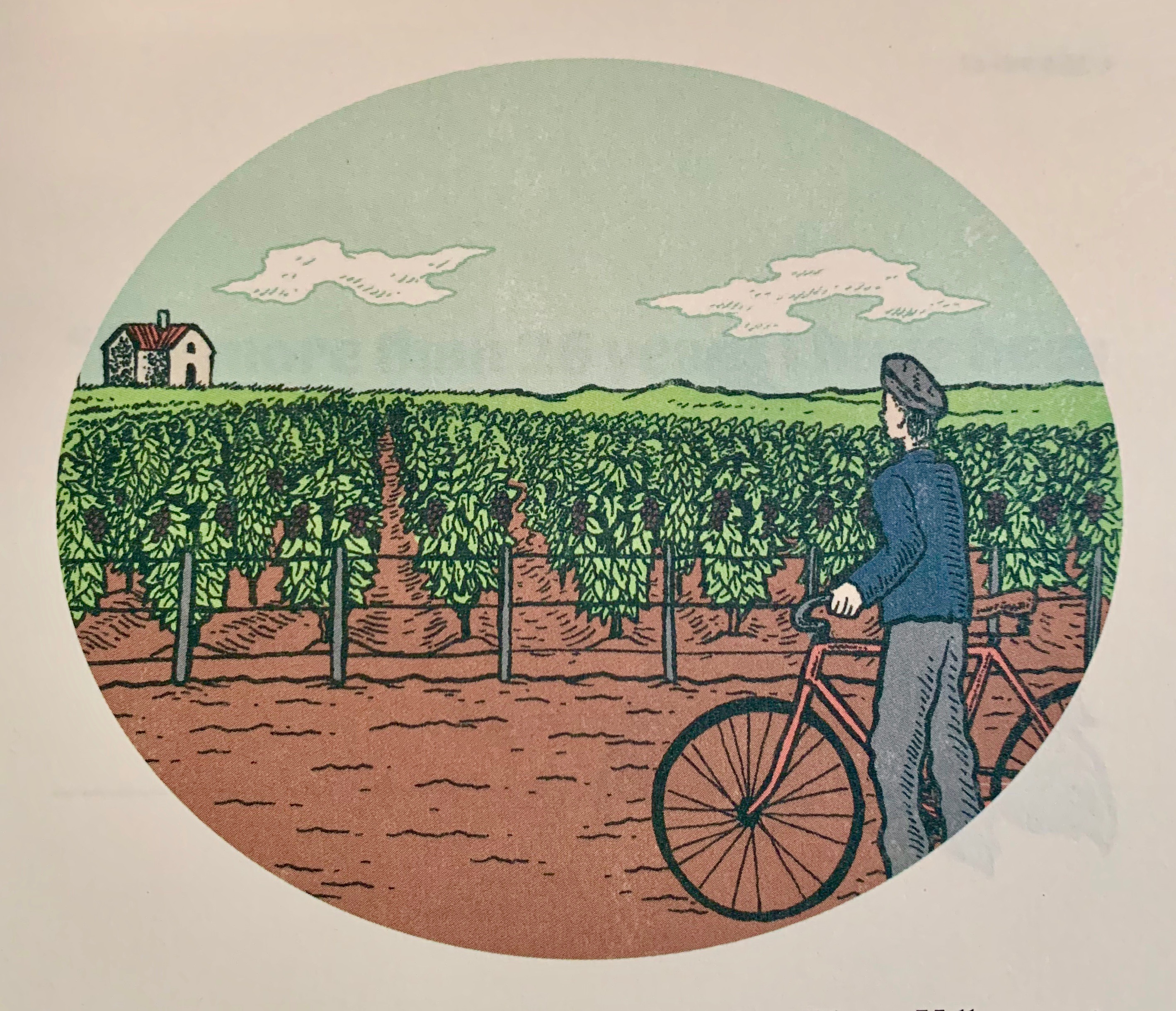 As a young child in Argentina, Laura Catena was in constant motion, so much so that her grandfather gave her the nickname La Lauchita (the little mouse). Books were the only thing, besides sleep, that would stop her from moving; she especially loved gazing at the drawings and photographs on the pages of her favorite childhood books.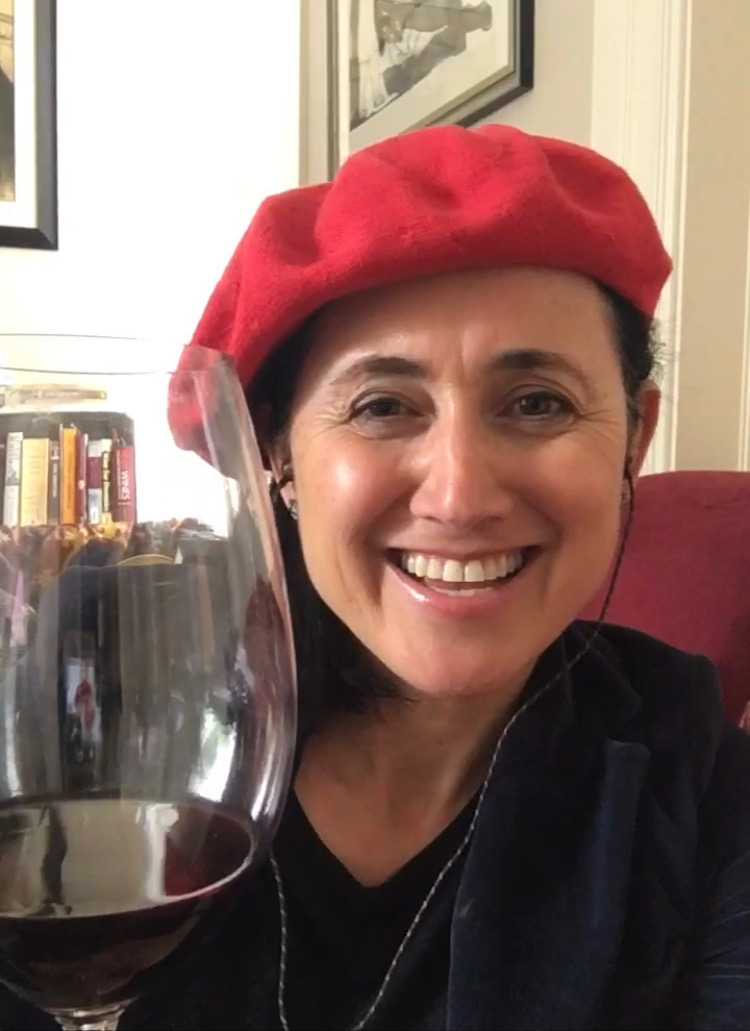 Catena, a Harvard and Stanford trained biologist, was born into the world of wine. The Catena Zapata winery was founded in 1902 in Mendoza, Argentina by her great-grandfather. Since the 1980s, Laura's father, Nicolás, has been credited with raising the bar for Argentina's wine industry by focusing entirely on the fine wine market. In the mid 90s, Catena, trained as an ER doctor, joined the family winery and has since split her time between her medical practice in San Francisco and the family business.
Clearly, time hasn't slowed Laura Catena down. This fourth generation vintner, at the helm of Argentina's most iconic winery, is also a published author in her own right with two books under her belt. The first book, Vino Argentino, is a comprehensive guide to the wines of her home country, while her latest release, Gold in the Vineyards, is an illustrated study of twelve of the world's most famous wineries and vineyards.
Catena's childhood passion for illustrated books was the inspiration for Gold in the Vineyards, and the book is a culmination of 25 years of painstaking research and numerous discussions with families who make some of the world's greatest wines. Its name reflects her belief that finding a special vineyard site is like searching for gold. "Like gold-rush diggers," says Catena, "we winemakers are driven by zeal and passion, but ultimately our guiding stars are luck and destiny. When we come upon a magical vineyard site, it's like finding undiscovered gold."
The book is divided into 12 chapters, each tells the stories behind an historic winery, including maps and charmingly illustrated details. The wineries included in the book are Château Lafite Rothschild, Solaia, Chateau d'Yquem, Vina Tondonia, Harlan Estate, Romanée-Conti, Joh. Jos. Prüm, Domaine Leflaive, Henschke, Gaja, E. Guigal, and her own, Catena Zapata's Adrianna Vineyard.
We caught up with Catena by email to find out more about this beautifully illustrated book.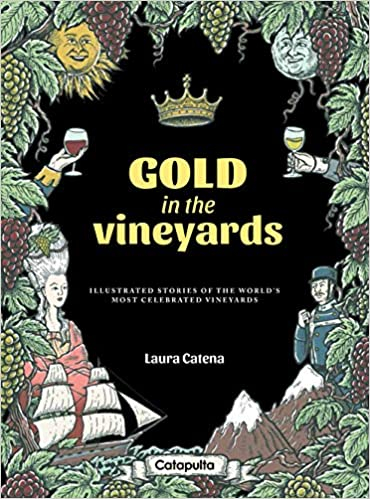 Lisa Denning: Your book, Gold in the Vineyards, was 25 years in the making. Can you tell us a little bit about the process that led to its creation?
Laura Catena: When I was in medical school at Stanford I used to visit France with my father and was blown away by the grandiosity of the most famous wineries and wines. But what I realized after I came to work at our family winery, Catena Zapata, in the mid 1990's, was that most of the greatest wines in the world were made by families and their visionary owners. I realized that it takes an incredible amount of patience to find "the gold in the vineyard" because it is never a quick thing, and it generally requires the deepest kind of desire and determination. Many things will go badly on the road to finding the gold.
I realized also that "the gold" could be found in many regions around the world, and I wanted to write a book about these journeys and about the special places at the core of these golden wines. Not just in France, but all over the Northern and Southern Hemispheres. Also, wine has always spoken to me in colors and in illustrated form. From the winemaking and viticultural practices to the stories, I think illustration gives a truer picture of a wine (aside from actually tasting the wine). So that is why I decided to write this book and found an illustrator to help me tell the beautiful stories.

You are also the author of Vino Argentino, published in 2010, a book about the wine and culture of Argentina. How, and when, did you, find the time to write, between your duties as an ER doctor, winery owner, and mother of 3 children?
I mostly wrote the book in airports and train stations. Once, I was in Arizona for a wine tasting, and the hotel I was supposed to be staying at had given away my room. I had to decide between trying to find another hotel (which would have been hard because there was some kind of car convention in town) or sleeping at the airport. So I sat at the airport for a couple of hours, drinking coffee and writing. As I was getting close to the deadline I would put an "out of office" on my email for a few days while I was writing. I write better at night with a glass of wine in hand, or coffee if there's no wine. I try not to drink during the day because I am always mindful of moderation.


Laura Catena talking with Lisa Denning, in September of 2019, about how Malbec became well known
Can you tell me about the illustrator of Gold in the Vineyards?
The illustrator goes by the name of Caveman, but his real name is Fernando Adorneti. Can you imagine a better name for an illustrator? Adorneti comes from the Italian verb adornare (to adorn). As you know, over 60% of Argentines have Italian ancenstry. I looked at work from several Argentine illustrators, and liked Caveman's drawings the most because they had an unusual mix of old fashioned and contemporary style that blended well with the stories that I wanted to tell.

Why did you dedicate the book to the women in your family?
I also made a real point to highlight the women in every winery's story. There have been so many women playing an important role in wine, who often don't get spoken about and I wanted to celebrate them. In the same way, I wanted to celebrate the inspiring women in my own life. I wanted to honor them in a deliberate way.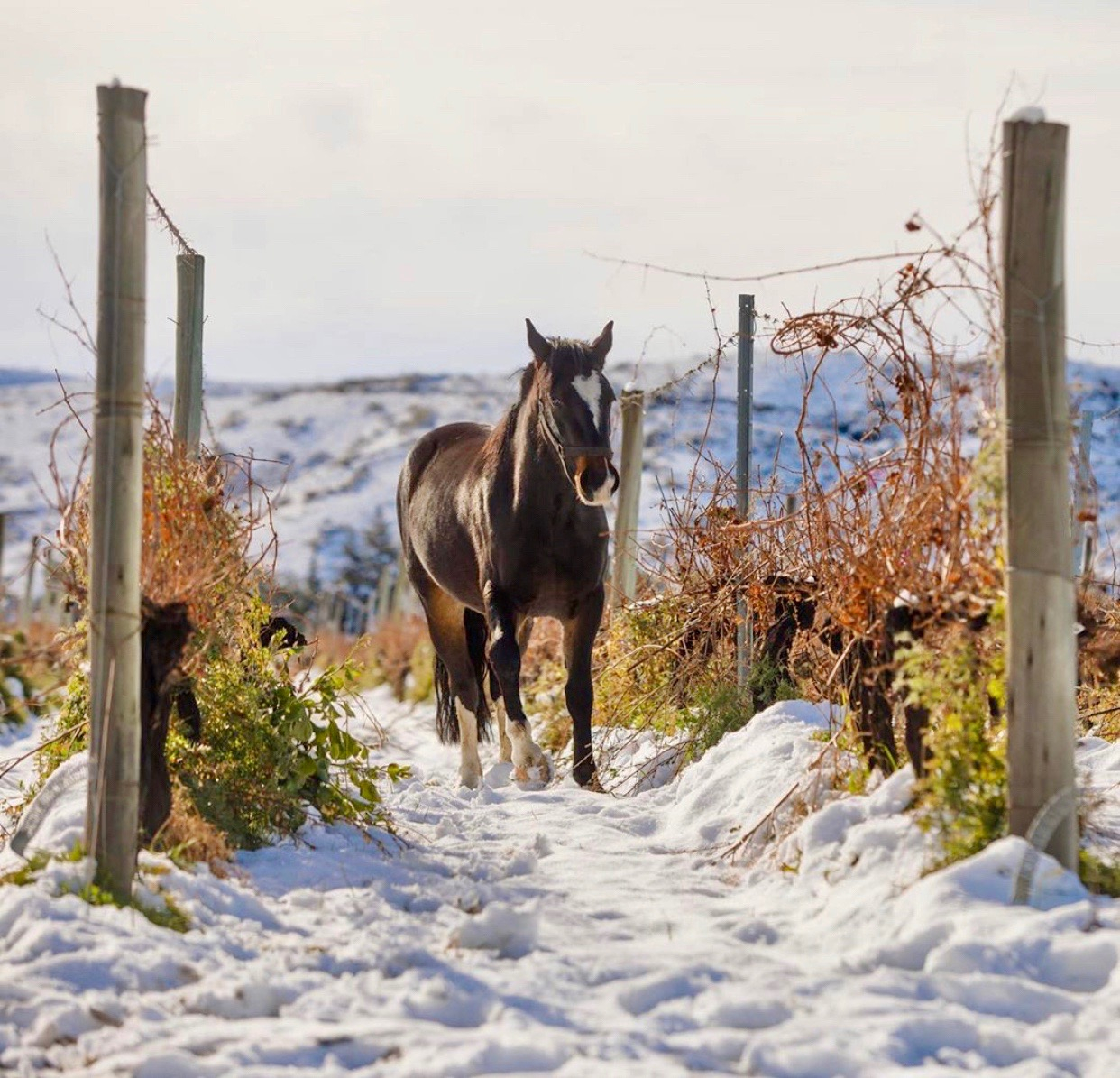 Gold in the Vineyards has 12 chapters, each devoted to a particular winery. Aside from your own winery, how did you choose them? Were there others that almost made the list?
Yes, there could have been many more. I chose wines that had somehow achieved "otherworldy" fame, and which had particularly visionary owners and family stories.
(Photo: Catena Zapata's Adrianna Vineyard, courtesy of @catenawines on Instagram)

Part of the chapter on Domaine Leflaive is devoted to biodynamics and how employing its methods helps to sustain balance in the soil. Do you farm any of your vineyards using biodynamic methods?
At Catena we practice what I call Catenamics. At the Catena Institute we have studied the microbes, the roots, the rocks, the insects and every single vine in the Adrianna Vineyard. Jamie Goode said that Adrianna "might be the most studied vineyard in the world." It is farmed organically, and I did consider farming it biodynamically. But then I asked myself, do I want to use a farming method developed in Austria over 100 years ago, or do I want to try and understand the nature around our vineyard, our terroir, our region's traditions which started when the Native Peoples of Mendoza built the irrigation canals that make agriculture possible (over 500 years ago)? And that is how we came up with Catenamics (the word Catena means chain in Latin and Italian, and in my mind it refers to the chain of life) which is the vision of using science to preserve local nature and culture. My brother Ernesto Catena who makes amazing wines under his own labels (Tikal, Animal, Almanegra) farms biodynamically.

In the book Angelo Gaja is quoted as saying, "An artisan is one who learns from within his own family. I went to the school of my father, and that school was made up of the cellar and the vineyards." Based on these words, you are also an artisan. Would you describe yourself that way?
Yes, absolutely. Although I trained as a scientist, I believe that less than 95% of why a wine tastes a certain way is understood. We can only cultivate 10% of the microbes in the soil. A wine from one parcel as compared to a parcel next to it with the same variety tastes very different and has hundreds of peaks on gas chromatography. Despite all this information, we can't really explain why a wine tastes a certain way. As much as we study, there is so much that we can't explain. But if you taste and taste, and get to know the flavor of each place, you can make beautiful wine. It's like painting. The science is very important in the sustainability aspect of viticulture, and in the preservation and restoration of art. There are good parallels here.
In a recent edition of the New York Times there was an article entitled "How to Add More Play to Your Grown-Up Life." The author talked about the mental health benefits of continuing to play throughout adulthood. Your great-grandmother also believed that adults should play, and in Gold in the Vineyards you wrote that you have never stopped playing. What are some of the ways you play as a busy adult?
When I read to my own children or other children in the family, I love to make funny noises and special voices for each character. I also have been known to get on all fours and let a toddler climb on my back and take animal requests. I am particularly good at playing elephant. With my children, who are teenagers, we bark along with our dog, and she feels very special. Her name is Nala, named after the character in the Lion King. This is not really acceptable in Argentina for an adult of my age, but most of my family has gotten used to these excentricities. Sword fighting with imaginary or child swords is another favorite of mine. Once at a wine tasting in Canada, Jacques Lurton and I recreated a light saber fight for a tasting called The Wine Jedis. We were fighting over which Malbec was better, French or Argentine, and I won! I actually took classes with a light saber fighting teacher (they actually exist!) and Jacques Lurton had been a fencing champion as a child, so it felt pretty real. He would have clearly defeated me in the fight if I hadn't rigged it in advance. I believe there is a video on youtube.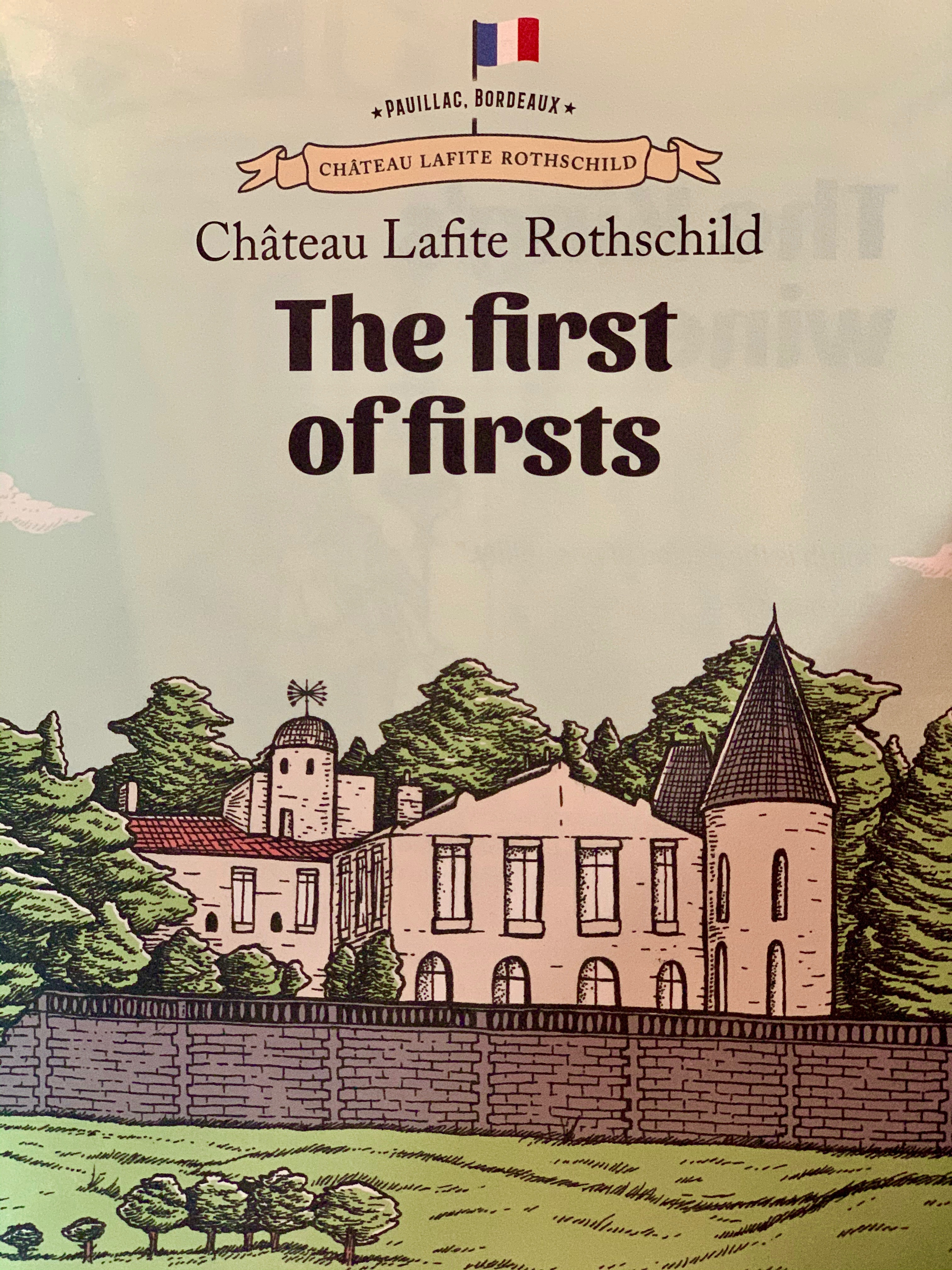 Speaking of playfulness, your book mentions the possibility of eternal youth hidden in every glass of Château Lafite Rothschild. Do you believe it? And, if yes, does it carry over to your Caro wine, a blend of Cabernet Sauvignon and Malbec made in Mendoza, Argentina in partnership with Domaines de Barons de Rothschild (Lafite)?
There are studies that show that wine in moderation can significantly reduce the risk of strokes, dementia and heart disease. And another study showed that people who drink wine smile more. I do believe that when one is drinking wine with special food and enjoying every sip (like it would happen with Chateau Lafite or with Caro) it is easier to drink slowly and in moderation. And that is when that special joy happens that makes us smile, especially if we are with friends or family. It is beautiful to know that before there was scientific evidence, good wine was associated with youth and a better, healthier life.

In the book, you mention that your father lost his mother and grandfather in a tragic accident when he was 18. Can you tell me more about what happened?
It is very sad because my grandfather was driving his daughter-in-law (my grandmother Angélica) to an appointment in the nearby town. They were hit head-on by a harvest truck filled with grapes. Every time we drive by the place where it happened (which is frequently) I think about my grandmother and how I wish I had met her. My father always tells me that she would have been very proud of me. Angélica was the headmaster of the local school and believed in equality for men and women, and that education was the key to progress and happiness. I'm not sure what she would think of my kids who are good students but don't like to read at all!
Read more on Catena Zapata winery in Laura Catena on Science, Culture and How Argentine Malbec Fits in With The World's Greatest Wine.