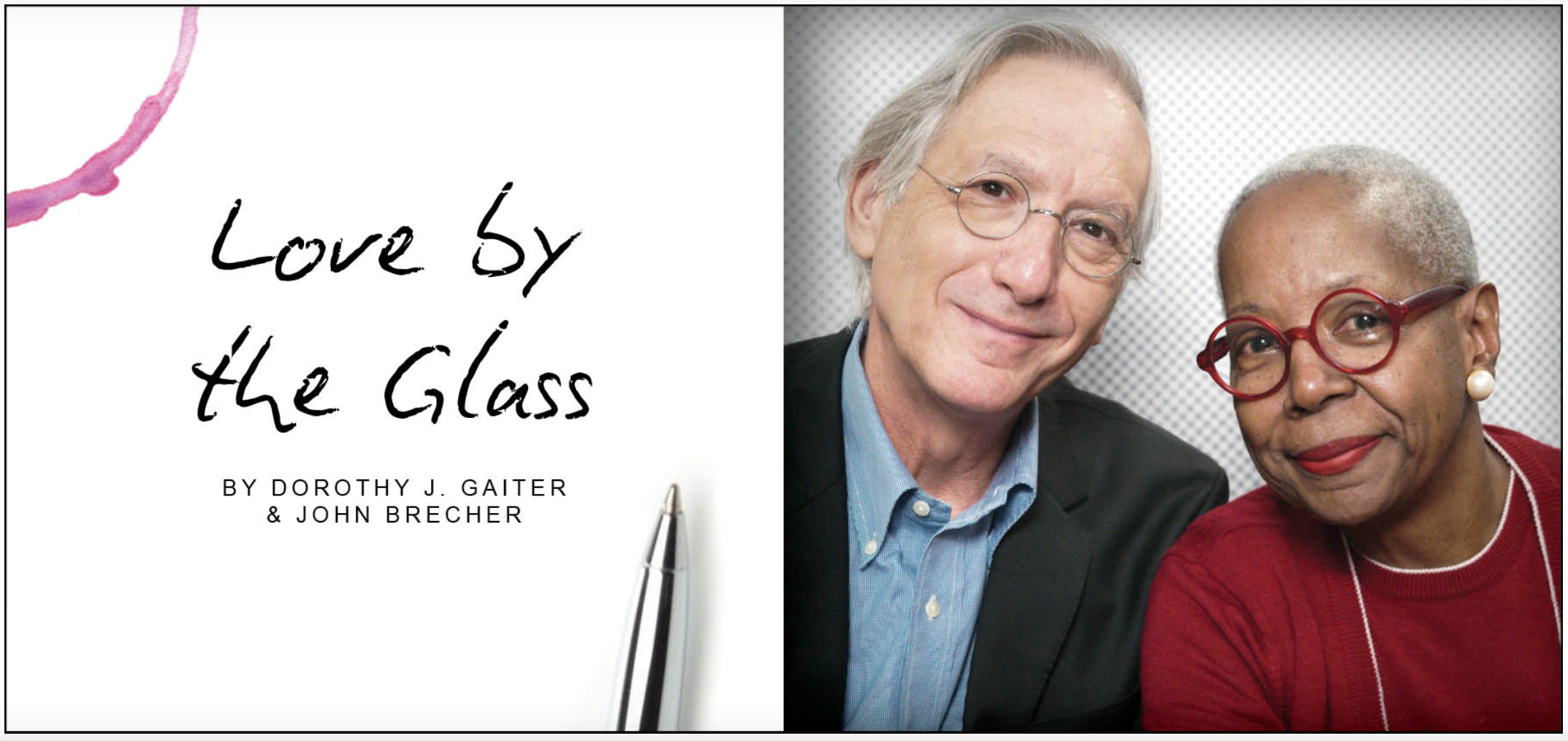 "Time waits for no one," some wise guys once sang. Or if you prefer, "For everything there is a season, and a time for every matter under heaven." It's time for Beaujolais Nouveau, a day when if you're so inclined, you can try to suss out hope, some drops of what the future might hold for those who work hard to coax the fruit of the vine from the ground.
Back in the day, we used to throw parties to celebrate the new wine from the new vintage. We hired Spoonbread Caterers, owned by Norma Jean Darden, who was one of several Black models featured at the historic 1973 Battle of Versailles in Paris, where American fashion designers trounced their French counterparts. Darden's Southern food was always delicious and it was fun for us to discover which of the four or five Nouveaux our guests preferred by counting the empties at the end of the evening.
Then too many Nouveaux started getting insipid, giving the gatekeeping haters more reasons to diss it. Honestly, we don't know that wine drinkers really confuse Nouveau with the marvelously versatile, drink-all-year "real" Beaujolais, especially the crus, but that notion became a thing. The Beaujolais Nouveau that winemakers truly cared about became harder to find. We would plead with the naysayers, "Hey, it's a harvest celebration; a reason for a party. What could be wrong with that?"
So today, we have some good news. We had a delicious Nouveau. From Zweigelt grapes. From Michigan. The 2023 Modales Winery Nouveau of Zweigelt from the Lake Michigan Shore AVA.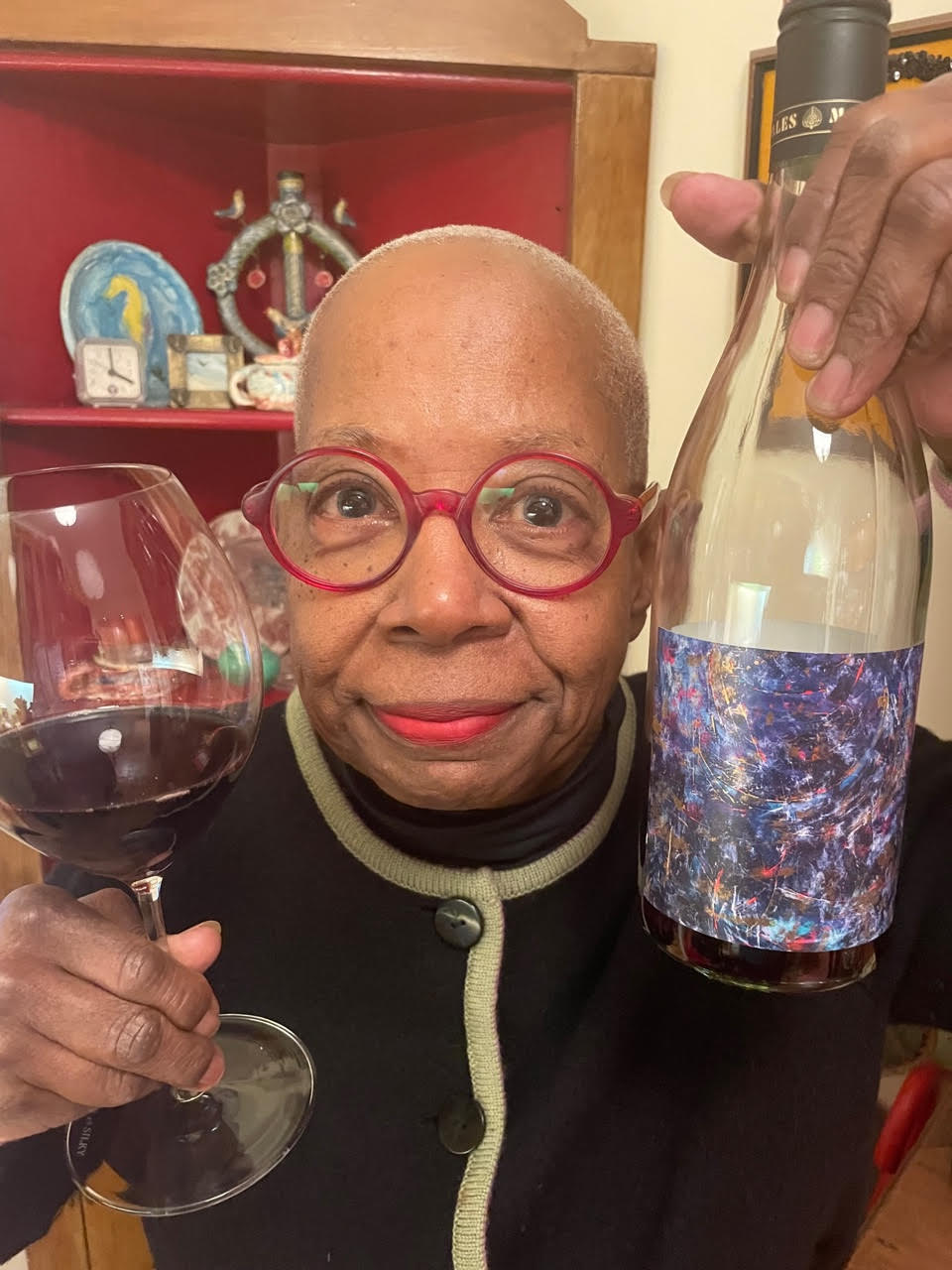 It looked and tasted just like what it was. It was dark and the first glass had a rim of bubbles. It looked alive, and while dry, it smelled like grape juice, a squeeze of lemons and purple flowers. It could go with any food -- steak or fleshy fish -- because of its high acidity, and was excellent with our salmon.
(Dottie with Michigan's Modales Zweigelt Nouveau)
It had a nice tartness and a minerality that underscored what a feat Modales' lead winemaker, Andrew Backlin, had pulled off. Backlin's name is on the label along with that of Caleb Vochaska, the assistant winemaker, who graduated last year from the Wine and Viticulture Program at Lake Michigan College, a community college. All that for the criminally low price of $16. Around 230 cases were made.
"We want to keep it accessible. We don't look at it as a profit-generator," Backlin, 31, told us when we called him the other day after Jamele Favorite, the winery's Marketing & Customer Experience Lead, sent us the bottle. Favorite is a Roots Fund scholar and an alumni ambassador of Wine Unify, two organizations that promote the inclusion in the wine industry of underrepresented minorities. The artist whose work was selected for this year's Nouveau label is Alejandra Rivero, who has a degree from the Art Institute of Chicago. "We live in a really awesome community of artists," Backlin explained.
Modales, in Fennville, Mich., is owned by Jim and Carol Gonzalez, who, after significant careers in the agricultural and electronics industries, are now community volunteers, philanthropists and doting grandparents. Backlin said they give him "carte blanche" to create terroir-driven, low intervention wines that show the excellence that is possible from Michigan-grown grapes. Modales makes from 10,000 to 12,000 cases a year.
Backlin has a fondness for the wines of Germany and Austria, where his parents first took him when he was in third grade, so that probably figures in why there's the Nouveau of Zweigelt and grapes like Blaufränkisch and Rkatsiteli under cultivation. Also, along with the usual suspects like Chardonnay, Cabernet Franc, and Pinot Noir and lots of Riesling, there's Sémillon, Alicante Bouschet, Teroldego, Lagrein, Tannat and Petit Manseng and, yes, the more recently planted Gamay, the historic grape of Beaujolais.
Last year's Nouveau was made with an estate-grown grape called Regent, a fungal-resistant variety created in Germany. The Nouveau before that was made with Dornfelder, another variety associated with Germany. We bought our first Dornnfelder wines from Huber Cellars, which was owned by German transplants Norman and Traudl Huber in Lompoc. We can only guess what a Nouveau of that might taste like. The Dornfelder and Zweigelt were made from grapes purchased from neighbors, whose names are also on the labels "so we can showcase what they're doing," Backlin told us.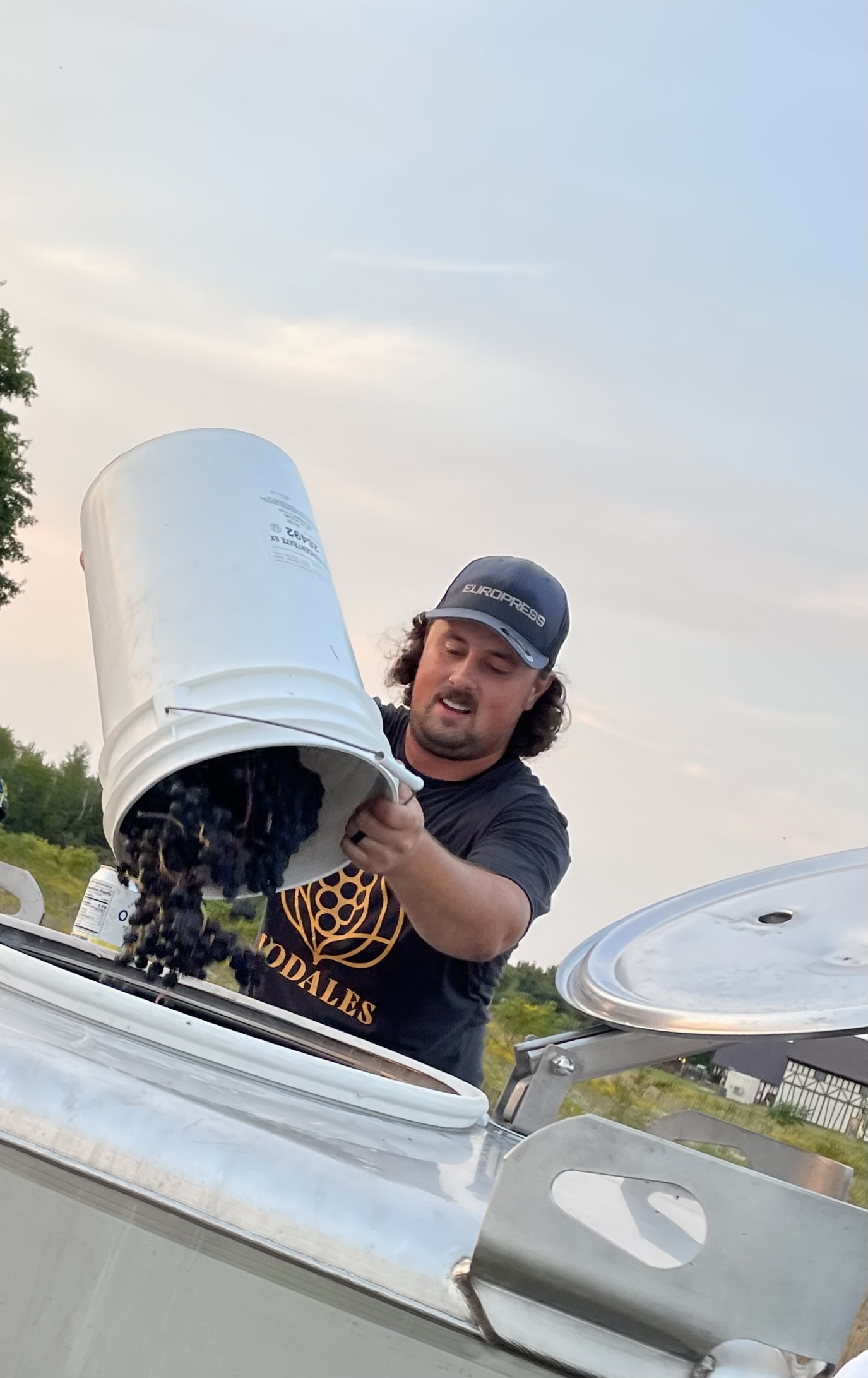 "I've been tweaking the Nouveau, playing with a few different grapes. I like old-school Beaujolais, with its higher acid, unchaptalized and bright tastes that I think most producers have gotten away from," Backlin said, and we agree.
(Backlin preparing Regent grapes for 2022 Nouveau)
"We have 18 varieties so a lot to choose from," he said. For the Nouveau, which was made with whole clusters and native yeast, "I'm looking for a grape that has inherent spice like Gamay does. I want things to have really bright acidity because we do things like zero-added sulphur so I need something with a good PH that's not going to go funky on me in the tank and can go through carbonic for 10 days without going weird. So it really narrows down what I work with."
Don't you love all that wine speak?
Modales's third Nouveau party--$75 for general public, $65 for wine club members--is sold out, with a waiting list.
Backlin grew up in Northern California around winemaking and counts Jed Steele of Steele Wines in Lake County as his mentor, the winemaker who helped him figure out his "styling," he told us. He worked on the bottling line at Steele Wines, which Jed has since sold, when he was a teenager, "before I could legally drink wine." He studied theology in college and then became a singer with an always-on-the-road touring metal band, a tough life.
Needing to do something creative and more stable, he went to work again for Steele in the lab and took winemaking classes at Santa Rosa Junior College and at UC-Davis' extension program, working his way up to assistant winemaker at Steele. Meanwhile, his wife convinced him to move to Michigan so they did and he got on as an assistant winemaker at Lawton Ridge Winery in Kalamazoo. While in Michigan he also did some consulting and custom crush work. When Duckhorn offered him a job two years later, working in its Hopland facility, he and his wife returned to California.
He was a line production winemaker at Duckhorn and that job eventually sparked a life-changing revelation. "We were making 2.4 million cases and I realized that wasn't what I wanted to do," he said. Dottie told Backlin that his mentor Steele had said something similar to her back in 2018, about his decision to leave Kendall-Jackson, where he said he "basically" put together the first vintage of its Vintners Reserve Chardonnay, which became a juggernaut. "After nine vintages we were up to one million cases, growing like crazy and had wineries all over the state," Steele said. "I felt more like an air traffic controller than a winemaker, trying to coordinate all of the stuff."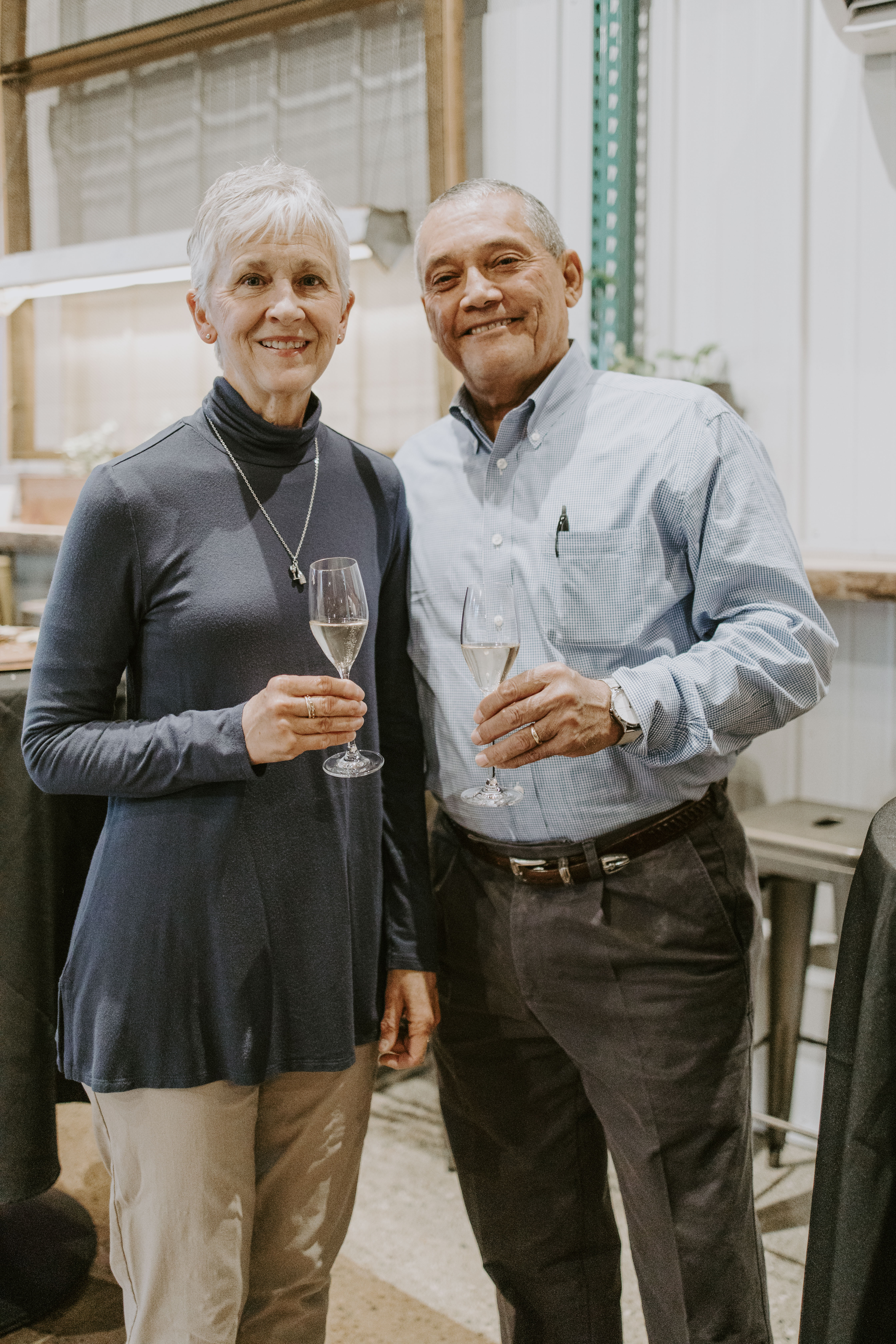 When Jim and Carol Gonzalez really got serious about building their own winery in the Fennville AVA, they convinced Backlin to move back to Michigan. When they moved from Illinois to Michigan around a decade ago, the couple had bought a vineyard planted by "another grower who had big plans but didn't have the money to see it through. Those vines were planted in 2007," Backlin said. The Gonzalezes named it La Esperanza, "The Hope," and sold its grapes to winemakers who turned them into award-winning wines.
(Carol and Jim Gonzalez, Modales winery owners)
La Esperanza is about a mile from Lake Michigan, which protects it from hard freezes in the winter and cools it during summer months, he said. Then in 2016, after deciding that maybe they should be making wine from their grapes, they bought a 75-acre parcel of farmland and named it La Gracia, "The Grace." They took their grapes to a custom crush facility where Backlin worked. He made their first release in 2016. They broke ground on Modales Winery in 2018. They are in the second of three years of the organic certification process and from the taste of the Zweigelt Nouveau and what's listed on Modales's website, they seem to be having a lot of fun.
Several years ago, Dottie was metaphorically knocked on her heels by a supercilious clerk at a wine store owned by a famous Manhattan sommelier who advised her not to lay down the Beaujolais Nouveau he had just rung up. Hmm, I know, she said, as the younger clerk behind him silently mouthed, "I'm sorry." Our own advice is to make Nouveau the reason for a party, even if it's a party of two. And don't forget that, wherever you live, there might be a local winery offering something that's young, fresh and hopeful. As this Zweigelt Nouveau deliciously demonstrates, thoughtful, adventurous winemakers all over are making Nouveau from all sorts of grapes so look around and see what's out there.
Dorothy J. Gaiter and John Brecher conceived and wrote The Wall Street Journal's wine column, "Tastings," from 1998 to 2010. Dorothy and John have been tasting and studying wine since 1973. In 2020, the University of California at Davis added their papers to the Warren Winiarski Wine Writers Collection in its library, which also includes the work of Hugh Johnson and Jancis Robinson. Dottie has had a distinguished career in journalism as a reporter, editor, columnist and editorial writer at The Miami Herald, The New York Times, and at The Journal. John was Page One Editor of The Journal, City Editor of The Miami Herald and a senior editor at Bloomberg News. They are well-known from their books and many television appearances, especially on Martha Stewart's show, and as the creators of the annual, international "Open That Bottle Night" celebration of wine and friendship. The first bottle they shared was André Cold Duck. They have two daughters.
Banner by Piers Parlett