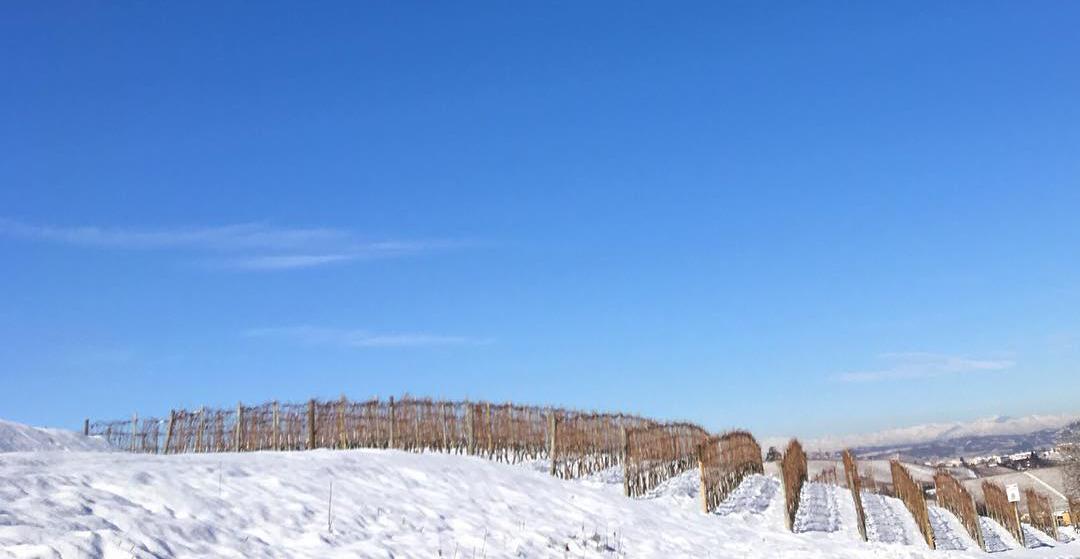 Established in 1920 by patriarch Lorenzo Scavino, Azelia is located in the commune of Castiglione Falletto. This small town is in a special and unique location, where the two soil types of Barolo are stratified together, lending both power and elegance to the wines. In 1967, Alfonso Scavino (son of Lorenzo) took the reins of the estate and bottled the first wines under the Azelia name. Today, Alfonso's son, Luigi and grandson, Lorenzo are the third and fourth generations in charge of this family estate. To this day, the father and son team continue to apply what they learned from previous generations, making wines that respect the traditions of their forefathers, while utilizing modern techniques to continually improve their quality year after year.
Luigi Scavino is the cousin of Enrico Scavino of the Paolo Scavino winery, and the two share ownership of the famed Fiasco hill. In addition, Azelia has holdings of the San Rocco and Margheria vineyards located in Serralunga d'Alba, and they produce old vines bottlings of both Barbera and Dolcetto. Total production is around 6,000 cases per year.
Christopher Barnes: Lorenzo, tell us about the estate.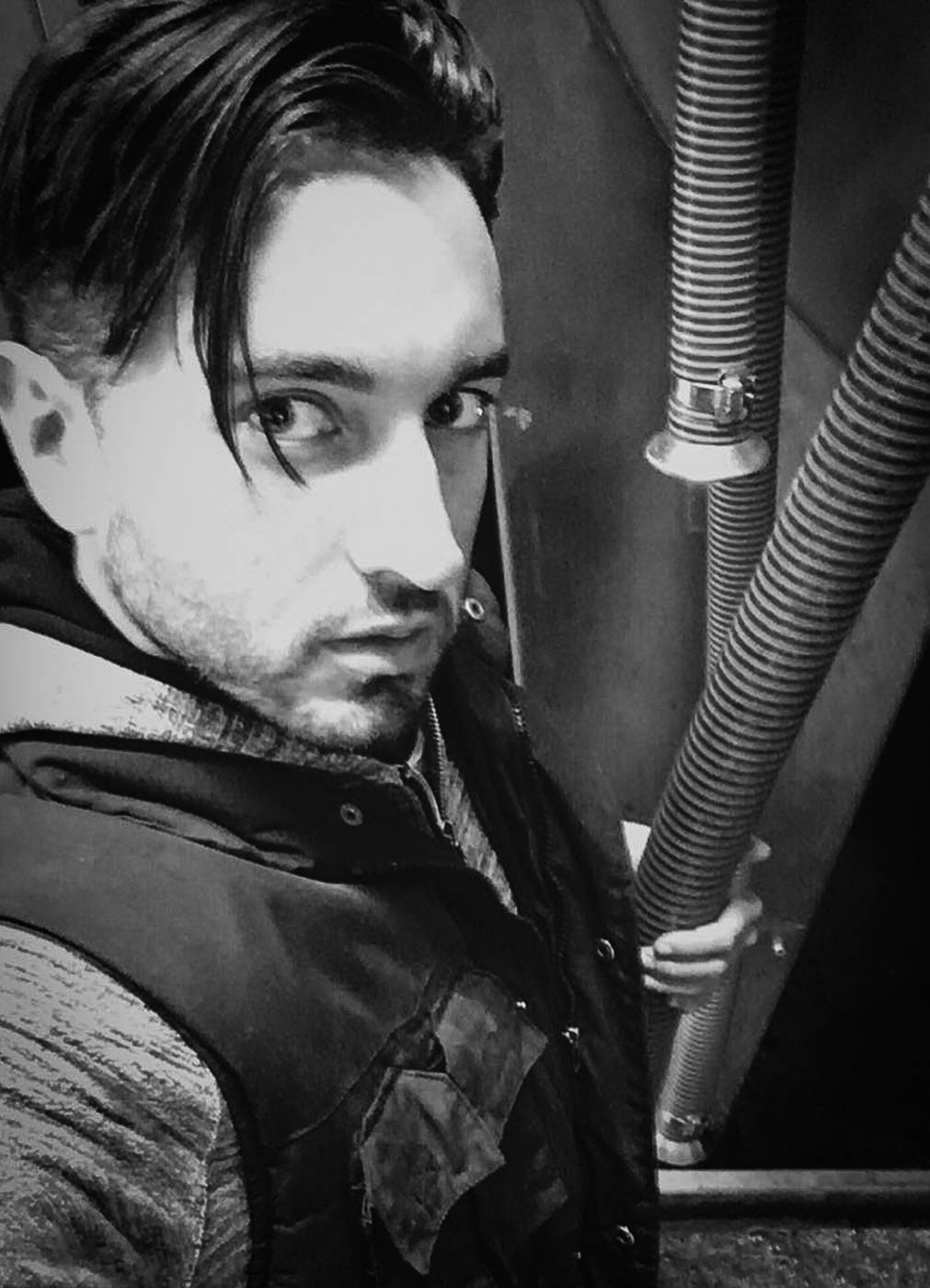 Lorenzo Scavino: It's very important for us to be here, because there's my father and I, so we are family run. Everything was started in 1920 by the great-grandfather of my father. It has always been the passion and the tradition of our family. At that time it was very different because Piedmont was very poor, so it was a typical rural reality. They had a farm house, they had all the animals, they had all the fruit trees and wine was just a very small production for the family.
Then a lot of people started to come by the yard because they wanted to buy it as it was good. Little by little, they decided to increase, to buy more land, and to focus only on vineyards. It took time because at that time, wine was very difficult to sell. A few generations later, thanks to my grandfather and my grandmother, the wines were for the first time exported. That was really the boom.
We now have 16 hectares in total, that's about 38 or 39 acres. We produce 80,000 bottles per year, so it's still pretty small. I will be the fifth generation of wine producers, I'm the only child, no pressure. No pressure at all. I really like it, it's really my passion and we like to stay small.
How has Piedmont changed as a region?
I would say it has changed a lot compared to the past. After World War II, Piedmont was extremely poor so they really were starving to death at that time. Then things started to change. With all the new means of transportation, this helped a lot with the increase in wine trade. Wine, of course, is the biggest income for Piedmont in the Langhe region, so the restaurants are always full, there are wineries everywhere. In the past it was very hard. We are here thanks to the great-grandfathers who worked very hard.
How has the winemaking changed over time?
I can talk about my winery and I can say the style has always been the same. We have never changed, even when the winery was run by our great-grandfathers. We always have had a very elegant style, a very pure and clean approach. It's very important not to modify the grapes. We want to show the original aromas of the variety, that's our style.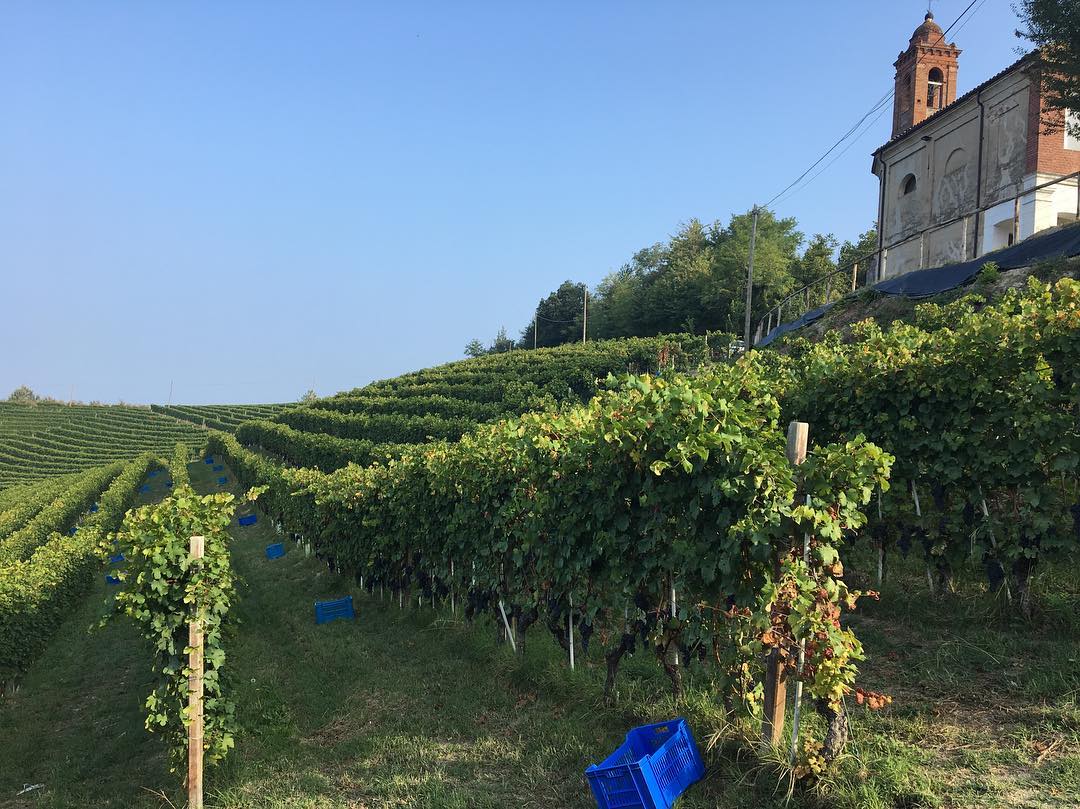 People talk about a traditional versus modern style of winemaking in Piedmont. What are the differences and where do you stand in that?
First of all, I would say there's no distinction anymore. Most of the wineries are using both methods nowadays. In the past, there was really this big difference between modern and traditional. The modern style wine was produced with a lot of new oak and small barrels, while traditional style wine used to stick to the old barrels and large casks. Now, most of the wineries use both. We do. We use the small barrels for some single vineyards, we use large cask for others, so I think it's like a sort of combination of both techniques. I like it very much because we have different styles.
Lorenzo, describe the difference between a modern style and a traditional style.
The modern style usually has shorter fermentations and maceration so that could be three, four days, or a week. Normally, they use small barrels for the aging and more new oak.
While the traditional wines have longer fermentation, up to a month, depending on the vintage of course, but that's the average. They use the big large casks, which were used in the past. These are the main differences.
What makes Barolo a special wine? Why is it the most famous wine of Italy?
That's very easy, because we're always unique. Barolo is one of the very few wines which can be produced in just a specific area, which is by law. That is a uniqueness I think. The Langhe region is so iconic, because every hill has a different soil composition. It's very hard to find it in other places on Earth. This is the biggest difference. We're very happy now to be recognized by UNESCO as a World Heritage. This is why the uniqueness is there.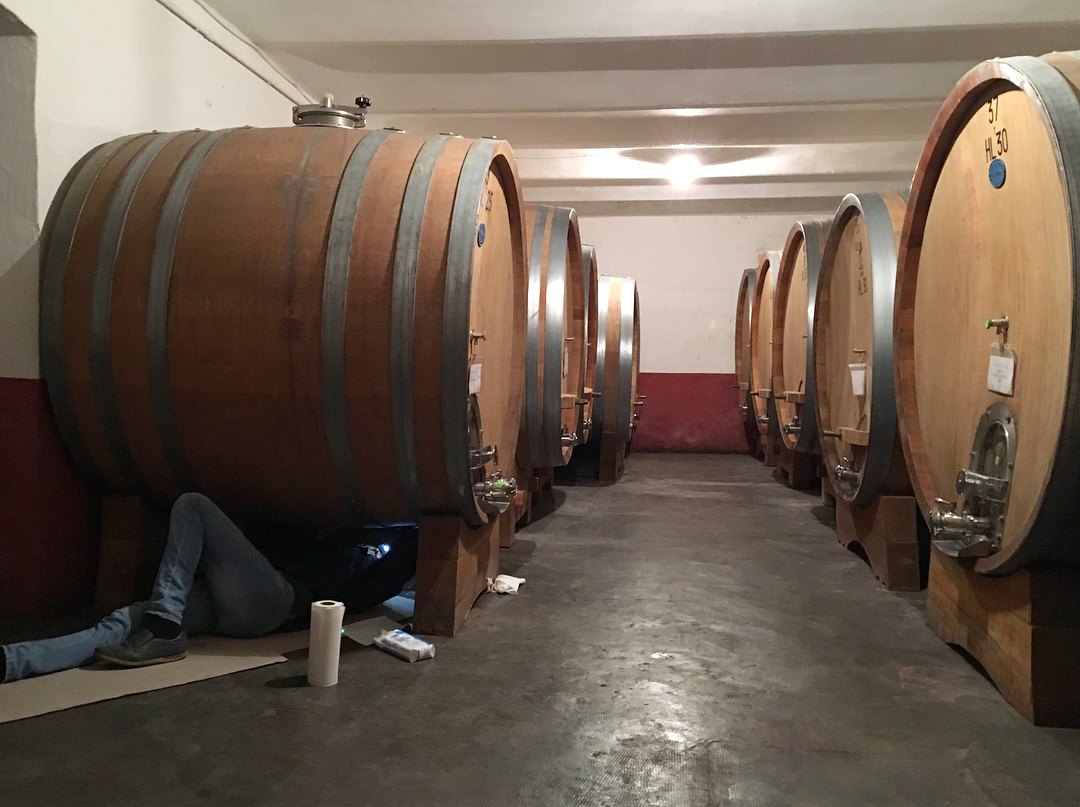 Tell us about the terroir of your estate.
We're very glad and lucky to have vineyards in different villages. We're spread in three different towns. The first is Castiglione Falletto, where we are based, which is really the heart of the Barolo area. Then we have other vineyards in Serralunga d'Alba. We like to show the differences of the soils, because for instance Castiglione Falletto is where we have our most feminine Barolos. There is a little bit more sand in the soil, which converts more aromas out of fresh fruits, flowers, and sweeter tannins.
For instance, in Serralunga d'Alba, there's more clay in the soil, more limestone, it's a very compact soil. The roots of the vines have to struggle a little bit more to go down, to absorb from the minerals. Typically, Serralunga d'Alba has this powerful, masculine Barolo, really aged, earthy and more minerality on the nose. The earthiness, the saltiness, are very typical of that village.
Has global warming impacted the way that you make your wines? Have you seen changes in terms of the temperatures in harvest dates?
I think we have not yet been affected by global warming. We are in a very particular area. There are the hills of course, then we have the mountains on one side. On the other side we have the sea. We are in a bubble, protected. I don't think we have been affected.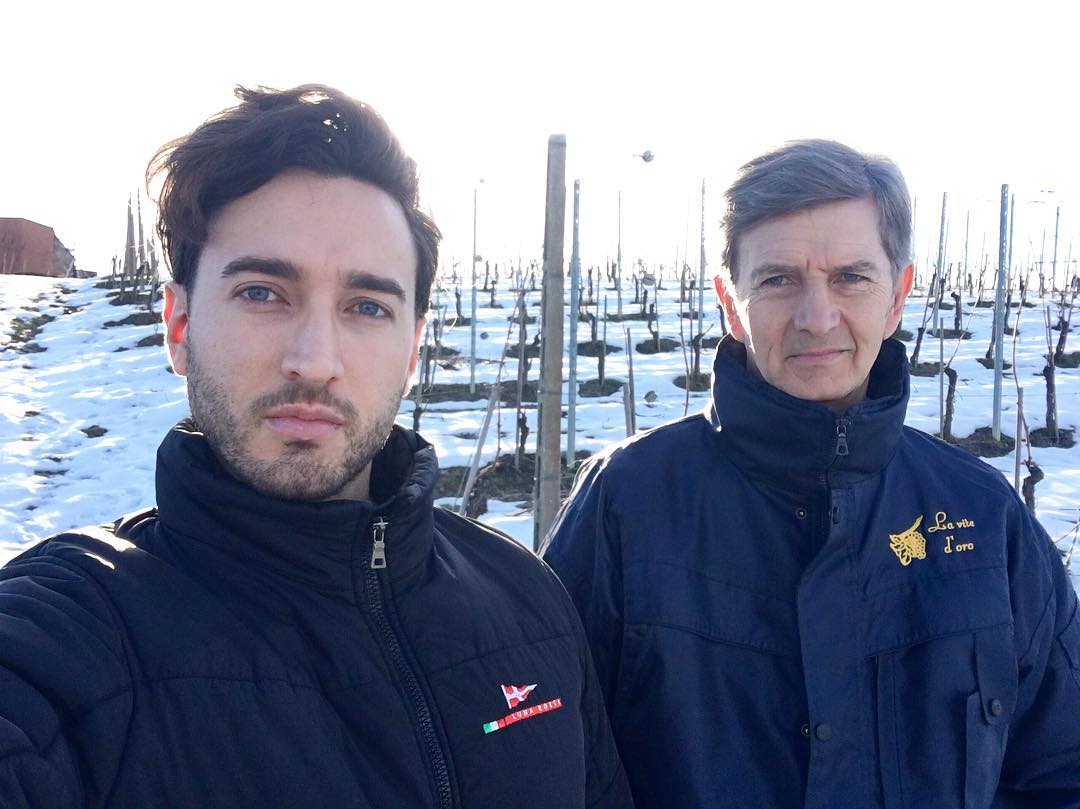 In terms of marketing wine, things have changed an awful lot over the last 10 years with social media, and maybe points are a little less important than they used to be. How do you see the change in marketing?
Of course, the world of the internet helps a lot, because you can spread your word in a much better, faster way. I think this is very useful in that it connects people all together. This helps a lot with sharing opinions and the details of wines you have tasted, which in the past would have been impossible. I think it's a very important way to communicate about wine.
Talk about the single vineyards.
We have three different single vineyards, which are the Bricco Fiasco, Margheria, and San Rocco. Different locations. Bricco Fiasco is our historical vineyard of the family because my grandfather planted those vines in the 1940s so they are now 80 years old. It's a beautiful location in Castiglione Falletto, right where we are. More feminine because of the sand, very aromatic. The vines are so old that they have very few clusters, very small and concentrated, so the production there is always amazing. Very little, but beautiful. On top of a hill fully facing south is really the best exposure.
Than we have Margheria in Serralunga d'Alba, which is more mineral, earthy, very old vines, 50 to 55 years old. Then we have San Rocco, another vineyard in Serralunga d'Alba. This was actually the very first vineyard my father was able to buy there in the early '90s, because even if we are in Castiglione Falletto, my father has always loved the Barolos from there, from Serralunga. He was able to buy this tiny vineyard, less than two hectares, and it turned out to be a great decision, even for my grandfather, who at that time was not so happy about it, because it's going outside of your native commune which wasn't that easy to do. Then it really had great wines, so he was able to realize the greatness of this site.
We also have another single vineyard in the Serralunga d'Alba, Bricco Voghera vineyard, which we use for the Riserva, the Barolo Riserva. My father selected the vineyard because it's one of the oldest in the town. It's 85 years old, extremely old, and it's about 3,000 bottles, really limited just in the best vintages. It's a beautiful commune.
How many wines are you making right now?
We make of course mainly Barolo because we are in the heart. We have a classy Barolo, the three different single vineyards, and the Barolo Riserva just in the best years. Then we also make Dolcetto d'Alba, Langhe Barolo and Barbera d'Alba. All our local varieties of the era.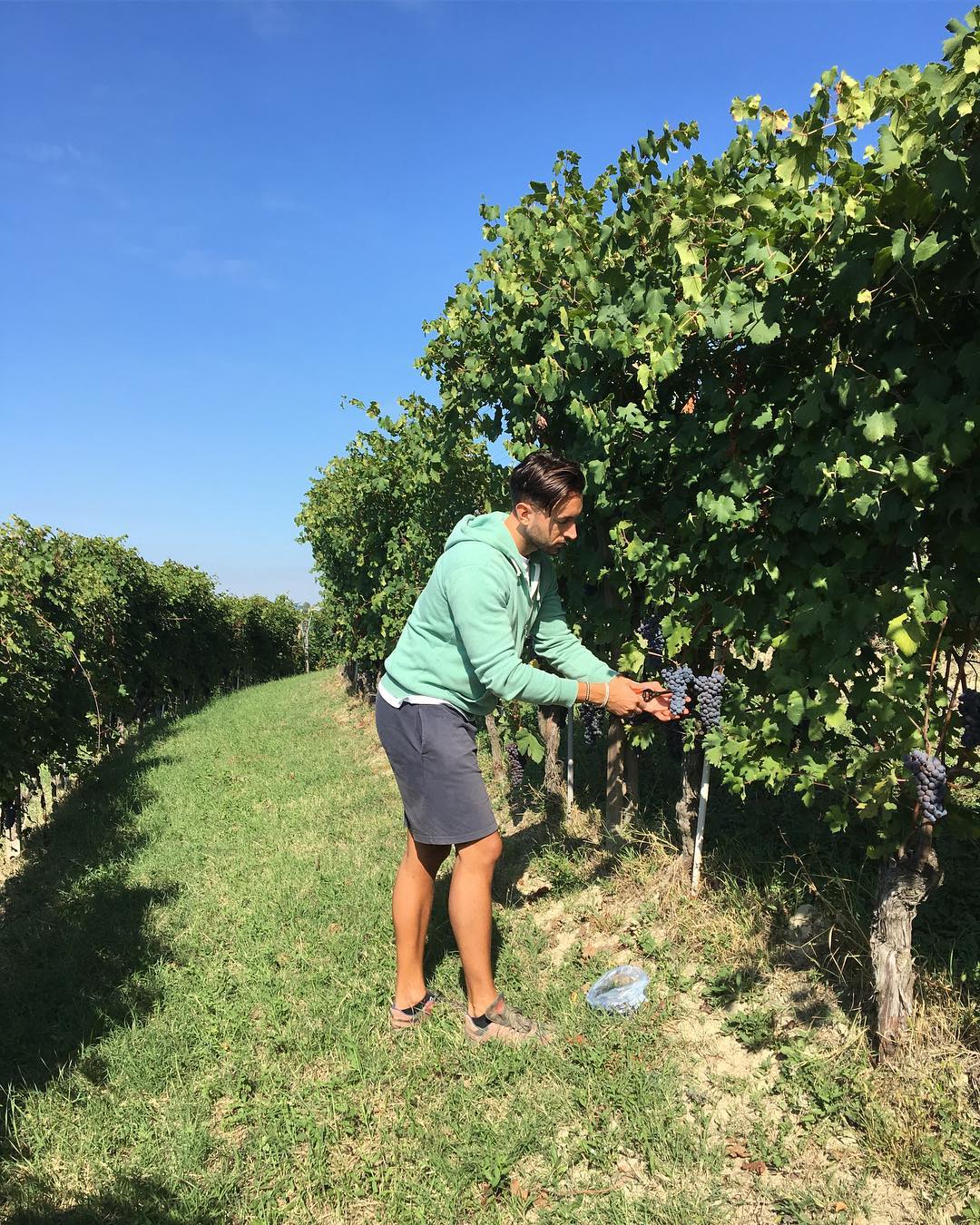 How do the wines change from vintage to vintage?
There's a very big variation in Barolo, because every vintage has very different weather. This really affects a lot of the grapes, therefore it affects the wines. There are some vintages which are more approachable, ready to drink right after the release, and these are vintages like '07, 2011. There are other vintages which are more concentrated, more powerful and maybe need more time. This is the case with the 2010 vintage, classic vintages like '04 and '06, so I think it's really beautiful to have these variations. You will never find two vintages which are the same. They could be similar, but not the same.
It's hard for us winemakers and farmers, because every year you have to adapt to the weather. For me, it's not so easy because I don't have much experience, that's my father who has already done almost 40 different harvests, and that's a lot of knowledge and great expertise because you really have to change your work every year in order to make a great wine. In the '03 vintage, which was very hard, he decided to keep more leaves in the summer in order to protect the grapes. This turned out to be great because the sunlight couldn't burn them. We make small little adjustments, which you have to do depending on the vintage. Not so easy for us, but it's great for the drinkers.
Do you have a favorite vintage?
Well, it's very hard to pick one. Maybe I can say 1990, because it's my vintage, so I really like to drink it.
Fantastic, and do you have any other wine regions that you're excited about other than your own?
Yeah, there are so many, of course, I really like France, because I like Pinot Noir a lot. I also like Riesling a lot. We like to compare other vines to other regions, and it's always very interesting because they are so different but so nice at the same time. We're always doing that.