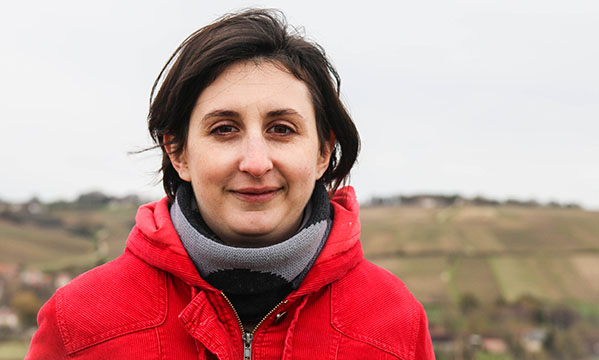 In the eastern part of France's Loire Valley is Sancerre, a French wine AOC recognized primarily for its production of dry, aromatic Sauvignon Blanc. The appellation is situated on the left bank of the Loire River, virtually facing nearby Pouilly-Fumé. A cool continental climate characterizes Sancerre, with short hot summers, long cold winters and temperatures moderated by the Loire River and the adjacent forest. Soils in the region fall into three general categories, including clay and limestone, Kimmeridgian marl, and flint, all imparting different qualities to the wines produced.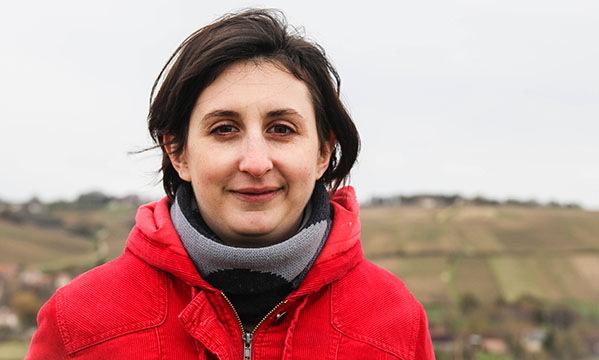 Domaine des Chasseignes is a family estate run by Aurore Dezat who took over operations from her father, her great-uncle and grandfather. Located in the town of Sury-en Vaux, the estate is comprised of nine hectares, with eight dedicated to Sauvignon Blanc production and one focused on Pinot Noir.
Grape Collective talks with Aurore Dezat about organic winemaking and what makes Sancerre a special place to make wine.
Christopher Barnes So, Aurore, tell us about the history of the estate.
Aurore Dezat: It's a domain that was established quite a few years ago by my grandfather. And I took over from my father and uncle, and it was a domain that was specialized in polyculture mainly, with cereal, with cows, goats, and vines. And I took over the domain in 2011. And I really turned it into more of a winery like it is today.
David, my partner, joined me in the estate. David is also has an estate in Chavignol. And we both really went into developing the growing of the vines in an organic way.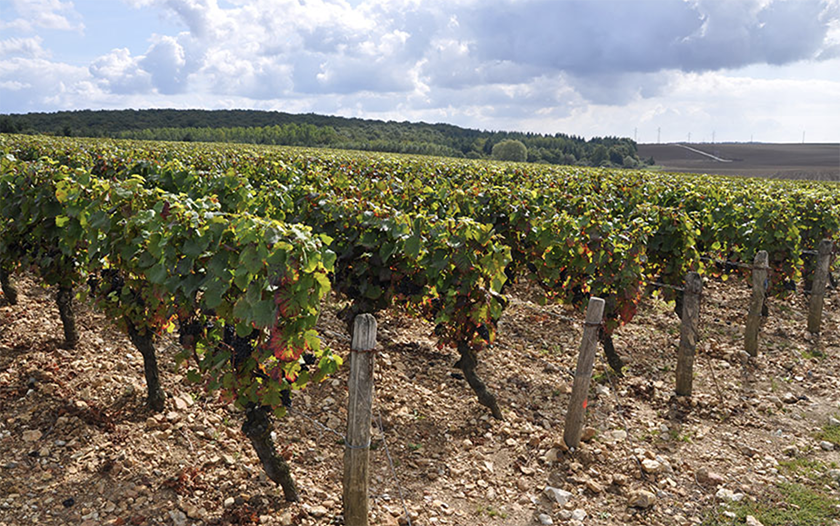 And talk a little bit about the terroir.
The terroir here is divided in three main types of soil. We have clay soils. Then you have the flint stones terroir. And then you have the limestone terroir. And it is actually the three of these terroirs together, which help to produce the quality of this estate.
What is your philosophy of winemaking?
So a big effort is made in the vine growing, to keep it as clean as possible, and as organic as possible. Like you see in the background here. The rows, we don't use any chemicals to get rid of the grass. And you can also see that we put back the pruning of the wood of the vines in order to get back what they took from the earth. We try to remain as natural as possible with their vines.
In Sancerre the date, the time we pick your grapes is of great importance to get a wine of quality that will be easy to make later. And that is at the right maturity and at the perfect time of harvest so that they can produce the best possible wine later on without too much intervention in the cellars.
Take a 360-degree virtual reality tour of Aurore Dezat's estate. This experience only works in certain browsers including Google Chrome. You can also experience the VR tour directly on Youtube.
And what makes Sancerre a special place to make wine?
Because Sauvignon Blanc, which is the main grape varietal in Sancerre, likes it a lot here. And I would add that it comes from here originally. And it just blends perfectly with the terroir that we have here, and it can produce a wine that is so distinctive and so beautifully tasting.