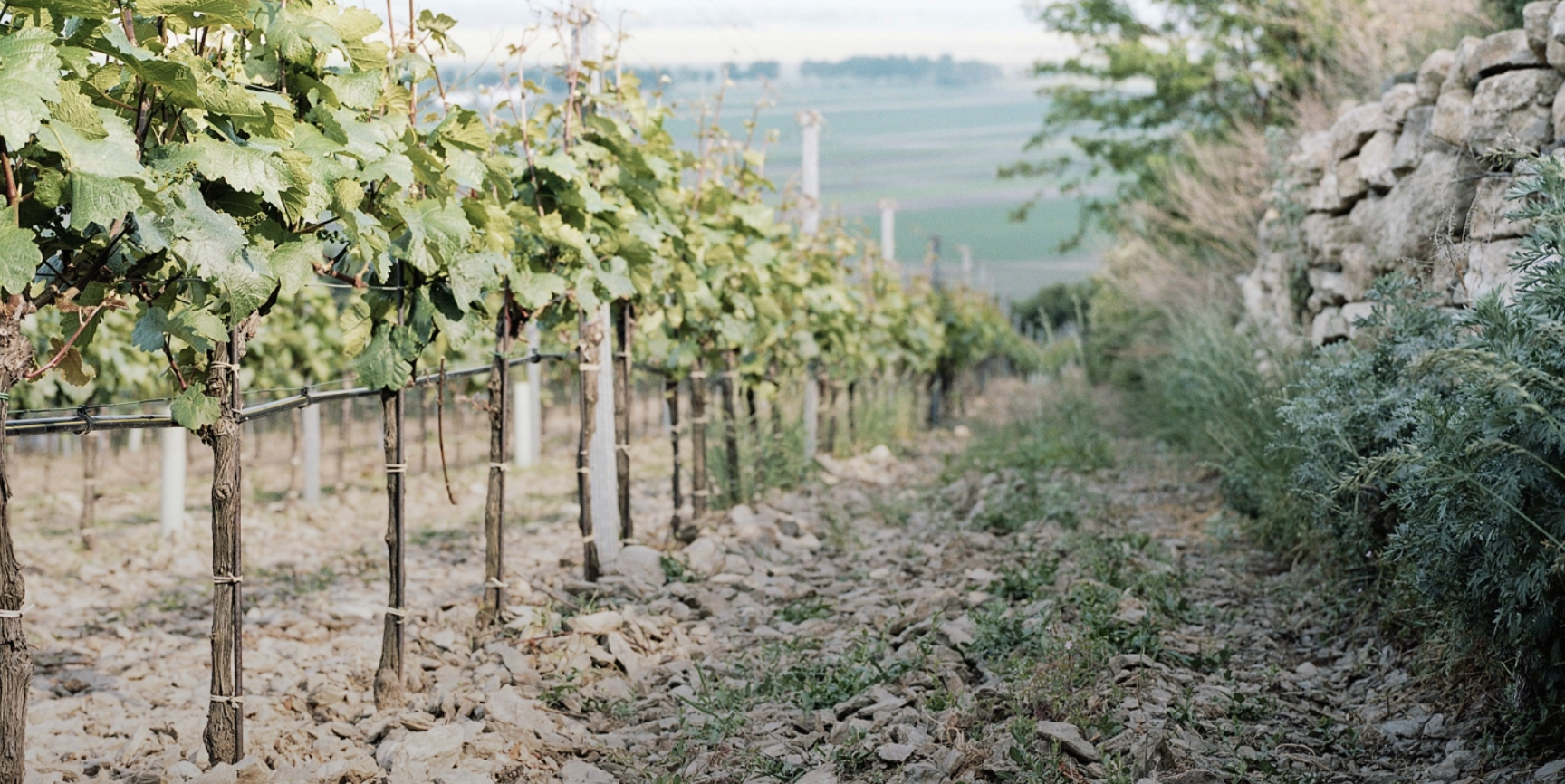 While the Nittnaus family has been in Burgenland since 1684, the present Nittnaus estate was established in 1927 and taken over by the current generation Anita and Hans in 1985. The Nittnaus family farm biodynamically and make terroir-driven wines. Nittnaus is regarded as one of the top wineries in the Neusiedlersee wine region of Austria.

Eric Asimov in his Wine School praised the group of Austrian producers who are making expressive Blaufränkisch. "But blaufränkisch is the best and most distinctive grape for the region, capable of producing racy, exciting wines of finesse and grace, especially when grown on limestone and slate soils (the "Kalk und Schiefer" of the Nittnaus label). And singled out Nittnaus as one of the producers to keep and eye on: "Anita & Hans Nittnaus in Neusiedlersee, also in Burgenland, bright and expressive under a layer of chewy tannins."

Grape Collective talks to Anita and Hans' son, winemaker Martin Nittnaus about the family estate.

Christopher Barnes: Martin, Austrian wine. A lot of people don't know a lot about Austrian wine, but there's quite a rich history of winemaking in Austria.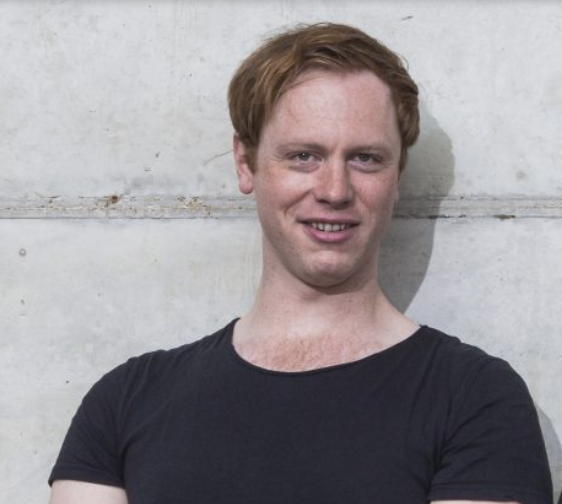 Martin Nittnaus: Austrian wine is a story of new beginnings and at the same time long traditions. Wine, or wine growing, has been in Austria for many, many years mostly in the monasteries. Then there was a very, very crucial point in the '80s where that wine scandal happened. Paradoxically enough, that was also the best thing that could happen to Austrian quality winemaking because then people were willing to pay a certain price and appreciate the quality behind it. I think that was a stepping stone for us in quality winemaking.
The scandal that happened was they were putting antifreeze in the wine. Then after that the industry looked at itself and turned things around. How did that happen?
Exactly. After that, winemakers of Austria said to themselves, "If we want to make any impact at all in the world of wine, now we have to work together closely and drive ourselves to the highest quality possible."
In the '90s especially where I come from, from Burgenland, the red wine area of Austria, the looming idol was France. We planted hectares of Cabernet, Syrah and Merlot. I think it was a very good success story in the '90s but years passed and then especially my winery we thought, "Is this what really defines us as a winery and a wine region?"
Then we emphasized our own indigenous varieties namely Zweigelt and Blaufränkisch. From there we made the quest of finding our own identity in winemaking.
Talk about indigenous grapes. Zweigelt, it's a hybrid grape. It's two grapes they've made into one. How does that work?
I only know that the man, he was called Zweigelt. Mr. Zweigelt was a professor at the wine school in Klosterneuburg and he cloned Blaufränkisch and St. Laurent, the two Austrian red wine varieties, and made a grape called Rotburger. It wasn't until the 1970s when they named the grape after him, Zweigelt. It's the most common red wine variety in Austria now.
It can be found in Burgenland but also in other wine growing areas. Predominantly white areas like the Weinwiertel in lower Austria. Whereas Blaufränkisch, that was the indigenous variety of Burgenland and of Hungary. In my opinion this is the variety that defines us the most.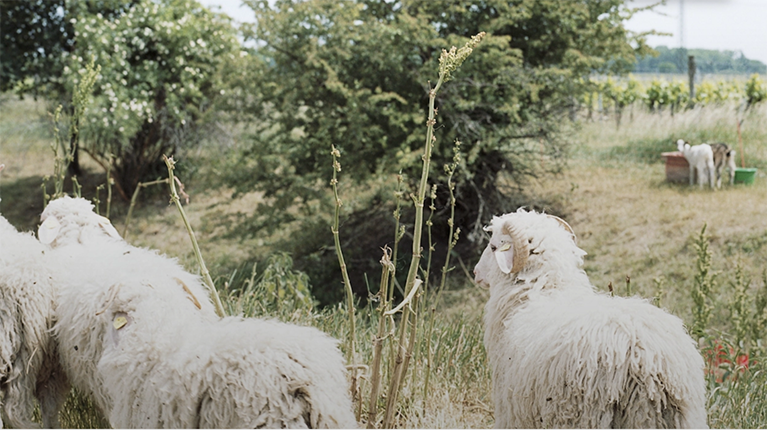 How do you characterize those two grapes? How do they taste?
First of all Zweigelt is earlier ripening and it's very fruit driven. It's a great partner for blending. It always gives some certain softness and roundness to the wine.
Blaufränkisch is very interesting. You have a long ripening period but it can also be fine and elegant. I think it's very transparent and brings out the specific soil where it's grown on.
Martin, Burgenland, what's the climate like in Burgenland? What's the terroir like?
It's very interesting. Burgenland is on the one hand the warmest wine growing region in Austria but on the other hand, because you have two big geological formations meeting named the Pannonian flat area stretching towards Hungary and the last part of the Alps, there is a wide variety of different soils, namely limestone, slate, clay, and sand. That provides ideal conditions for white wine, sweet wine and red wine.
Also very interesting is that Burgenland used to belong to Hungary up until 1921. That's why you find varieties like the Blaufränkisch that you would never find in any other region in Austria. That, in my opinion, makes it ideal. That's why we also focus on these varieties to develop our own wine identity so to speak.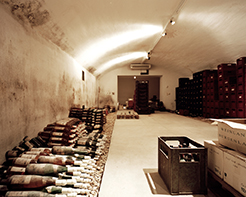 Martin, how is Burgenland different from some of the other regions in Austria?
We had ups and downs in our traditions I would say. The looming idol was France and we tried to imitate France. Then we discovered what we actually had in front of our door, namely old indigenous varieties, single vineyards, and in the '90s and 2000s I would say, we developed a whole new style.
It's an eternal quest for yourself in a way. Whereas other regions in Austria, they have a long tradition with white wine growing. We always had to start anew in a way.
Martin you farm biodynamically. What was the reason for becoming a biodynamic winery?
The reason was simply to make interesting wines. Since we farm biodynamically and organically we discovered that our grapes tend to be healthier, different in aromas, more versatile. Just as any other aspect of nature. The things you want to take in your own body, you want to eat or drink, that's also what you give your grapes. I think it's just a natural way of looking at life.
How long has your family been making wine?
Wine and my family can be traced back to 1648 but obviously it's always been passed on from generations. It started back for my father and my mother in 1986 when I was born. Then they decided to overtake the winery from my grandparents and focused themselves fully to wine growing.
How have things evolved as a winery? How have things changed over the years?
Things changed a lot and things also stayed the same. Back in the day my father would leave the wines at the doors of their clients in a truck and over the years the whole scene behind the wine developed. Now we are coming to New York, we are coming to London to sell our wines. It changed a lot. First of all we had to try some varieties. Back then we also started out with Cabernet and Syrah and when we looked at those they were great varieties and we are admirers of Bordeaux or Burgundy, but we asked ourselves if that what really defines us.
We got rid of some of the French varieties and planted our own varieties. Just to make thrilling wine and not imitating any other region in this world. In terms of farming obviously we switched to biodynamic. We didn't use any herbicides or pesticides back then.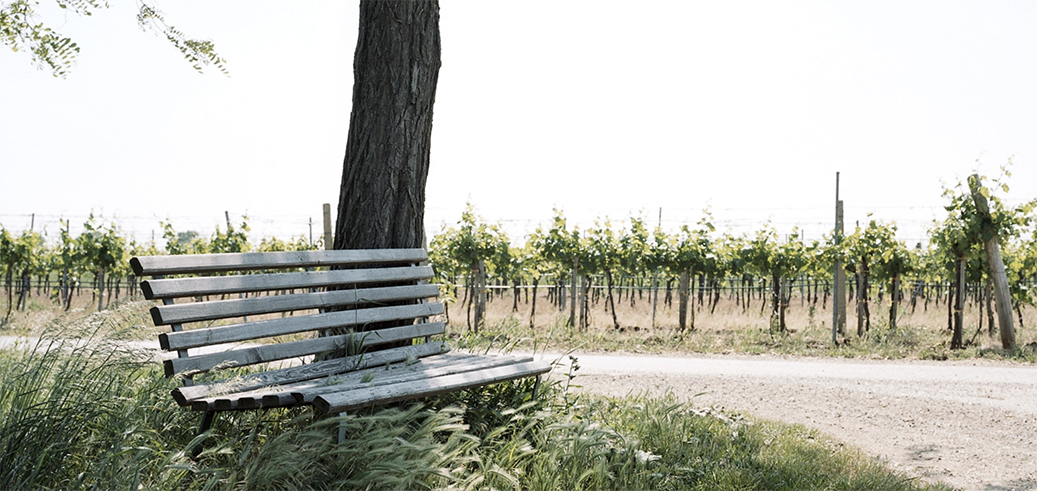 Martin, you play bass in the family band. That's pretty unique. You're almost like the Partridge family but you make wine. How does that work? What kind of music do you guys play?
We play all kinds of music and sometimes we would argue about it. My father actually started on piano. He did wine school but his dream was always to become a musician. When he met my mother he decided to give wine a go and it worked out really well.
It's still also an artistic approach. You work with the material that nature provides you with, the grapes. How you shape a sculpture that, that is happening in the cellar but also in the vineyard. We cannot up until the state let go of that artistic approach. Wine is a fantastic opportunity to lift that.
How is it playing in the band with your family?
It's great. It's like in any family, you argue but you laugh. We also do concerts for charity events. Wine and music have a lot of things in common. Everybody expresses it differently and feels it differently. When you engage with others something meaningful could happen.
Martin, tell us about Pannobile. It's a group of terroir-driven Burgenland producers that your family is a part of. What is it?
That's right. Pannobile was a word my father coined out of Pannonia, the Roman name for our region, and nobile, always thriving for the highest quality possible. Now it's a group of nine winemakers who dedicate themselves fully to bringing out the region and the wine. Meaning, we only use Austrian indigenous varieties. We sit down and in blind tastings test our wine to see if they hold up to be called Pannobile.
Sometimes it happens that the own winemaker dismisses its own wine. It's kind of a quality control. On the one hand it should be a premium wine, on the other hand it shouldn't be an imitation of anything else. That's what we try to give our customers with Pannobile.
It's nice that there's that sense of community with you working with other winemakers that are sharing the same goals of making terroir-driven wines.
Exactly, I really enjoy working like this. It happens sometimes when a colleague of mine drives past our vineyards and he calls me up, "Hey let's look at this and look at that." The community feeling is really, really good and I think that's reminiscent of the wine scandal. Sometimes you need a blast or a bomb to really stop ... Sometimes you really need ... Can I say a kick in the butt?
Sometimes you really need a turning point to start thinking and working together and if the wine scandal had one good thing is that we now look at each other and are able to work together.