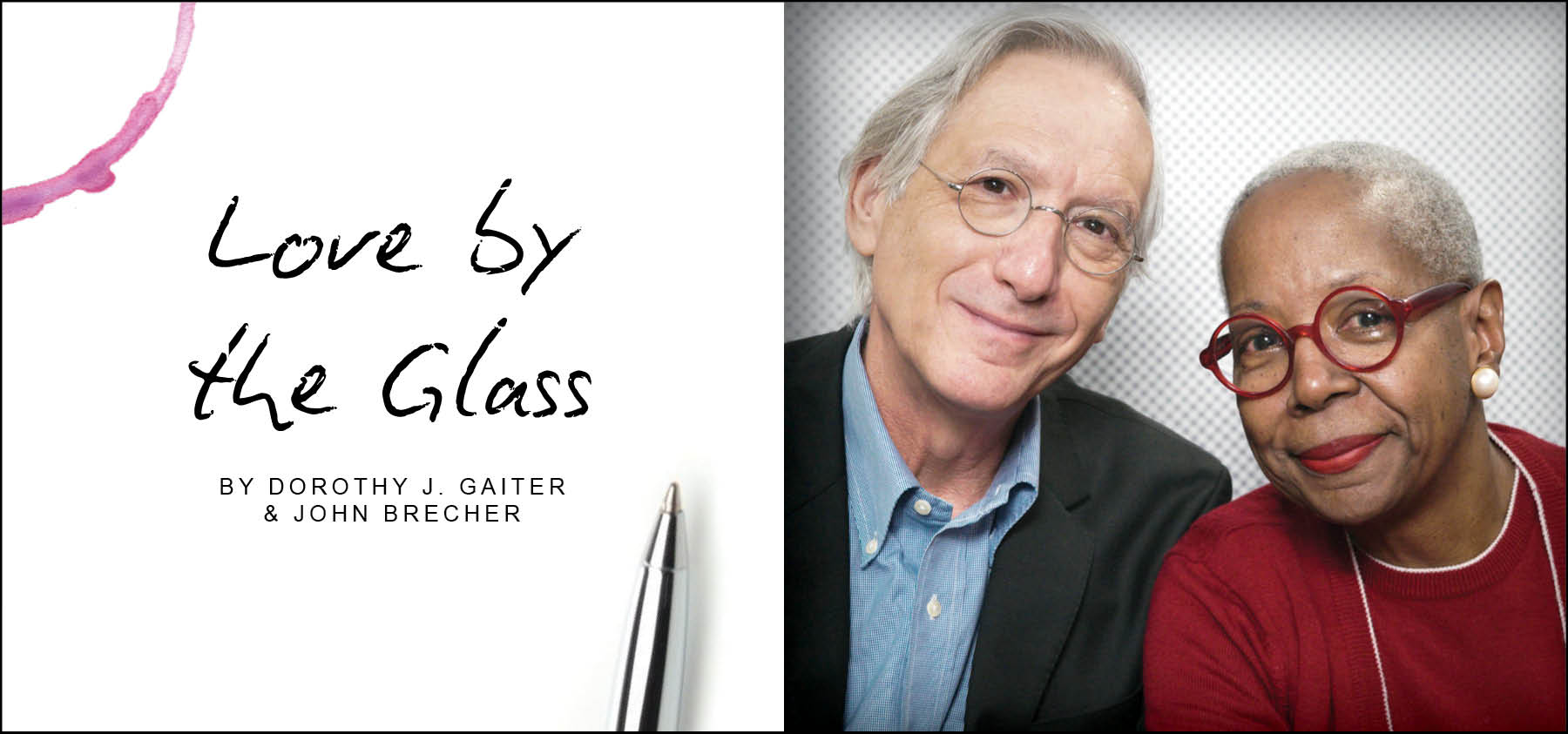 This column is not about Beaujolais Nouveau, but let's start there, if only to get the blood boiling in certain segments of the wine community.
All over the world, wine regions celebrate the new harvest in various ways. When we were young, Sebastiani, in Sonoma, used to release a Gamay Nouveau with the date the grapes were picked – just weeks earlier – proudly noted right on the label ("Harvested by Hand Oct. 17-21, 1977; Bottling Started 6:00 A.M., Nov. 15, 1977"). Monteviña, in the Shenandoah Valley in Amador County, California, made a Zinfandel Nuevo. We used to have an Italian Novello at a restaurant in the World Trade Center. A German friend who makes wine on Long Island once invited us to share still-fermenting Riesling.
The new harvest is a time of celebration – of beginnings, of fresh hopes, of happy traditions. In the U.S., this has become a time when much of the wine world comes together as one to dump all over Beaujolais Nouveau.
For heaven's sake. Yes, Nouveau is more grape juice than wine; yes, it is overhyped; and, yes, some taste like they were made in an industrial lab. But, jeez, what is the harm of popping open a brand-new, slightly chilled bottle and toasting good times to come? Susannah Smith certainly thinks so. She is head buyer at Flatiron Wines & Spirits in New York City, which is a Very Serious wine store that offers at least one, and usually several, Nouveaux every year, from smaller Beaujolais producers. When we first contacted her about this, she wrote back: "I think Nouveau is just like anything else, in that it can be done well or it can be done poorly – c.f. natural wine, Lambrusco, orange wine, running a zone defense, playing the flute...."
She added in a follow-up conversation that Flatiron still has a robust market for Nouveau, including "plenty of the trendy somm set who come in really excited to pick up some Nouveau from some of these cult producers."
If someone asked her what a good Nouveau should taste like, what would she say? She responded: "It should taste like fun. It should taste like a party—a good party, not one when you're trying to figure out how soon you can leave."
And that is exactly what this column is about: fun. Wine should be fun. Yes, we drink many very serious wines and we discuss them seriously, but, to us, that's fun. It's intellectual, it's sensuous, it's culturally interesting, it's geographically stimulating and it's often deeply pleasurable. But it's also just fun for us. Over the next six weeks, you are going to need wines that are fun to serve to company, to celebrate the holidays, to quaff in (and for) good cheer.
Many of today's wines, especially inexpensive wines but some expensive ones, too, taste heavy and sweet. That makes them less likely to be enjoyed with company as eagerly as wines should be. So here are some wines we've liked over the past year or so that are just plain fun and easy to drink. One caveat: By "fun," we don't mean wines that are one-joke wonders because they have a cute name or come in weird packaging. We know someone who always brings a wine to gatherings with the funniest label she can find; people offer a big smile, choke down one swallow of it and move on. No, we mean wines that are actually fun to drink. We'll go from white—get the youngest vintage--to red. All prices are approximate.
-- Château Haut-Rian, Château Bellerives Dubois or another inexpensive white Bordeaux, which are generally made from Sauvignon Blanc and Sémillon. Our house white is Haut-Rian, which costs about $11. It's just so darn tasty. Château Bellerives Dubois is from the Blaye Côtes de Bordeaux region, which is worth looking for on labels for good value. We picked up Bellerives Dubois for a dinner party and liked it so much we ordered several more bottles. Bonus: It was kosher, which we didn't even know when we bought it. (We see it is available at several kosher wine sites for about $16.)
--Attems Pinot Grigio from Collio, Italy, $19. Pinot Grigio has become a pretty sad wine these days – so many of them simply have no real taste. But people drink Pinot Grigio – a lot of it. So why not offer one that shows what Pinot Grigio can be? That would be both fun and eye-opening.
--Whitehaven Sauvignon Blanc from Marlborough, New Zealand, $17. People love New Zealand Sauvignon Blanc, and we used to, as well. But, over time, too many of them have become so simple they taste like Perrier with lime. They're certainly not unpleasant, but they aren't affirmatively good. Fortunately, Whitehaven still has those zingy, fresh-fruit tastes that we look for in an inexpensive New Zealand Sauvignon Blanc.
--Iona, $19, or Ashbourne Sauvignon Blanc, $15, from South Africa. Why not throw a little bit of a curve ball and offer a South African Sauvignon Blanc instead? We like both of these (the Ashbourne has 20 percent Chardonnay, the Iona 4 percent Sémillon). They are fresh and pure, but also have good texture and nice undertones of minerals and earth that remind us that they are real wine grown in a real place. The Iona is from Elgin, the Ashbourne, Walker Bay. If you don't mind spending more, Ehlers Estate, $35, and Gamble Sauvignon Blanc, $24, from California are outstanding, beautifully made wines appropriate to a dinner party.
--Jean Perrier et Fils Abymes Cuvée Gastronomie from Savoie, France, $13 – and, more broadly, a wine from Savoie. This is one of those great examples that the best values in wine today tend to be the lesser-known names. Savoie wines are made in a region near Switzerland and have a very special charm that makes it just about impossible not to have another sip. You might not see this specific producer, but look for a Savoie wine – your friends will thank you.
--Feudi di San Gregorio Falanghina from Campania, Italy, $15. OK, this is not a simple party quaffer, but it's something interesting and different to serve with any kind of food, so if you're passing around substantial hors d'oeuvres, this would be an outstanding choice. It tastes of all sort of tropical fruits, and has a serious undercurrent of minerals. In all, its tastes belie its wallet-friendly price. You might not see this Falanghina (that's the grape), but we have found these so consistent that we'd urge you to go for it.
--Susana Balbo "Signature" Rosé from Uco Valley, Argentina, $19. Even when it's cold outside, rosé is great for a gathering. This is a particularly delicious one – juicy, clean and beautifully balanced, with a charming delicacy in the front of the mouth and a bit of pop at the end. It's a great deal and would be perfect with appetizers. Among other rosés we'd suggest are Sanford Rosé of Pinot Noir from California and, from France, Domaine Lafond "Roc-Épine" Tavel, M. Chapoutier "Belleruche" Côtes-du-Rhone and Fleur de Mer Côtes de Provence.
--Catena Malbec from Mendoza, Argentina, $22, or Casillero Del Diablo Malbec, $10, from Central Valley, Chile. Look, if you are hosting any millennials, you simply must have a Malbec. It's their Merlot. It's our own daughter Media's favorite wine. We went to an outdoor wedding in Georgia in the middle of summer and we were surprised that the young adults generally eschewed cold white wine for Malbec. Unfortunately, we've sensed a real drop in overall quality of Argentina's Malbec. Too many are heavy, sweet and taste mass-produced. Fortunately, Catena continues to be a reliable name at various price points. And while we generally think first of Malbec from Argentina, we were quite pleased recently with Concha y Toro's Casillero del Diablo Malbec from Chile. It had nice restraint and good acidity and was oh-so-easy to drink. And it's a steal.
--Real Beaujolais. Don't let Nouveau distract you from "real" Beaujolais, which is delicious, affordable and available year-round. Get the 2017 or even 2016 Beaujolais-Villages, chill a bit and enjoy. Buy more than you think you will need. In June we tasted delicious wines from Château de Poncié, a producer of Fleurie, one of the 10 crus, $20. Good Beaujolais pairs with just about any kind of food. And, by the way, if you are reading this when you still have any Thanksgiving leftovers, yes, buy a bottle of Nouveau; it pairs beautifully with that, adding lift and life.
--Essensia from Quady Winery in San Joaquin Valley, California, $21. We're going to end here with a twist. Here's the story: When we were young, we used to drink small glasses of this charming, sweet wine made from Orange Muscat grapes, maybe when we first got home or right before bed. It's like inhaling orange blossoms and apricots, its sweetness lifted by good acidity so it doesn't taste at all heavy or syrupy. We'd forgotten about it for years until we ran into a representative from Quady at a portfolio tasting and we fell in love all over again. We wrote a Facebook item about it and, whoa, it seems like half the people in the U.S. have had that wine at some point, enjoyed it and then forgotten about it. So buy a bottle or two and offer a small glass to guests at the end of the night. We guarantee they'll leave with a smile.
And about this year's Nouveau. We only had time to pick up three this year: Jean-Paul Brun Terres Dorées, Domaine de la Madone from Jean Bererd et Fils and, of course, Georges Duboeuf. All were good, though they tasted slightly heavier than we would like and none had quite that jazzy purple color we get a kick out of. They had nice raspberry-strawberry flavors, but we kind of miss the slightly raw, we're-in-the-field tastes Nouveau used to have; these, especially the Duboeuf, seemed more like finished wines, which has been a trend for years now. Still, with Susannah's words in mind, we decided to have a party.
We're not party people. But this gave us a chance to see people who we keep meaning to see but we've actually not seen since – well, maybe our last Nouveau party. So we called folks on the spur of the moment and asked them to drop by just as they were. We opened our three Nouveaux, served some cheese and crackers and you know what? It was really fun. We talked and talked and talked. The men clearly preferred the Bererd; the women clearly preferred the Brun. We have no idea why. Susannah would be pleased to know that, as far as we could tell, no one was wondering how soon they could leave – especially after the first glass.
Happy new harvest!
Dorothy J. Gaiter and John Brecher conceived and wrote The Wall Street Journal's wine column, "Tastings," from 1998 to 2010. Dorothy and John have been tasting and studying wine since 1973. Dottie has had a distinguished career in journalism as a reporter, editor, columnist and editorial writer at The Miami Herald and The New York Times as well as at The Journal. John was Page One Editor of The Journal, City Editor of The Miami Herald and a senior editor at Bloomberg News. They are well-known from their books and many television appearances, especially on Martha Stewart's show, and as the creators of the annual, international "Open That Bottle Night" celebration of wine and friendship. The first bottle they shared was André Cold Duck. They have two daughters.
Read more from Dorothy J. Gaiter and John Brecher on Grape Collective
Banner art by Piers Parlett
To find the following wines for purchase click the links to Winesearcher.com
Jean Perrier et Fils Abymes Cuvée Gastronomie
Feudi di San Gregorio Falanghina