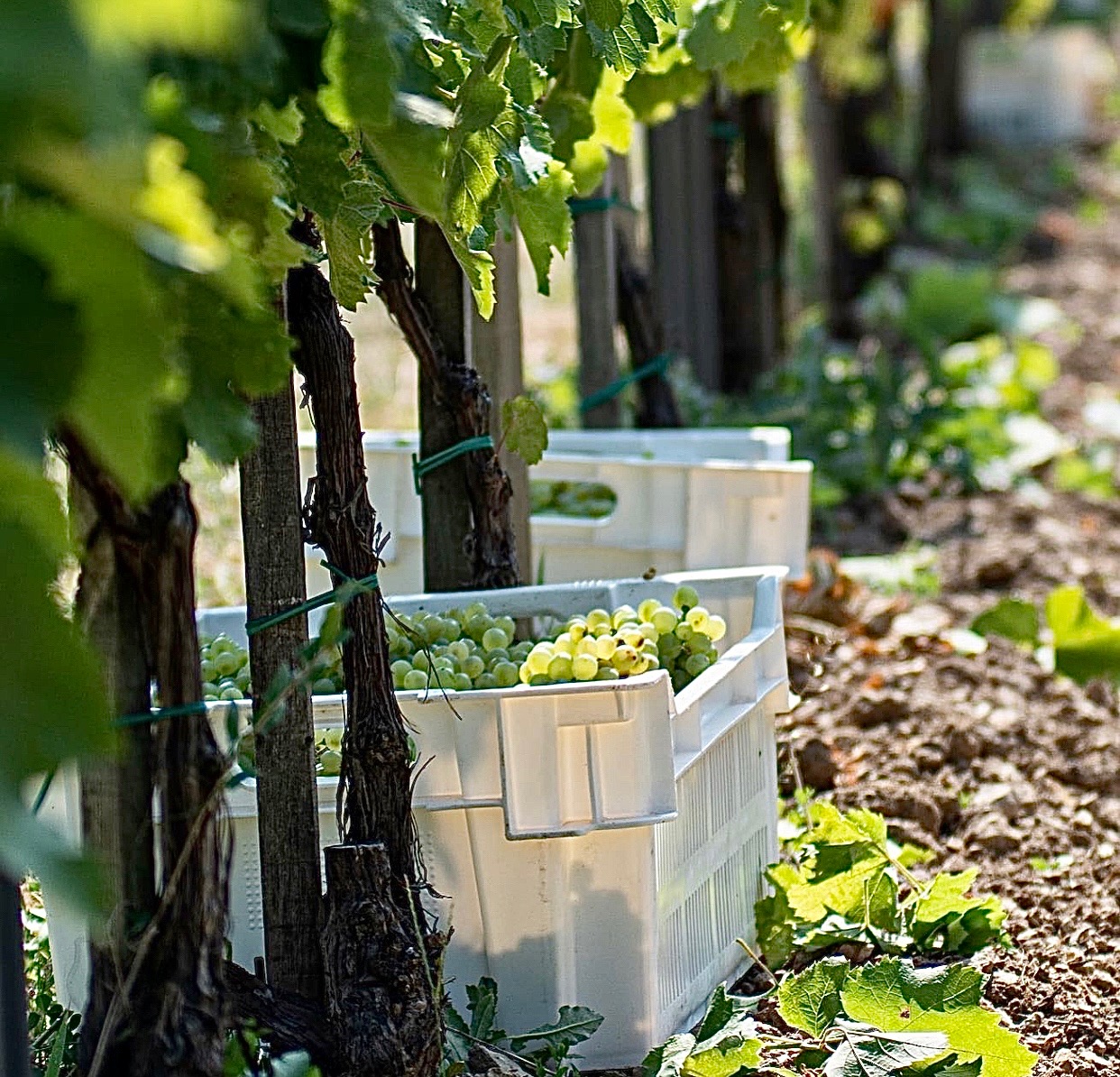 Like most European wine producing regions, Hungary's long viticultural history began 2,000 years ago when the Romans arrived and brought grapevines with them. Over the centuries, the country developed its own distinctive grape varieties, eventually giving birth to its most famous wine, the golden-hued sweet aszú wines of the Tokaj region. Dubbed "the wine of kings, and the king of wines" by King Louis XIV of France, it is made primarily from Furmint, an ancient Eastern European grape variety.
Yet Hungary's Furmint grape makes more than just delicious sweet wines. An extremely versatile grape, Furmint has also been producing dry wines in Tokaj for centuries. These white wines tend to have a spicy, sometimes smoky, aromatic profile and a mid-palate richness offset by an appealing acidity. Today, more than half of the wine produced in Tokaj's volcanic-rich soils are dry Furmints and in recent years, people around the world have started to take notice of these exciting, food-friendly wines.
British wine journalist Tim Atkin refers to Furmint as a white grape supergroup. "It's got it all," he says, "the pungent aromatics of Sauvignon Blanc; the richness and oak-friendliness of Chardonnay; the minerality and acidity of Riesling. Somehow it manages to combine all these attributes into one unified whole." (timatkin.com)
Unsurprisingly, the Tokaj region has of late been attracting winemakers from all over the globe. Oremus winery, founded in 1993 by the great Spanish wine producer Vega Sicilia, is one of the area's pioneers of oak-aged, dry Furmint wines. Initially, the winery's focus was solely on its sweet aszú wines, but since 2001, it has been producing Mandolás, a dry wine named after the vineyard from which it hails. And, like many other wineries of Tokaj, the estate boasts a labyrinth of underground cellars that date back to the 1100s that are used to age both the sweet and dry wines.
The philosophy of Oremus winery is "the best is yet to come," however Mandolás is already a stunning wine. A bottle of the 2018 was a huge hit with my family of five during dinner at Kimika, a new Italian-Japanese restaurant in Manhattan. The wine has an intriguing mix of citrus and tropical fruits, along with a delicately creamy texture. Yet its strongest attribute, the zesty, fresh-squeezed lemon juice-like acidity, is what made it go so beautifully with each dish, from the tuna tartare drizzled with spicy mayo to a perfectly al dente spaghetti tossed with sea urchin and shiso.
We caught up with Gonzalo Iturriaga, Technical Director of Tempos Vega Sicilia, to learn more about the Oremus Mandolás dry Furmint wine.
Lisa Denning: What is the terroir of the Mandolás vineyards and why does furmint do well there?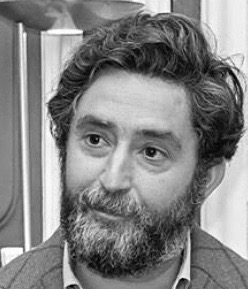 Gonzalo Iturriaga: Normally we use four parcels to produce the Furmint grapes for Mandolás (Mandulás, Budaházi, Kútpatka, Gyapáros), and common to them is that the bedrock is rhyolite. But we only harvest the upper parts of these vineyards for Mandolás, because on the lower parts the Botrytis can evolve when there is enough humidity. The rhyolite soil and high elevationt give us quite complex aromas and minerality. And it also gives us a great acidity and body in the mouth.
Lisa Denning: When was the first vintage of Mandolás and how has the wine evolved?
The first vintage of Mandolás was 2000. Since then, as we received more and more experience how to make an elegant dry wine from Furmint, and we try to fine tune the winemaking process each year.
Why are they called "Mandolás"?
For the first experience to make a dedicated dry Furmint in a new style in the region, we used the crop of the Mandulás vineyard. We used the old spelling of it "Mandolás" as a brand name of our dry wine.
Can you tell me about the aging of these wines?
We carry on the fermentation in stainless steel tanks (50%) and in new barrels (made of Hungarian oak, also 50%). Then we transfer 70% of the new wine into older barrels and we age them there for 6 months. In the first 2-3 months we are using the technique of "bâtonnage" which means that every week we stir up the lees in the barrels. We keep 30% of the new wine in stainless steel tanks and we stir up the lees every month. After these 6 months we blend the different parts and prepare the wine for bottling in August. So the wine spend its first year in the winery and bottle aging starts in the second year and lasts until the opening of the bottle.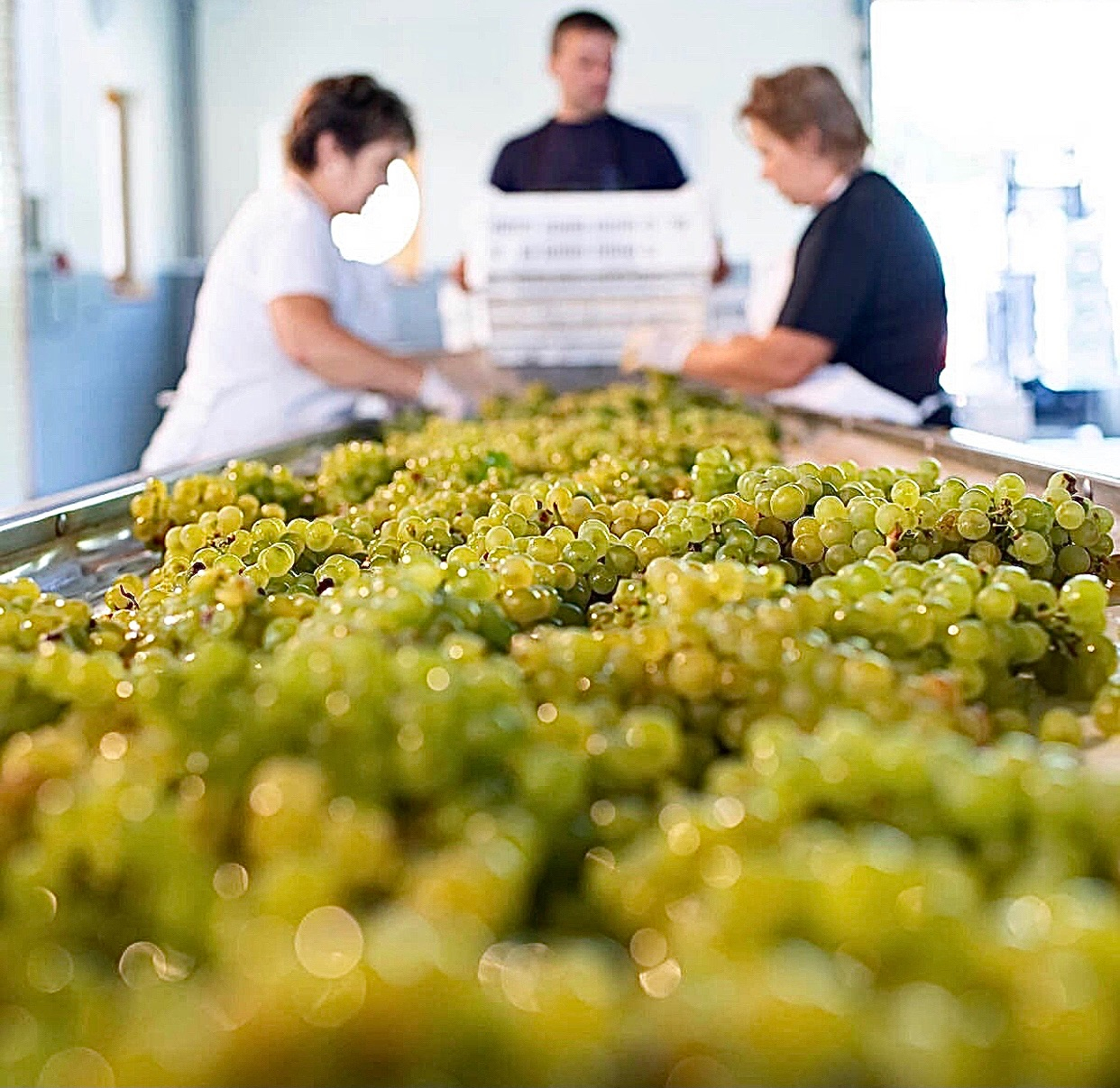 Can you tell me about the sustainable methods that the winery employs both in the vineyards and cellar?
Sustainability is something we invest a lot of time implementing. In the vineyards we don´t use herbicides and we make our own mixtures based on biodynamic principles. We have a research and development program that allows us to perfect clonal selection in our vineyards, selecting the vines that show more resistance to diseases so that in the future we won't need to use any pesticides. This is, of course, a project that requires patience and time and we have been working on it for years now. Tokaji is a region that, because of the humidity and temperatures, is very prone to getting diseases so the use of pesticides is punctual, it means that we only use them in cases where there is no other solution and it is only applied to the vine that requires it. We don´t do general treatments on the whole vineyard. In the winery we are working with photovoltaic energy and our plan is to be able to supply 30% of the energy needs in the short term. We have been changing electrical installations in the whole winery and changing machinery to save energy.
The winery uses large Hungarian oak barrels for the aging of the wines, but soon will begin using larger French oak foudres. How will the use of French barrels help with the winery's goal to keep improving?
Furmint is a variety that, due to the high natural acidity, needs to be in contact with oak to balance it out and make the wine rounder, with more weight and texture on the palate. However, it can´t really take too much new oak and that is why we are now using larger oak formats (Foudres 2000 liters or even 300 and 500 L barrels). Hungarian oak is something we have been working with for a long time and we understand it well, we have a specific toasting used for Mandolas. French oak is something we are starting to work with in Hungary because we believe it will give the wine more depth and complexity, but we still need more experience with aging Furmint in French oak barrels, it is still something relatively new for us.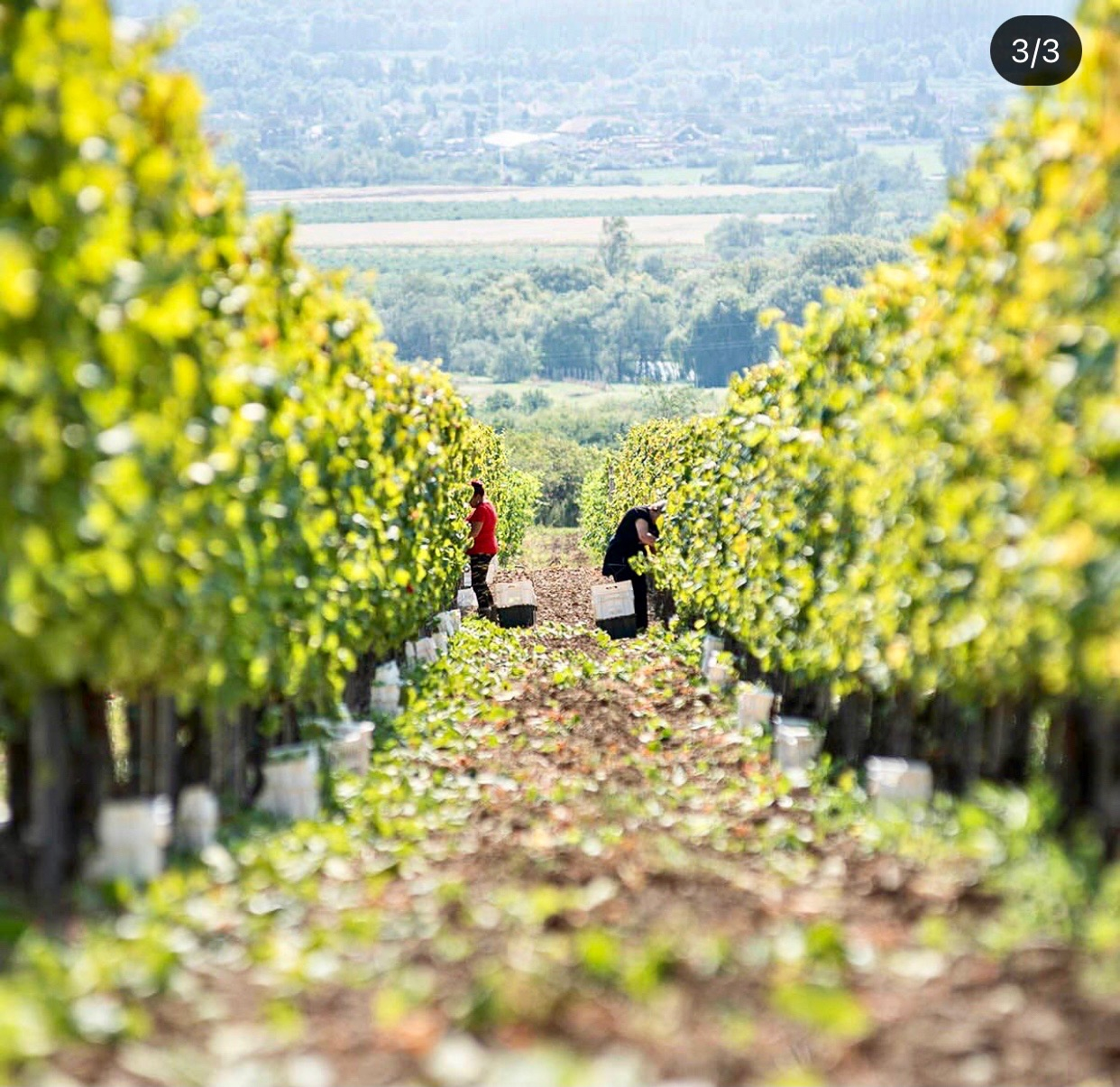 To plant new Oremus vineyards you use a technique called Massal Selection, a term for replanting of new vineyards with cuttings from exceptional old vines. What are the benefits of using this technique?
In the 1960s there was a huge project in the Research Center of the Tokaj wine region where the goal was to find those variants of Furmint and Hárslevelű which are the best for making sweet wines because they can be attacked by Botrytis cinerea quite easily. Oremus replanted its vineyards between 1995 and 2005 using these clones. Now as we would like to increase the quality of our dry wine (Mandolás), our goal is to have clones of Furmint which are quite resistant to Botrytis, so we can't use the achievements of the previous research. Fortunately we have a vineyard called Petrács which was planted in the 1960s so we can carry out the Massal Selection. Now we have our own clones of Furmint which are quite resistant to Botrytis and other fungal diseases, and because of their smaller bunch size the aromas and flavors are more concentrated in our dry wines and the have more complexity.
Dry Furmint is becoming more popular in the worldwide market. Have you noticed more demand for your Mandolás wine and how will you meet that demand if it keeps growing?
It is definitely a variety that is getting more attention but it still a niche market and in general the offer exceeds demand. In our case, we have historically produced what we sell, but we have capacity to grow as we convert some plots in our vineyards exclusively for dry Furmint.
How would you describe the taste of Oremus Mandolás wines to someone who's never had them before?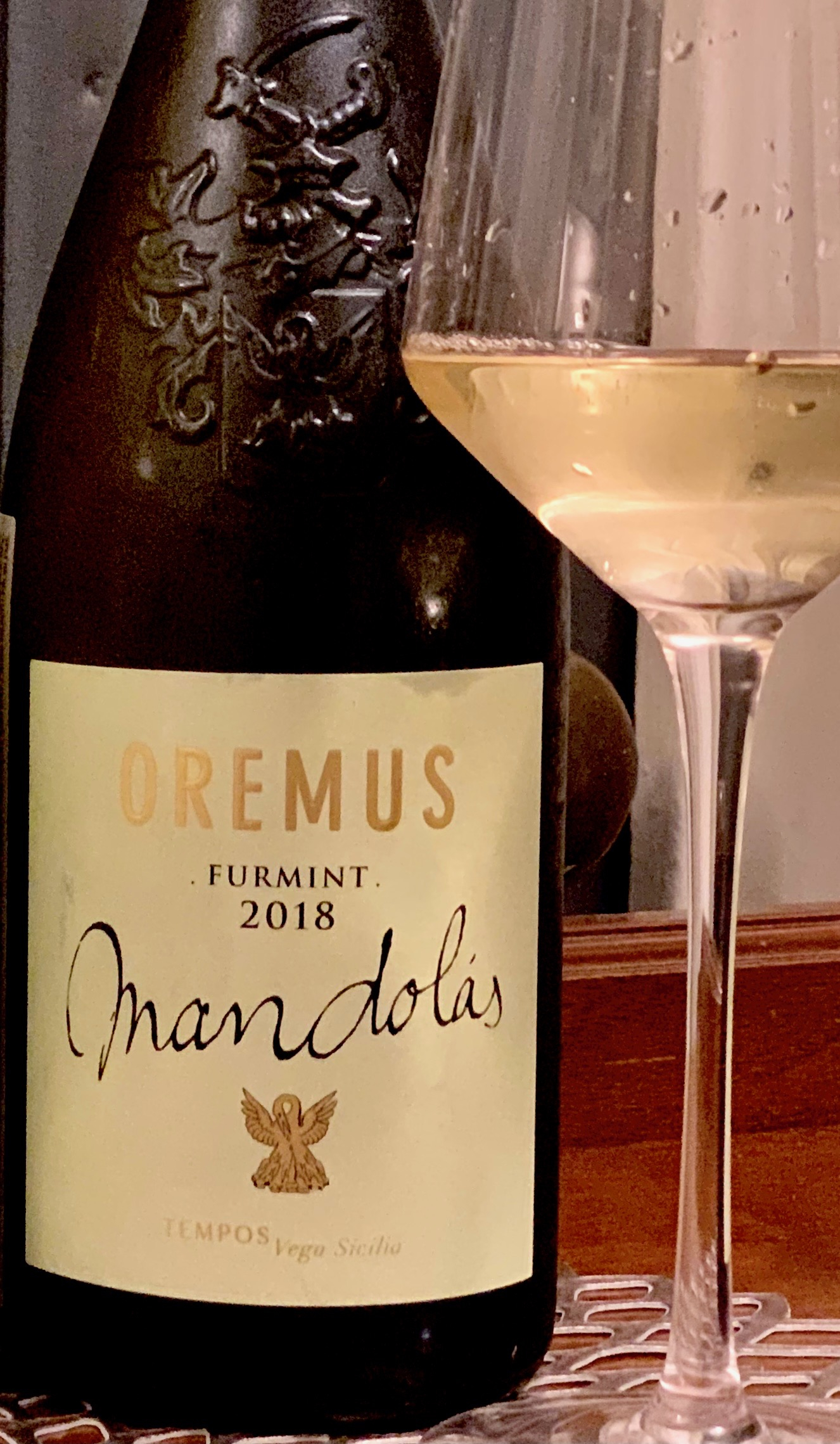 Mandolás is a great expression of the elegant fruity aromas of Furmint (lime blossom, peach, green apple) and the mineral character of the volcanic terroir. Flavorful in the mouth with creaminess and fruity notes, ending with the fresh acidity and racy finish.
Read more on Hungarian Furmint by Dorothy Gaiter and John Brecher in The Eagles Led Us to Furmint, a Wine That Takes it to the Limit.