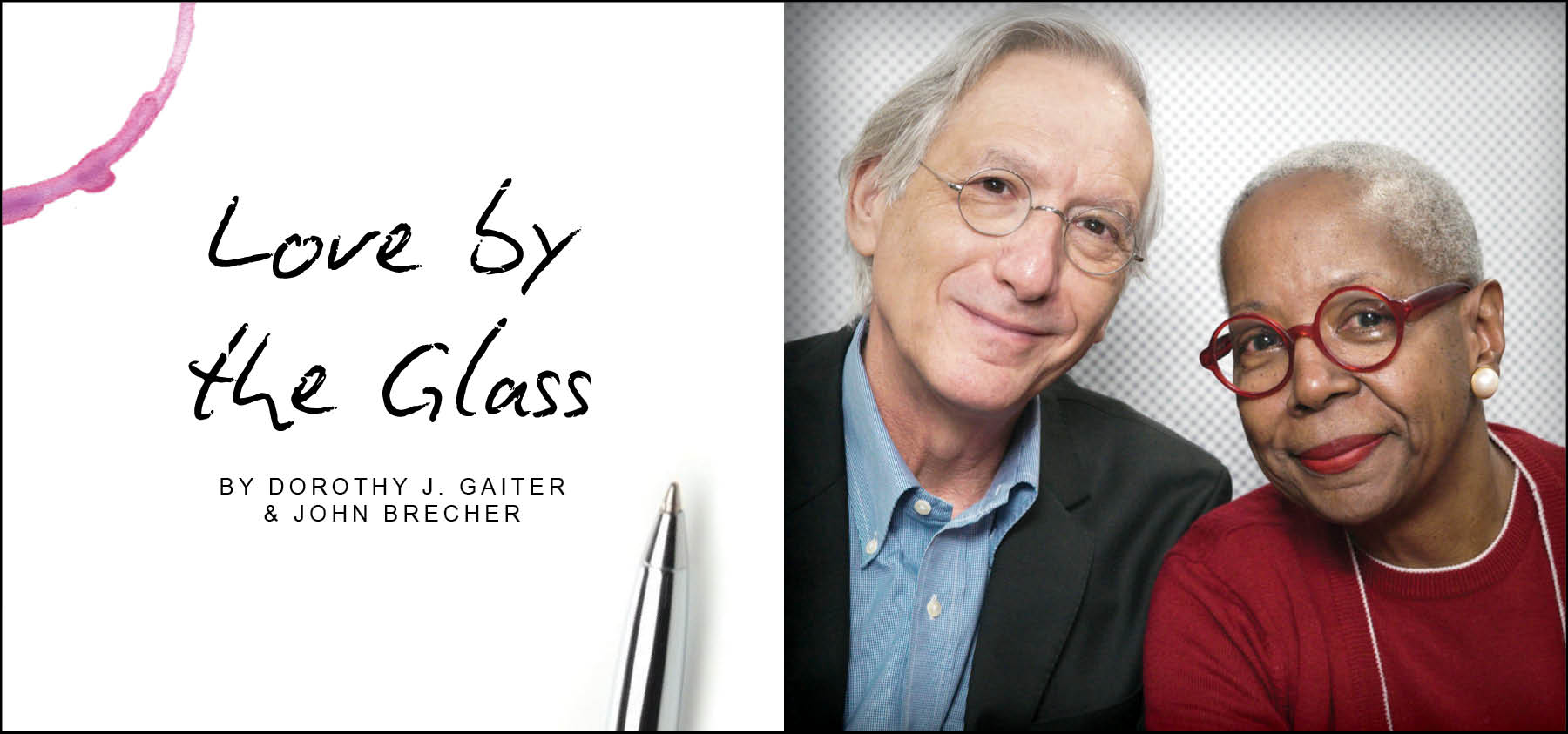 Right now, they appear like small lights flickering in the darkness, but they are out there, signs of progress in the making of a more inclusive and healthier wine culture in this country. All are nascent efforts, most born after the brutal murder of George Floyd heightened awareness of systemic racism and the many ways it manifests itself across countless industries and areas of human endeavors, but they are earnest starts.
Here's a look at some of them.
When Floyd's death ignited largely peaceful protests across the country, looters broke into The Urban Grape, an award-wining wine and spirits store in Boston's South End that is owned by TJ and Hadley Douglas, who tracked the progression of a once-peaceful protest from their home. Their sons, 11 and 13, are biracial, and they have had "The Talk" with them as we have had with our biracial daughters. Security footage at the store showed looters breaking windows, looking for money and taking a few bottles of wine and whiskey. "It's just stuff. It doesn't matter," TJ told Hadley, who agreed that a broken window is not a life.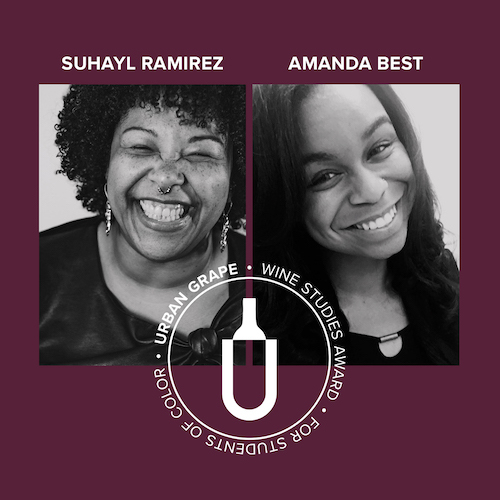 The couple had been planning for some time to do something meaningful to increase the number of people of color in the wine industry and a few things came together to make that possible. During COVID-19, sales grew, protests for social justice sparked some consumers to support Black-owned businesses, and the 10th anniversary of their store arrived. So they took $10,000 of their own money and created The Urban Grape Wine Studies Award for Students of Color. Over the summer, hundreds of customers and friends chipped in. So instead of one student being selected to go through the year-long certification classes at the Elizabeth Bishop Wine Resource Center at Boston University, two were: Suhayl Ramirez, 44, started in September, and Amanda Best, 27, starts in January. They'll also get paid internships for a year, spending four months at a time at The Urban Grape; with beverage distributor M.S. Walker; and with Tiffani Faison's Big Heart Hospitality restaurant group. Douglas and others will mentor them.
Best had been delivering wine for a local wine store while earning a masters degree in journalism at Emerson College. Ever inquisitive, she began learning about wine and within a year that store promoted her to assistant manager. Ramirez worked for seven years in marketing for a chocolate company and recently joined a firm whose mission is to make wine more approachable to minority consumers.
"We've heard from many others within the industry that the strength of our program has pushed them to look at their own initiatives and add more depth and content. So while our program may be local -- for now! -– it's already having an impact nationally," Hadley wrote us.
Julia Coney, a wine writer, speaker and consultant based in Houston and Washington, D.C., began calling out how white the wine world is in 2018. Always ahead, she got in front of the excuse often heard for the scarcity of people of color in the wine industry -- "I don't know who they are" -- by establishing Black Wine Professionals, a database of writers, speakers, educators, sommeliers, retailers, importers, distributors, buyers, wine directors and marketers. It also provides educational tools and mentoring. Champagne Laurent-Perrier USA and Black Wine Professionals recently awarded scholarships to five people to take the Wine Scholar Guild's Champagne Master-Level certification courses.
Wine Unify, a Napa-based diverse organization whose mission is to help ethnic and racial minorities enter and thrive in the world of wine, gave Welcome Awards to 20 recipients in July, twice the number planned when it was launched this year. The awards, its first initiative, include the Wine & Spirits Educational Trust (WSET) Level One certification online course taught by Napa Valley Wine Academy with wines for the course; Stölzle glassware; a gift certificate to buy a WSET Level 1 Wine Set from Wine.com; and access to Wine Unify's strong mentorship team. A single Welcome award carries a value of $575, according to Mary Margaret McCamic, a Master of Wine and one of the founders. Other awards, with more tools for study, will be for advanced WSET courses. Wine Unify also assists those who are already in the industry and need financial and educational support and it works to amplify minority voices already in the industry. Wine Unify has attracted support from many industry organizations, wineries, companies and individuals.
Tahiirah Habibi, of Atlanta, founded The Hue Society in 2017 to diversify the world of wine. Because of her, the Court of Master Sommeliers-Americas dropped the solo use of the moniker Master. This year, she became the first Black woman to grace the cover of a Wine Enthusiast's 40 Under 40 issue. In July, she and Master Sommelier Carlton McCoy Jr., CEO and President of Heitz Cellar in Napa, and Ikimi Dubose, a New York-based hospitality consultant, founded The Roots Fund. Its purpose is to provide scholarships, wine education, mentorships and job placement to members of the BIPOC community. About 30 wineries and wine stores have signed on to its mission. It has placed one intern each at Dalla Valle Vineyards and at Heitz through its ROOTED in Napa scholarship and it has "major partnerships with Domaine Dujac and the Burgundy School of Business," said Habibi, a sommelier and entrepreneur. With its ROOTED in France scholarship, it is sending a student from a historically Black college or university "there to live, all-expense-paid for two years to study beginning next year," Habibi wrote to us, adding that applications for that opportunity open next month. "Our partner, La Fete Rosé, has raised 25K for our fund," she wrote, adding that the fund will be announcing 18 more scholarship recipients later this month. The Hue Society has a Council of Resources committed to its mission that includes Master Sommelier Dustin Wilson, former wine director at Eleven Madison Park and co-owner of Verve Wine shops in New York City and San Francisco; Sarah Pierre, owner of 3 Parks Wine Shop near Atlanta; Madeline Puckette, a founder of Wine Folly; and Femi Oyediran, a sommelier who co-owns Graft Wine Shop & Wine Bar in Charleston.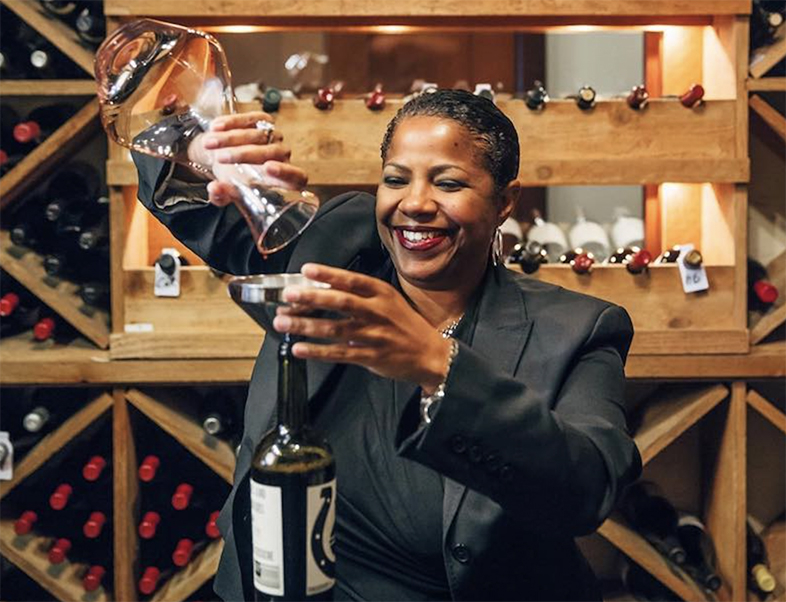 In September, Linda Reiff, president and CEO of the Napa Valley Vintners trade organization, announced it is investing more than $1 million in "new scholarship and mentorship programs to increase diversity, inclusivity and opportunity in all aspects of the wine industry."
(Photo:Tonya Pitts)
It is partnering with the United Negro College Fund to create a scholarship program for students of color who want to earn degrees in subjects ranging from "grape growing, winemaking, marketing, business and more." Reiff also announced that the NVV will invest more than $100,000 in two mentorship programs being created by Wine Unify and Bâtonnage, which is working toward more inclusive and equitable opportunities for women and underrepresented minorities.
In October, Southern Glazer's Wine & Spirits, the largest wine and spirits distributor in the United States, announced that it was expanding its work with EVERFI, an online "social impact education innovator" to bring diversity-themed courses, free, to high school students in Miami-Dade and Broward counties in Florida, and Dallas and Collin counties in Texas, both of its headquarters' markets. "The 306: African American History course brings to life a number of the important leaders and events whose impact changed the fabric of American life. The course covers four key areas – slavery, emancipation and reconstruction, Jim Crow, and the Civil Rights movement – and then concludes with a Capstone exercise to help students reflect on lessons learned. The Diversity Foundations for High School course introduces learners to key concepts of identity, bias, power, privilege and oppression, and establishes the importance of ally behavior, self-care, and creating inclusive spaces and a culture of respect," a news release states.
Judy Jordan, who founded well-regarded J Vineyards & Winery in Sonoma County in 1986 and sold it in 2015 to E. & J. Gallo, launched a philanthropic effort last year to increase the number of women in agriculture. Her Wild Goat Foundation makes grants to the Santa Rosa Junior College Foundation, which oversees scholarship funds. The students in her program, WG Edge (Women Gaining an Edge), including some who are women of color, are enrolled in the college's Agriculture & Natural Resources program. The college's farm is an agricultural learning laboratory with a vineyard and winery. Jordan's program, to which she donates 100% of profits from her new Geodesy line of wines, provides each of the women with $7,500 annual scholarships for two years; work experience (two are now at Lynmar Estate Winery and La Cienega Winery in paying jobs); and connections to and mentoring from successful women. "The foundation was named for Wild Goats because they reach great heights and gain a broader perspective, which is what we envision our participants doing," Janet Durkin, the program's director, wrote us.
The Court of Master Sommeliers-Americas has been in the news for months and for truly bad reasons. First, it fumbled its response about Black Lives Matter after Floyd's murder. And a few days ago, reporter Julia Moskin of The New York Times reported that 21 brave women told her that they had been sexually abused, manipulated or harassed by some of the court's members. One of the women was Victoria James, beverage director and partner at Cote restaurant in Manhattan and a co-founder of Wine Empowered, which provides free wine education to women and minorities. We talked to James for Grape Collective in July and Dottie moderated a conversation for the Women in Wine Leadership Symposium in October with James and Tonya Pitts, who is wine director at One Market Restaurant in San Francisco and a wine consultant.
Another of the 21 women quoted was Rania Zayyat, who founded Wonder Women of Wine, a not-for-profit organization and annual conference that works for gender equality, diversity and inclusion in the wine industry. She's co-owner of Vintel, a natural wine consulting firm, and is wine director at Bufalina in East Austin. On Dec. 3, Zayyat, Lia Jones of Diversity in Wine & Spirits, Cara Bertone of Folio Fine Wine Partners, and Philana Bouvier of Republic National Distributing Company are sponsoring Be the Change. It's billed as the wine industry's first virtual job fair "with a core focus on Diversity, Equity and Inclusion (DEI)." It will run from 1 p.m. to 5 p.m. EST and "will host carefully vetted employers who are committed to DEI with space for up to 1,000 jobseekers and multiple job opportunities across the wine industry. Applicants will be able to upload their resume, chat with employers and network with other industry professionals, while exhibitors will receive candidate resumes and be able to post job openings."
These are just a few of the initiatives we know about, but we're sure there are others and we'd love to hear about them, too. More broadly, you don't need to be affiliated with any effort to bring about change yourself, in your circle. We make choices all of the time that are important: where we live, who are friends are, who we work with, what we purchase, where we shop, what we give our time and attention to, where we shine our light.
Dorothy J. Gaiter and John Brecher conceived and wrote The Wall Street Journal's wine column, "Tastings," from 1998 to 2010. Dorothy and John have been tasting and studying wine since 1973. In 2020, the University of California at Davis added their papers to the Warren Winiarski Wine Writers Collection in its library, which also includes the work of Hugh Johnson and Jancis Robinson. Dottie has had a distinguished career in journalism as a reporter, editor, columnist and editorial writer at The Miami Herald, The New York Times, and at The Journal. John was Page One Editor of The Journal, City Editor of The Miami Herald and a senior editor at Bloomberg News. They are well-known from their books and many television appearances, especially on Martha Stewart's show, and as the creators of the annual, international "Open That Bottle Night" celebration of wine and friendship. The first bottle they shared was André Cold Duck. They have two daughters.

Banner art by Piers Parlett