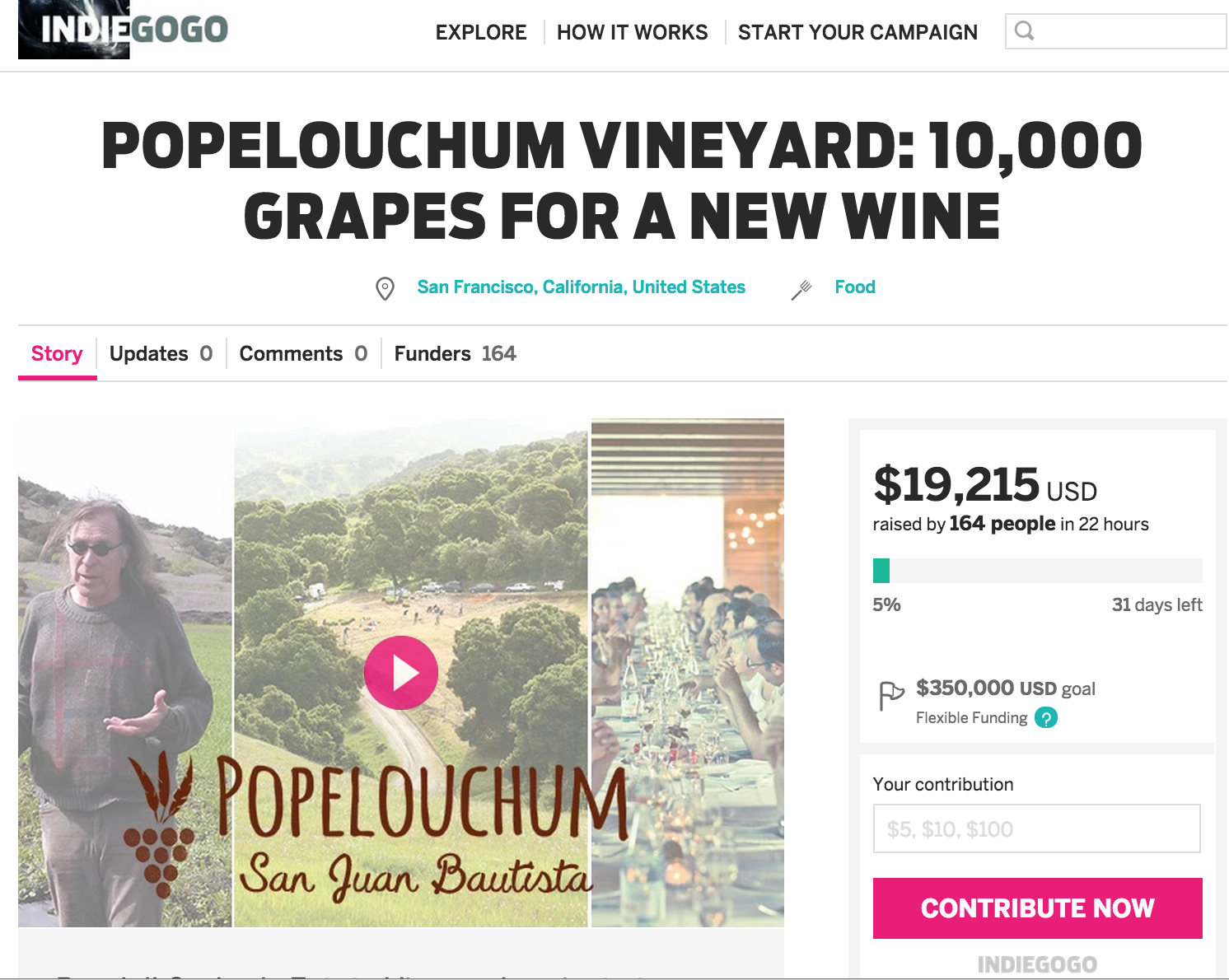 Randall Grahm the winemaker-philosopher is turning to Indiegogo's crowdfunding platform to raise money for a wine project that is his attempt to make a wine that truly has a sense of place. In his Grape Collective interview with Dorothy J. Gaiter, in the spring of 2014, Grahm commented that his wines "are lovely wines", but "they don't yet have a sense of place."
The plan to is to use plant breeding to develop a vineyard full of unique individual vines. On the Indiegogo site Grahm explains: "We plan to do this by adopting a very unusual methodology – the breeding of 10,000 new grape varieties, each genetically distinctive from one another - and blending them into a unique cuvée that the world has not tasted heretofore."
Grahm goes into great detail of the evolution of the project on his blog Been Doon So Long. He recalls how he found the vineyard in a dream. "I knew it was the right place immediately because I had dreamt about it before actually seeing it. In my dream, I was actually making Pinot Noir, but no matter. (Things tend to get a bit muddled in dreams.)" He debates the types of grapes he plans to plant and his quest to find a rootstock that will prevent the grapes from taking on "a slightly bloated, Anna Nicole Smith-like quality."
The prizes on the Indiegogo offer vary from $25 for three Bonny Doon posters to $5,000 for a dinner for 10 with Randall Grahm and membership to Master of the Dooniverse. The coolest may be the $75 level where you can name your own grape varietal and a get a tasting flight for four at the Bonny Doon Vineryard.
Read Jamie Goode's thoughts on the project on his blog.